Yes, I am calling myself an abstract artist.
And it feels GOOOOOOOOD.
The kind of good that makes you get out of bed in the morning, make a cup of black coffee and sit behind a laptop and work on your website.
The kind of good that I am constantly learning and researching about new techniques, different ways to prep and whatnot.
The kind of good that when I watch an interview with a well-established artist my heart just melts and breaks open.
The kind of good that just makes me want to share parts of this journey that I am on with the world.
And that's what this is.
Me sharing my aspiring artist life with you.
Because I want to. Better yet, I need to.
Writing has always been a love of mine.
And by writing about my art and the waves of change it is bringing into my life, I am melting two passions together.
So here you go. Little updates about what's going on in my life, dotted around the online
world so you can find them wherever you'd like to read them.
There are BIG things happening in my world.
Or atleast, they feel big to me.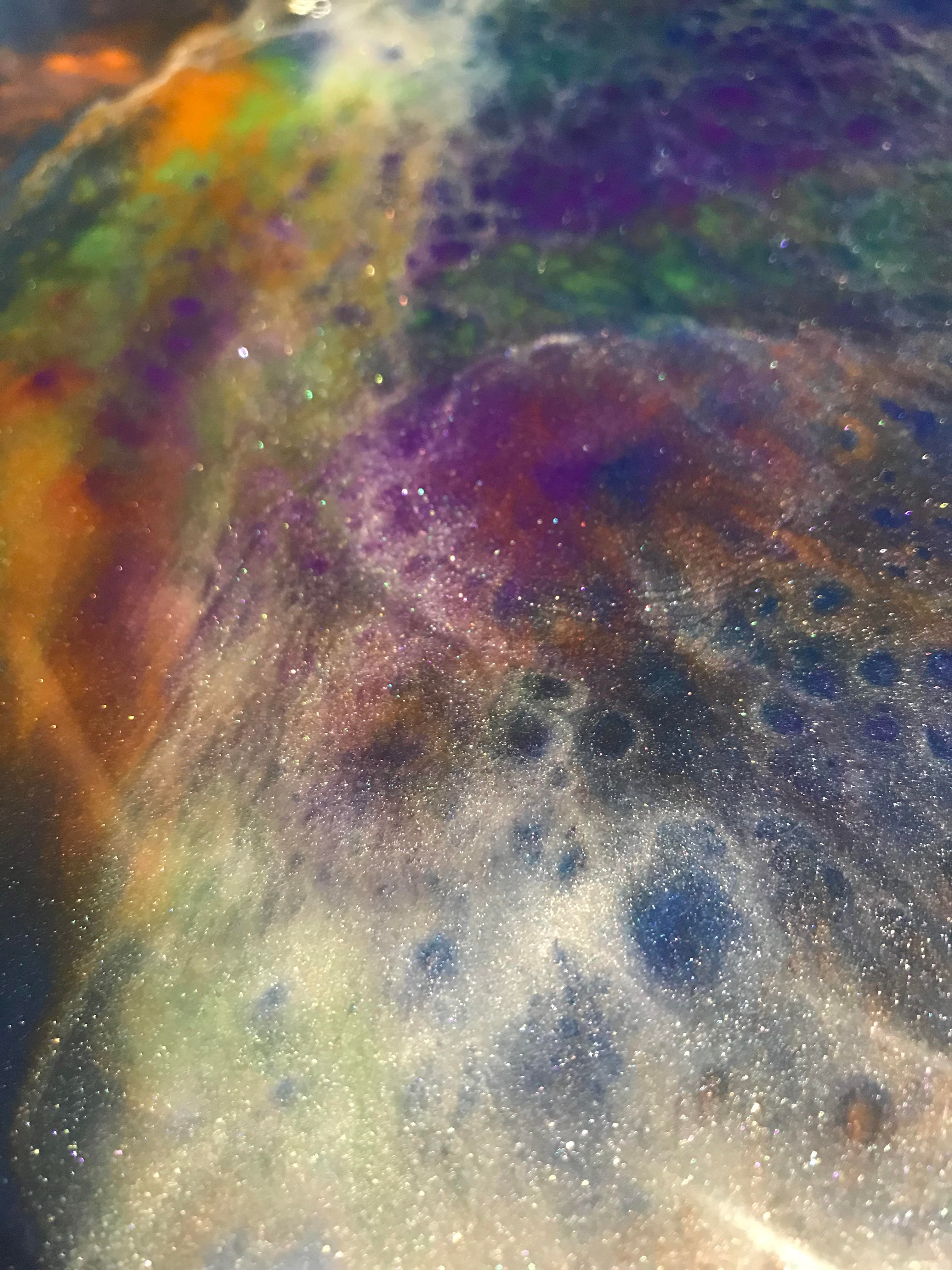 One of the most exciting of them being that I said yes to make two large pieces for a dear friend of mine.
This will be my first bigger piece that I'll make and damn, I am SO excited.
It also made me realize something else.
I have been thinking about how I am going to bring this art into the world and at first I thought a web-shop would be a good idea but then after meeting up with my dear friend/first person to buy a piece, it made me realize that I want to keep it personal.
This art that I am making is a piece of me and I'd like to know the people who have it hanging in their home.
This could change in the future when I sell limited edition prints but for the big ones, the tangible art in my hand ones, it'll all be personal.
I am slowly working on getting my website the way I want it.
With the help of my boyfriend's brother, we'll be making it beautiful!
I am grateful to be connecting with artists online by literally stalking the resin, fluidart and resinart hashtags on Instagram and being part of amazing Facebook groups.
I always love looking at other people's art so please please please send their profiles to me, if you feel like it of course.
As for the rest, on the days that I am free, I am creating new resin pieces in my little attic studio and sharing that through Instagram.
I am happy. I am relaxed. I am creating.
Art connects. Within myself. With others.
This was the first text. Till next time.
With a heart of art and love,
Ashley