Last week Friday evening, I went over to my bestie's home to have an art jam!
(She has a steem account @chiarazoe but she never ever uses it!)
AND IT WAS FUCKING FANTASTIC!
For those of you who don't know what an art jam is, it is basically just people coming together to hang out and make art!
She did a study in the arts and basically has been creating and expressing herself through art all of her life so her knowledge and understanding of art is pretty big and thorough and I learn a lot from her.
Damn I am so lucky to have this ladybug in my life.
Picture this.
She and I sat across from eachother.
She is drawing abstract faces with lots of colour.
I am fiddling around with paint and creating geometric shapes intertwined with organic shapes.
Plus me swearing at the paint brush when it doesn't do what I want it to do (HAHAHAHAHA)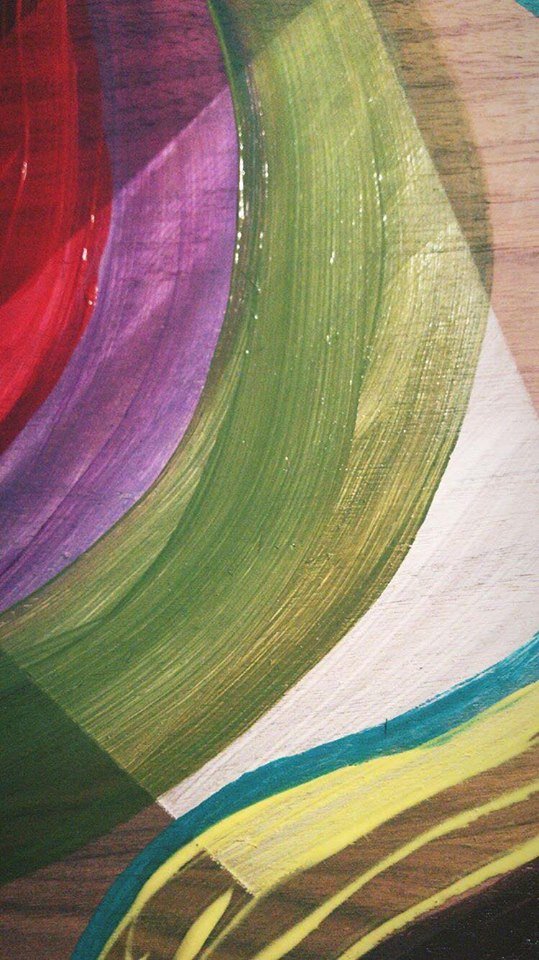 This was made by Chiara!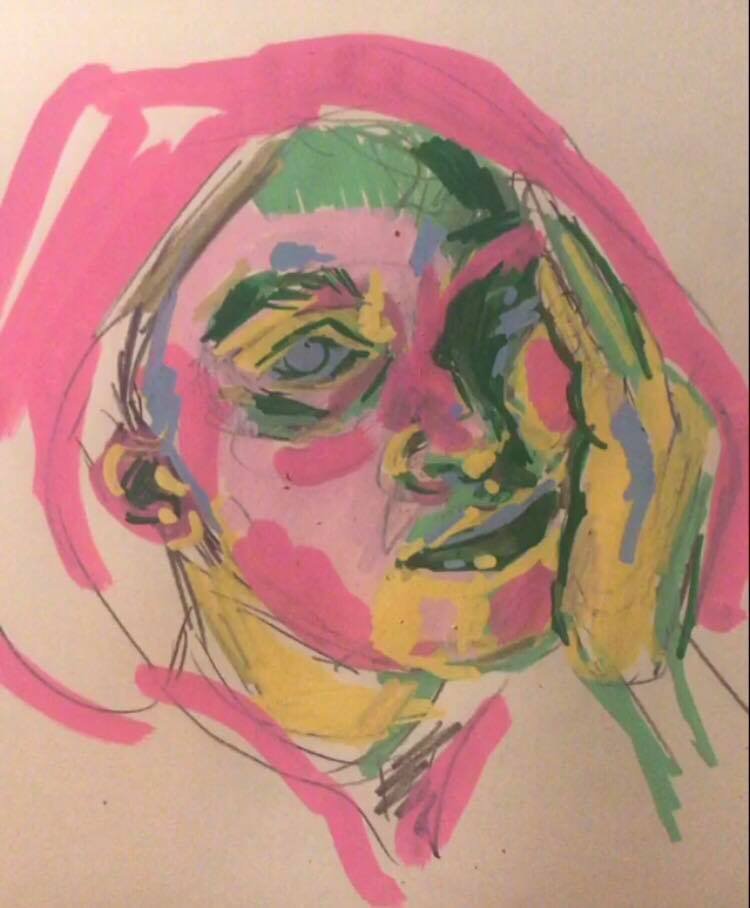 I have NO idea what wants to be created but all I know is that I go on my intuition and see what wants to be birthed.
It's a very interesting experience because the space is there to play.Properly play around and experiment.
And it made me realize something pretty massive.
As children we play nearly every waking hour and we have a wild and colourful imagination that creates these elaborate scenarios that to an adult mind may seem ridiculous and so not realistic. But this is a huge part of our personality and life.
Our nature is one of play, creation, expression and having fun.
And as we become older, we lose that.
Which is why we become these serious adults that see life as this hardship.
And it's so not true.
Okay, life has its ups and downs. But the downs are there for a reason, as are the ups.
What if we can use our imagination to see through life and see the magic and beauty in everything that occurs?
I know this sounds like an abstract big concept to understand but in reality, it actually isn't.
I think by having a creative expressive outlet (whatever that avenue may be for you), it helps you realize that life is play.
Life is art.
Art is life.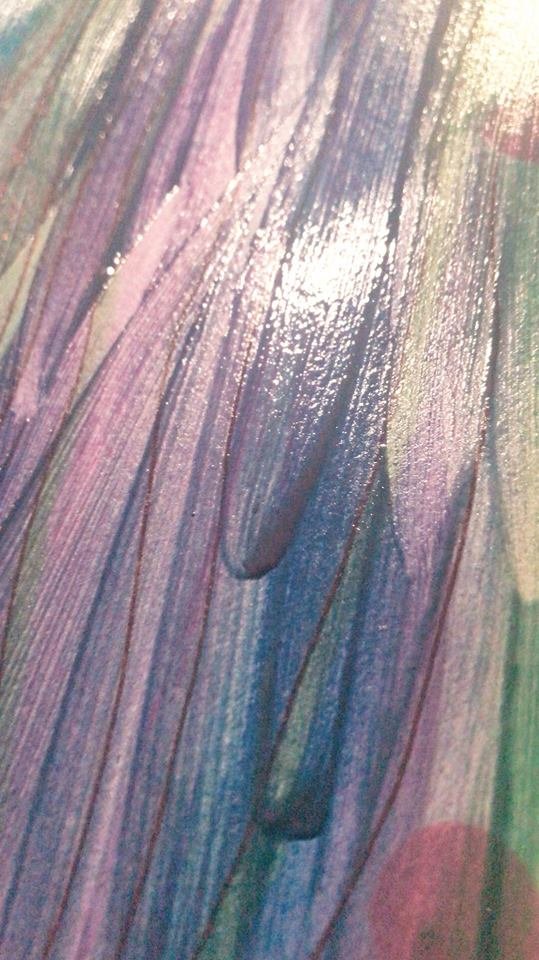 This is my childhood creativity coming back in full swing.
I am an artist, always have been and always will.
I just lost my way a little.
But now I am back.
And nothing can stop me.
With a heart of art and love,
Ashley
If you want to follow me on Instagram, find me here : https://www.instagram.com/ashleykalila/
And while you're at it, follow Chiara too : https://www.instagram.com/chiaarz/
This is us being silly afterwards!