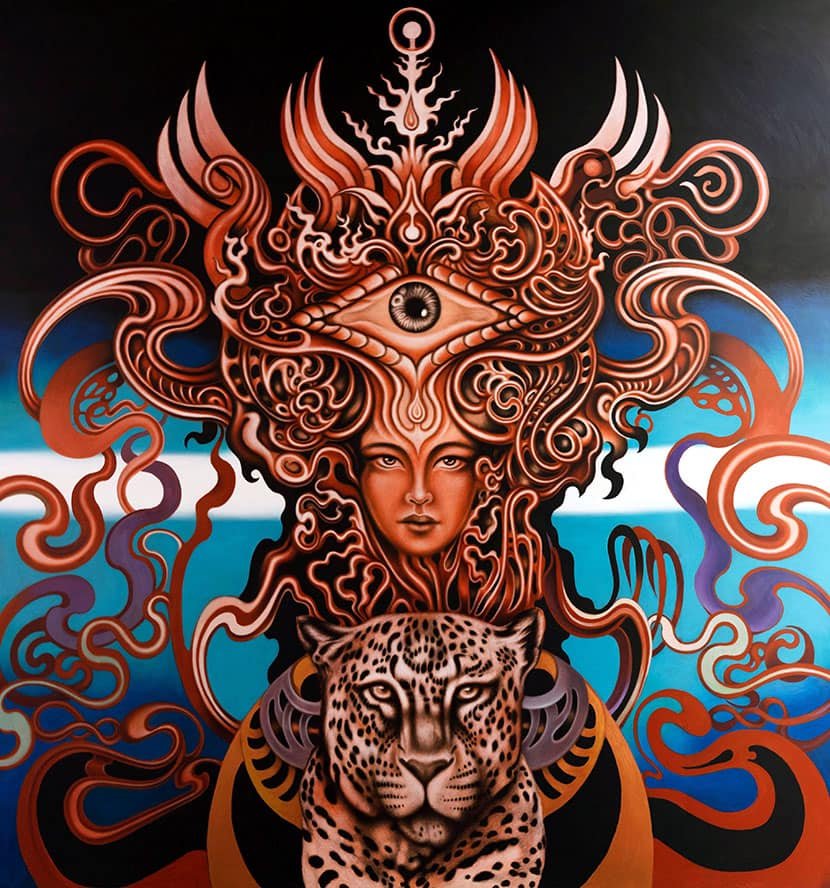 We are awakening from a long collective sleep, and the veils are lifting. It feels like coming out of a fog into a greater clarity, moving from controlling mind, back into an alignment within the center of our being.
The New Earth is birthing, and Goddess is rising. It's a new dawn.
The great galactic tidal wave is sweeping through, recalibrating everything on it's way, and raising our frequencies. It is unstoppable, and there is no escape.
It is the force of pure love, bringing to the surface anything that no longer serves, so the energies can release, and transform to the higher forms of creative expression.
Learn how to ride this wave in trust, from the point of stillness within your heart.
Become a pure cosmic channel bridging the worlds.
Journey down through the gateway of your own darkness in the search of your true light. Connect with the Earth, and remember where you came from.
Dream the dream awake!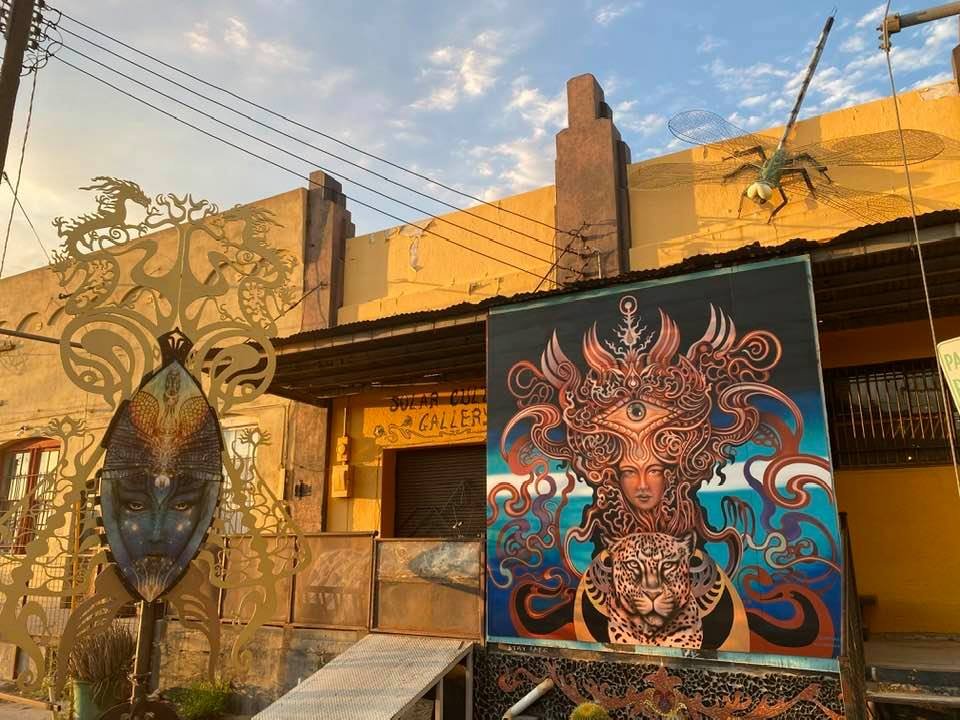 The original is 10x10 feet mural, now installed in front of the Solar Culture Gallery.
Archival prints on fine art paper and stretched canvas are available!
https://www.instagram.com/astraeir/