Hello Saturday Lovelies !
We meet today for our weekly #caturday with a cat portrait that I drew in pencil and framed with a pretty simple vegetable crown ...
Bonjour les amis du chamedi !
Nous nous retrouvons aujourd'hui pour notre #caturday hebdomadaire avec un portrait de chat que j'ai dessiné au crayon et encadré d'une petite couronne végétale, tout simplement...


Here is the sequence in images
En voici le déroulement en images

It's getting cold here ... since the beginning of the month, the temperatures have dropped and the fresh air reflects the snow that has fallen on the neighboring peaks ...
So it's time to take the coats and scarves for my characters, because when I'm cold, I have to warmly cover everyone 😄
Il commence à faire froid par ici...depuis le début de mois, les températures ont chutées et l'air frais témoigne de la neige qui est tombée sur les sommets avoisinants...
Il est donc temps de sortir les manteaux et écharpes pour mes personnages, car quand j'ai froid, il faut que je couvre chaudement tout le monde 😄
Besides, I no longer tell my children to dress warmly (they are young adults), I say bluntly :
"I'm cold, put on a jacket please"😄
I think all the chilly people will understand me 😉

D'ailleurs, je ne dit plus à mes enfants de se couvrir (ils sont jeunes adultes), je dis carrément :
"j'ai froid, met une veste s'il te plait" 😄
Je pense que tous les frileux me comprendront 😉

My last posts (100 % powered up and bilingual 😊 )
Handmade giraffe bookmark tutorial [ENG-FR]
---
Digital processing on Fruits 🍇🍎🍓[ENG-FR]
---
Village drawing in crayons [ENG-FR]
---
Digital fantasy on flower shots [ENG-FR]
---
Christmas Girl painting - step by step pictures [ENG-FR]
---
caturday drawing in crayons [ENG-FR]
---
Digital work on birds shots for [ENG-FR]
And find also my paintings on my website !!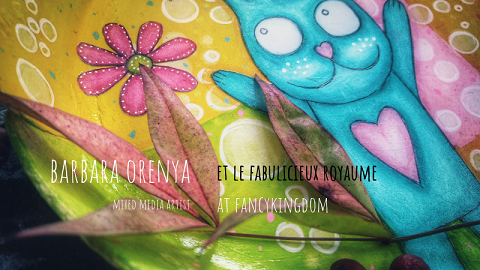 Et retrouvez aussi mes tableaux sur mon site dans notre fabulicieux royaume ! !!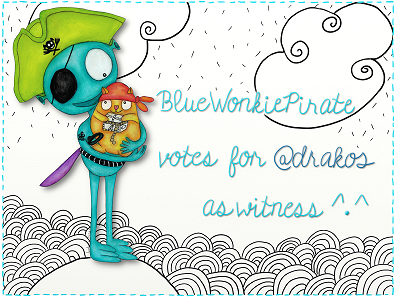 ---
---

Collect my art on Makersplace.com
---
---