Here is the card of the week that I made for my personal challenge which I remind you the details below:
I found in a store a jumbo playing card deck, and I had the idea to use each card as a cardboard support for a creation ...
and since this game contains 52 cards, like the number of weeks in a year, I decided to create a "painting card" per week for my own collection and my personal challenge over a year😊
Voici aujourd'hui la carte de la semaine que j'ai faite pour mon challenge personnel dont je vous rappelle les détails ci-dessous :
j'ai trouvé dans un magasin un jeu de cartes géant, et j'ai eu l'idee de me servir de chacune des cartes comme support en carton pour une création...
et puisque ce jeu contient 52 cartes, soit le nombre de semaines dans une année, j'ai décidé de créer un "tableau carte" par semaine pour ma propre collection et mon challenge personnel sur une année 😊





This week I used as tools the black gesso, which I spent a layer on the card,
as well as the Posca markers that I used to draw the houses
Cette semaine j'ai utilisé comme outils le gesso noir, dont j'ai passé une couche sur la carte,
ainsi que les marqueurs Posca qui m'ont servi à dessiner les maisons
Last week I used ink and water-soluble pastels Neocolor II to make this cow and its colorful background
La semaine dernière j'avais utilisé l'encre et les pastels hydrosolubles Neocolor II pour réaliser cette vache et son arrière plan coloré

It is more interesting for me to change tools and techniques if I want to make this challenge an interesting moment of creativity of course ... 😉
Il est plus intéressant pour moi de changer d'outils et de techniques si je veux faire de ce challenge un moment intéressant de créativité bien sûr... 😉
I wish you a wonderful evening my Lovelies !

My last posts (100 % powered up and bilingual 😊 )
Pumpkin madness ... let's party ! 😊 [ENG-FR]
---
Creating a new postcard with my caturday drawing [ENG-FR]
---
My Sunday at the top of magnificence 🌄
---
My inked Kitty for #Caturday 😺 [ENG-FR]
---
My 52 weeks card deck challenge, week 1
---
Joyful whale is now a postcard [ENG-FR]

And find also my paintings on my website !!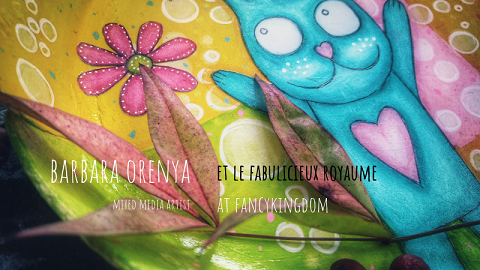 Et retrouvez aussi mes tableaux sur mon site dans notre fabulicieux royaume ! !!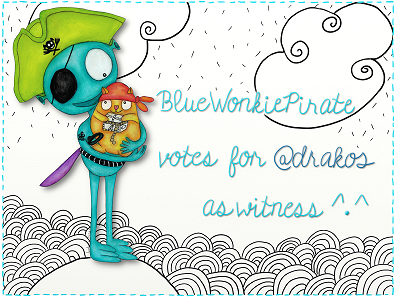 ---
---

Collect my art on Makersplace.com
---
---