Hello Monday Lovelies !
I hope this week started with some enthusiasm 😉
Here at FancyPetLand, it starts brilliantly with a drawing that I presented to you Saturday in this post and whose cat winked to me until I dressed it in a little more colorful and joyful way ..
So I took my Neocolor and I sowed colors and freckles on our cat who became a real dandy 😃
Bonjour les amis du Lundi !
Cette semaine je l'espère commence avec entrain 😉
Ici à FancyPetLand, elle démarre brillamment avec un dessin que je vous ai présenté Samedi dans ce post et dont le chat me faisait des clins d'oeil pour que je l'habille de façon un peu plus colorée et joyeuse...donc j'ai pris mes Néocolor et nous voilà semant des couleurs et des taches de rousseurs sur notre chat devenu dandy tout plein 😃

So I will show you how I went from my drawing in my notebook, to this pretty postcard 😉
je vais donc vous montrer comment je suis passée de mon dessin dans mon carnet, à cette jolie carte postale 😉

First, I used saturday's drawing to do the coloring part, but not the one on my sketchbook :
I drew the lines on my tablet, to have a printable drawing to color ...
This was not a mandatory step, I could have directly redone a drawing on a sheet, but I wanted to have the coloring page version, because as you may know, I realize coloring pages from my paintings,
so I used the print as the basis of my new cat (image 1) and on which I spent a layer of gesso (image 2) to prepare my drawing to receive colors & water.
The rest is to discover in image ... 😉
Tout d'abord, je me suis servie de ce dessin pour faire un coloriage, donc j'ai juste tracé les lignes sur ma tablette, pour avoir un dessin imprimable à colorier...
Ceci n'était pas une étapes obligatoire, j'aurais pu directement refaire un dessin sur une feuille, mais j'avais envie d'en avoir la version coloriage, car comme vous le savez peut-être, je réalise des pages de coloriages à partir de mes tableaux
donc je me suis servie de l'impression comme base de mon nouveau chat (image 1) et sur laquelle j'ai passé une couche de gesso (image 2) pour apprêter mon dessin à recevoir des couleurs à l'eau.
Le reste est à découvrir en image ci dessus... 😉

Once the cat finished, I cut it and stuck it on my postcard, then I framed it with a crown of leaves
🐱

Une fois le chat terminé, je l'ai découpé et collé sur ma carte postale, puis je l'ai encadré d'une couronne de feuilles 🐱

I must say he is super happy with his new coat and really enjoy it.
Whew, what a relief ! 😺
je dois dire qu'il est super content de son nouvel habit et se trouve très réussi.
Ouf, tant mieux 😺
But I have something else to confess... I did not stop there, I also realized another digital version that I made available as prints in my FineArtAmerica gallery 😉...
there I think the upcycling loop is complete 😻
Mais je dois vous avouer autre chose également...je ne me suis pas arrêtée là, j'ai également réalisé une autre version digitale que j'ai mise à disposition comme impressions dans ma galerie FineArtAmerica 😉 ...
là je crois que la boucle de la réutilisation est bouclée 😻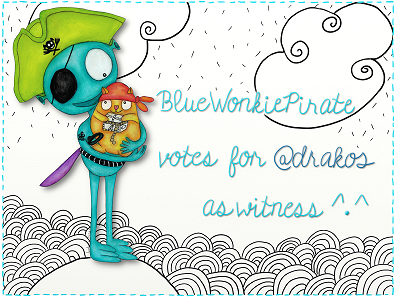 ---
---