'A Pair of Bleus'  .....from bleujay's Skye Fleur Collection.
......original art and photography by bleujay;  presented by bentleycapital.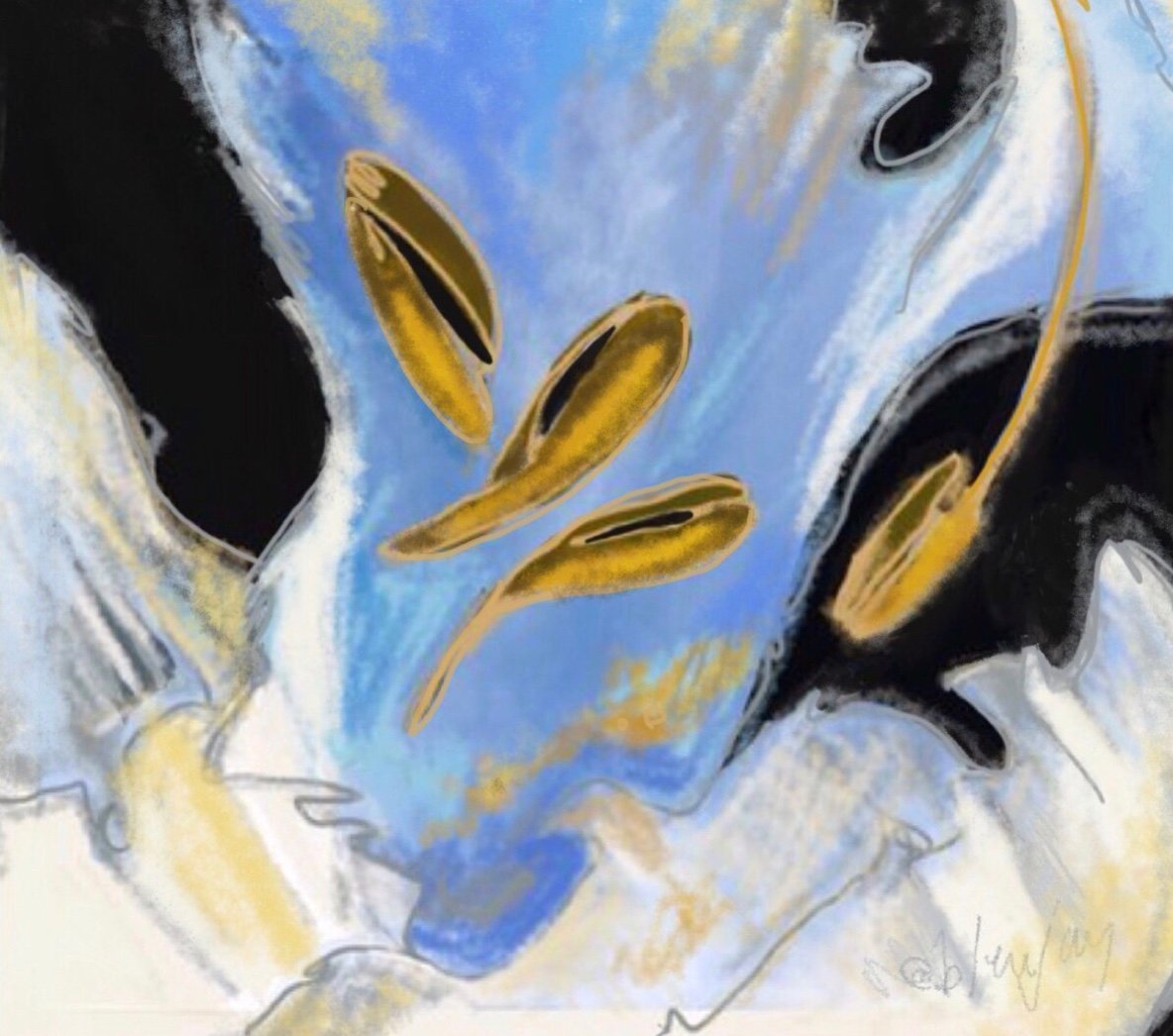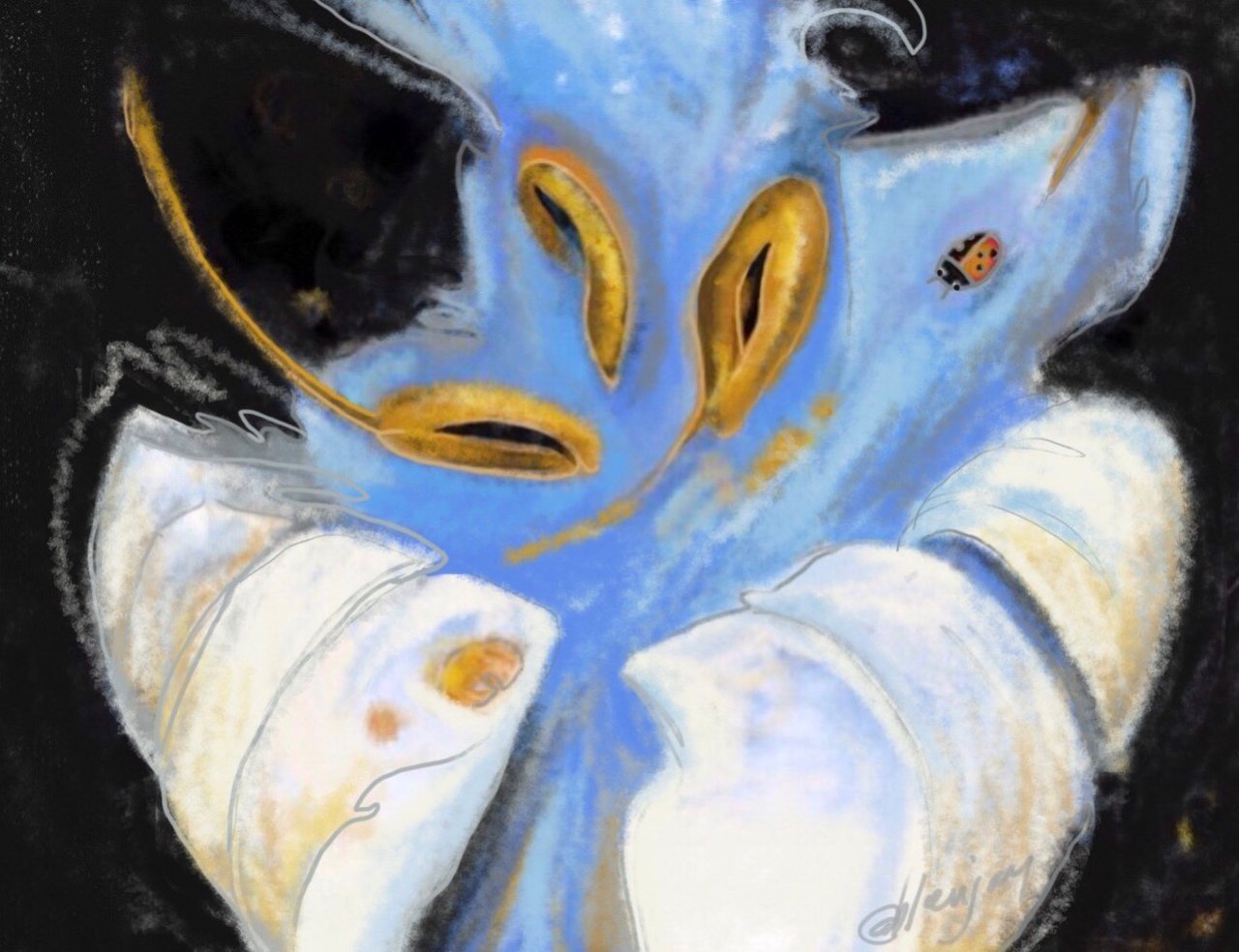 The Finished Works; 'Looking Up' and 'Steady, Steady, Steady'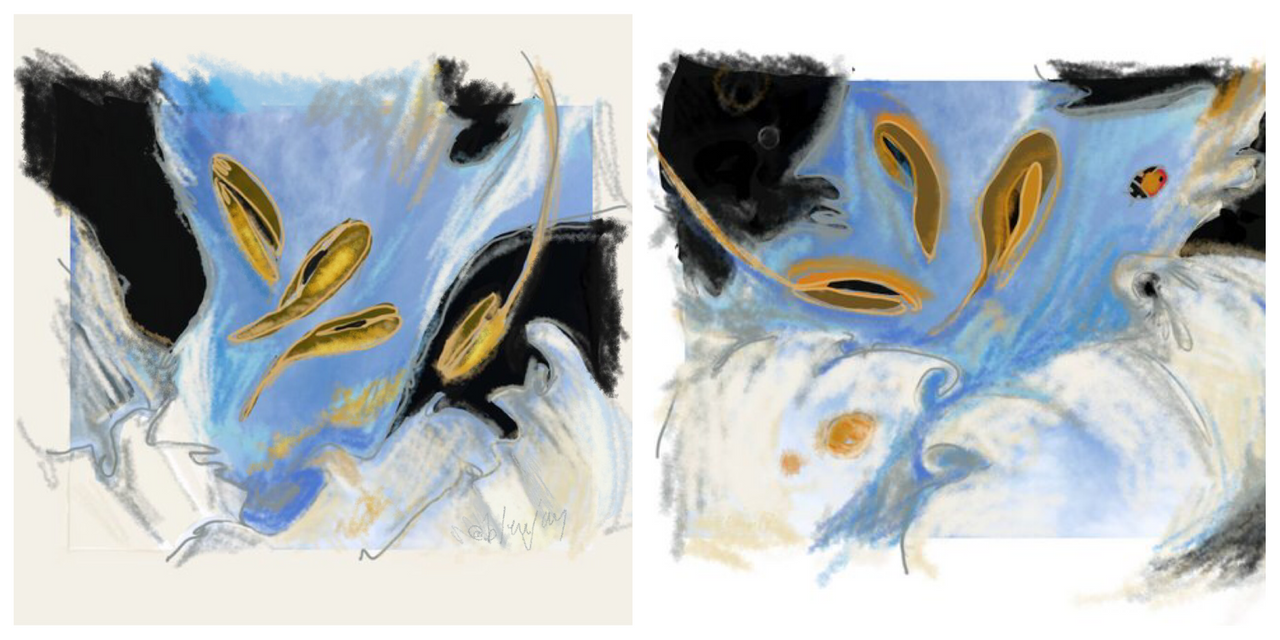 Works in Progress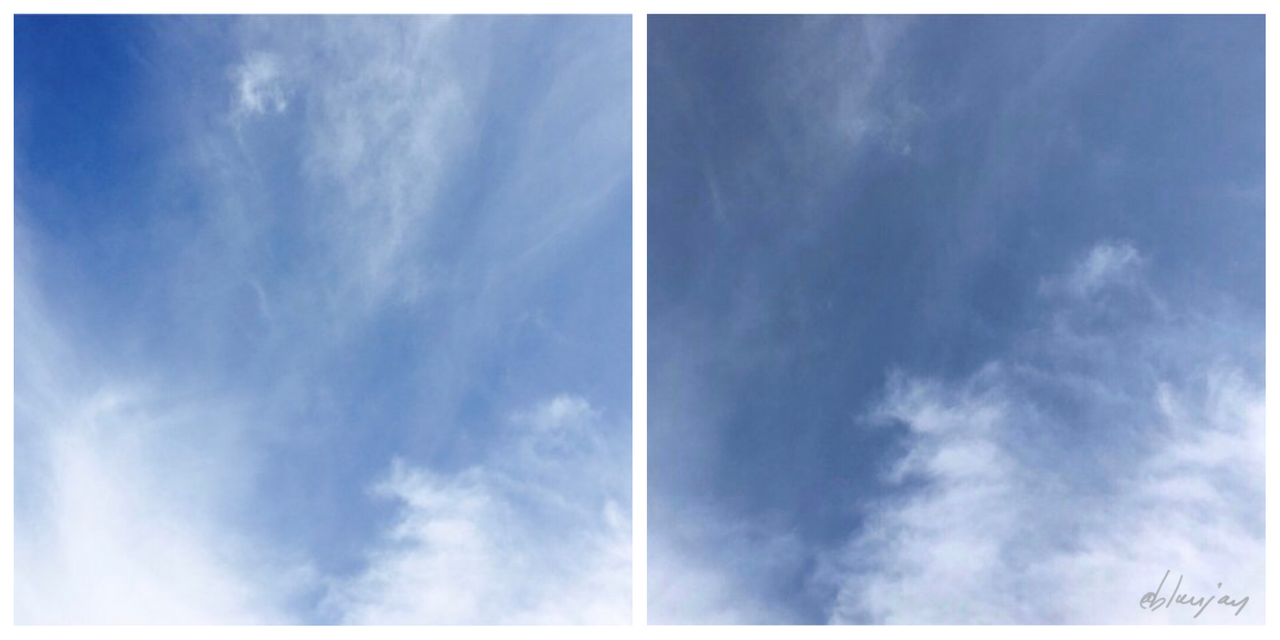 The original photographs of the skye presented in their respective order....used as a canvas for the art.
'A Pair of Bleus'
Cheers!
For those interested in the details.......
Details can present a fascinating contribution to compositions.  As the cloud photographs presented themselves so the desire to draw close ups of fleurs in a dramatic fashion.
This combination of digital works really came together in such a way that it seemed they should be presented together in one post.
These pieces have been presented before on their own in a rather raw state compared to the ones in this post as they required a bit more work in order to be presented together.
The colours and shapes coordinating....yet each standing on their own.
Thank you for your interest.
Kind Regards,  bleujay
Please be so kind as to not leave photos, gifs, links, etc., in the comment section so as not to distract from the post.
Thank you Steemit for opportunity to post at this fine site!
Posted at Whaleshares.