'Delphiniums and Fireflies'........from @bleujay's Skye Fleur Collection.  
......original photography and art by bleujay;  presented by bentleycapital with permission.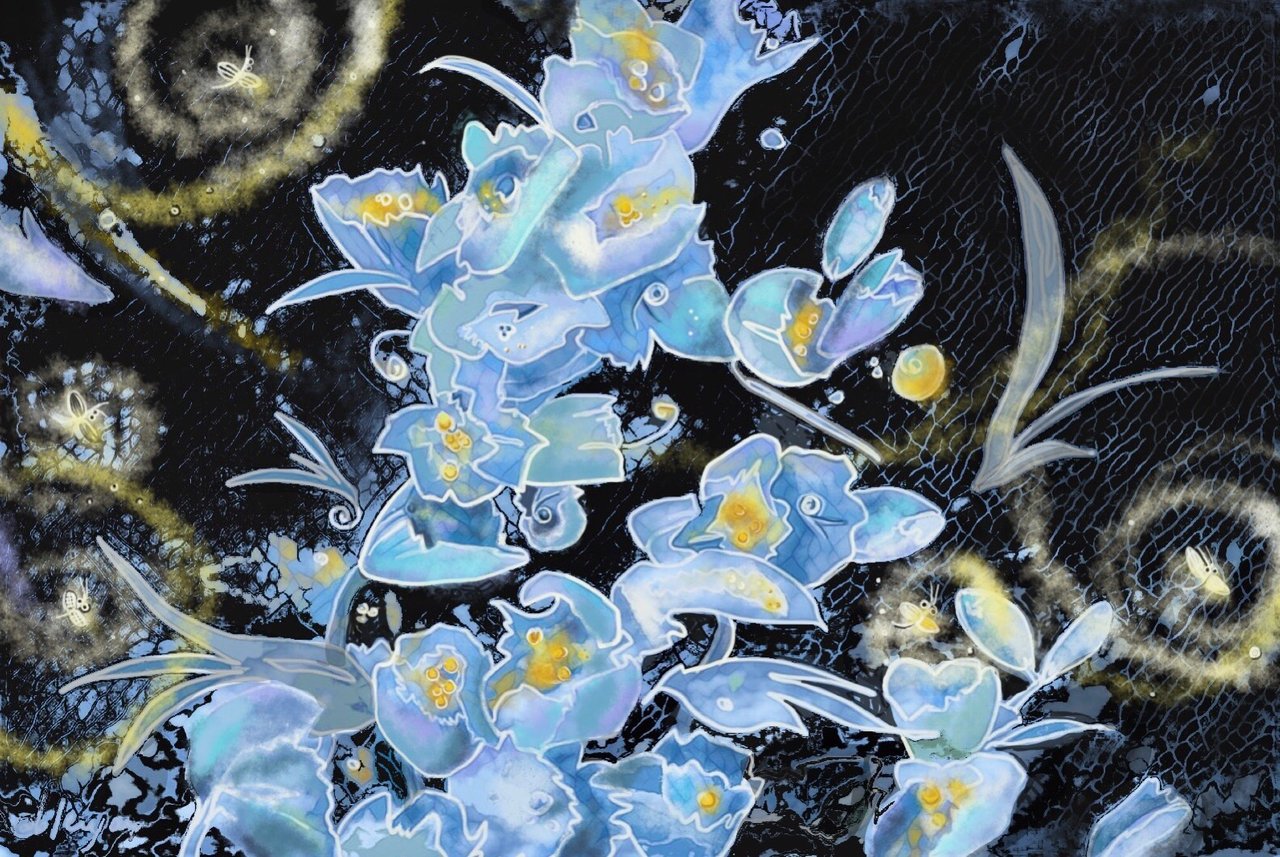 Presenting ''Delphiniums and Fireflies'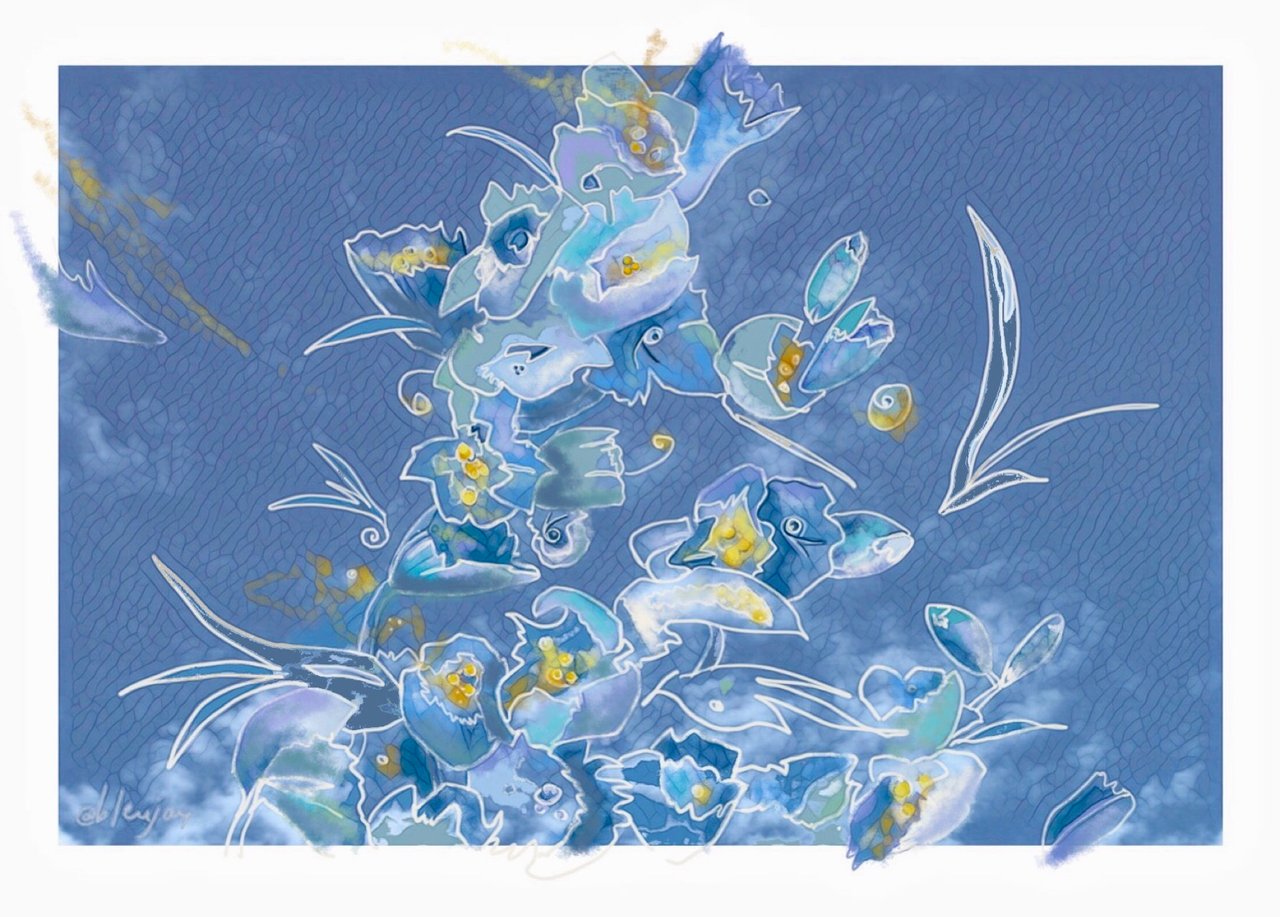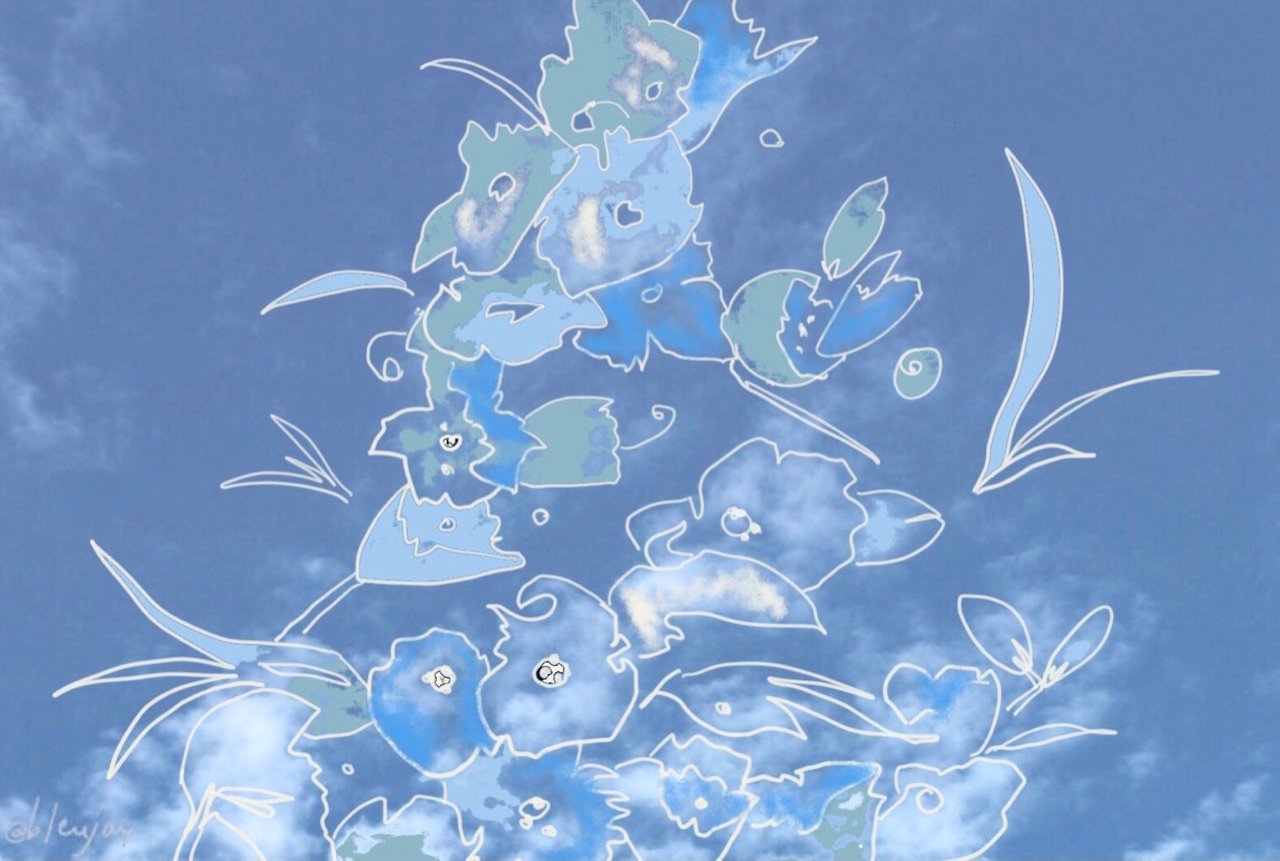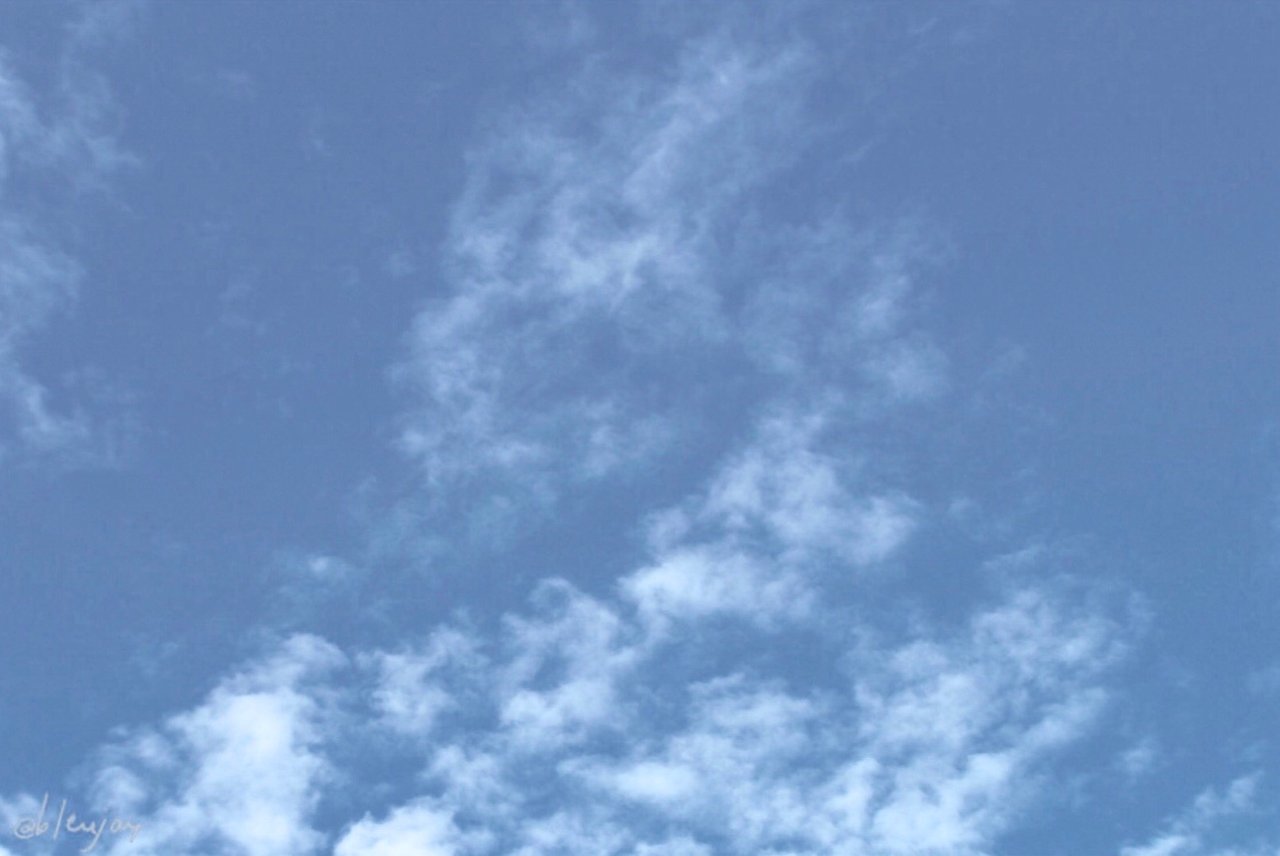 Transition Stages from Cloud Photograph to Finished Work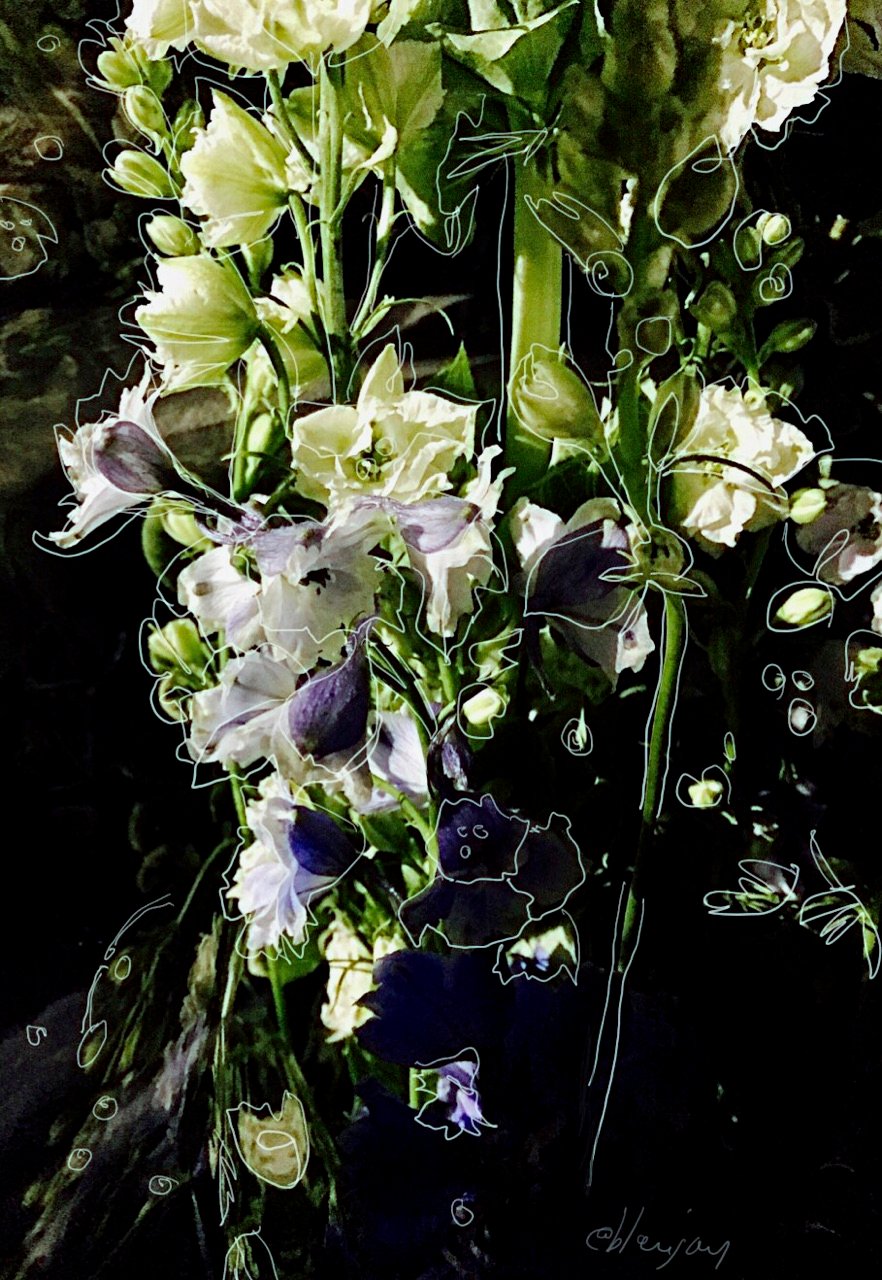 Models
'Delphiniums and Fireflies' 
Cheers!
For those interested in the details........
In an effort to capture those assorted lovely bleus, delphiniums are only too kind to present in abundance.....bleujay set about experimenting.
Beginning with the model photographs.....to selecting from original cloud photos ....and then setting about composing on selected image.... resulted in what you see as the finished work here....for your enjoyment.
Kind Regards,
bleujay
Please be so kind as to not leave photos, gifs, links, etc.....so as not to distract from the post.
Thank you Steemit for opportunity to post on this fine site!
Posted at Whaleshares.