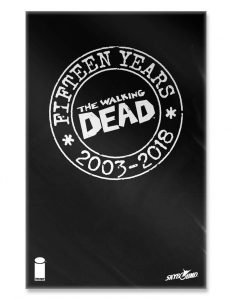 It seems like every franchise or character has their "day"...so just in time for Halloween comes The Walking Dead's time to shine!!! On October 13th, The Walking Dead will celebrate it's 15 Year Anniversary by rolling out 15 limited edition variants at comic shops across the globe. Let me tell ya a little bit about genius program designed by Skybound and Image, destined to buy Robert Kirkman another mansion....or three...
Each of these 15 variants being released on October 13th come blind bagged...yeah the ol' hidden polybag routine. Why, You may ask? Well that's because this story gets even better for Walking Dead completionists. Ya see...for each issue, there are actually 4 issues. A color version of the cover which will be found at a 50% ratio, a color virgin at 25%, a black & white at 15%, and a black & white virgin at just 10% chance. So enjoy opening up a zillion bags to complete the run. Rough...right? The fun does not end there folks! There will also be 5 randomly selected of the 15 that will have a "super variant" randomly inserted at a 1:100 ratio. Uh huh! You read correctly!!! I can already see those fetching a fortune on the aftermarket. Happy hunting!!!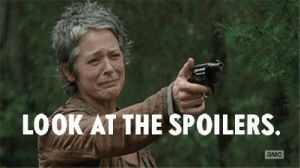 SPOLIER!!! SPOILER!!! SPOILER!!! SPOILER!!! SPOILER!!!
Each one of the 15 issues celebrating the day, are reprints of key or important issues.....all done by killer guest artists! Now I received an email with the images that were just released so if you want to be surprised....don't look any further. If you want to peep these mofo's out, keep on scrollin my friends!
WALKING DEAD # 1 by David Finch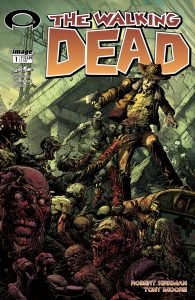 WALKING DEAD #2 by Chris Samnee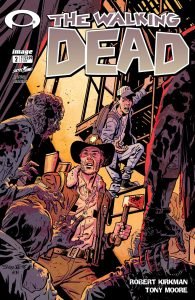 WALKING DEAD #7 by Daniel Warren Johnson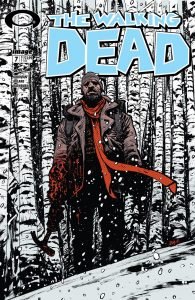 WALKING DEAD #19 by J Scott Campbell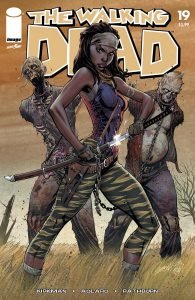 WALKING DEAD #27 by Declan Shalvey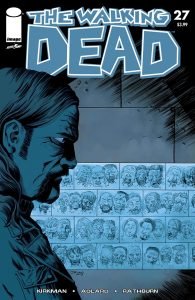 WALKING DEAD #48 by Chris Burnham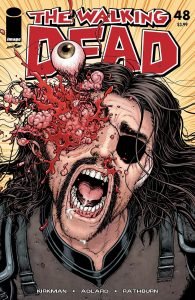 WALKING DEAD #53 by Kim Jung Gi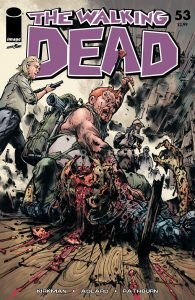 WALKING DEAD #92 by Cory Walker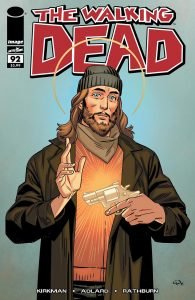 WALKING DEAD #98 by Wes Craig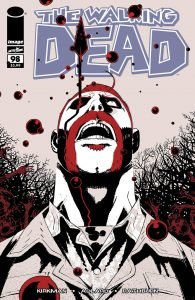 WALKING DEAD #100 by James Harren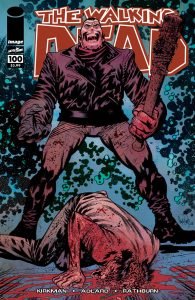 WALKING DEAD #108 by Emma Rios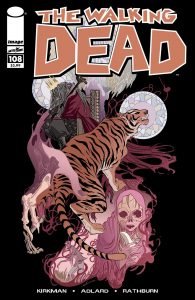 WALKING DEAD #127 by Matteo Scalera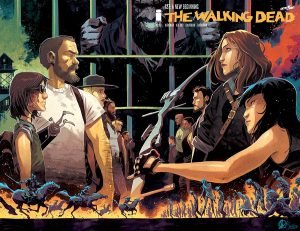 WALKING DEAD #132 by Ashley Wood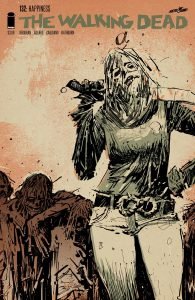 WALKING DEAD #167 by Sana Takeda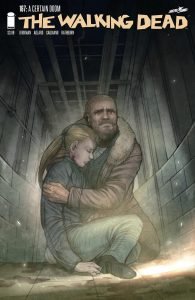 WALKING DEAD #171 by Jen Bartel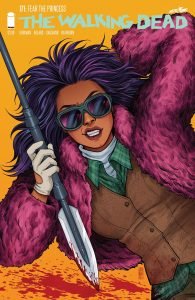 That's it! Those are the issues. So as far as my limited math skills go, there will be a total of 65 issues out on that day for the hardcore to seek out....wow! Happy hunting folks! if you are looking for a local comic shop to snag these at, visit https://www.comicshoplocator.com/Home/1/1/57/575

---
Posted from my blog with SteemPress : https://iblewitt.com/?p=36
---