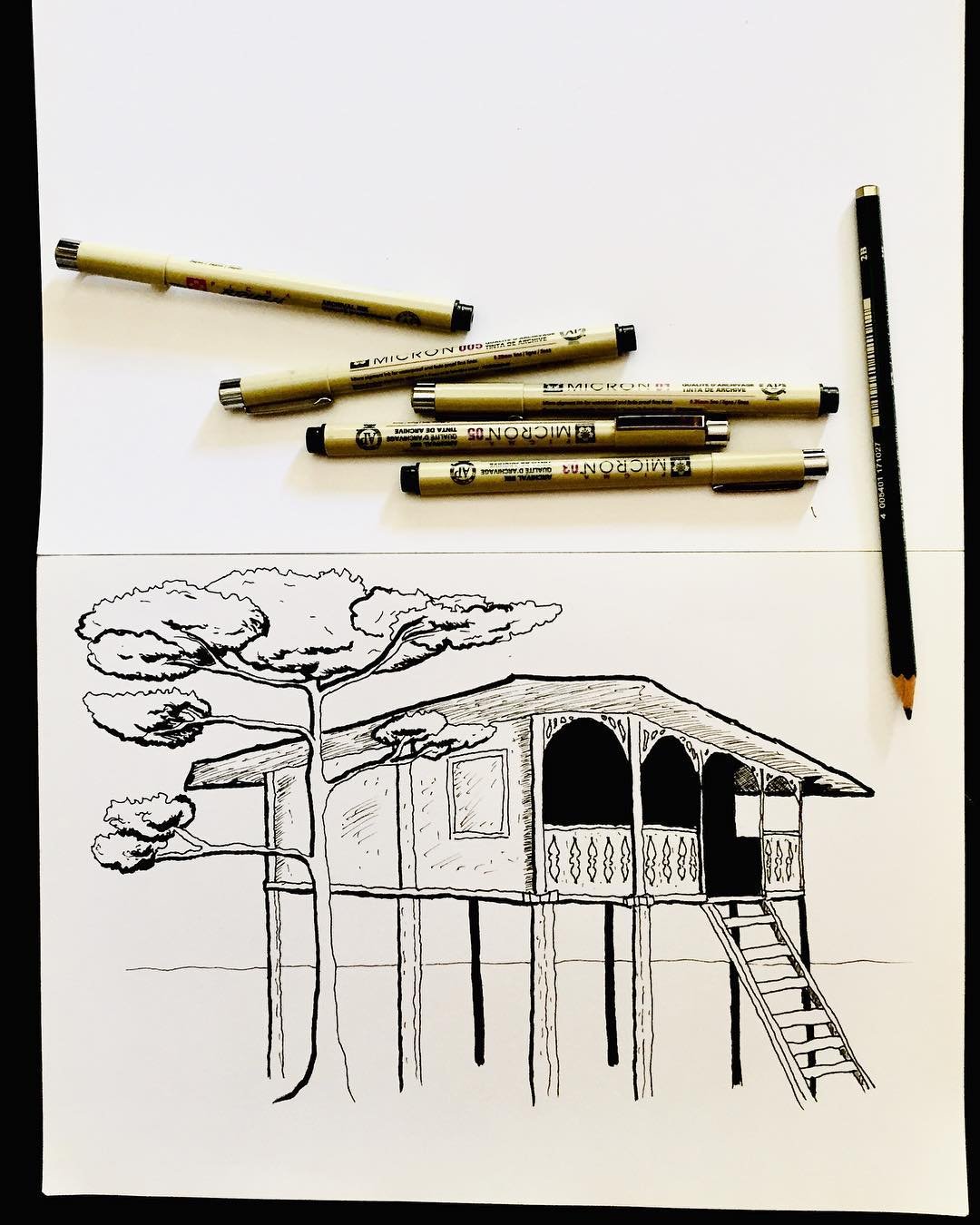 Rumah Limas is common traditional house in Palembang, South Sumatera. This type of house is considered to be the most vernacular architecture there. But actually you can find similar house in various forms in other provinces in Sumatera and even in Malaysia.
I draw this house based on a photo and my childhood memories. This is a sketch of the basic rumah limas. It has wood pillars and walls and sago palm roof. Only poor lives here. Rich people have big house.
Technical Details
Category | Landscape Photography
Setting | f/2.2 4.15mm
ISO Speed Ratings | 100
Focal length | 4.059
Shutter speed | 5.060
Aperture | 2.275
Focal len in 35 mm film | 29
Color model | RGB
Camera | Apple iPhone 6
Lens | Internal
Location | Jakarta, Indonesia *** #art #photography #indonesia #share2steem #sketch #blogiwankart #blogger #cryptocurrency #bitcoin #ethereum #blogiwankwriting #ksijakarta #steemitbudaya #steem #steemit #budaya #book #eskimo #architecture #painting
---
I wrote some Eskimo #folktales and #poems. Read all #writings and #photos in my blog. Link in my profile.



Posted from Instagram via Share2Steem