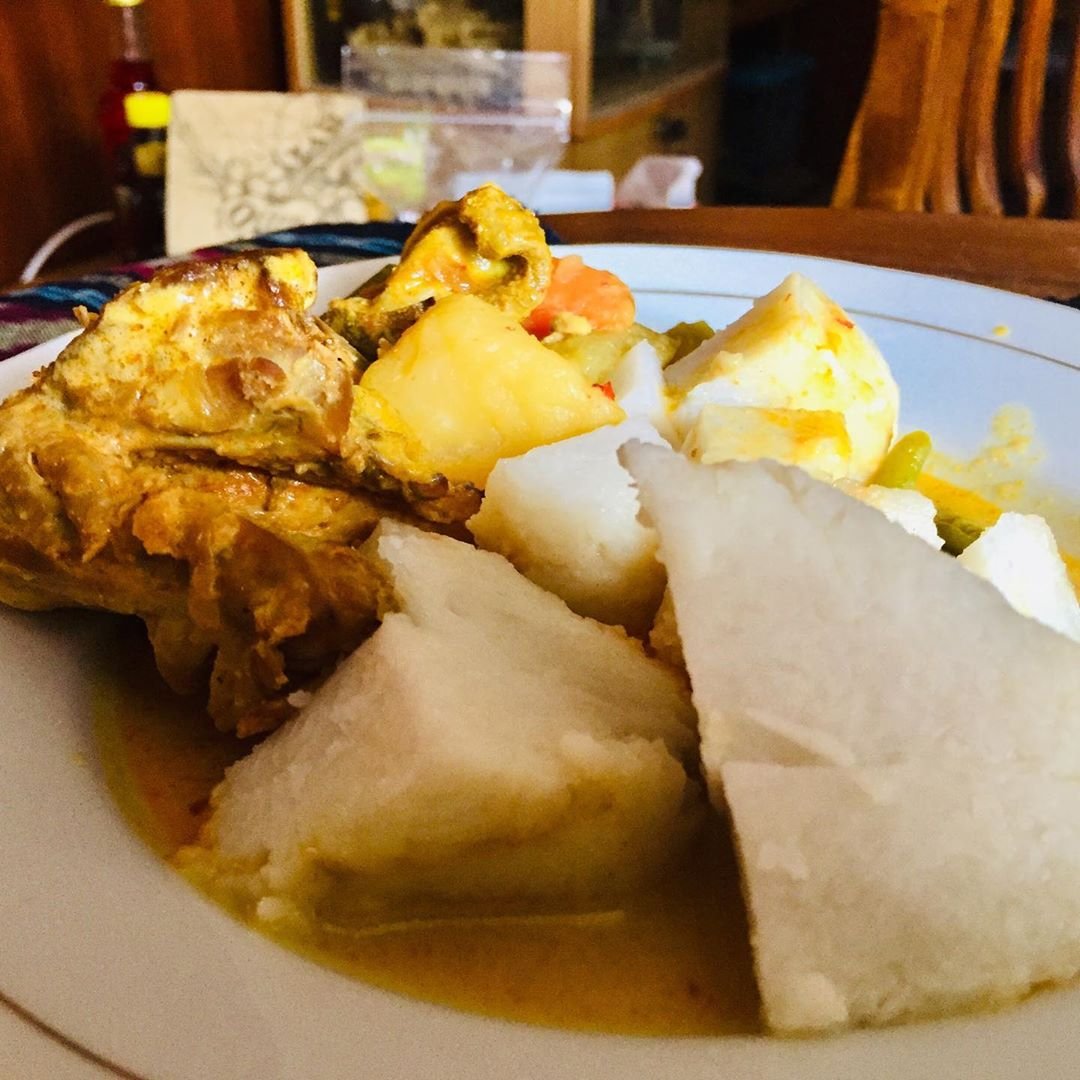 Kerupat sayur adalah penanda Lebaran, perayaan Idul Fitri kaum muslim. Uniknya, menu lontong ini hanya ada dalam tradisi Melayu, khususnya Indonesia. Sehingga dia jadi mirip telur dalam Paskah. Entah sejak kapan ketupat jadi bagian dari budaya Islam di sini. Entah dari budaya mana pula dia dipungut.
Yang jelas, lontong telah jadi budaya. Tak ada Lebaran tanpa ketupat. Dia menciptakan demand: rumah ketupat yang diisi beras untuk jadi ketupat, dan opor ayam atau rendang. Dulu ibu saya sibuk menyiapkannya jauh hari sebelum Lebaran. Kini, orang tinggal ke pasar atau toko untuk membelinya. Sama saja. Yang penting ada ketupat untuk Lebaran tahun ini.
Selamat Lebaran. Selamat Idul Fitri 1440 H. Mohon maaf lahir dan batin.
Technical Details
Category | Macrophotography
Setting | f/2.2 4.15mm
ISO Speed Ratings | 160
Focal length | 4.15
Shutter speed | 4.907
Aperture | 2.275
Focal len in 35 mm film | 29
Color model | RGB
Camera | Apple iPhone 6
Lens | Internal
Location | Bogor, Indonesia *** #art #photography #indonesia #share2steem #blogiwankart #blogger #cryptocurrency #bitcoin #ethereum #blogiwankwriting #ksijakarta #steemitbudaya #steem #steemit #budaya #book #eskimo #jakarta #bogor #lebaran #idulfitri #indonesia #eidmubarak #islam #mudiklebaran ***
I wrote some Eskimo #folktales and #poems. Read all #writings and #photos in my blog. Link in my profile.



Posted from Instagram via Share2Steem