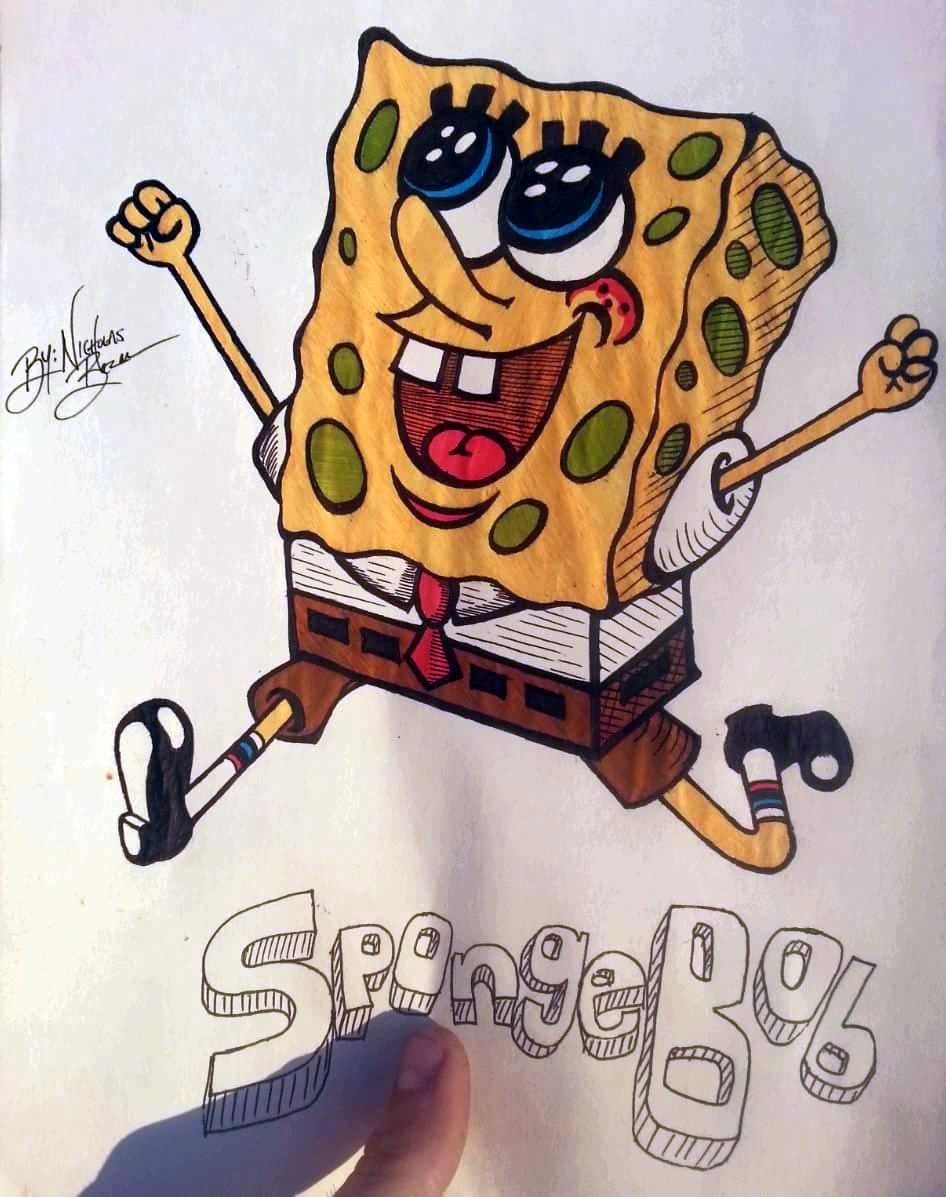 [PART 2 - COMPLETED SPONGEBOB COLORED IN!]
Drawing With my New Papermate Inkjoy Pens!
Well I just finished coloring in the Spongebob picture that I was drawing for my niece yesterday for her birthday! I'm loving these pens so much... Let me know what you guys think if it needs any Improvement before I give it to her as a gift :-)! I'll take a picture of the pens later and post it so you guys see what I'm working with, these are great great pens! Enjoy, hopefully you like my picture and I'll talk to you guys later today on the blog comments :-)! Happy Valentine's Day!
---
The Crypto Alchemist
Weapons Grade Media
°•°•°•°•°•°•°•°•°•°•°•°•°•°•°•°•°•°•°•°•°•°•°•°•°•°•°•°
STEEMIT FTW!!! Don't forget, if you like my content:
UP-VOTE & FOLLOW ME PLEASE! <3
☆☆☆☆☆☆☆☆☆☆☆☆☆☆
Other Posts By Me:
PART 1 - SPONGEBOB OUTLINE WITH NEW PENS - Black and white
STEEMIANS!!! MUST READ THIS!! - So how much should SBD REALLY be evaluated at? $1,125? If you only knew...
STEEM & SBD BACK UP!!! $5.25 HIGH TODAY!!! CHOO CHOO TO THE MOON!!!
The Great Victor Hugo - An idea whose time has come cannot be stopped by any man or any army! Crypto IS that idea! Bitcoin - Currency? Or Monetary Jesus!
EXECUTIVE ORDER: National Defense Resources Preparedness - The most disturbing legislation written into law in my lifetime