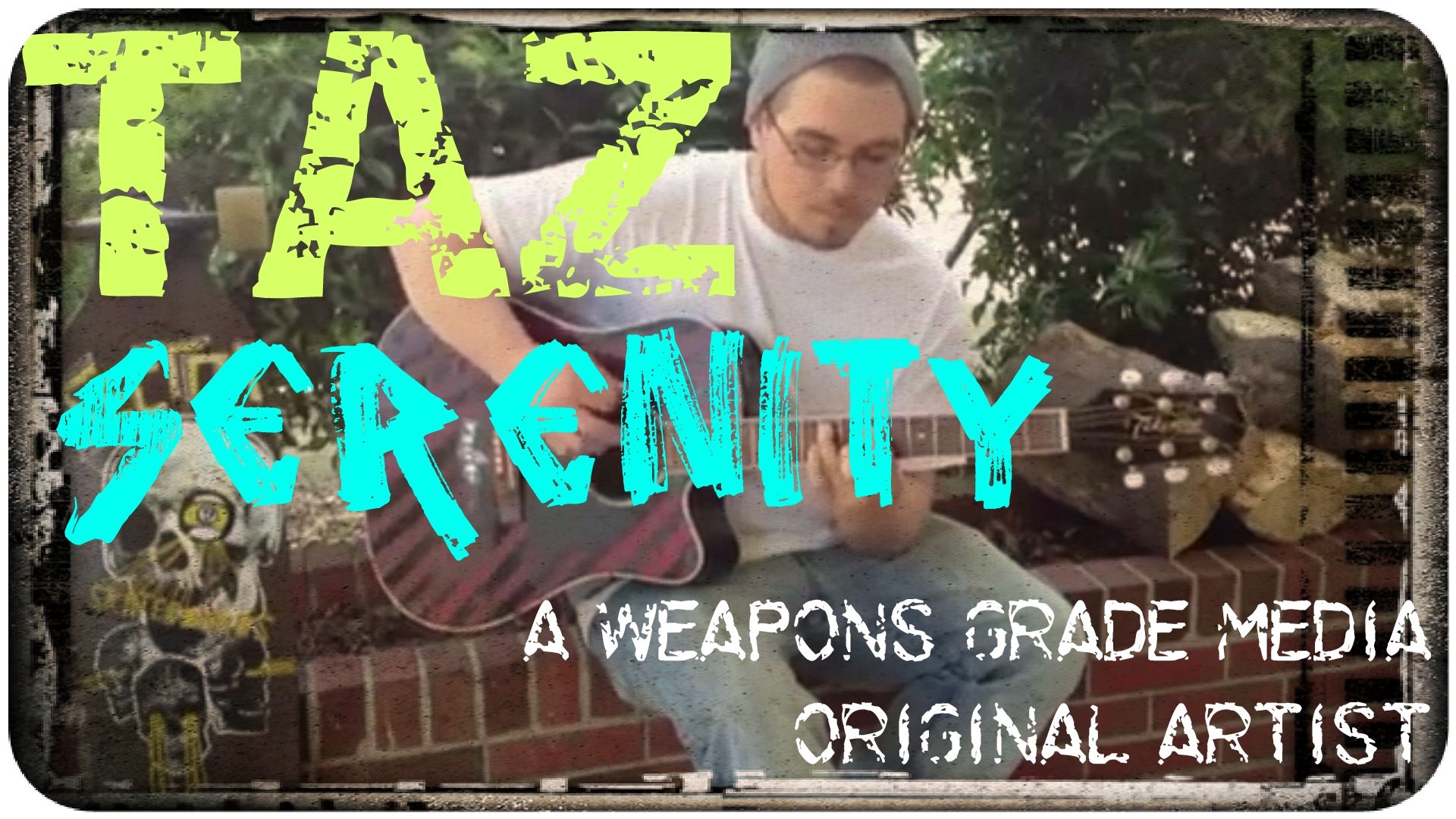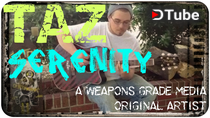 ---
ARTIST: TAZ
SONG: Serenity [UNPLIGGED]
This #introduceyourself video is for a good friend of mine, Joshua Musson (TAZ)... he doesn't blog or know how to use dtube so I'll be releasing all of his content to my channel. He was one of the first artists to be produced by Weapons Grade Media and has literally hundreds of songs that we plan on releasing EXCLUSIVELY to DTube and Steemit. Enjoy and just know that any comments left in this post will be read by him as well so you can talk directly to the artist!
---
A few words from the artist:
Hey, my name is Taz, and this is my first D-Tube video. I'm just an overweight kid from southern Delaware trying to break through from this hellhole I live in.
Subscribe / Follow / Comment / Up-Vote for me through this post on Weapons Grade Media's channel to see new videos in the very near future. Comment with your thoughts. Share with your friends. If you dislike my video, I will cry...seriously. I love you...
Producer - Nicholas Bozman
Artist - Josh Musson (Taz)
.: A WEAPONS GRADE MEDIA PRODUCTION :.
---
▶️ DTube
▶️ IPFS
---
The Crypto Alchemist
Weapons Grade Media
The world's best source for your FAVORITE crypto media & news! Covering Bitcoin (BTC) / Tron Coin (TRX) / Verge Coin (XVG) / Litecoin (LTC) / Etherium (ETH) / Etherium Operating System Coin (EOS) & the rest of the top 100 Cryptocurrencies! Also, now covering specially picked and personally favorited current & upcoming ICO's!
°•°•°•°•°•°•°•°•°•°•°•°•°•°•°•°•°•°•°•°•°•°•°•°•°•°•°•°
STEEMIT FTW!!! Don't forget - if you like my content:
UP-VOTE & FOLLOW ME PLEASE! <3
☆☆☆☆☆☆☆☆☆☆☆☆☆☆
Other Posts By Me:
The BEAST is BACK!! Finally have my super laptop back and running Tip Top with all the upgrades done :-)! It's time to animate!
PART 2 - SPONGEBOB COLORED WITH NEW PENS!
PART 1 - SPONGEBOB OUTLINE WITH NEW PENS - Black and white
STEEMIANS!!! MUST READ THIS!! - So how much should SBD REALLY be evaluated at? $1,125? If you only knew...