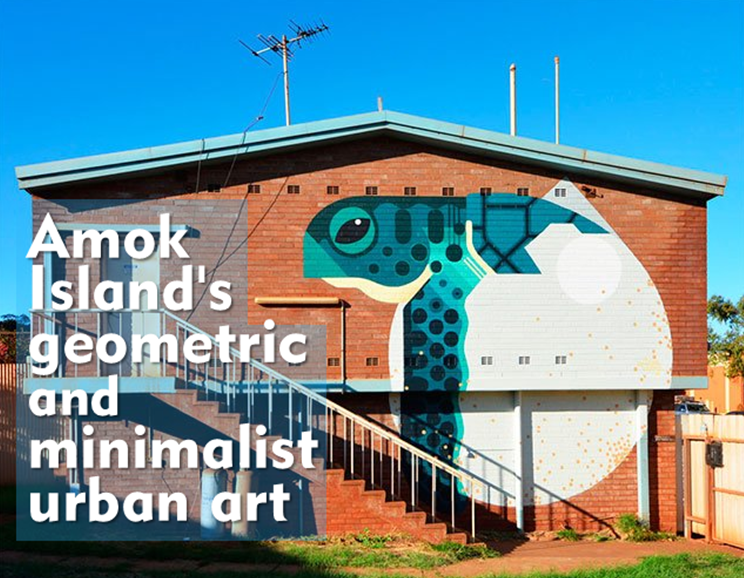 Source
I am a fan of urban art, partly because i never cease to surprise me with the quality and quantity of interesting proposals that one can find of this. On this occasion i have encountered the work of a Dutch artist who responds to the name, or pseudonym, of
Amok Island.
I share some of the information found on his website:
"Strongly inspired by the scientific illustrations of the first naturalists, his work incorporates the precision and detail representative of the technical drawings, used for identification purposes.
The theme of natural exploration and conservation is a strong and constant stream of the artistic practice of Amok Island. His fascination for life with nature and his relationships and history with humanity drive the obvious appreciation and obsession of the artist with his subjects and his need to direct the attention of his audience towards them. "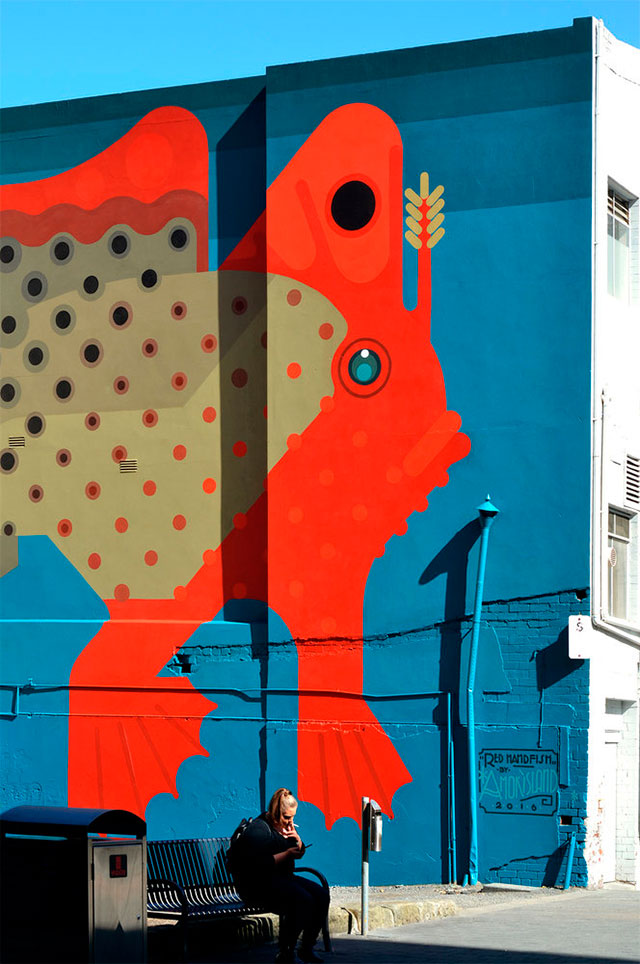 Source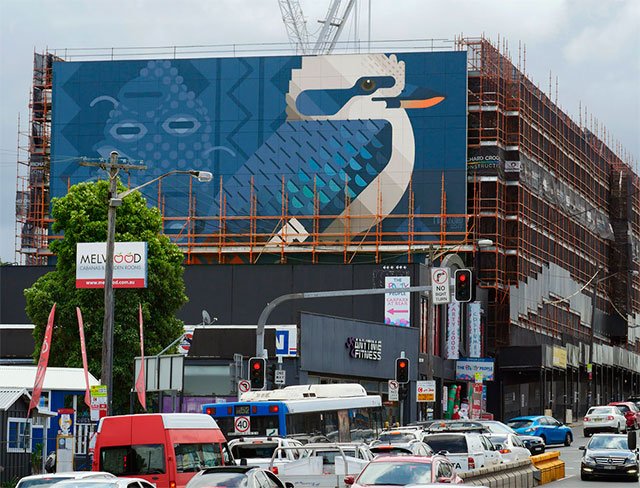 Source
The interesting thing about Amok Island's work is that it achieves precision in detail with a focus on geometry and the use of solid colors, which gives its works the appearance of huge illustrations. All the strokes that one can find in the works of Amok Island have a clear and simple geometry, and the gradients are nonexistent, and this applies not only to the flora and animals it represents in their works, but also to the compositions that serve as background to these. The only thing that escapes these rules is the stamp with the signature of his works, which has a style with references to Art Deco.
The hidden balance that he achieves by simplifying the forms of plants and animals that are the center of his works with simple strokes, his well-selected color palettes and the general composition of each work with the integration of well-maintained funds, gives his work an unmistakable and highly recognizable seal.
Amok Island's work can be found in art galleries, but where it really shines in its urban murals, which it has done in at least 25 countries so far.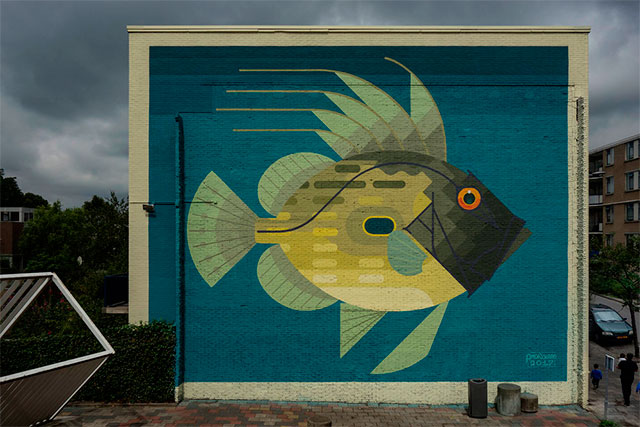 Source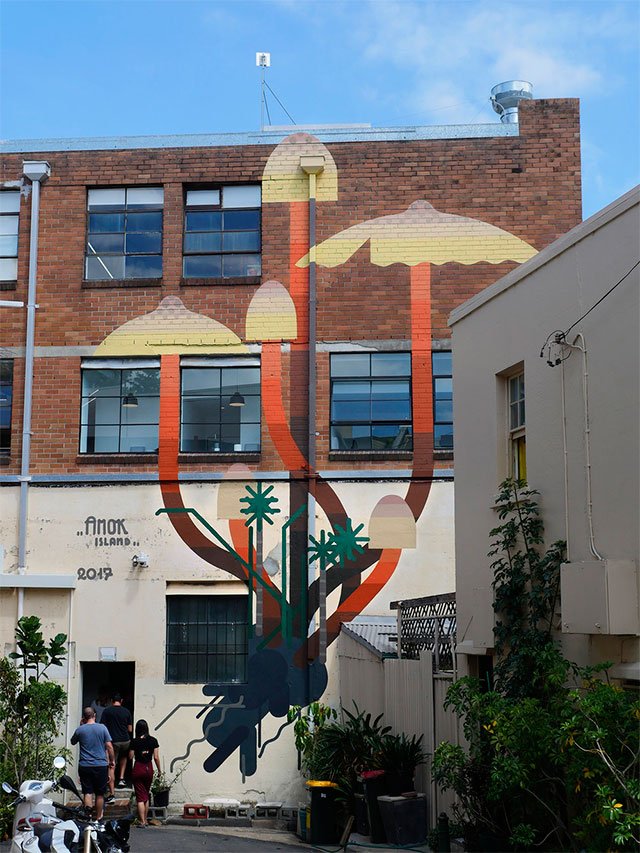 Source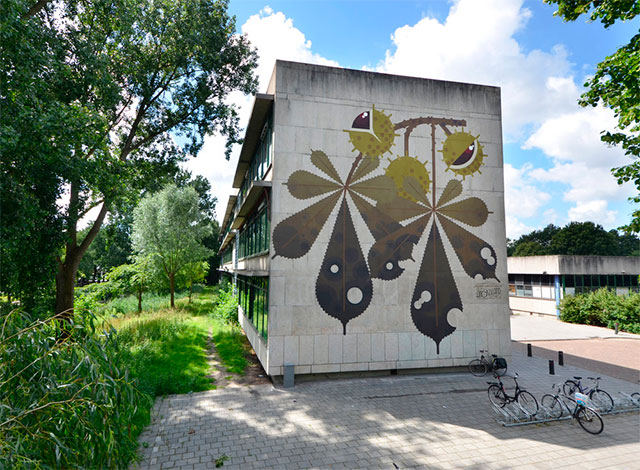 Source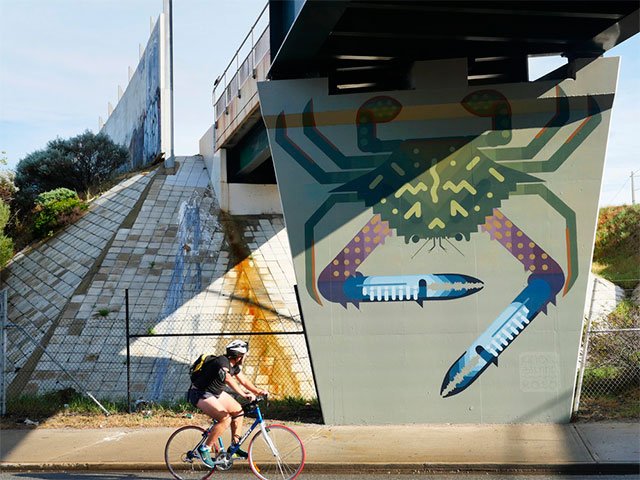 Source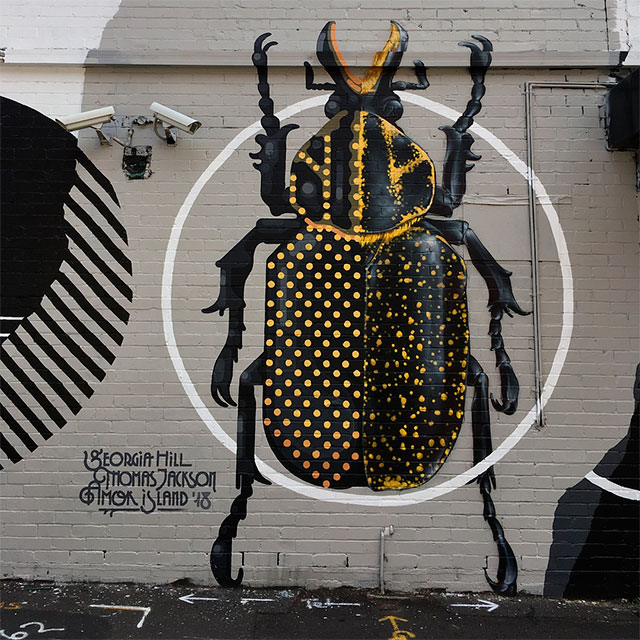 Source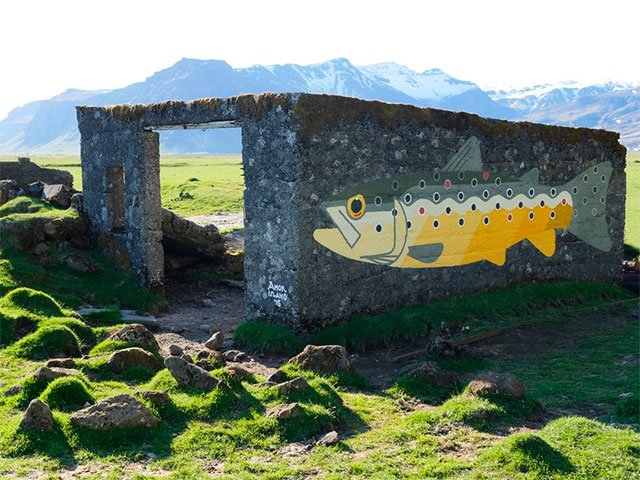 Source
Finally, I leave you the video of one of his works so that you can see a bit how his works arise and the process of making them. What do you think of Amok Island's work? Interesting, right? I hope you enjoyed this post, thanks for reading and see you soon.
---

Thank you very much for reading this post and dedicating a moment of your time. Until next time and remember to leave a comments

©bonzopoe, 2019.