Did you know you can add silicone, or rather silicone oil, to your pouring cup? No, it won't get you a D-cup that way, but the result is still pretty stunning! Yesterday I blogged about my pouring mix of
100 parts PVA glue,
30 parts artist's paint,
40 parts water.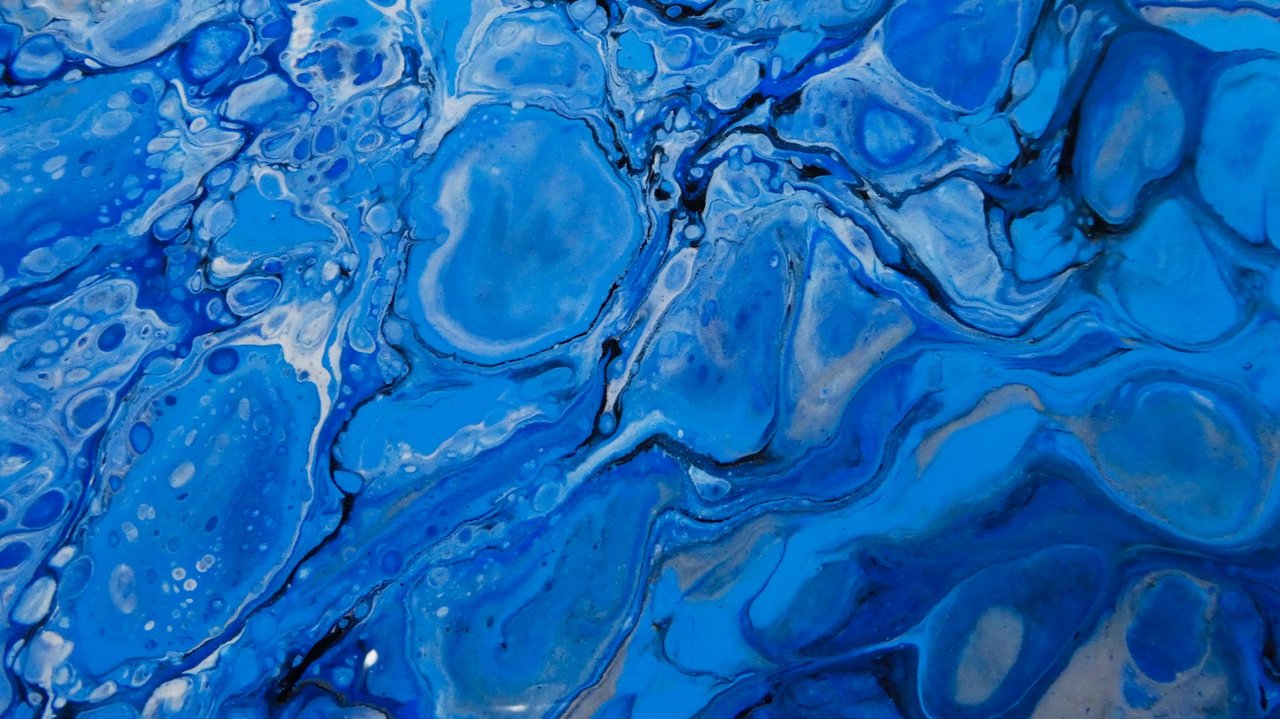 Today, we add a few drops of siclicone oil to the paint, stir it up lightly, pour it on a canvas, and – voilà! – beautiful, organic cell structures are popping up all over the place! This cell creation can be reinforced by gently heating up the paint with a blowtorch, which also pops any bubbles that may be trapped below the surface.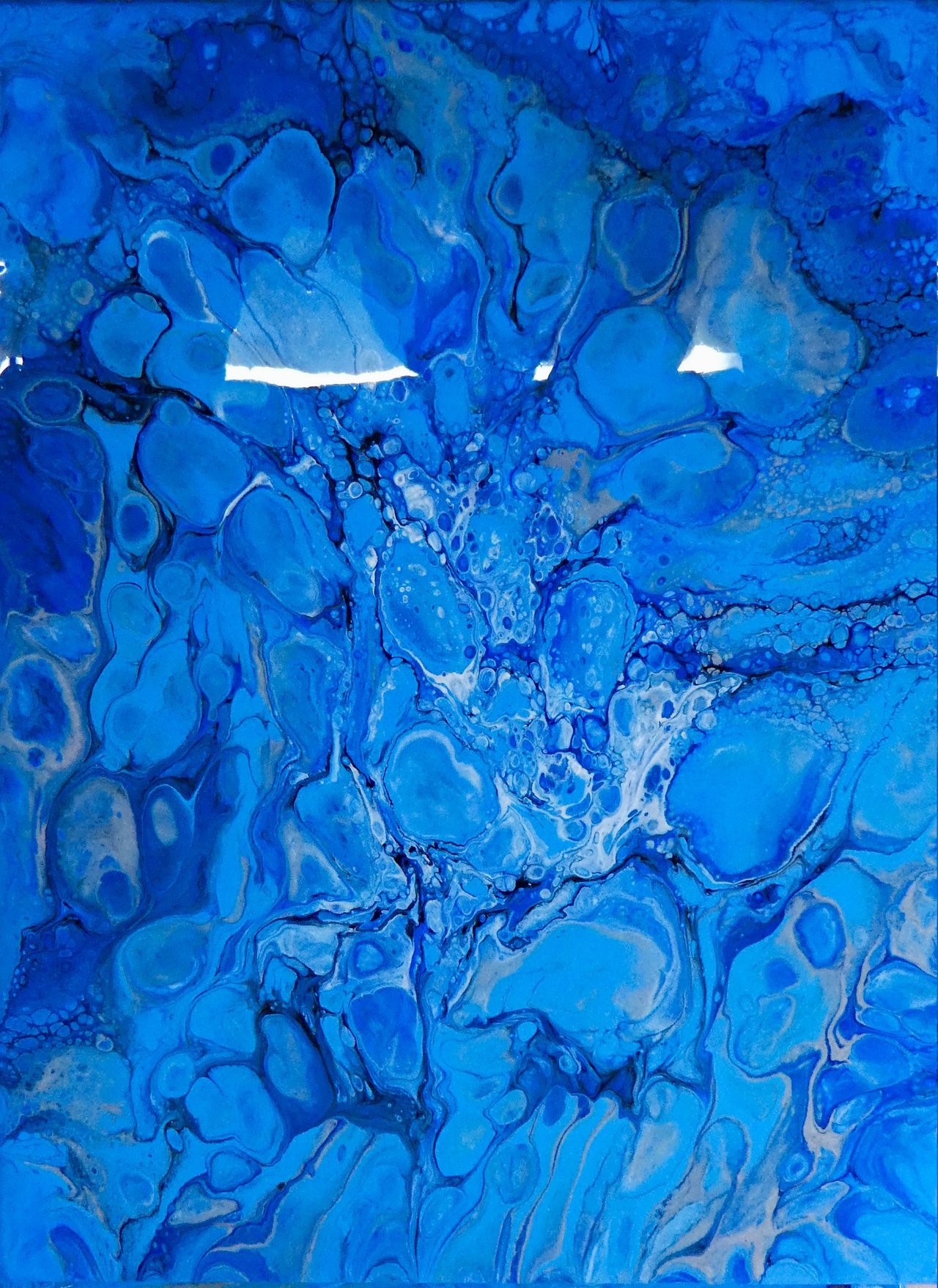 I made the pictures on this page last night. They turned out pretty good and I wish I had made a video about it! Alas, they were meant to be just rough experiments for practice, so I'll have to provide a proper video on the process at some later time. Honestly, I lucked out on the blue one, which I really like! Isn't it gorgeous? Let me know in the comments!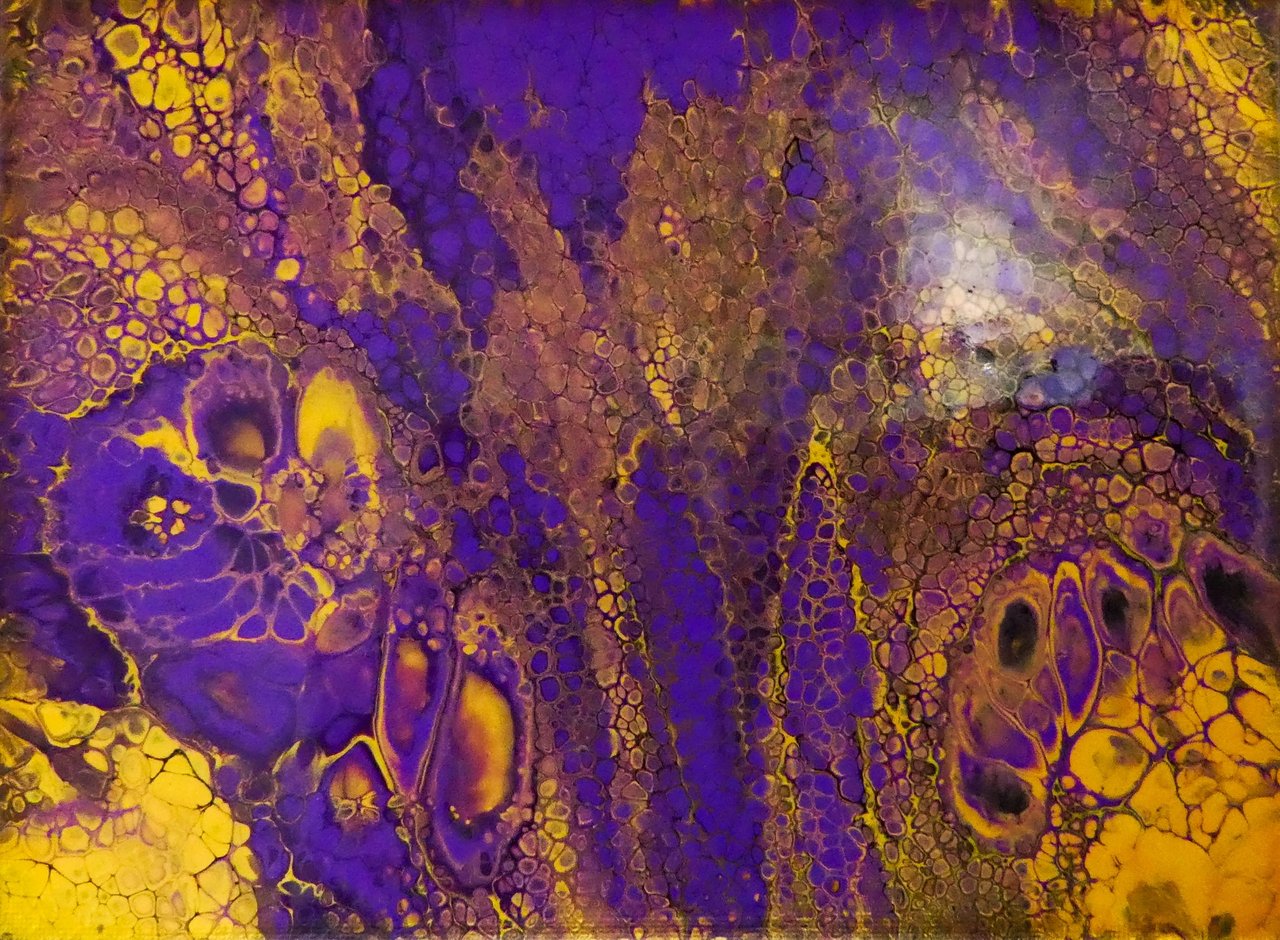 Please forgive the reflexes on the pictures, the paint was still wet and very shiny – and the overhead lighting in my studio (a.k.a. spare bedroom) is just merciless! Also, in the lower picture, what appears as yellow is actually metallic gold, which will only come out after the painting is dry.
Speaking of drying, acrylic pouring requires 24 hours and more to gently dry out. Force drying with fans and such only creates bumps and cracks! In my opinion the only drawback to this beautiful hobby...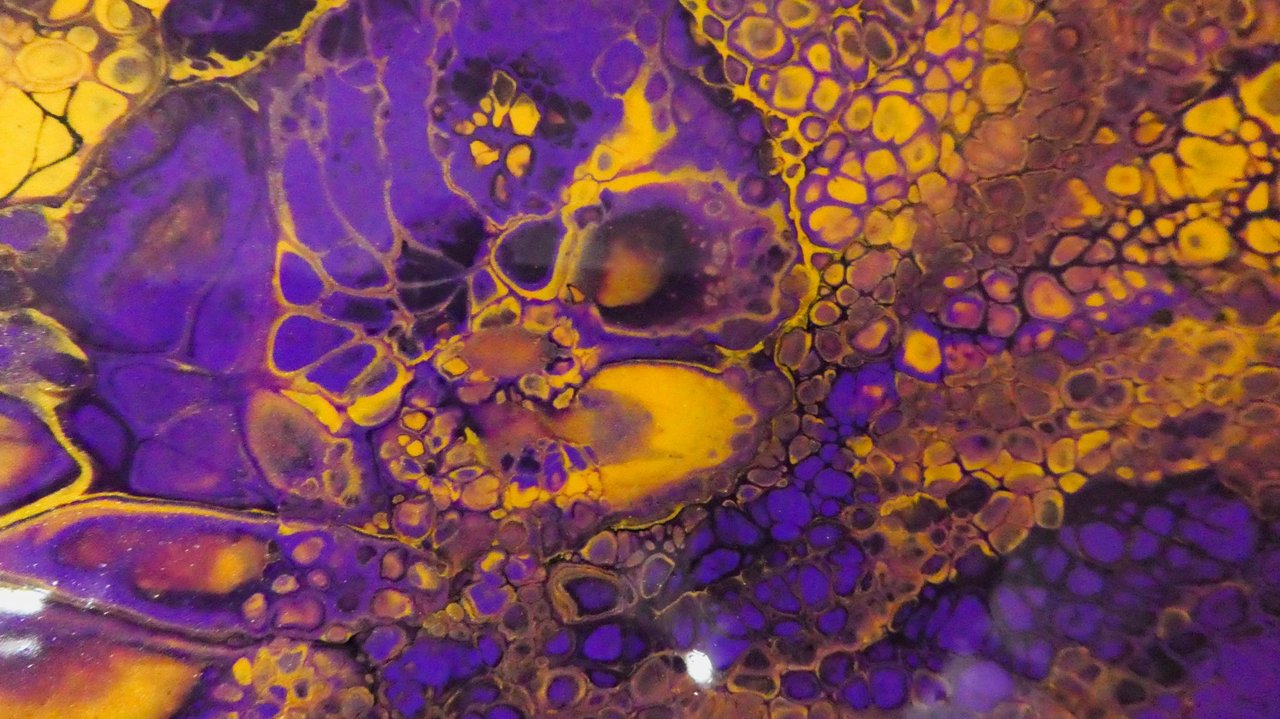 Thanks for reading, and don't forget to upvote and resteem if you liked my musings. Catch you next time!