Bad girls and good vibes. This is some fan art I did awhile back, I've updated it a little bit recently though.
I chose to to illustrate harlequin and poison ivy, not just because they're DC Comic royalty but, because of the unique friendship they've developed. It's hard to find a relationship as complex and special as theirs is but, they make it work.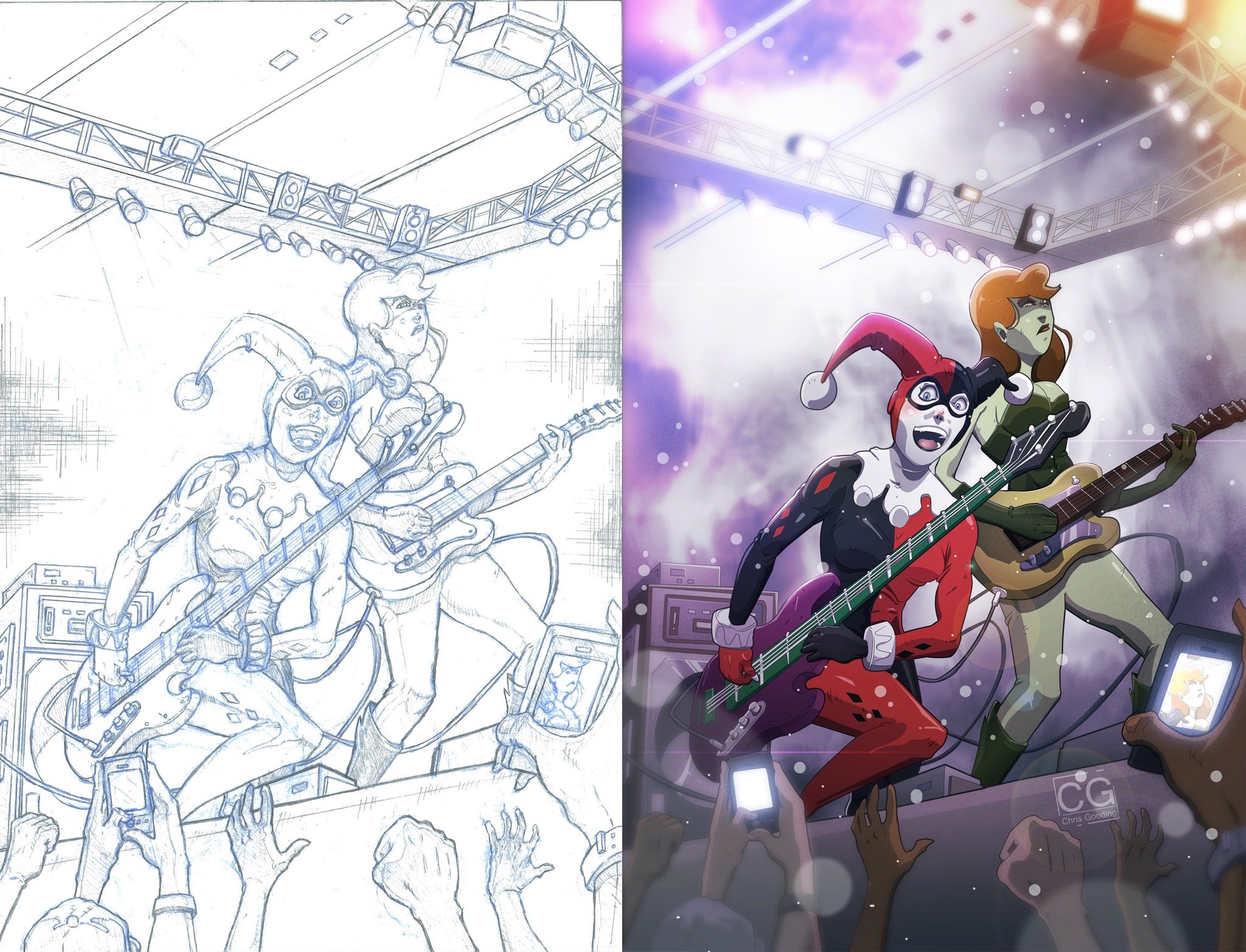 My process stays pretty pretty consistent from piece to piece.
I start off by simply penciling the best i can. i start with a rough sketch in blue color pencil then i lightly erase it and pencil over the residual blue to get the cleanest sketch possible.
The sketch took about 4 days and it was done on 11x17 bristol board art paper
(standard for comic book portfolio's)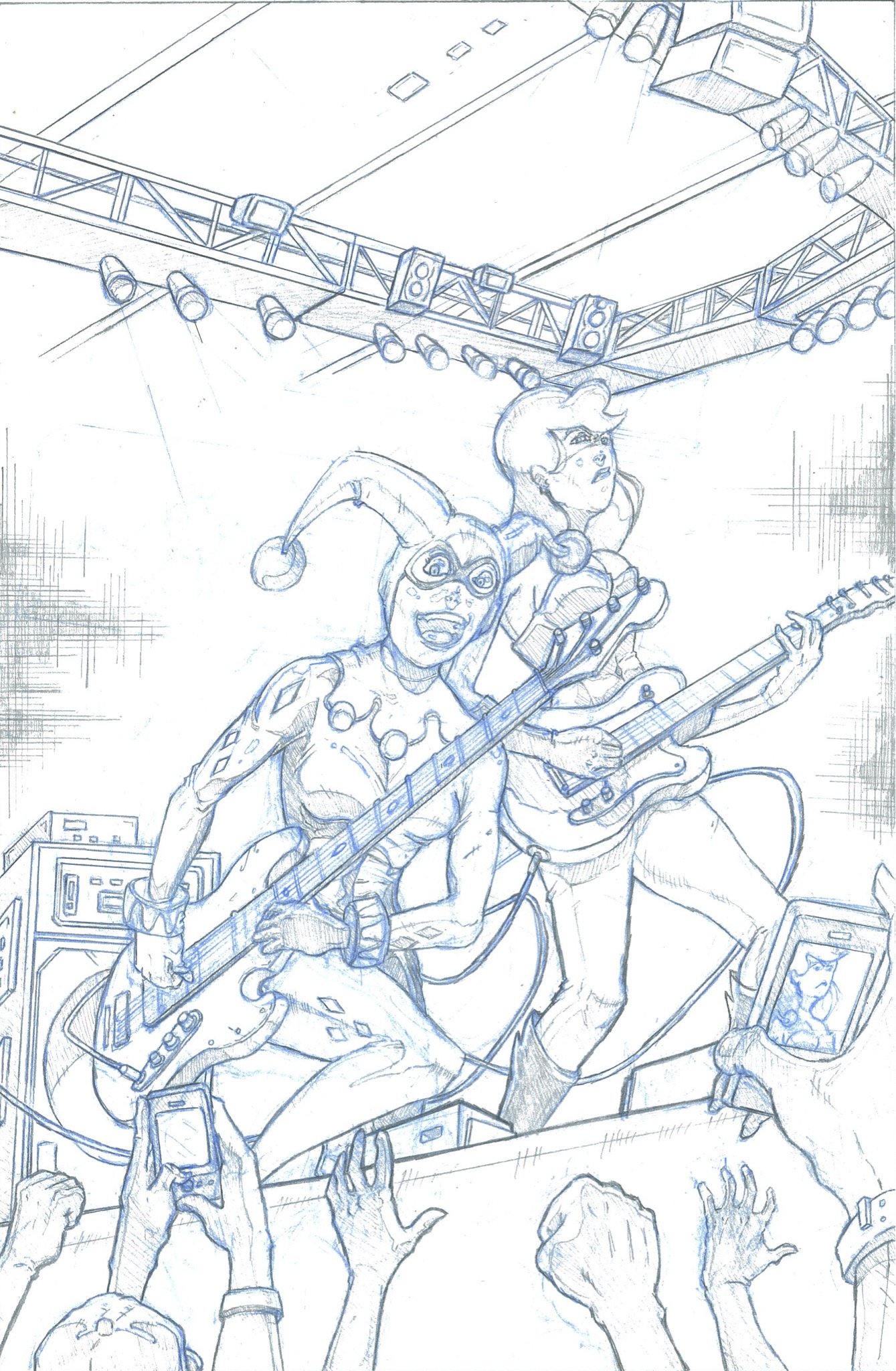 After the sketch is finished I take it to Staples to have it scanned on a big flat-bed scanner.
i have them make a high-res pdf file for me (300 dpi). I take that file home and work on it in Photoshop.
The rendering consist of a 18-20 layer process that takes about 10-14 hour
After that I took it into Werble for a few finishing touches.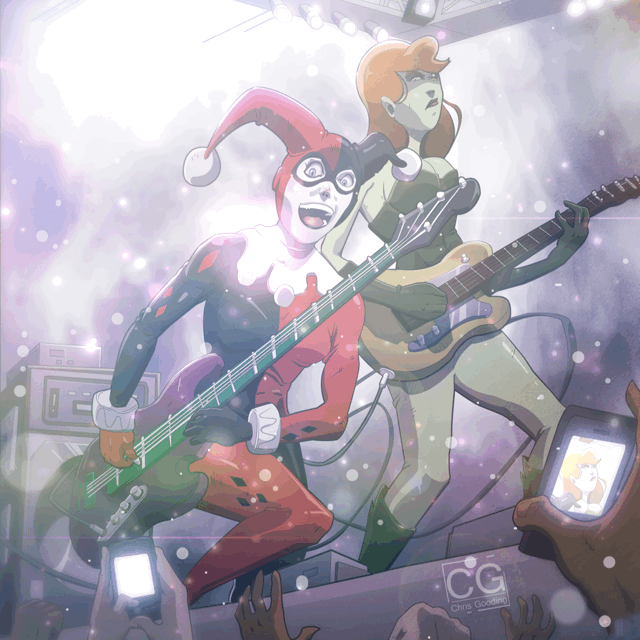 That's pretty much it.
if you like the post please upv0te, rest3em and foll0w me for more content like this.
I really appreciate the support
Till next time ✌️