"A chef is a mixture maybe of artistry and craft. You have to learn the craft really to get there." - Wolfgang Puck. I drew this splash page for my indie comic "mudbrush" my mother taught me when I was young that when you cook something each ingredient should taste good all by itself. That philosophy is reflected in this piece.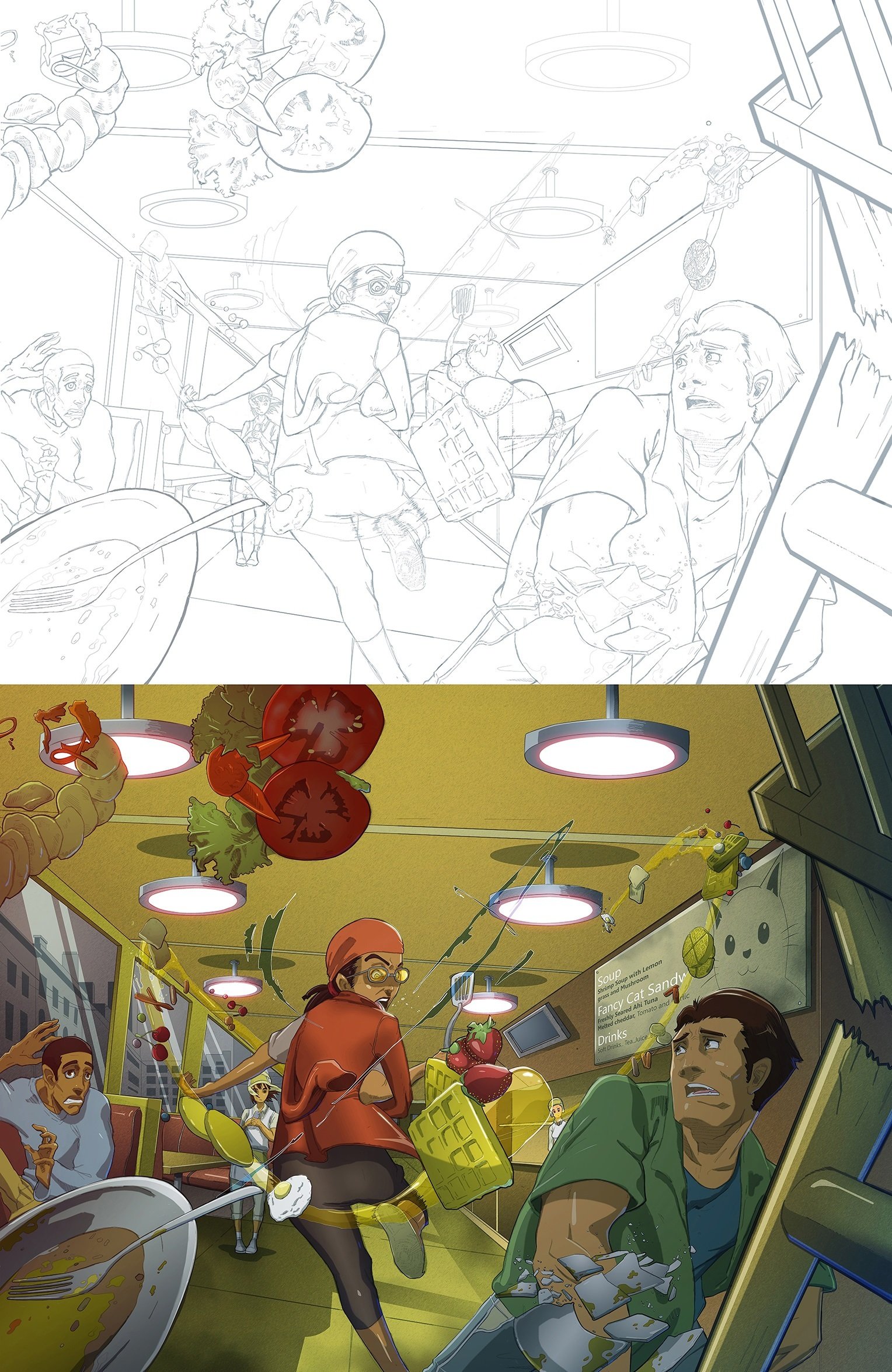 I used a combination of Sketch book pro and Photoshop to produce these.
I start by sketching it out with sketch book pro on my iPad then export it over to Photoshop to do all the high level rendering colours, lighting, texture, ect.
it took a little more than a 4 days to finish.
U can read a little bit of the comic here
https://steemit.com/art/@chriscomics/mud-brush-comic-book-part-1
That it for this post.
till next time✌️