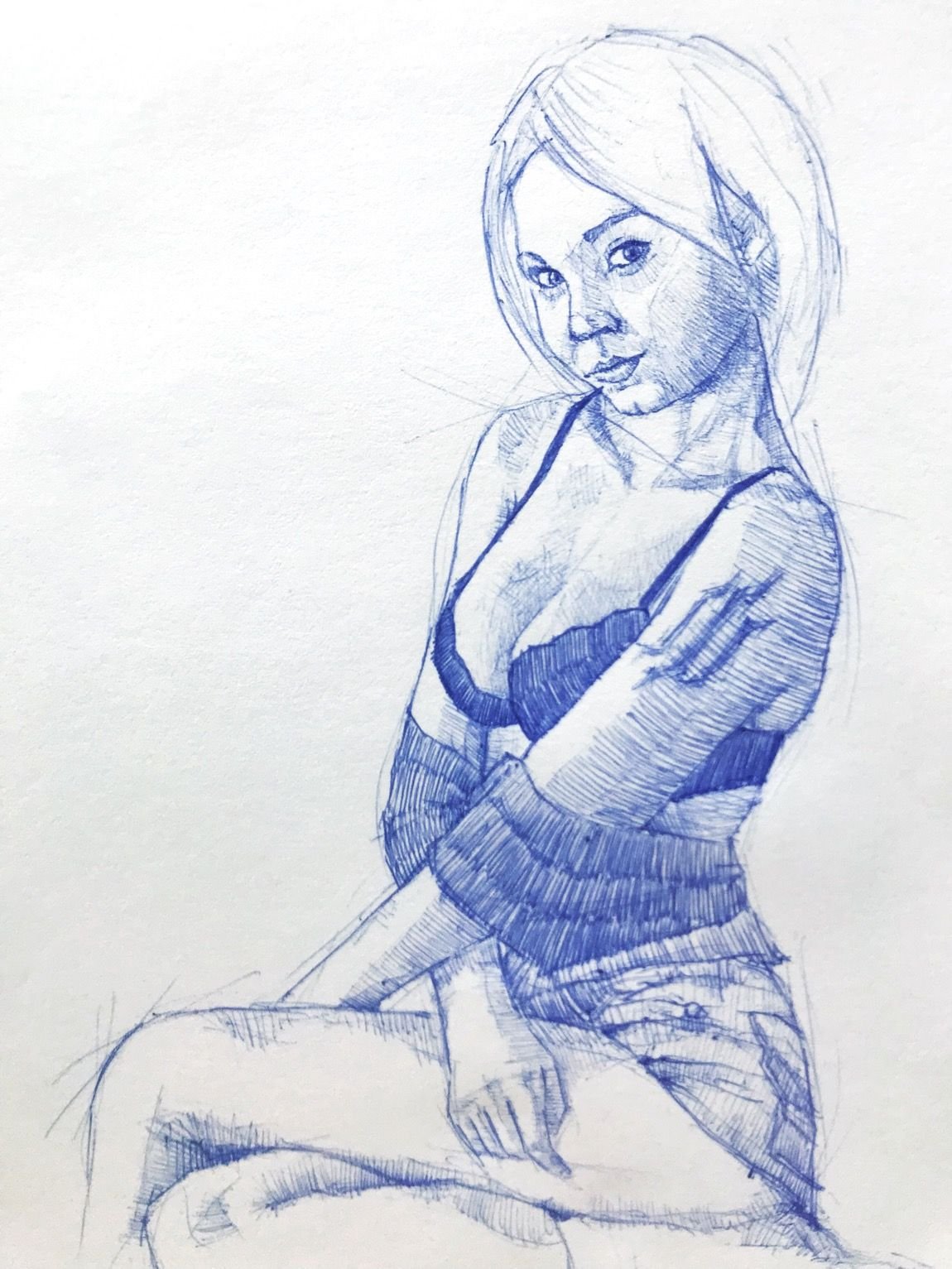 Daily Drawing Challenge is back again! I had some difficulties and could not hold the challenge for some time. Frankly speaking, this idea came to my mind spontaneously. I was just practicing and when I was about to post it, I made up my mind to post it as a part of the challenge. So I cheated a bit, but who cares:)
Theme
The girl in my picture seems like flirting. So this will be the theme of this round. I suggest you to draw a flirting person. Use any medium. It can be either digital or traditional.
The winner takes it all
I am giving away half of the payout for this post no matter how much this post earns to only one person whose work I choose.
I will upvote all submitted posts and resteem some of them.
Rules:
– the picture is drawn by you and you are publishing it for the first time specially for this challenge;
– provide some process pictures / photo of yourself with your artwork (evidence that this artwork is made by you);
– use the tag "cookiedrawing" (not necessarily first);
– upvote&resteem this post;
– post your entry in the comment section to this post (I will not take into consideration entries that are not posted in the comment section);
– entries are accepted till 3 p.m. UTC (11 a.m. EST), May 20.
Read the rules carefully! You need to follow all of them to participate.
Ready? Set. Go!