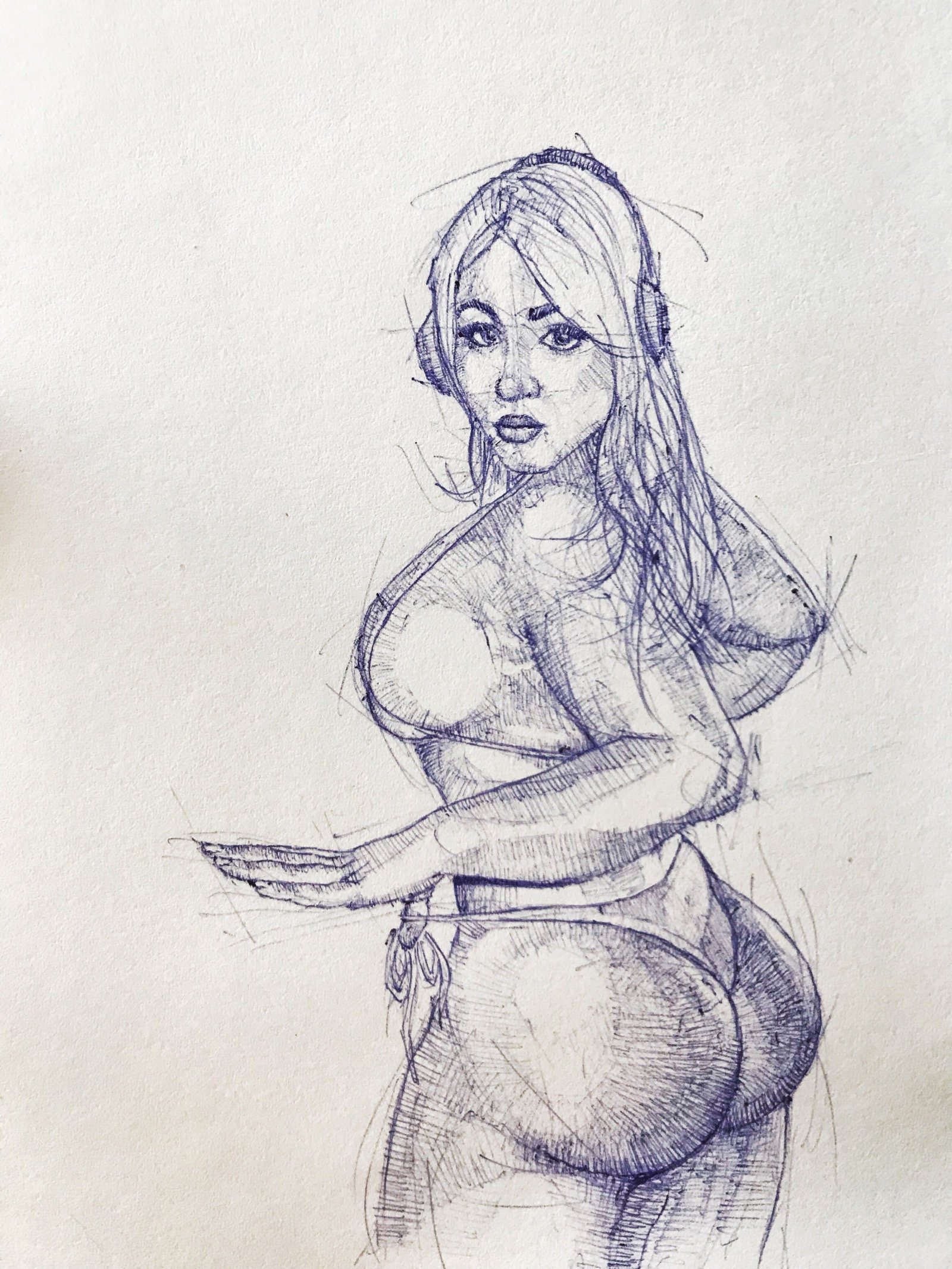 Hey hey hey Steemit!
It's me, @cookiespooky on air. And this is my new morning coffee sketch that I made today obviously during my morning coffee time. I really enjoy this way of spending time before going to work. I like this time when the sun has just appeared and is shining through the open window. The smell of strong coffee is mixed with the cigarette smoke and fresh morning air and it feels calm and inspiring at the same time.
Recently, I followed Sofia Sivan on instagram, she is a cosplayer and just a good-looking girl, so this time I decided to start my day with her. It was pretty hard to be accurate with the face due to the small size of the drawing, but the body is for sure hers:)
Have a productive and creative day, Steemit!