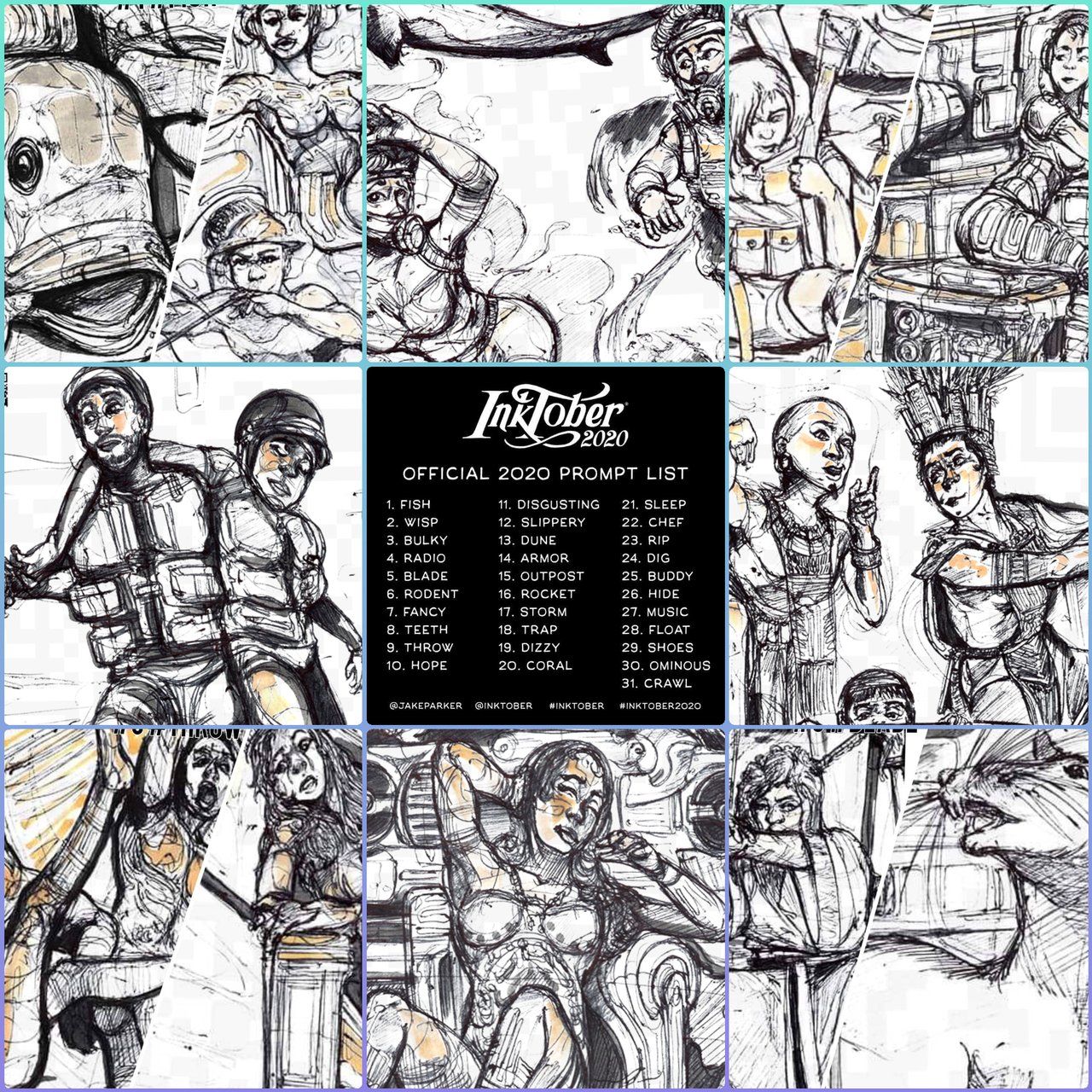 Vote for your favorites, click on the banner below:

or visit my website www.artistcraigahamilton.com for more info!
VOTING ENDS DECEMBER 31ST!!!
...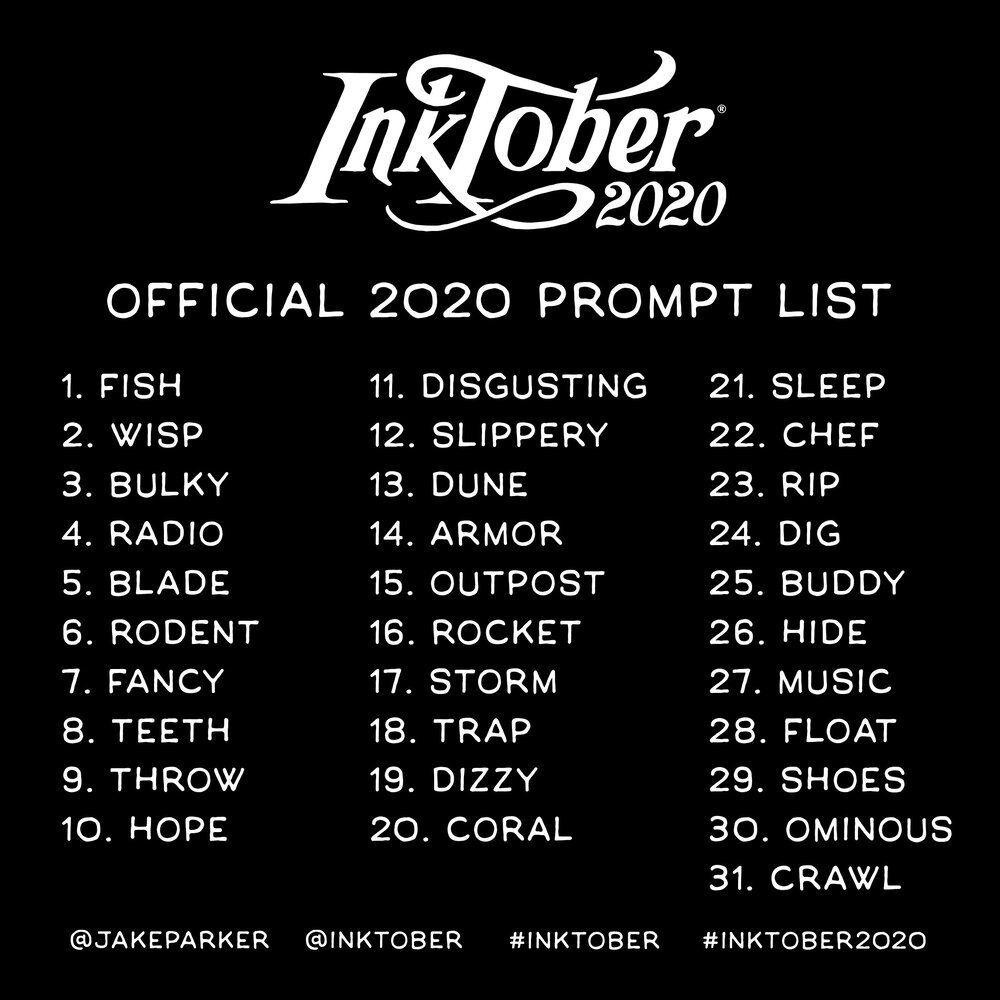 The following content is a collection of my sketches that I created of each day's prompt. You may print or share these images with your networks, however it is watermarked to protect the integrity of the design and the public licensed use of this art.
.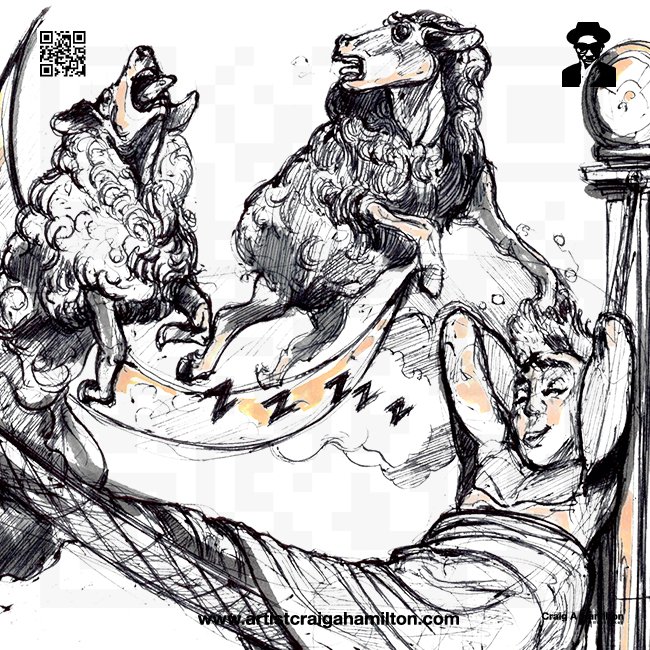 .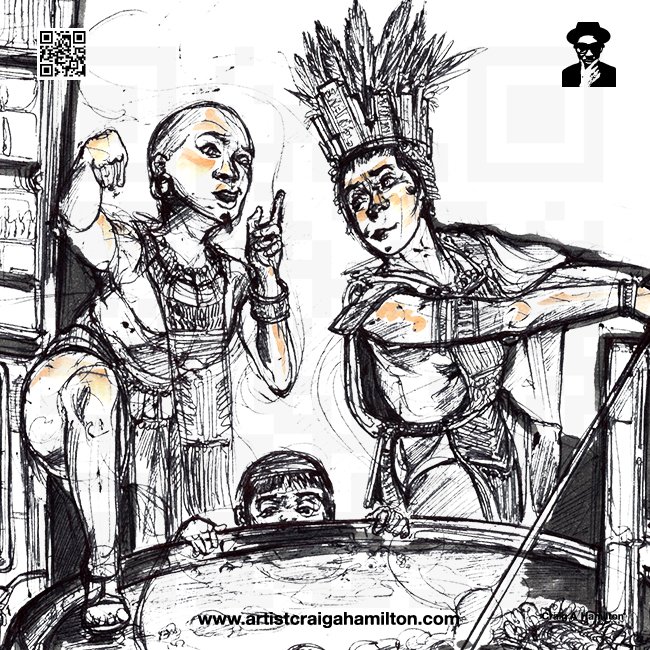 .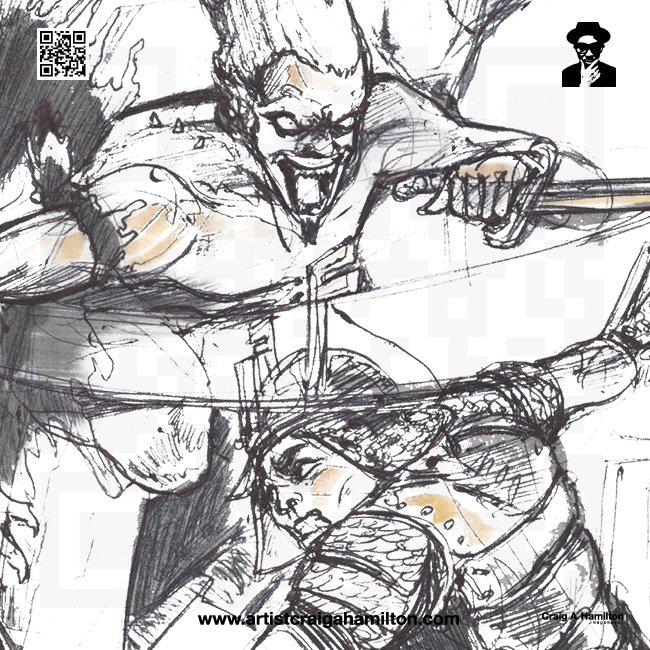 .

All #Inktober2020 and subsequent #Inktober content will go on to global publication, as well an e-book combo pack, with additional media content included, a Collector's Edition bound paperback book, and for the Final Art derived, signature custom products! These offerings and more soon sold worldwide, release dates TBA. All my Patreon subscribers will unlock even more digital content, including video footage, B&W coloring sheets, and other limited edition prints made available to higher tiers. Subscribe NOW to unlock, for as little as $1!

.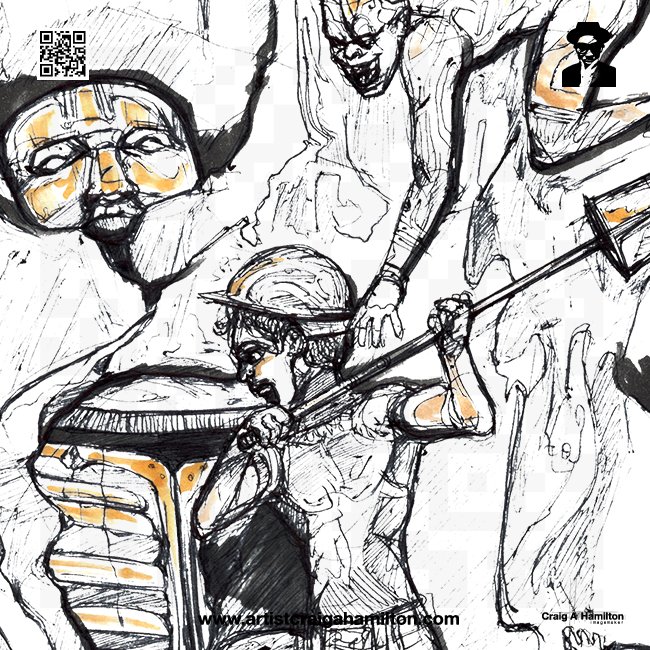 .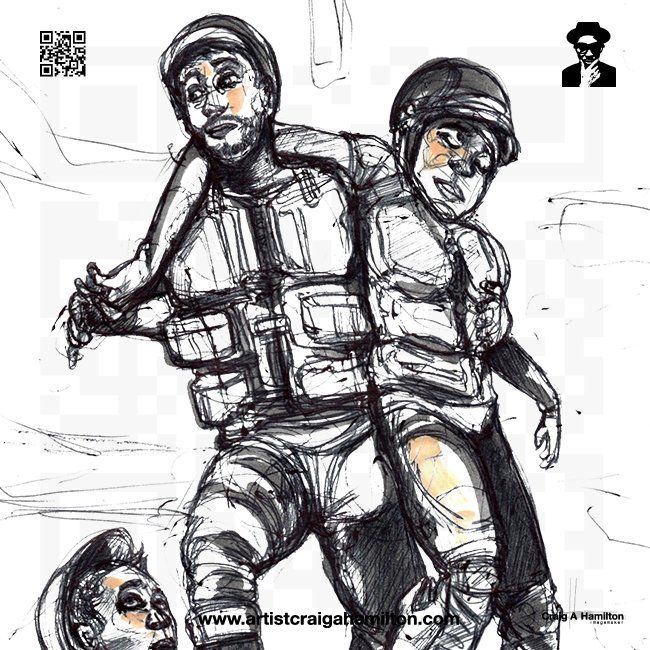 .
Show your support the artwork even more whenever you hit the LIKE button, SHARE your favorite posts with your social network, or SUBSCRIBE with your monthly pledges!
.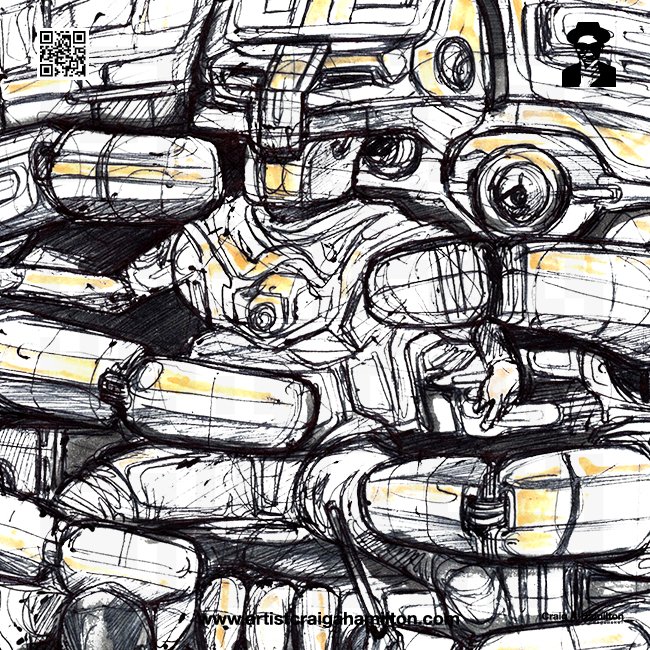 .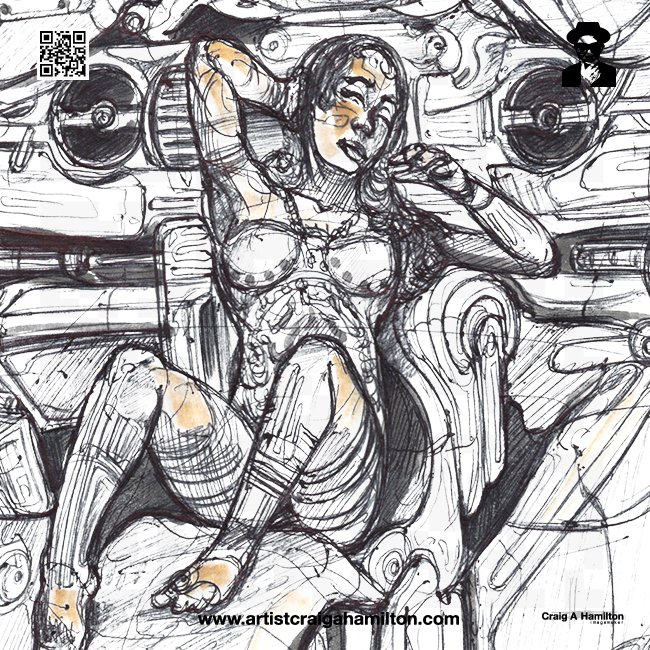 .
Higher resolution images, behind-the-scenes development content, and my exclusive E-Zine recap highlights from my latest projects, the following later become available for direct download for Patreon access-only contributing supporters:
hi-res JPEGs
#bts content
PSD coloring pages
My loyal subscribers earn monthly rewards to build their own collections of my original artworks, to either resell or trade. Tiers I-V, patrons earn limited-edition giclee canvas prints of newly released material, signature merchandise, even handcrafted originals (ink on paper) at the highest tiers. As for my fellow Patreon creators, I'll match your pledge $1/<1% of your tier subscription. There's 100s of custom-printed products are created from just ONE original image and each is made-to-order by vendor partnerships that make it possible for EVERYONE to own creativity. All subscribers enjoy exclusive content streamed to your feed and reoccurring members receive artwork in the mail every month. It is the most direct way to cultivate creativity on the web, and in your home!



(See Rewards here: http://www.patreon.com/artistcraigahamilton)
.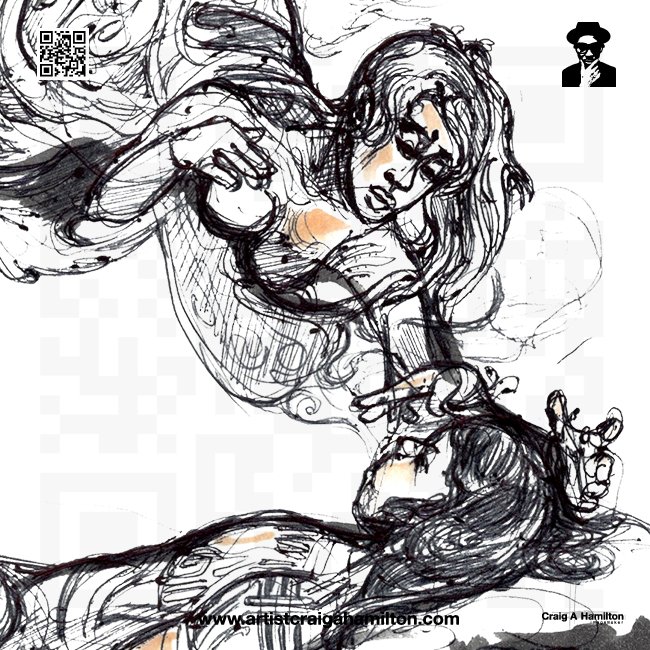 .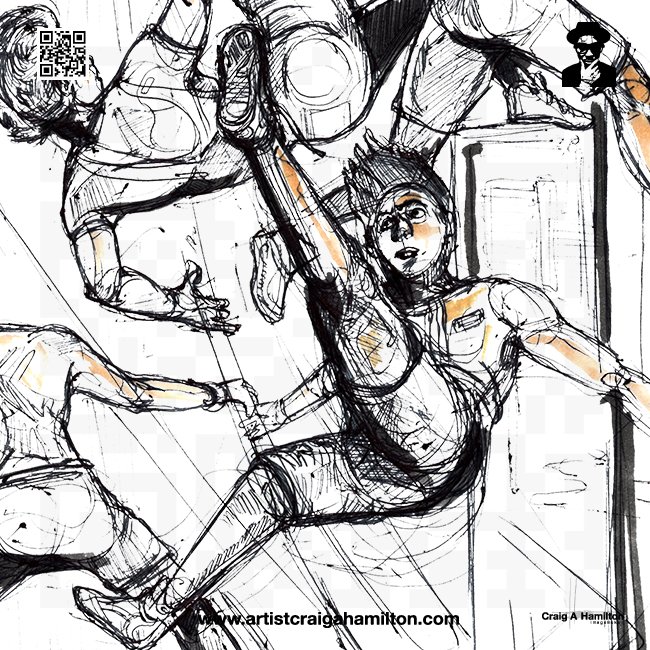 .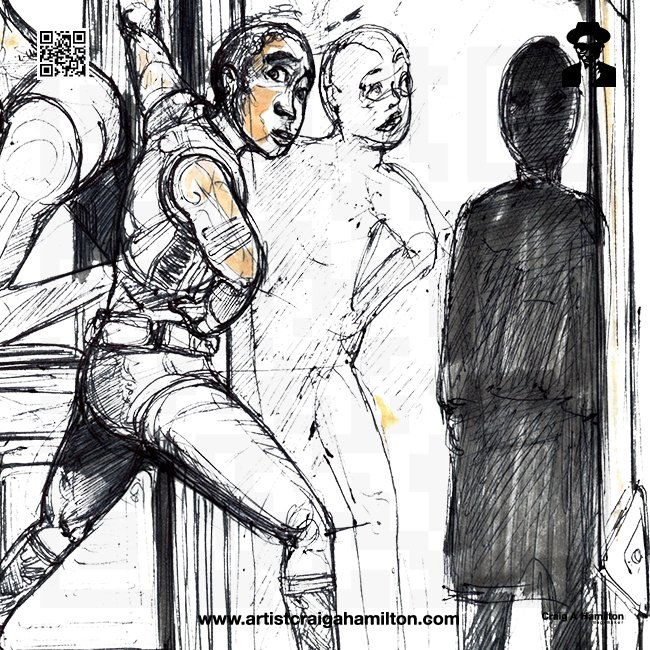 .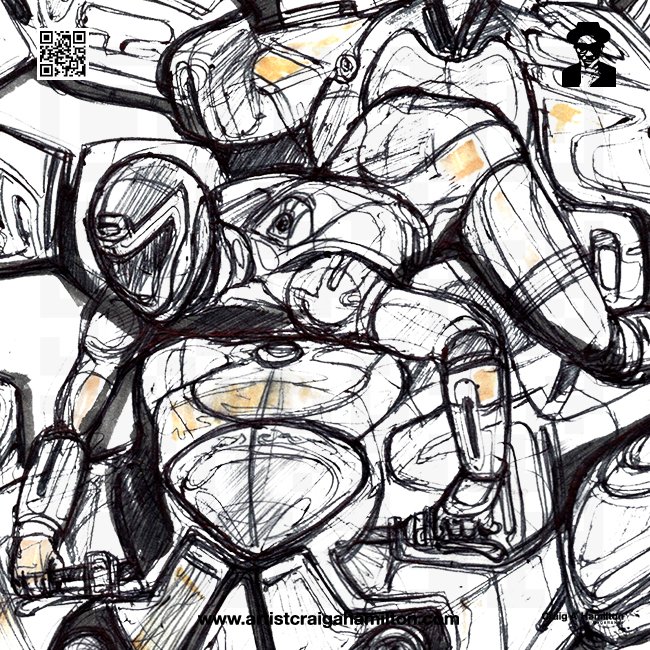 ...
If you don't follow the artist page by now, go ahead and LIKE the Facebook Page to subscribe to the public feed, get post notifications on Instagram, or simply link below to my website for more information.
Visit www.artistcraigahamilton.com for complete details. 🙂
Thank you for your continued support!
.
.
.
.
C.H
​​​​​​​
www.artistcraigahamilton.com
SOCIAL
LABEL

Permissions beyond the scope of this license is available online, www.artistcraigahamilton.com.

Vote @originalworks | @originalworks2 for witness and support original creators on Steemit!
---
New to Steemit? Follow some of the absolute BEST services on all of Steemit:
Make more MONEY while online, use these links:
Connect SmartSteem: Receive 0.5% profit for selling your upvotes on Steemit.
Join SurveyClub: Earn $$$ money and prizes for completing online surveys.
Try Toluna: Make $$$ money offering your opinion taking online polls.


#art #artist #design #imagemaker #illustration #graphics #print #product #publication