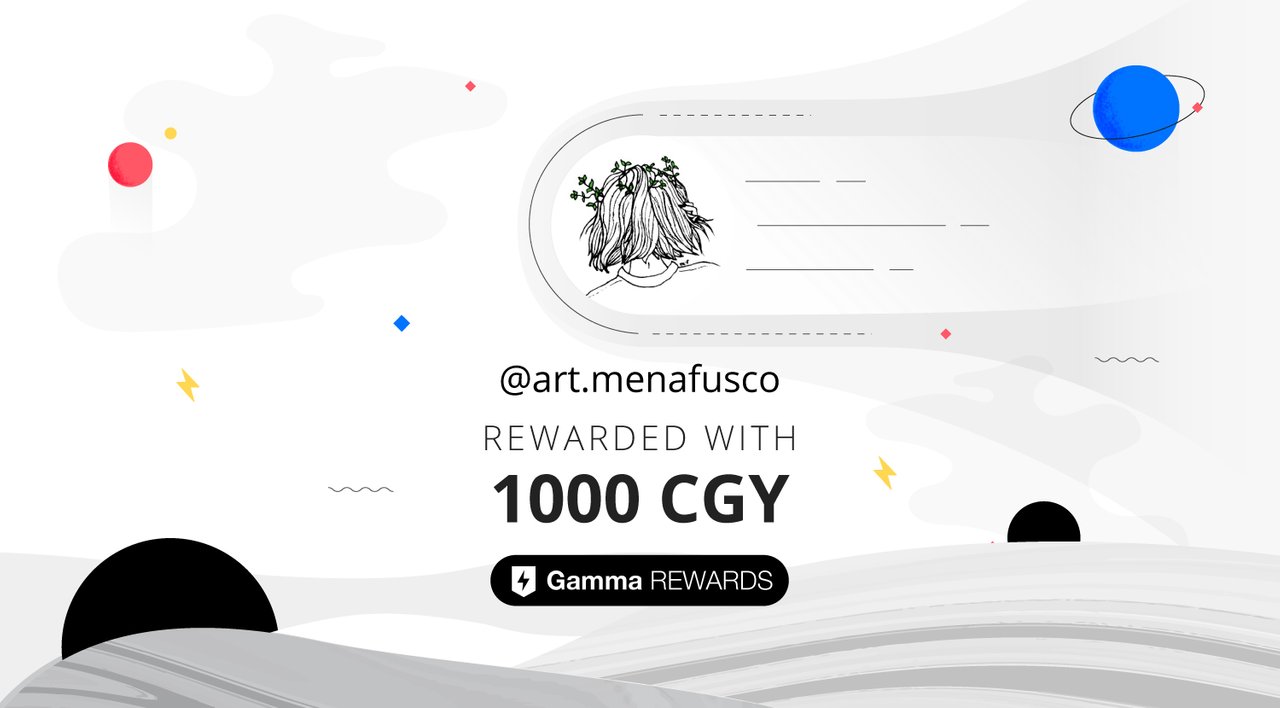 M´F is a graphic designer and illustrator who shares beautiful digital and watercolor artworks on Creary with a very personal style.
This reward is in recognition of the commitment to the network and quality of her portfolio.
We are happy that 1000 CGY are delegated to M´F so her projects will gain more visibility on Creary and her energy will increase. This way her influence as curator in the network will be greater.
Visit art.menafusco's profile: https://creary.net/@art.menafusco
Official announcement: https://creary.net/gamma/@gamma/art-menafusco-gamma-reward