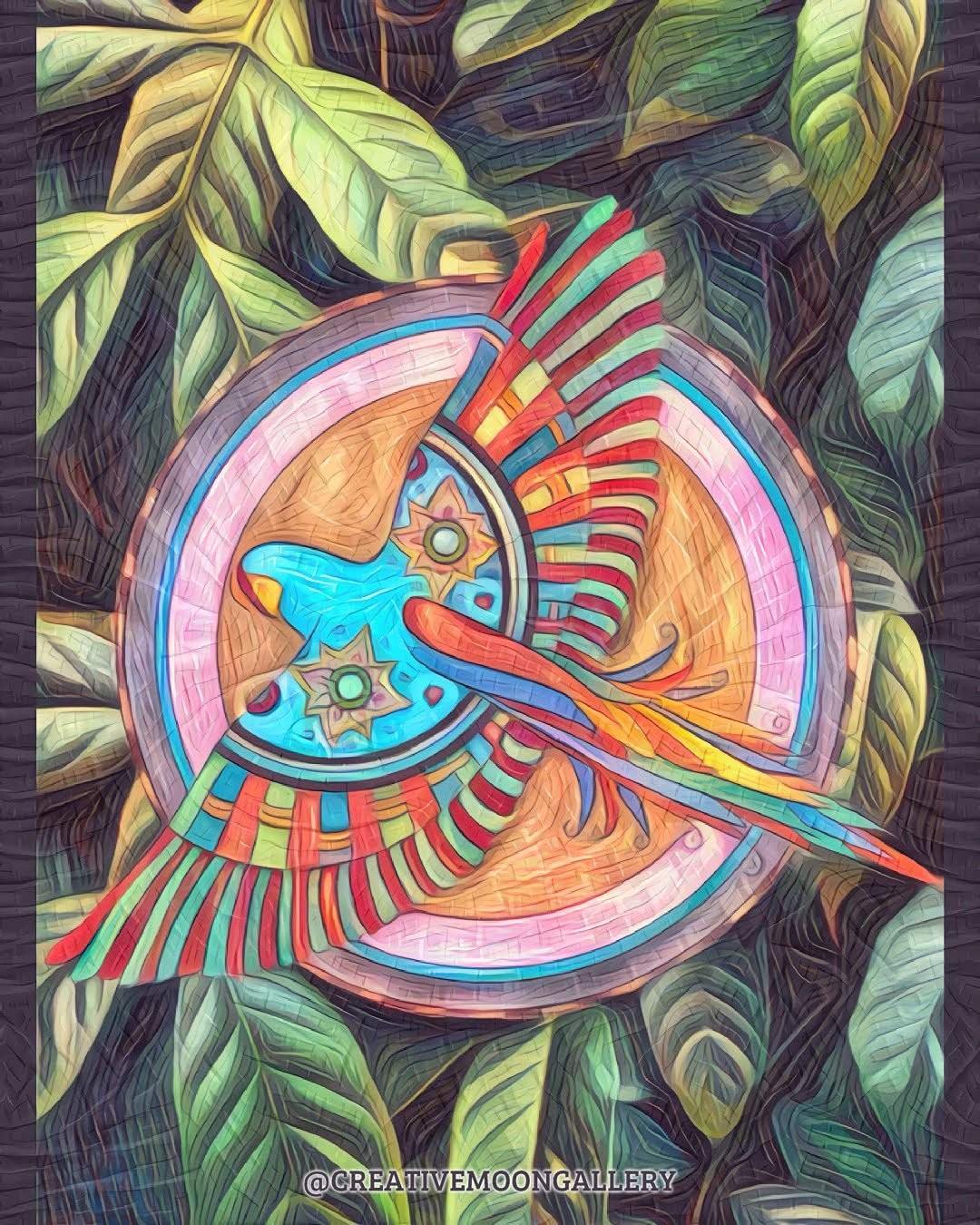 This one brings to mind...a royal parrot on an airborne journey across the dense jungle. His arrival in the village of a neighboring tribe will signal the start of something significant coming from the king. Can you imagine...the calming sounds of the rainforest as this decorated bird all but dances through the raindrops?
This ongoing mixed media style collection features quick to come together daily artwork from dreamy afternoons with my head in the clouds. Each one is blended from both digital and hand colored elements and many of these graphics are based on my own entirely original designs. Layers have been thoughtfully rendered and combined purely for distraction into montage menageries using various programs. I have not detailed the process because the passion is not in showing you how it was created...but in coming up with something eye catching to brighten up your feed each day! Some of the pieces in this series have elements that actually began as coloring pages and full credit for the initial line art belongs to these artists. Sharing the remixed and colored end result exclusively for your entertainment is allowed under fair use and transformative rules.
You can support my daily work with a direct donation. This will give me the freedom to spend more time making creative content!
paypal.me/creativemoon
#mixedmedia #artwork #digital #creative #dailydigital #dreamgen #abstract #color #fantasy #texture #contemporary #psychedelic #art #montage #surreal #artist #artzone #creativecoin #original #afternoonart
Posted using Partiko Android