Today's #SPedition is about Robert Lewandowski!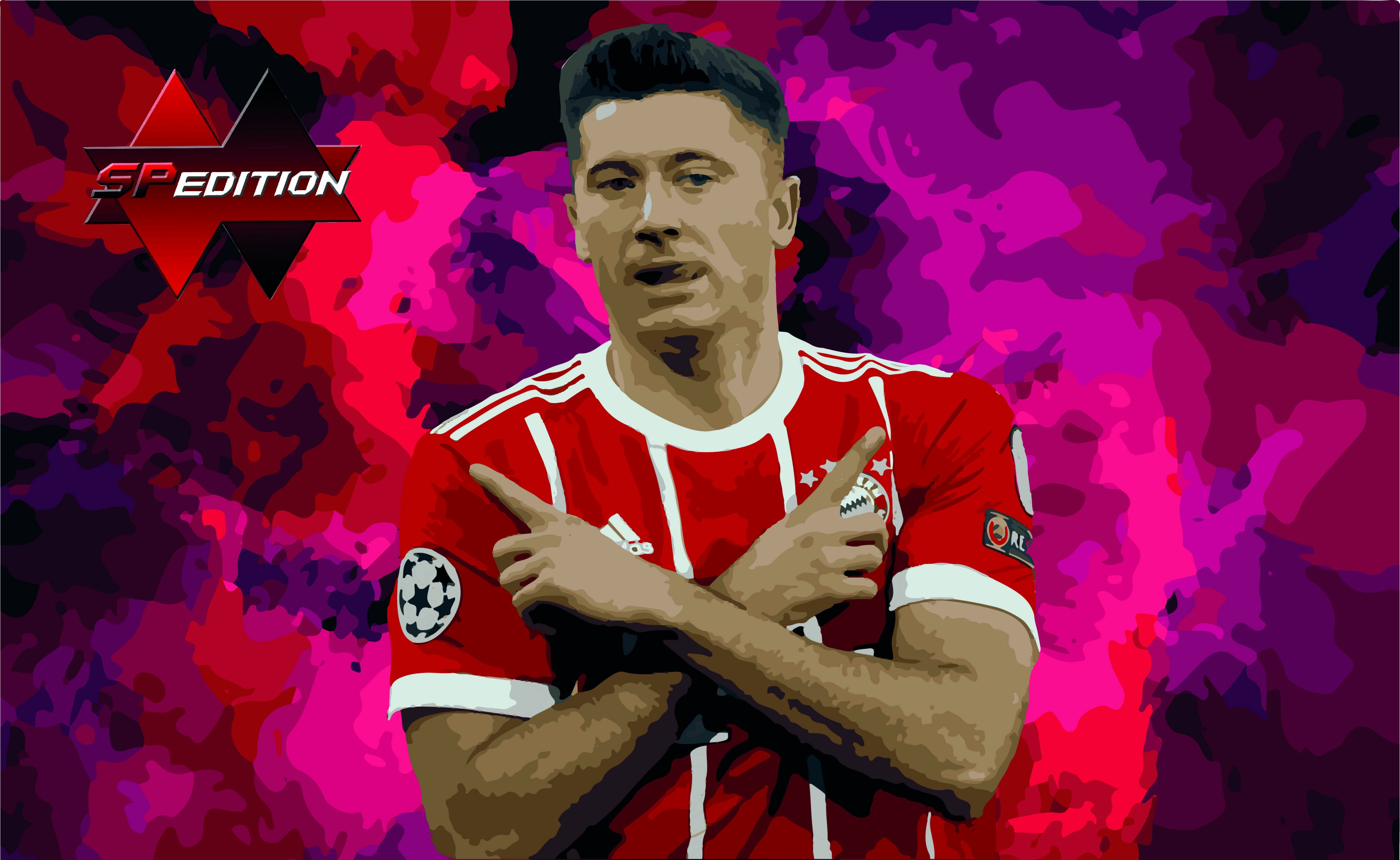 The young Pole started his career playing in the first division of his country in 2008 with the Lech Poznań and in his first season he was the second top scorer in the league, but already in his second season he managed to be the scorer of the season with 18 goals and also wins the Ekstraklasa with his team, due to his good performances he started to rumble that Lewandowski would go to a better league, then, his signing was confirmed for Borussia Dortmund. In 2010 he makes his debut, in that season the club wins the Bundesliga, but lewandowski did not have much importance, at that time he was the substitute of the player Lucas Barrios.
  However in the next season he would take advantage of the injury of Lucas to have more prominence in the club scoring 22 goals in the Bundesliga and 7 in the Pokal, Dortmund wins his first double that season. In other outstanding performances of the player we have that he became the first player to score four goals in a UEFA Champions League semi-final against Real Madrid at Signal Iduna Park. In 2014 he signed for Bayern Munich where he has managed to establish himself as one of the best strikers of the moment and has won Bundesliga titles (4) Pokal (1) and DFL-Supercup (3
Now let's go with the #Clues so you can guess who the next player will be:
He's a central Back
He's Uruguayan
He played in Villarreal
Thanks for reading! :)

El #SPedition de hoy es de Robert Lewandowski!
El joven polaco inicio su carrera en el empezó a jugar en la primera división de su país en 2008 con el Lech Poznań y en su primera temporada fue el segundo máximo goleador de la liga, pero ya en su segunda temporada consiguió ser el goleador de la temporada con 18 goles y además gana la Ekstraklasa con su equipo, debido a sus buenas actuaciones de empezó a rumorear que Lewandowski saldría a una mejor liga, después se confirmó su fichaje por el Borussia Dortmund. En 2010 hace su debut, en esa temporada el club gana la Bundesliga, pero lewandoski no tuvo tanta importancia en ese tiempo era el suplente del jugador Lucas Barrios.
 Sin embargo para la siguiente temporada aprovecharía la lesión de barrios para tener más protagonismo en el club anotando 22 goles en la Bundesliga y 7 en la Pokal, el Dortmund gana su primer doblete esa temporada. En otras actuaciones destacadas del jugador tenemos que se convirtió en el primer jugador que marca cuatro goles en una semifinal de la UEFA Champions League contra el Real Madrid en el Signal Iduna Park. En 2014 Firma por el Bayern Munich donde ha logrado consagrarse como uno de los mejores delanteros de la actualidad y ganado títulos de Bundesliga (4) Pokal (1) y DFL-Supercup (3)
Ahora vamos con las #Pistas para que puedan adivinar el siguiente jugador:
Es defensa Central
Uruguayo
Jugò en el Villarreal
Gracias Por Leer! :)