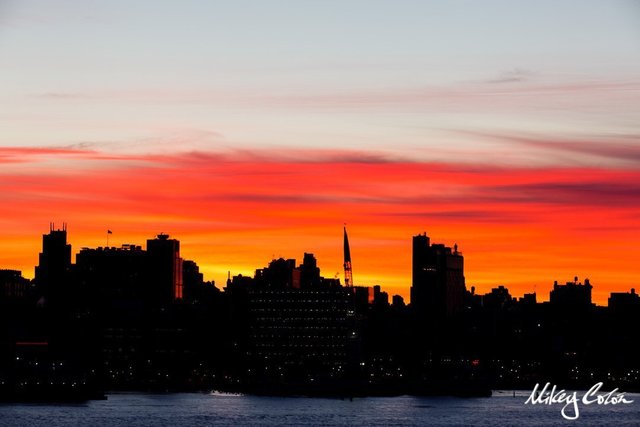 Highlighted photo of the day
Image property of @mikeycolon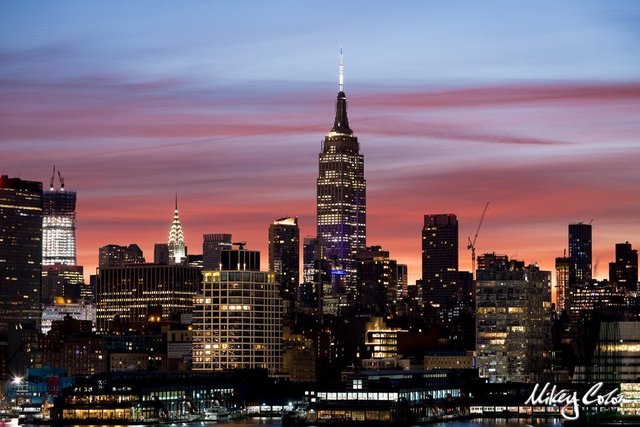 Image property of @mikeycolon
Can you imagine an app that predicts epic sunrises or sunsets with an accuracy worth a shot? Sounds like an amazing idea, right? Well, it does exist! And the name couldn't be more suitable. @mikeycolon made a brilliant review of the app, Skyfire, including some of the outstanding results of following the fiery sky predictions. After finding an incredible spot in Hoboken, NJ, Mikey waited for the ideal moment to go chase the most photogenic lights and clouds. Surely, to disregard the coldness of early morning was totally worth it. The awesome photos speak for themselves!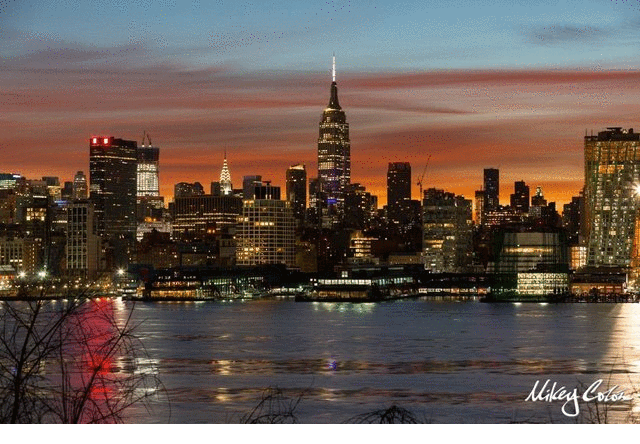 Images property of @mikeycolon
I wish the sun would have risen right behind the Empire State building as it would have been even more epic. But sometimes you have no choice but to work with what mother nature gives you. (…) As for my final say on the Skyfire app - truth be told it isn't always 100% accurate but at least chances are good that it won't be a complete waste of time making the effort to head out and shoot. — @mikeycolon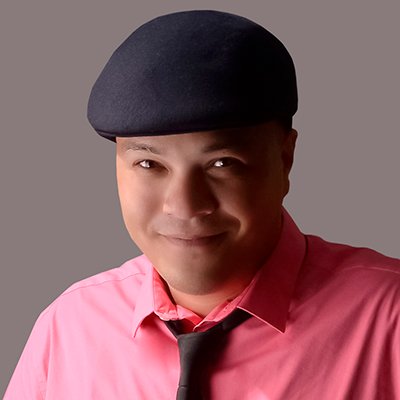 Image property of @mikeycolon
Mikey Colon describes himself as a full-time photographer and videographer that's available in NYC, NJ, Boston and worldwide. He encourages the readers to follow his blog for the stories behind his images. What does it mean to be a "professional photographer" for Mikey? Let's see what he has said about it:
To me it's being able to get consistent results in any circumstance – regardless of the lighting situation (or lack thereof). Whether it's a dark cavernous room, an overcast or sunny day – it's all about having the expertise and the right gear to get the perfect exposure.
Taking a photograph is only the beginning – being able to masterfully retouch images is the other half of the process. Every image needs to be processed in order to create the best possible image. Even in the analog days of film, master photographers would spend hours making adjustments in the darkroom.
Most importantly when working with people – being a professional also means being able to make people feel comfortable in front of a camera. Everyone has beauty in them and it's our duty to bring the best out of people in order to make them feel and look amazing. — @mikeycolon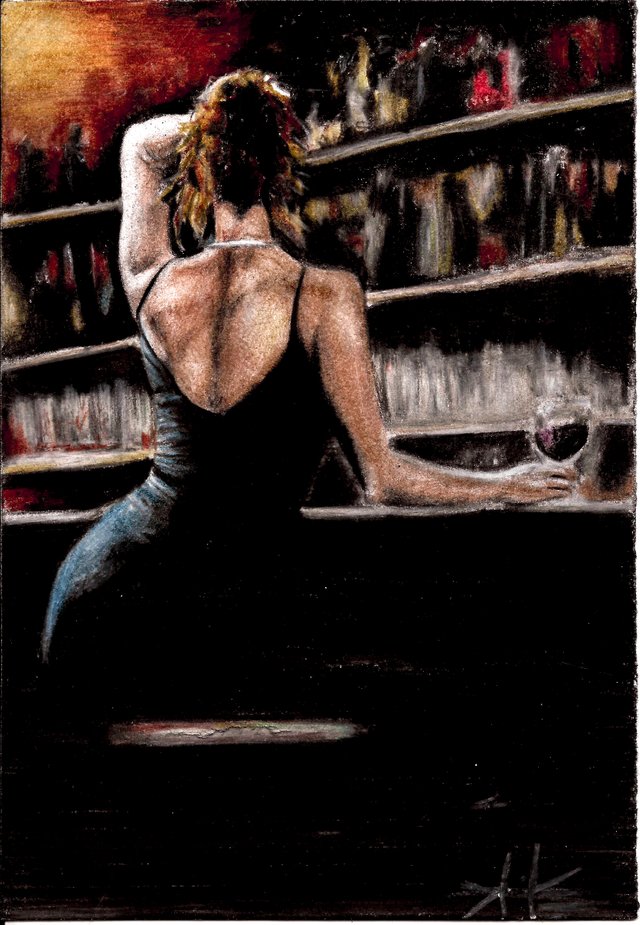 Image property of @connor-russo
@connor-russo's artwork is one of those capable of evoking many different emotions and thoughts on the observers. Some would say that the woman's posture is seductive, some affirm that she's stressed about something. Common ground would be that the imagery is certainly powerful. The combination of lights and textures were intended for the author to remember what it feels like to work with oil paintings since it's something that he misses. Longing, as @connor-russo explained to me in personal communication, it's the expression of deep nostalgia. Why? Well, the act of painting was for a long time a strong element of the father-son bond for him. Therefore, this artwork funnels in a way the memories of the author painting alongside his father, and the desire to bring back those times.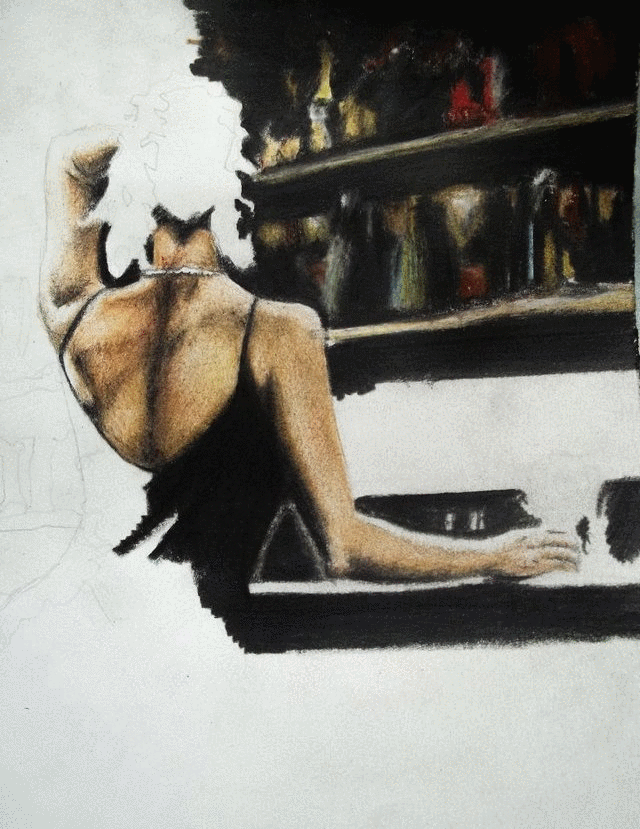 Images property of @connor-russo
The sketch in this work I did quite quickly using 3H pencils, almost always I work with colored pencils I prefer to wait at the time of painting to work with patience all the details, especially in the background where you can see some areas of transparencies that give the impression of being bottles and glass containers, appropriate to the ambience of the work that would logically be a bar, these details worked as if you were working with oil paintings, trying to mix some colors, contrast them with the black background, leaving some areas of brightness, using an impressionistic style.
The skin was a little more complicated, in addition to taking care of the tonality with respect to the illuminations, I had to carefully work the lights and the shadows without neglecting the texture, even though the area of the skin is not so extensive it took me about 3 hours to finish... — @connor-russo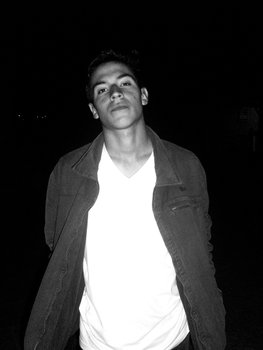 Image property of @connor-russo
@connor-russo, whose real name is Joel González, is a 19 years old Venezuelan artist, based in a picturesque town named Timotes. He has been close to art for as long as he can remember and learned to draw and paint from his father. Despite having some financial struggles and some periods of forced inactivity, he has slowly found in art his true passion, and devoted his days to painting, even participating in several art exhibitions.
In Joel's opinion, artists must give color to a sometimes monochrome reality, and that's their obligation to the world. I'd like to mention a quote that he included in his post: "Some painters transform the sun into a yellow spot, others transform a yellow spot into the sun" (Pablo Picasso).

I love it when artists from all over the world use the full potential Steemit has, being a place where they can premiere their most recent works. @chrisbray, a musician from Toronto, Canada, did exactly that. He is a newly arrived member of the platform, with content focused on music so far.
A few days ago, he and his band, The Downcast, shared with us their freshly aired music video, that, just like Chris said, sums up pretty well their craziness. I invite you to follow @chrisbray as he progresses on his blog, and also The Downcast, as they conquer their spot on the music industry.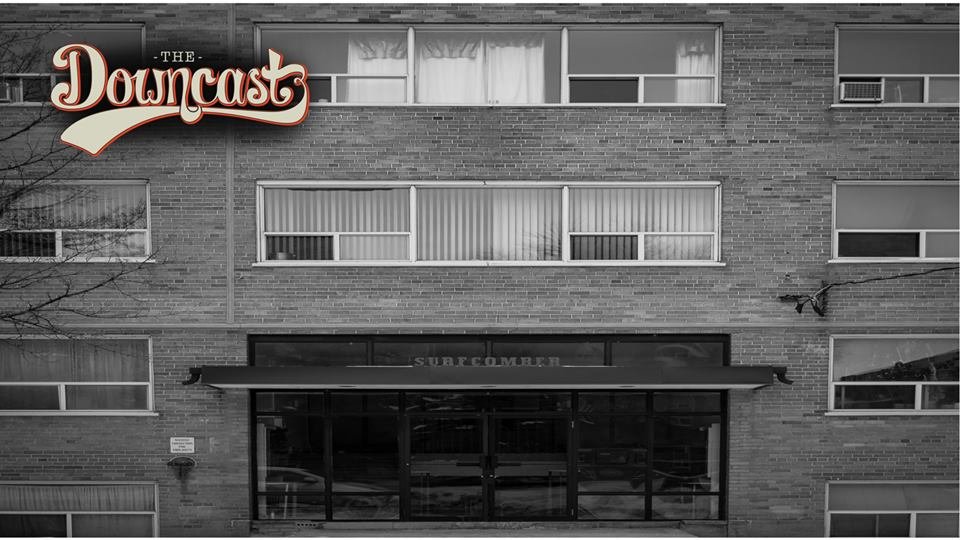 Image property of @chrisbray's band, The Downcast
'Deep End' is a song about defeat. It depicts the internal struggle of not achieving what you've always hoped for; comparing your past expectations to your present self. For such an emotional message we wanted to make sure the video went outside the box. This pushed us, and our friends from Roadhouse Productions, to create a storyline coupled with disorienting camera work and effects. We are very happy with how it turned out and think it captures the vibe of the song perfectly.
Deep End is featured on our debut album 'Trouble at the Surfcomber'. It was produced by Alan Day of Four Year Strong. Four Year Strong has been a band we've listened to since we were in high school so working with Alan was a dream come true for us. Alan allowed us to be creative while still providing direction and suggestion. He pushed us to be the best we could possibly be. The fact that he believed in our band has given us motivation to push forward. You can find our full EP here on Spotify or any other streaming services. — @chrisbray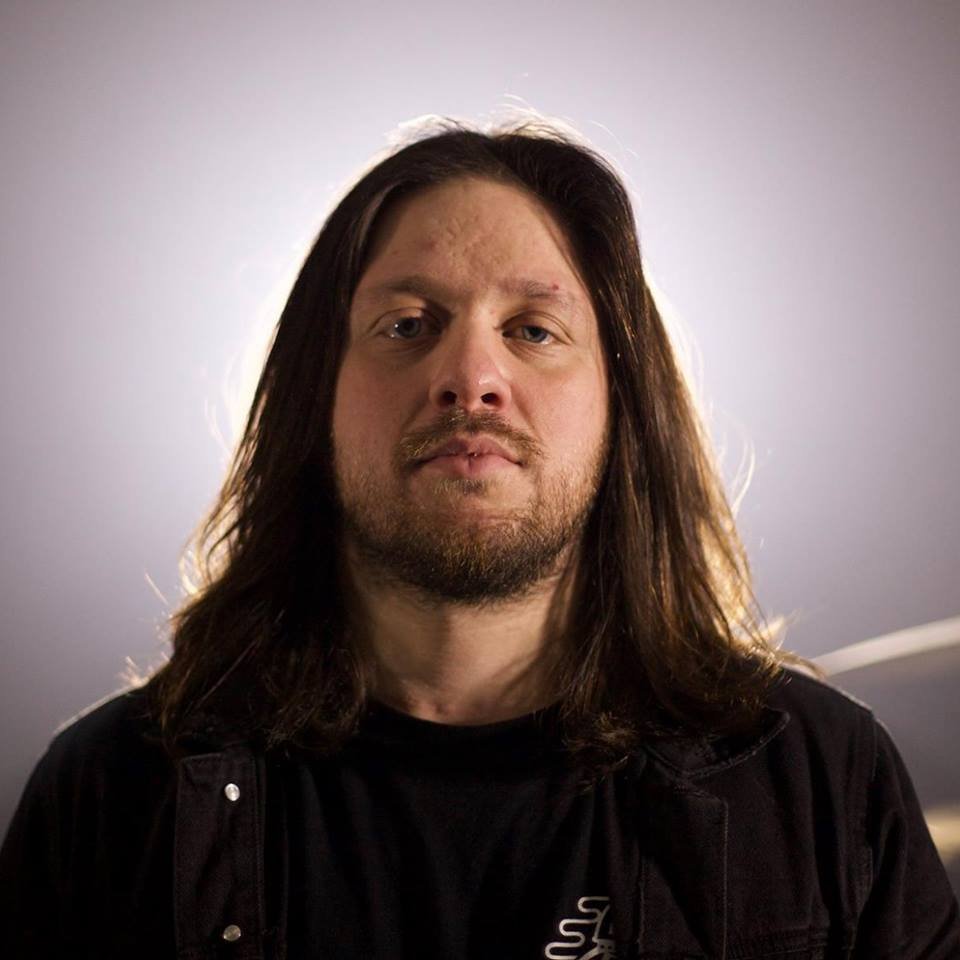 Image property of @chrisbray
I'm a Toronto based guitar player, teacher, and amateur audio engineer. Basically I love all things music! When I'm not out playing in various cover bands, or with my band 'The Downcast', I'm busy running my own teaching company called Six String Guitar Lessons. Which as I'm sure you probably guessed, is a company based around providing guitar lessons (in-home). On top of that, I've been consumed over the past couple years with learning about the production techniques behind modern heavy music. Everything from guitar tones to mixing etc. I won't rest until I have figured it all out!
Being new to Steemit, I hope to turn my page into a place where you can find a bunch of original music, mini guitar lessons, general tomfoolery, and follow me on my journey as I try to debunk the mysteries behind a great sounding modern production……And maybbeeee the odd pot stock discussion….yes I'm also aboard that train. — @chrisbray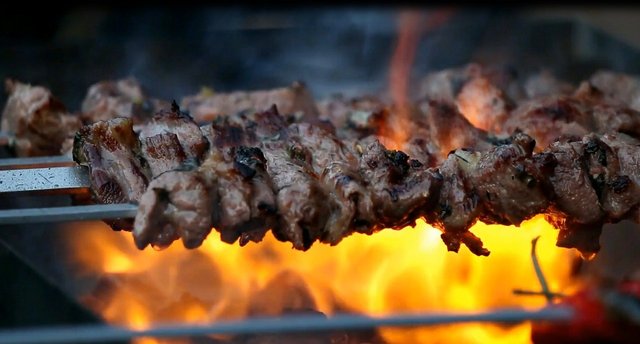 Image used by @ivanm7
The story @ivanm7 shared starts with a touch of normality seemingly intended to attract and distract the reader. There's a chef, owner of a nice restaurant on the rise, and everything seems to be going well. But, as you continue down the lines, a shocking fact is introduced: triggered by a catastrophic fire, the chef discovers his love for the smell of roasted human flesh. Having developed such an urge, he can't do more than to try and recreate the perfect recipe, one that will give his place the most deserved recognition. Several trials and errors later, he achieves the recreation of the scent. The formula of the meat dish goes undetected for years, during which many get addicted to the flavor.
The tale of this chef ends in havoc, as he observes from prison the unspeakable rampage his recipe caused among humans, desperately seeking to taste the roasted flesh one more time. @ivanm7 writes with a sense of realism that makes the story haunting, creepy and disturbing yet enjoyable. Definitely worth the read, and I'm always up for some good horror!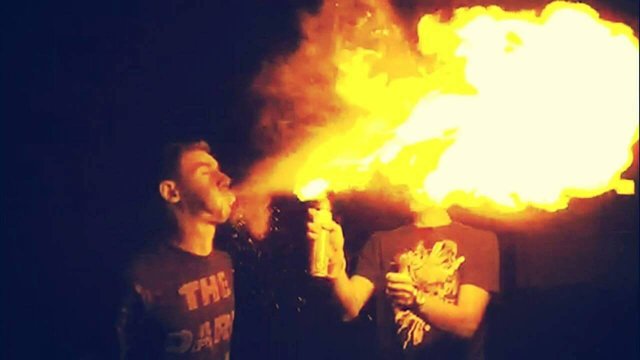 Image property of @ivanm7
Ivan Milanovic is a twenty-year-old student from Serbia, still fairly new to writing and looking for some directions on how to improve, as he states. When he's not in college or teaching English online, Ivan enjoys his many hobbies: listening to music or sports like tennis, football, martial arts, diving, skiing. He's also the proud owner of a bearded dragon named Spike.
I am currently living in Novi Sad, Serbia where I am attending applied computer sciences college at a university FTN. I got interested in writing not so long ago, but despite being new to it I think I am doing fairly well and getting better quickly. Although my college takes up a lot of time and I also teach English online, I still find some time to write a short story here and there. Did I forget to mention my awesome pet, Spike? Yep, that is my tiny dragon (in training). His hobbies include sleeping, eating and more sleeping... He likes to explore the flat occasionally though. Ohhh, I forgot, I'm also a dragon, but a more skilled one :) — @ivanm7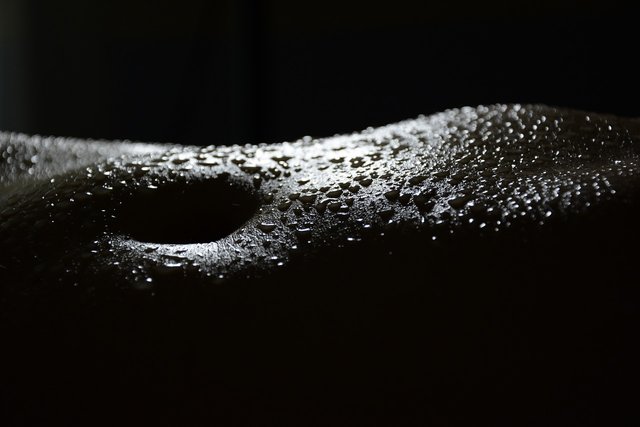 Image used by @shadowolfdg
Despite all the bad propaganda that can be found, sex is not the enemy. Sexual behavior is natural and intrinsic of our species, as it serves a reproduction purpose. But when sex is combined with obsession and compulsion, guilt and destructive conducts can take over and control our lives. @shadowolfdg, without aiming to write a scientific compendium, brought us a brilliant analysis of what sexual obsession and compulsion represents and how it could affect those who experience it. The article is written from his personal perspective, and it begins with a distinction of obsession and compulsion, to further develop the subject of sex and showing us some of the possible effects of sexual behaviors gone wrong. Perhaps, if sex and sexuality were more openly discussed in our societies, we wouldn't have so many personal and collective issues with it.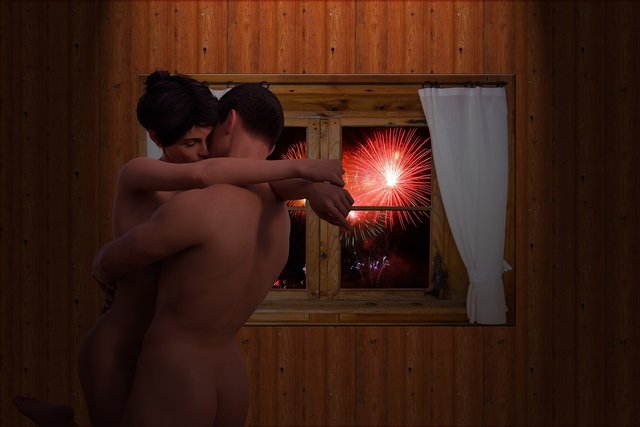 Image used by @shadowolfdg
Sex by itself isn't bad. Sexual behaviour is also not bad. But sometimes, our behaviour and thoughts can be destructive. We lose productivity, we destroy our own sense of dignity, and we destroy our relationship with the world, and for some with the higher being that you believe in.
I am in no way going to tell you how to resolve your obsession or compulsion. I am no doctor or medical expert. The best I can say is do your research or go get some professional help if you believe it is necessary. Some laugh at the idea that sexual obsession can be classed the same as substance addiction, but the act of sexual pleasure can lead to the same symptoms and withdrawals if not managed properly.
My message to you: you are not alone. — @shadowolfdg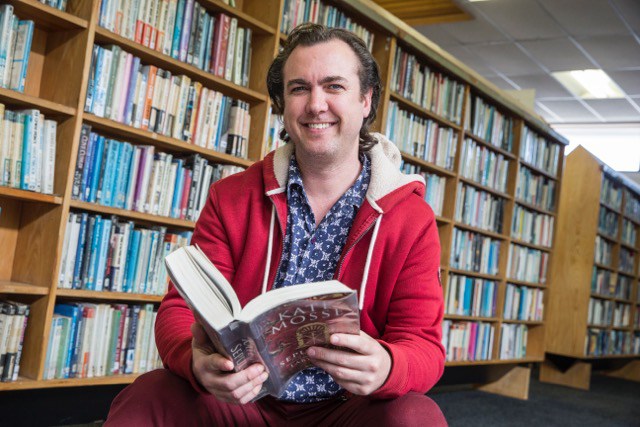 Image property of @shadowolfdg
I am born and bred in South Africa, and have never travelled outside my country, never having the means to do so. I was born in Ottery, but grew up in Vredenburg along the west coast until I was about 13. Then we moved to the City, which has always been too busy for me.
In school I was always fascinated with writing and storytelling. I drowned myself in fantasy novels, while enjoying horror in the forms of movies and games. This sculpted the imagination that would lead to me specialising in fantasy and horror projects, while trying other genres out just to see if I can. — @shadowolfdg

This Curie Author Showcase was written by Curie Curator @zoexantelamv (Zoe Anavid Moreno Vaamonde) at times with input from other Curie curators and reviewers. All images and quoted texts are the copyright of their respective authors.