Of course, it does not hold up 3D, but I`m happy that it looks great! I always try to find time and force for creativity. New art project always takes a lot of energy , but i really ike it) I`m trying to improve myself there and on microstock. Hope that my favourite autmn wouldn`t fail everthing. 
 Actually, toucan was ready after 2 hours after the start, it is an
extraordinary speed for me , because usually I work out all the details and sit all evening, night and morning. But the time came to demonstrate everything appeared just now, so I show up so late.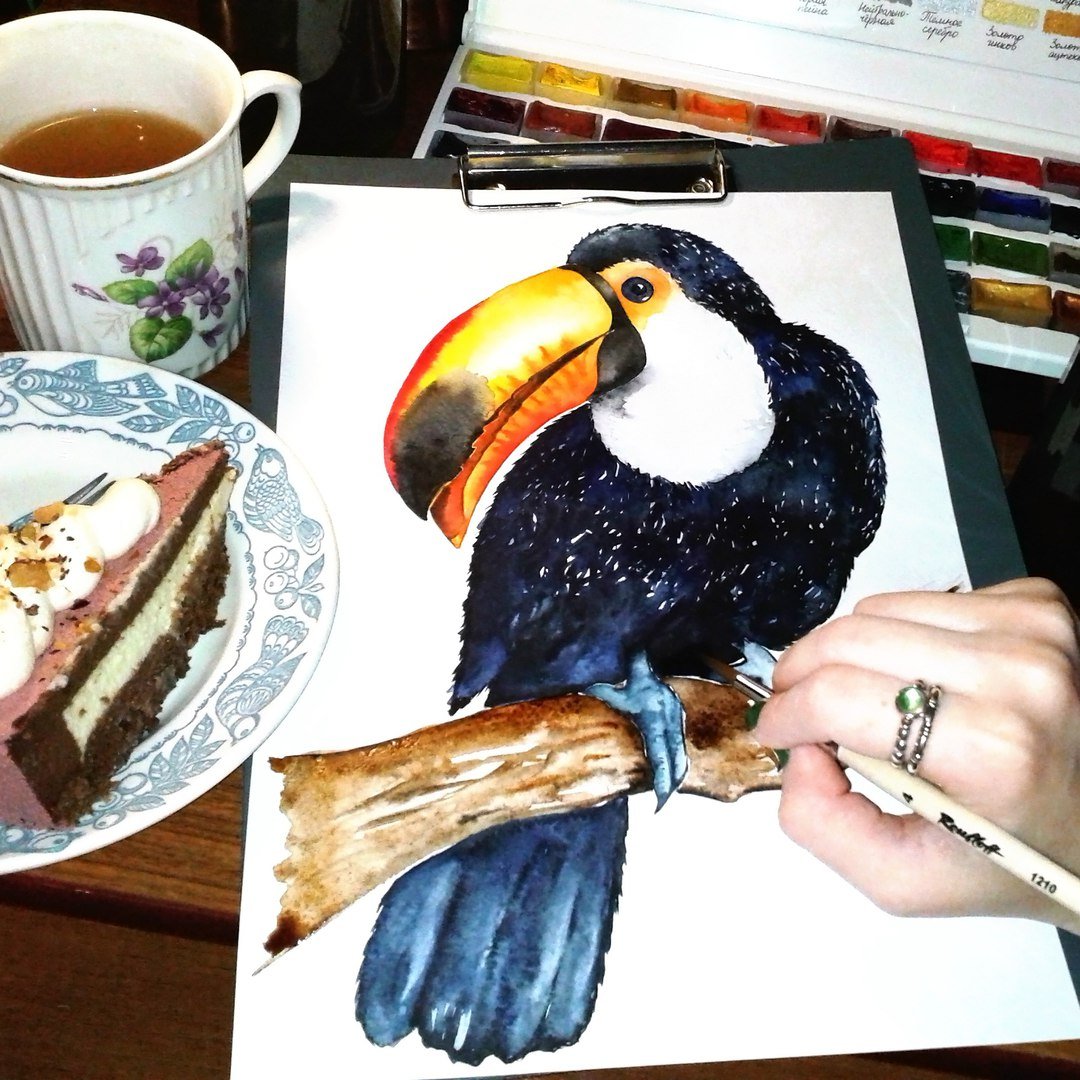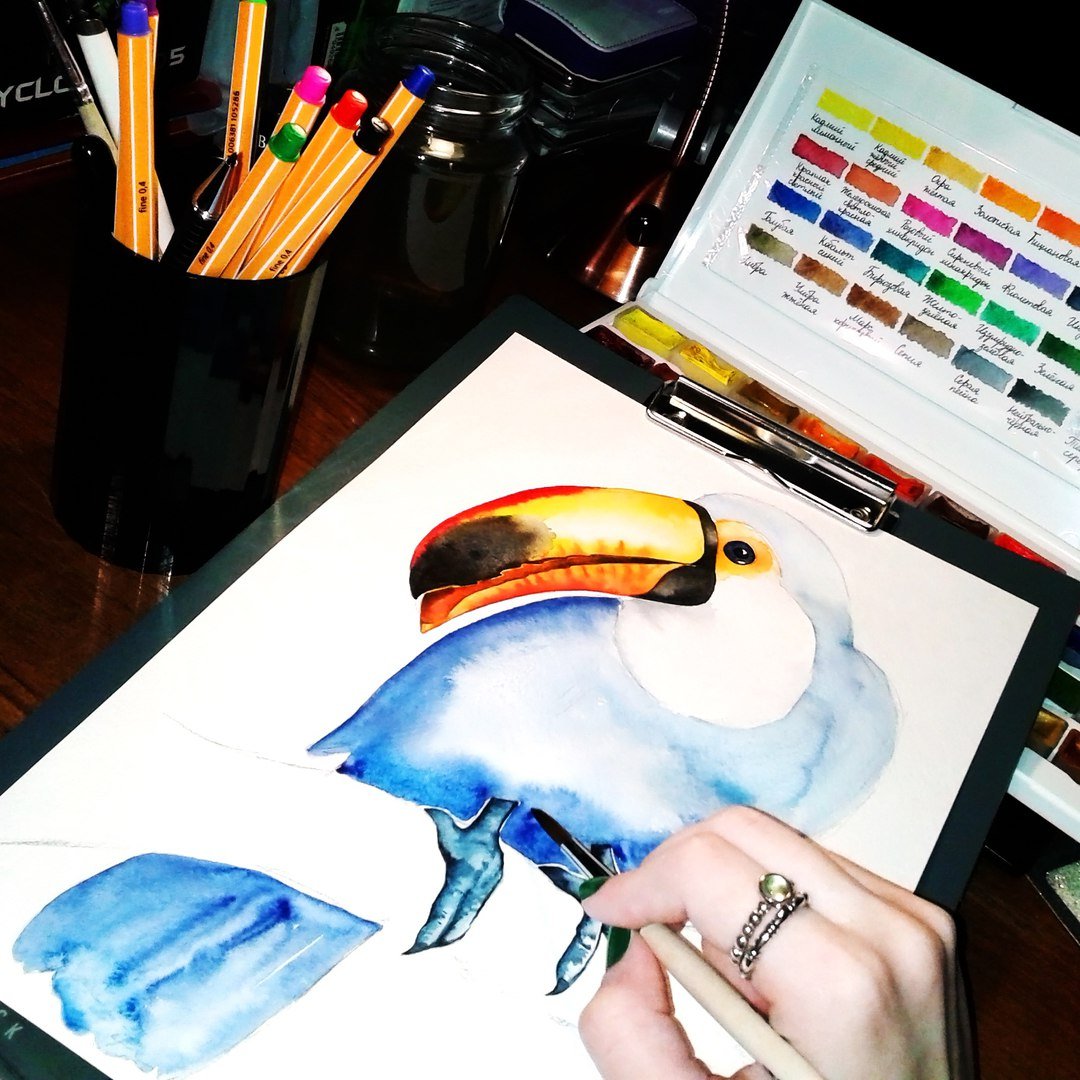 Is it really hard to be an artis? Yes, it is difficult. Are you ready to live in breaking? To feel a shortage of colours in your blood, torment because of big amount of ideas that you can`t make alive ? But in those moments when you, finally, take up a brush, you get the next dose, you feel that you live in reality, that all this is invisible. And do not care that a couple of hours later you neet to be ready for work, but you still did not go, because real magic is on paper now!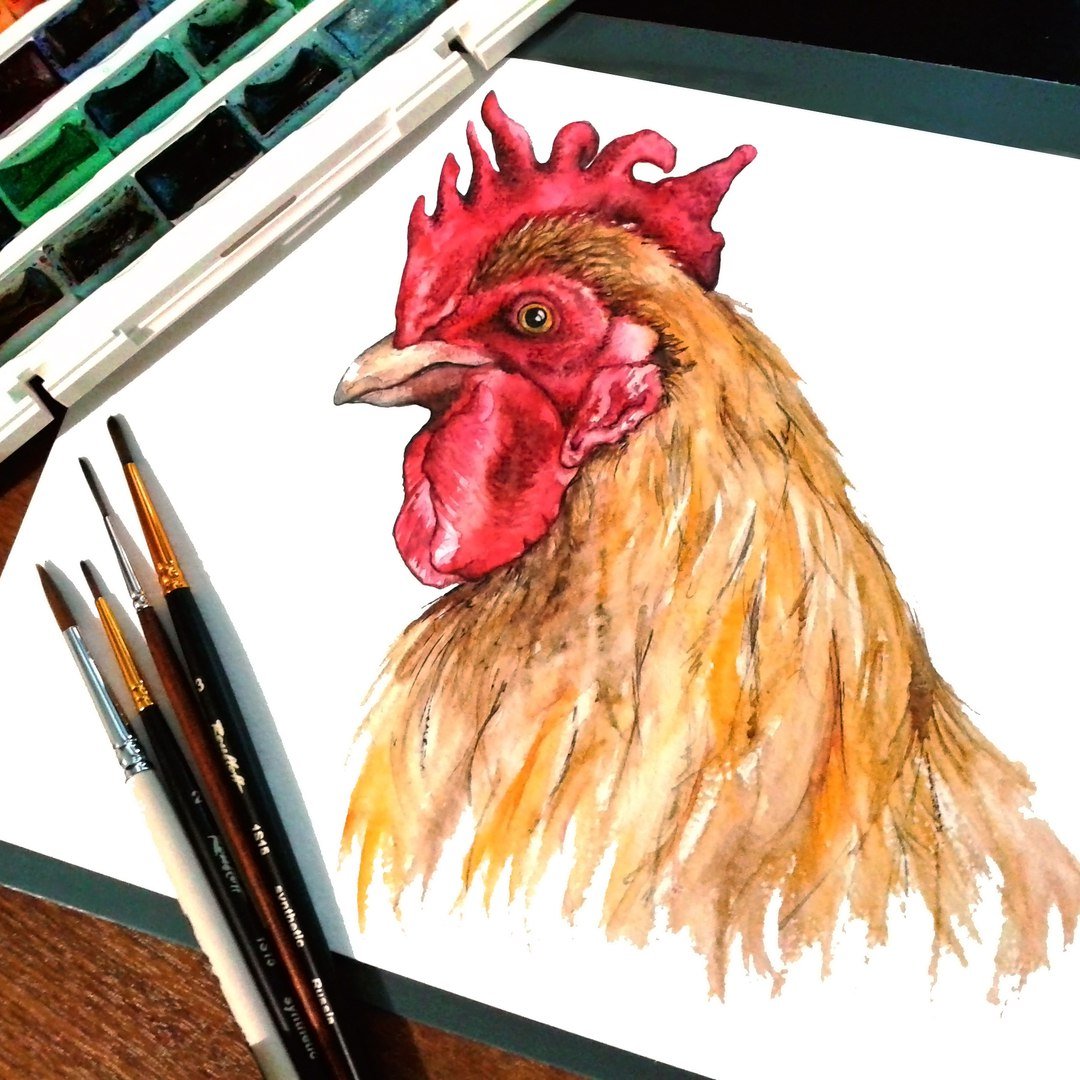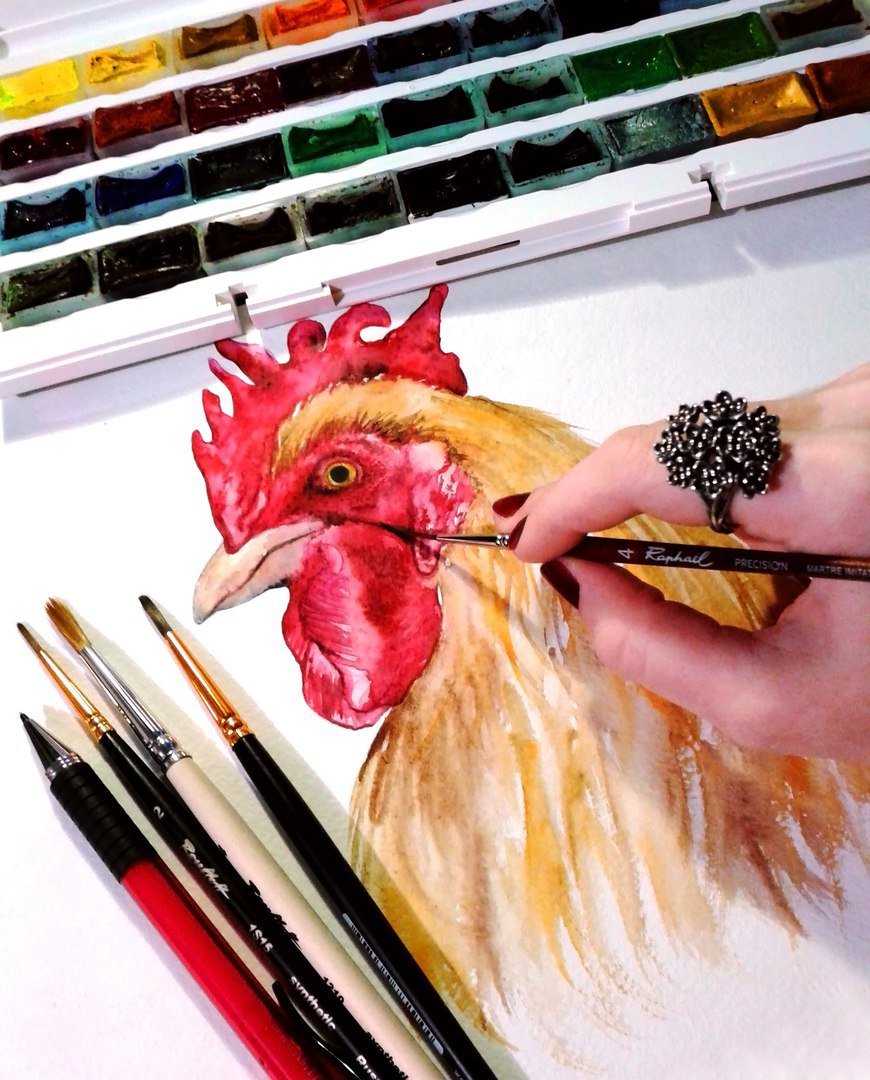 Everyone likes to watch the process, so here is a semi-finished product of toucan . Even I don`t know how this stage is transformed into a complete picture. Magic is happening by itself.