Throughout Halloween subject 😈🎃 All draw tykovka with mugs, any not honor, flying mice, old cemeteries against the background of starlit night, and I have decided to draw here such autumn composition 😋 
Water color paper of A4, water color, little white gouache.
P.S. Before beginning this art, has caught itself on a thought that after the long period of drawing by a water color on small formats to come back to the big sizes of paper it has appeared a little unusually and it is even frightening 😅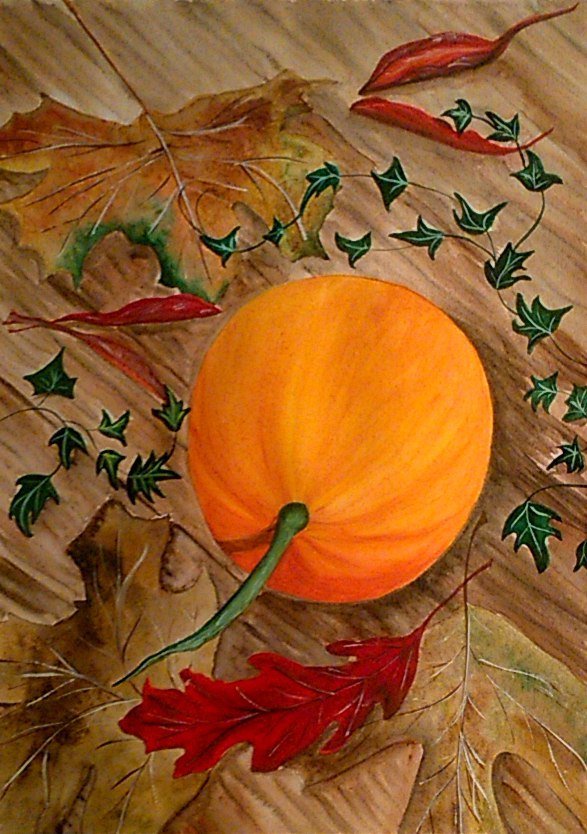 1. Let's begin with drawing contours.
2. Further we will draw a background.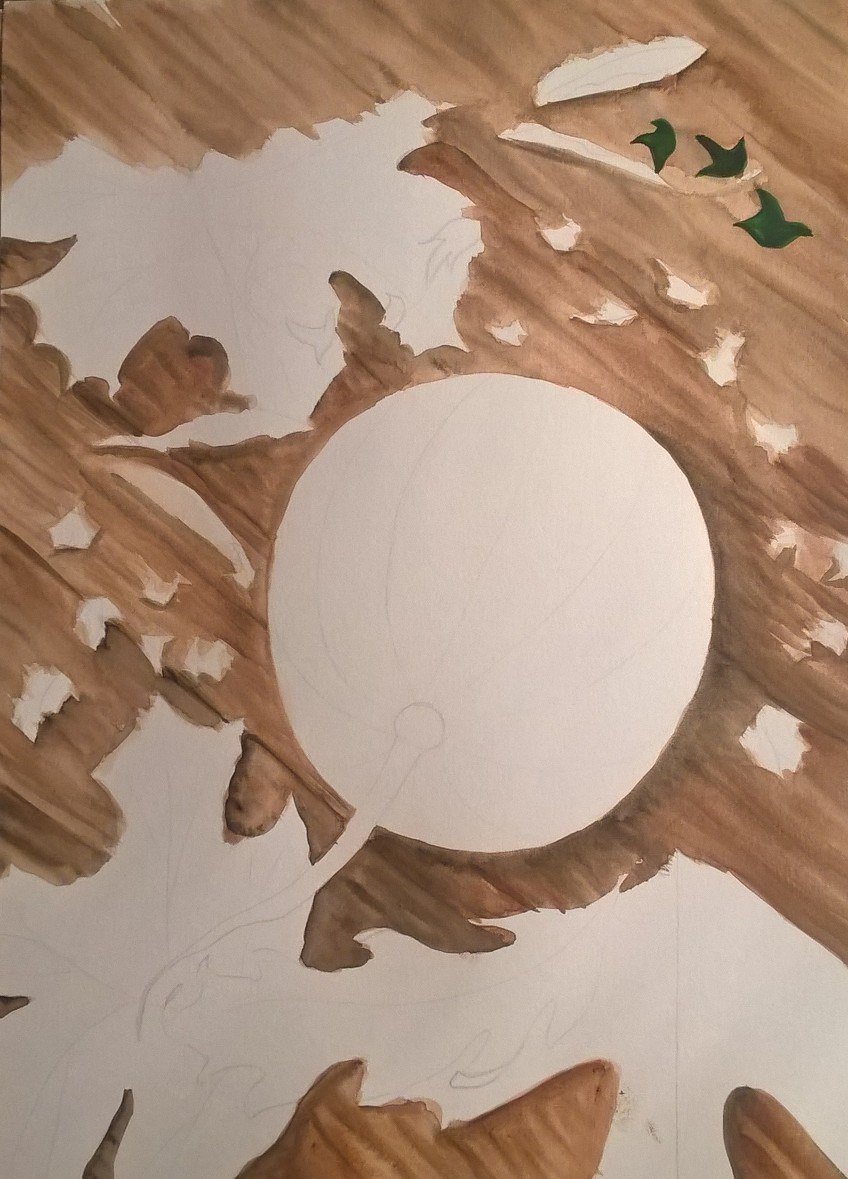 3. Let's pay attention to leaves at a picture background.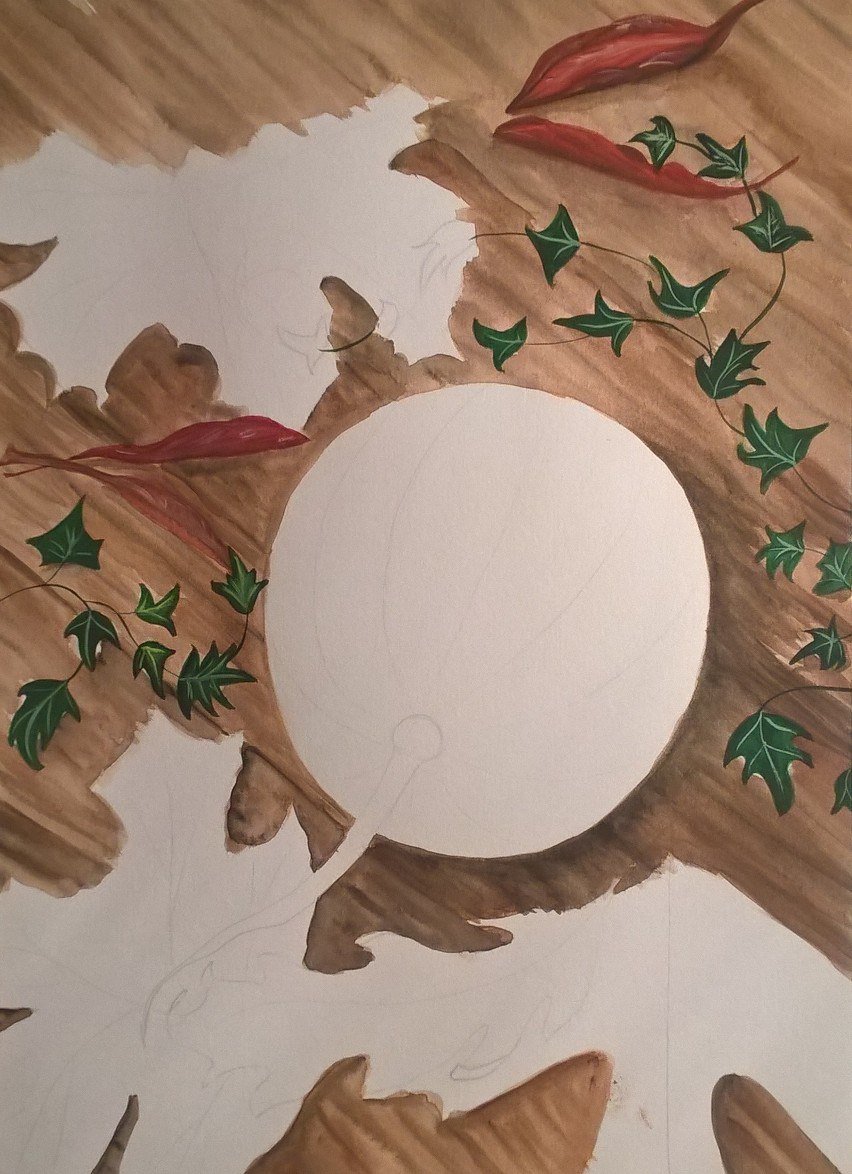 4. And here the background is completely ready.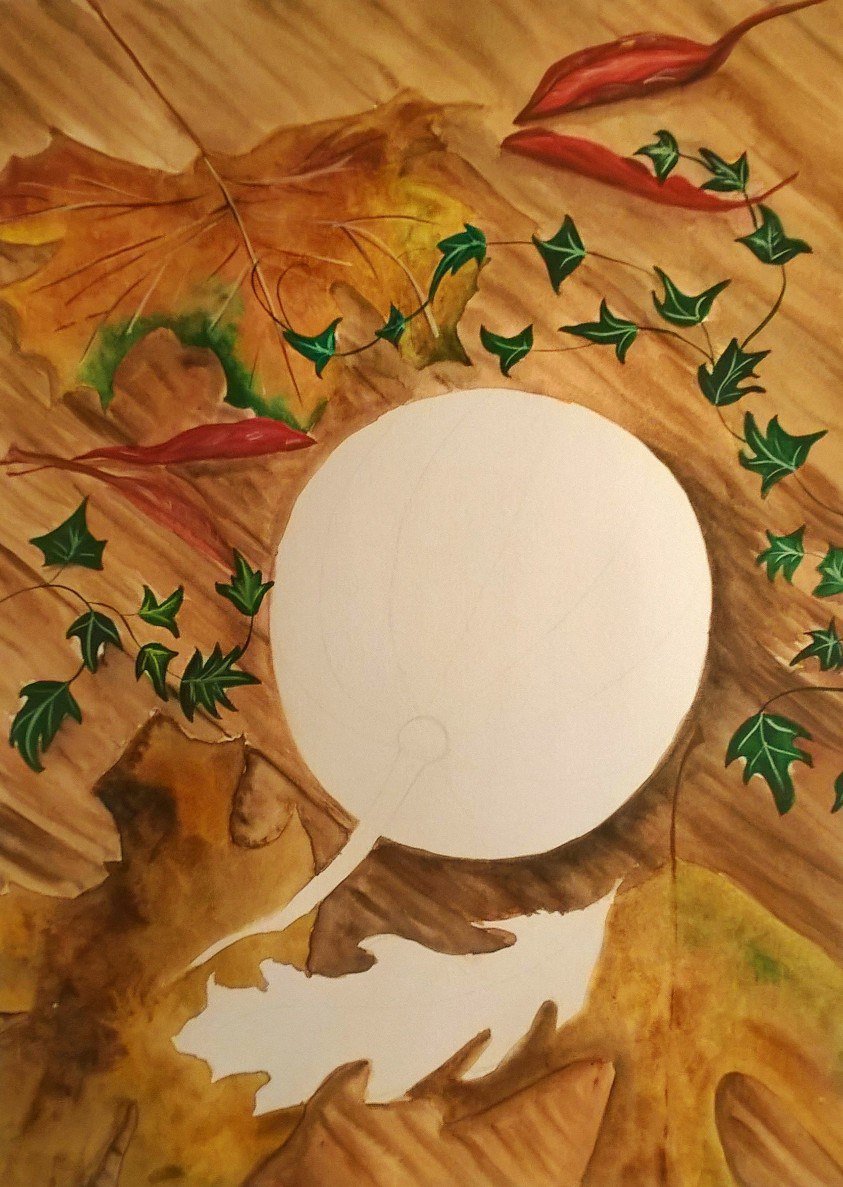 5. We begin to work with the pumpkin.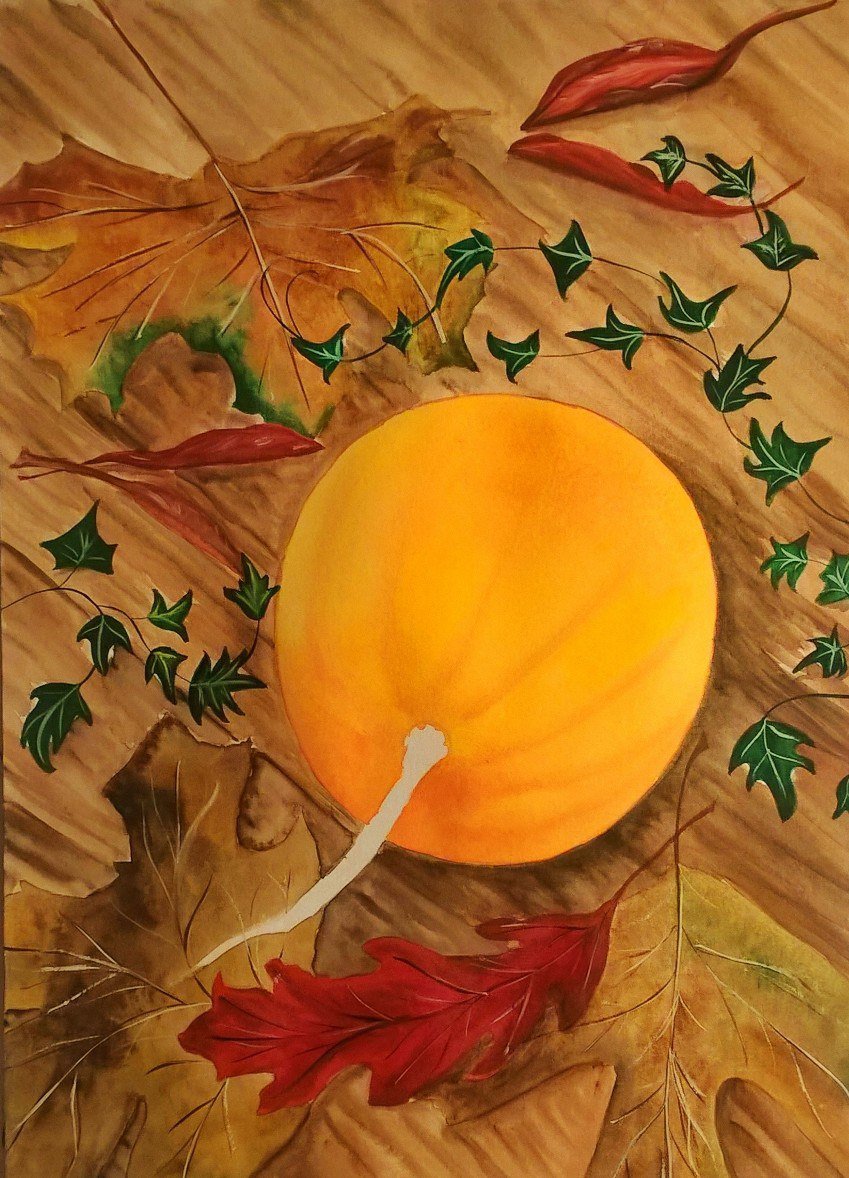 6. That's all the tykovka is drawn. Excellent atmosphere of a holiday.