HA HA HA HA Harleen Frances Quinzel!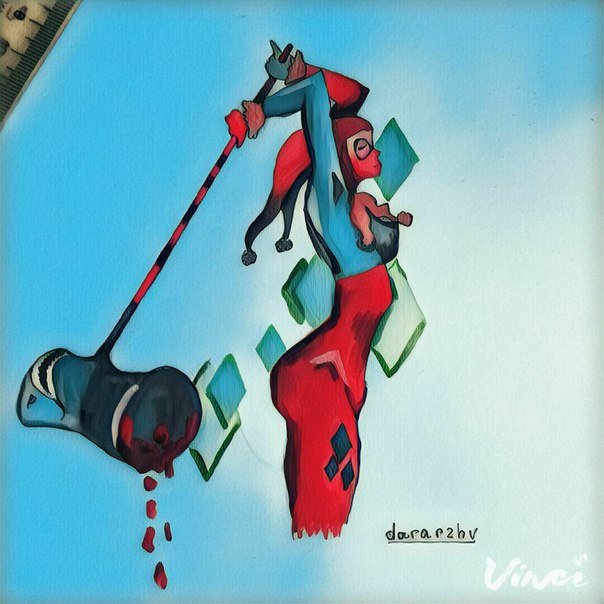 You know ,  love makes us do crazy things.  HARLEY QUINN  is the best example of this phenomenon. Today I am going to share with you my picture. You will see all the stages of my work, but speaking of  the materials that I used it maybe interesting for you :
1. Simple pencil
2. Watercolor 
3. Gouache 
4. Black gel pen
I thik, it is time to start! 
First of all, I made a sketch.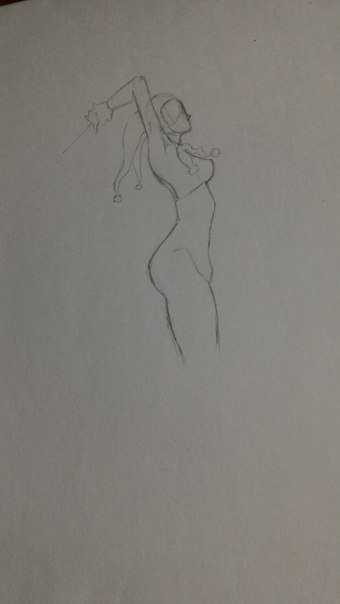 Finished sketch, I started painting. Firstly with watercolor, secondly with gouache.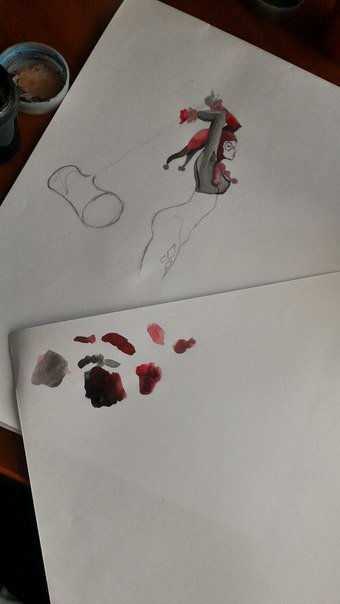 The next step after gouache was using of black pen.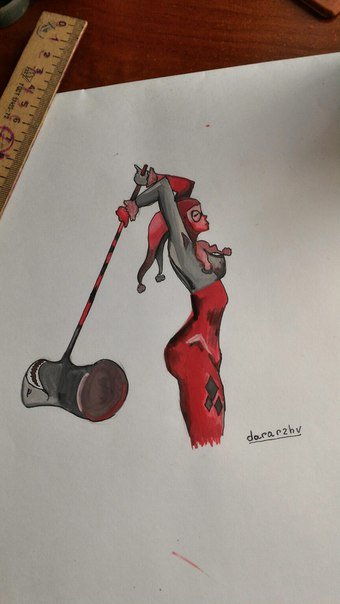 The final touch was to create a background.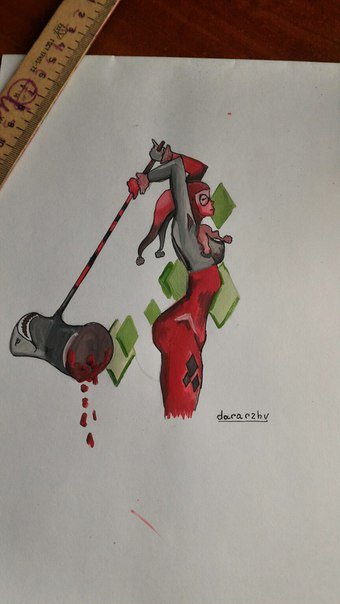 Thanks for watching! I hope my work can bring a smile upon lips! 
Follow me and watch my other works https://steemit.com/@dararzhv .