Hi friends!
Happy New Year all of you!
Yule cat - one of the mystical symbols of the pagan holiday Yule (Winter Solstice)
I always wanted to portray this magic crerature.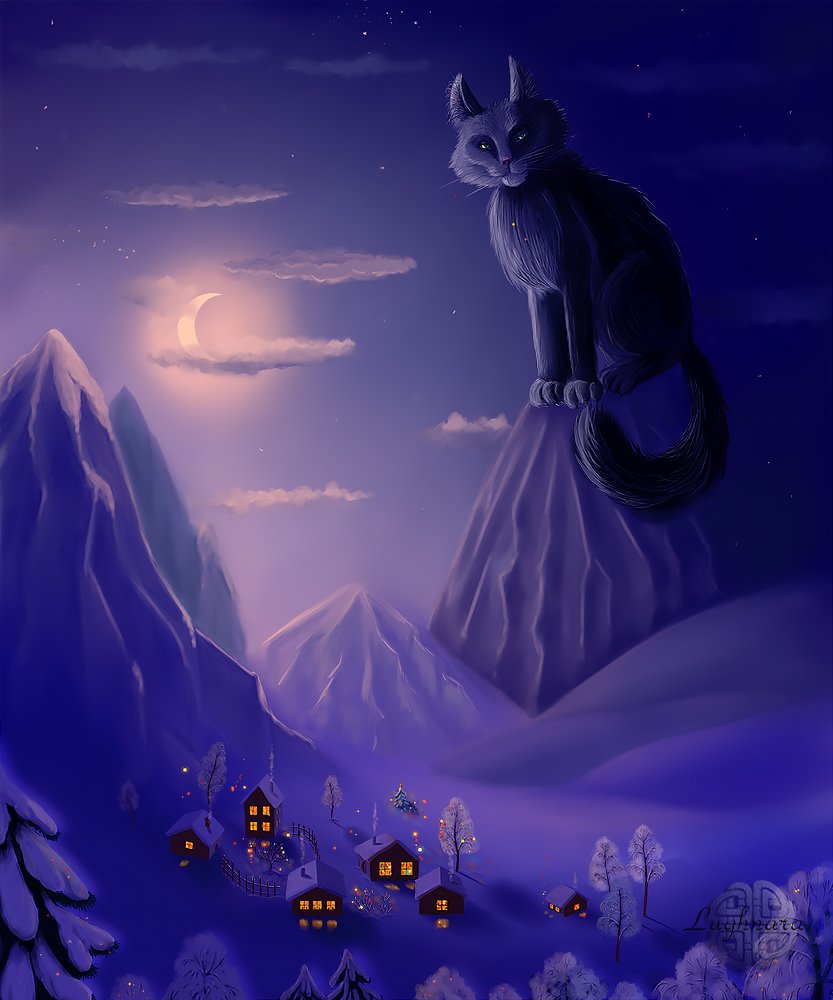 Sketch
(started to drawing in Paint Tool SAI 2)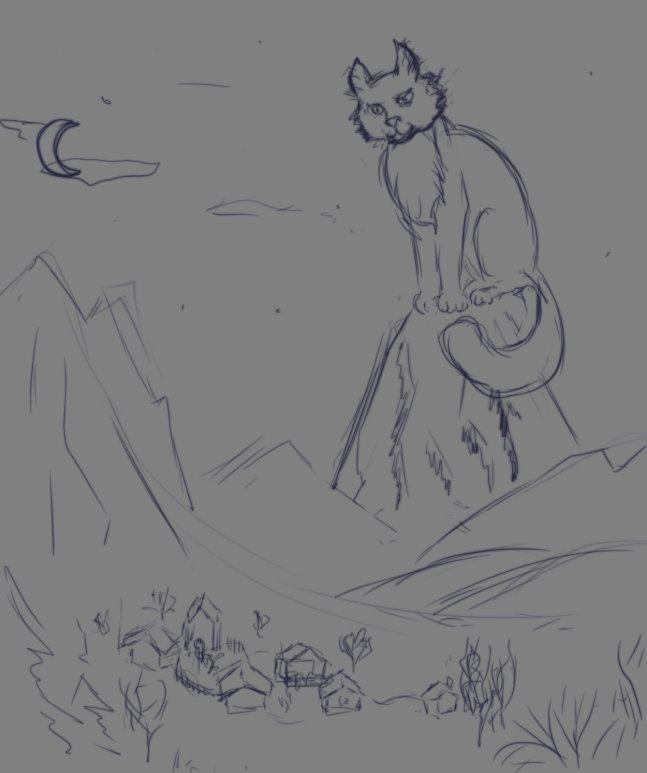 Color palette

Steps
Base colors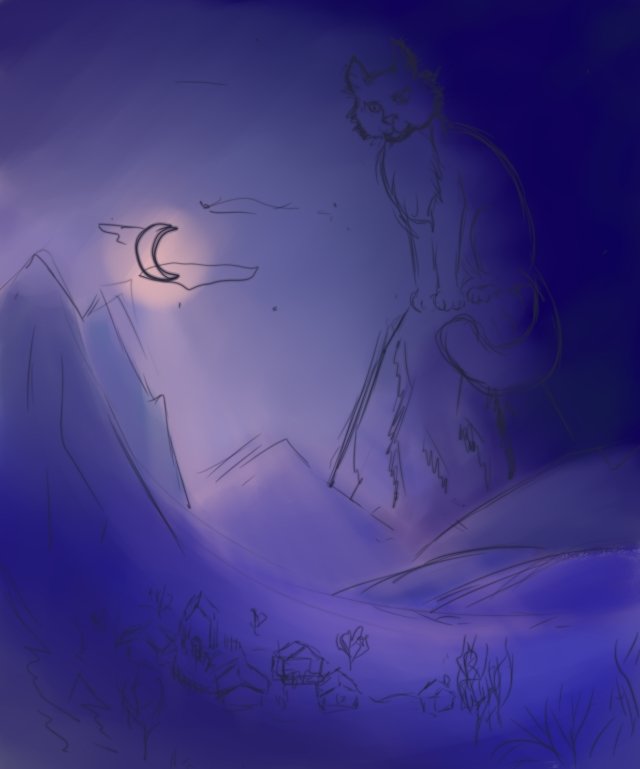 Figure of Yule Cat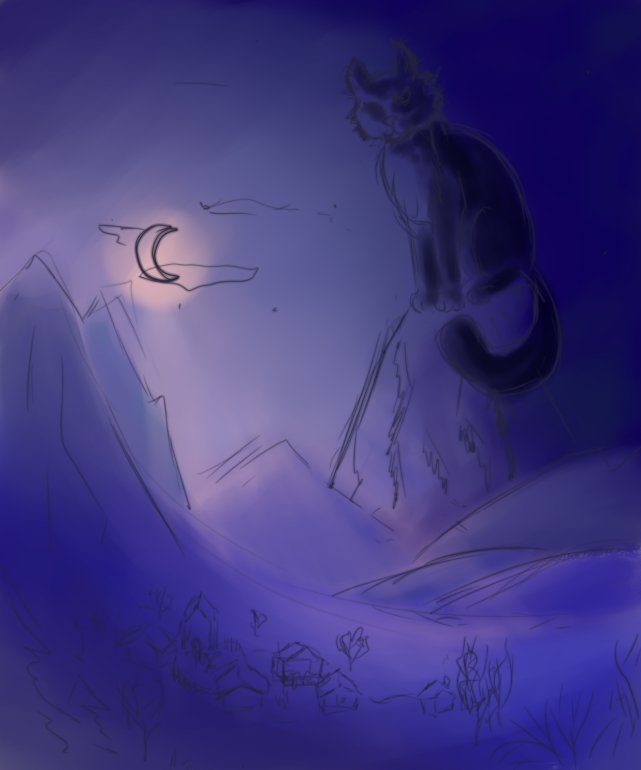 Housed, trees and a moon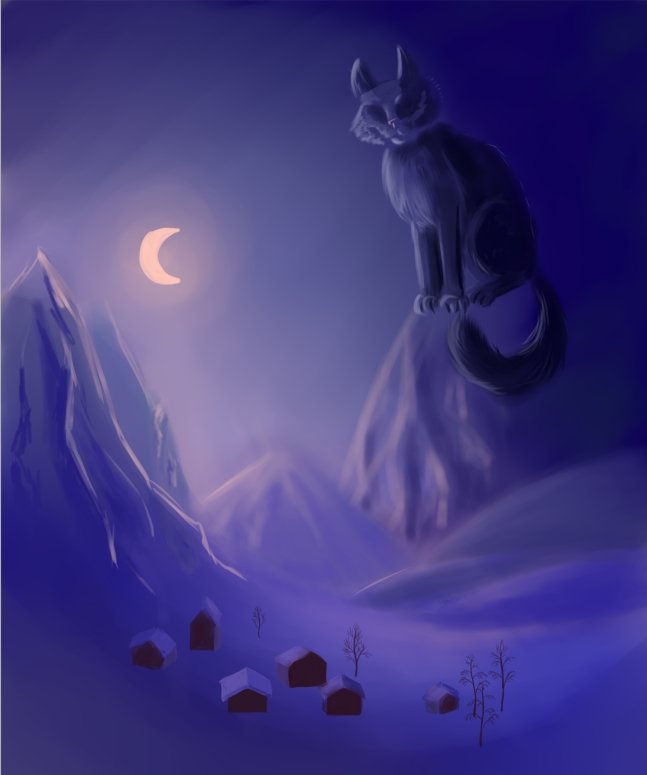 A clouds and a drop shadows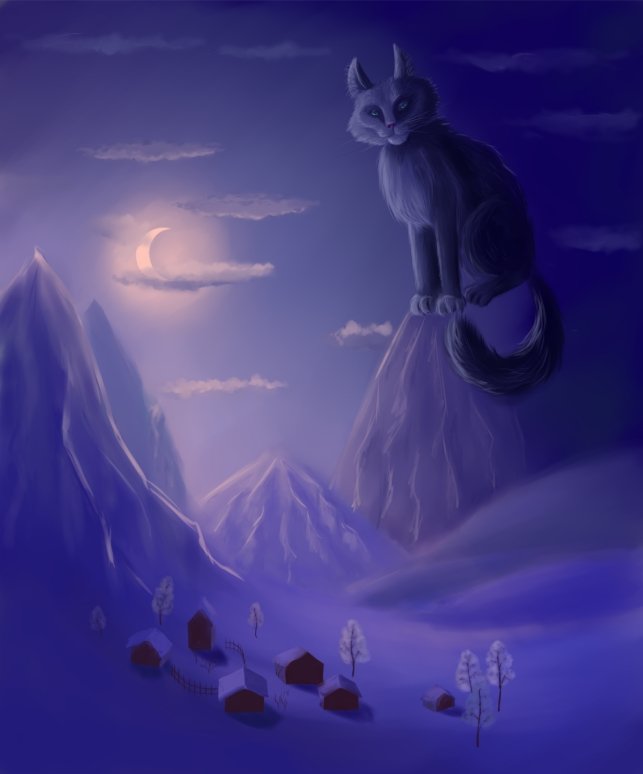 Cat clouse-up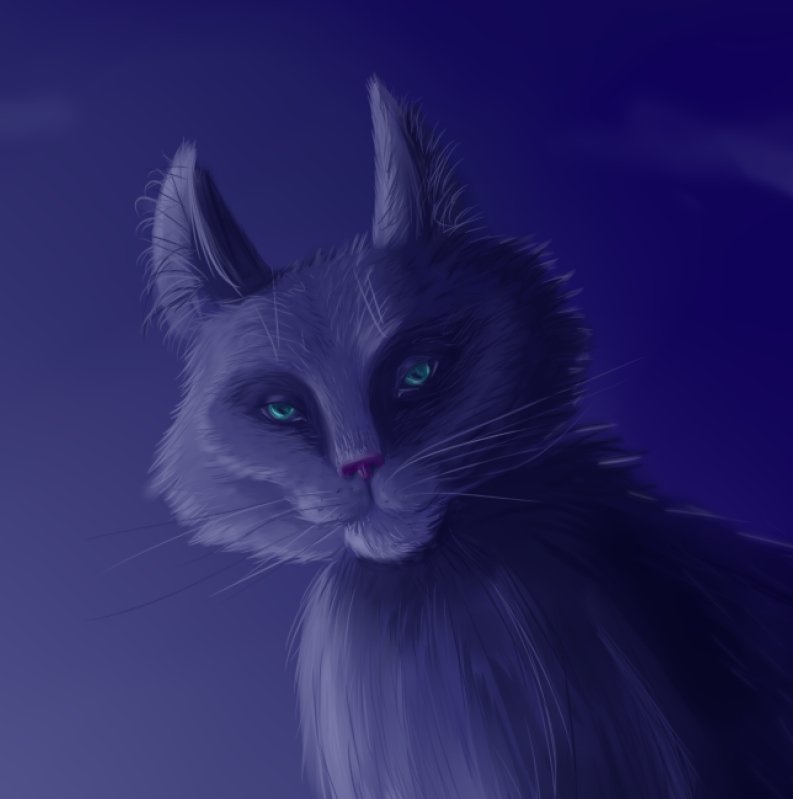 Light in a windows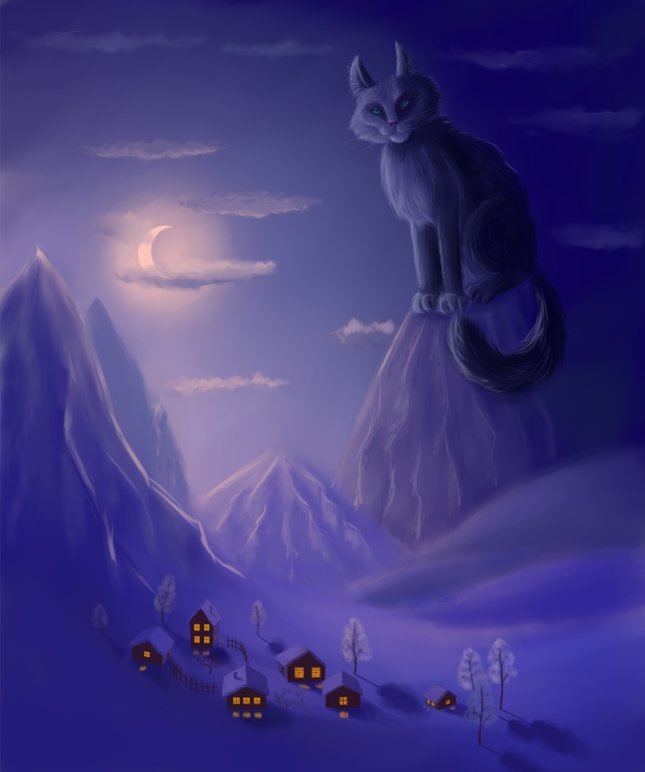 Hoarfrost on a branches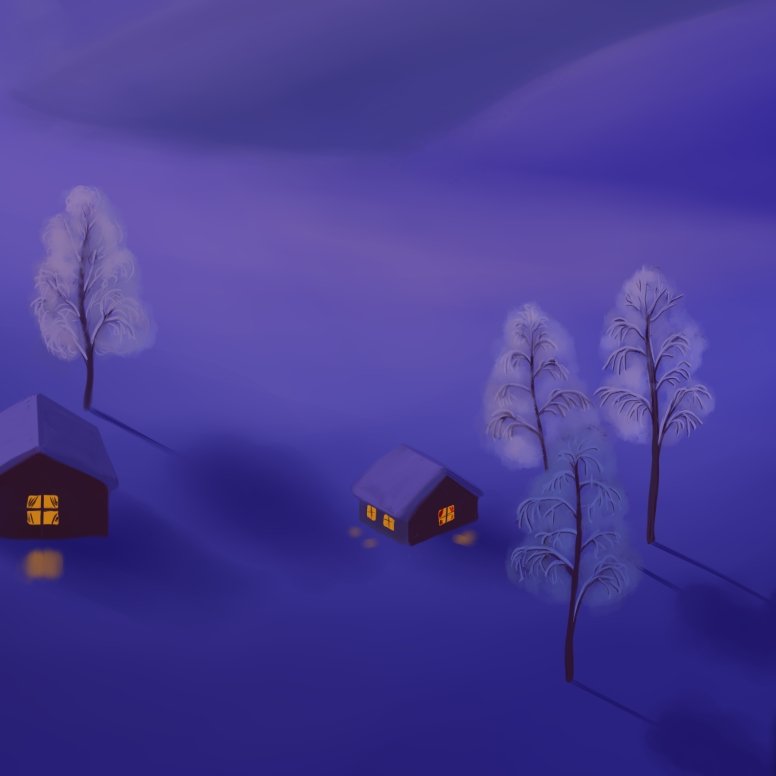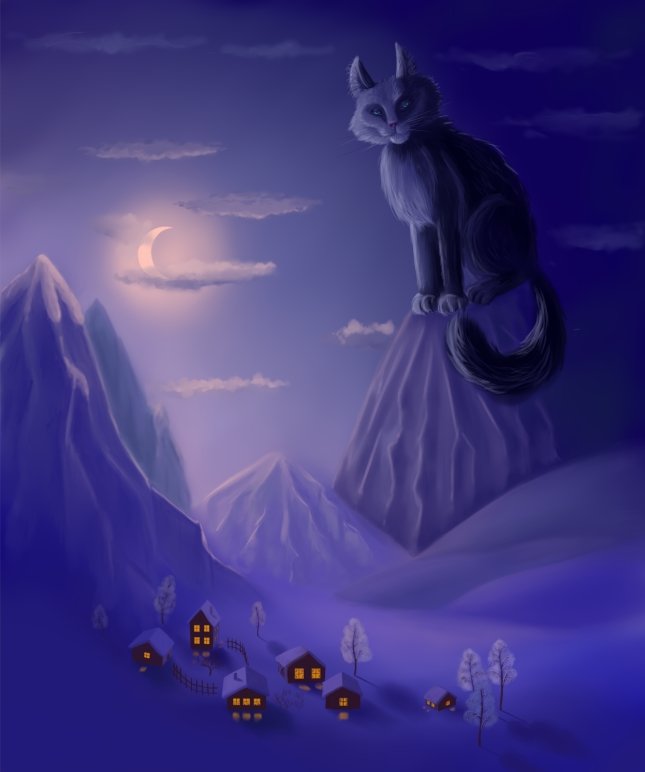 Some holiday mood of course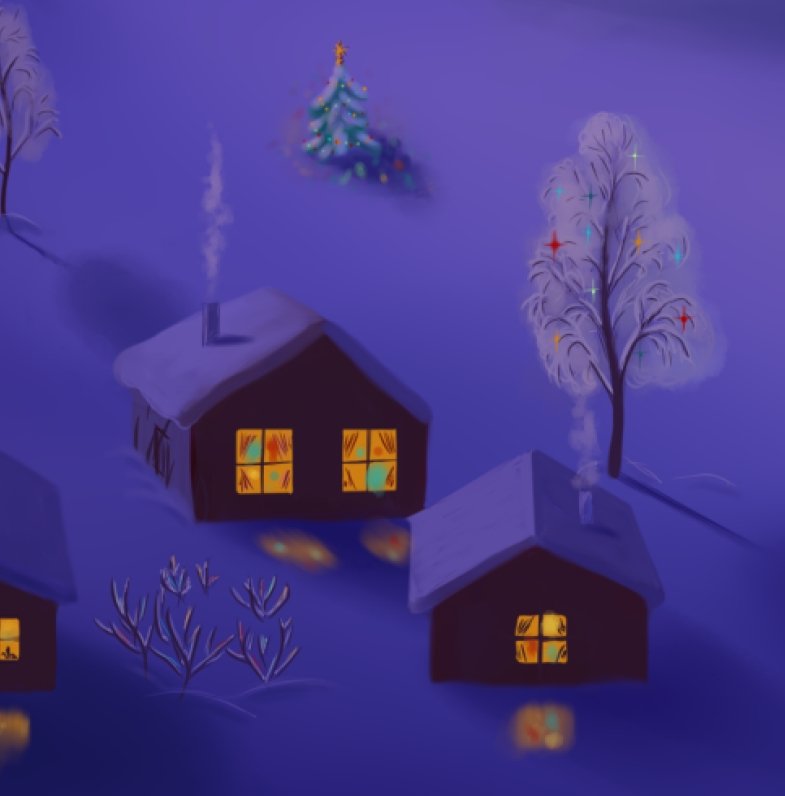 Adding a winter forest on a foreground and stars in the sky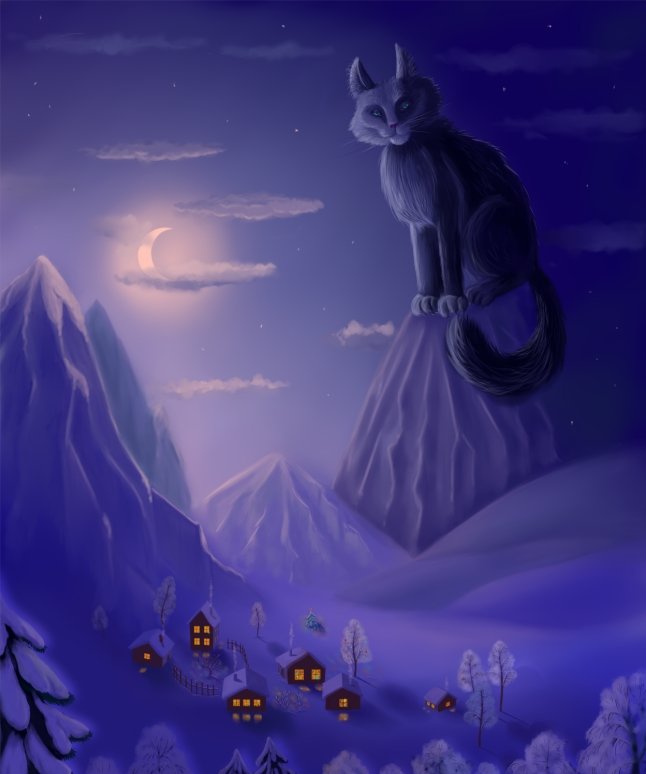 Finally I opened a file in Paintstom Studio and added festive lights in the village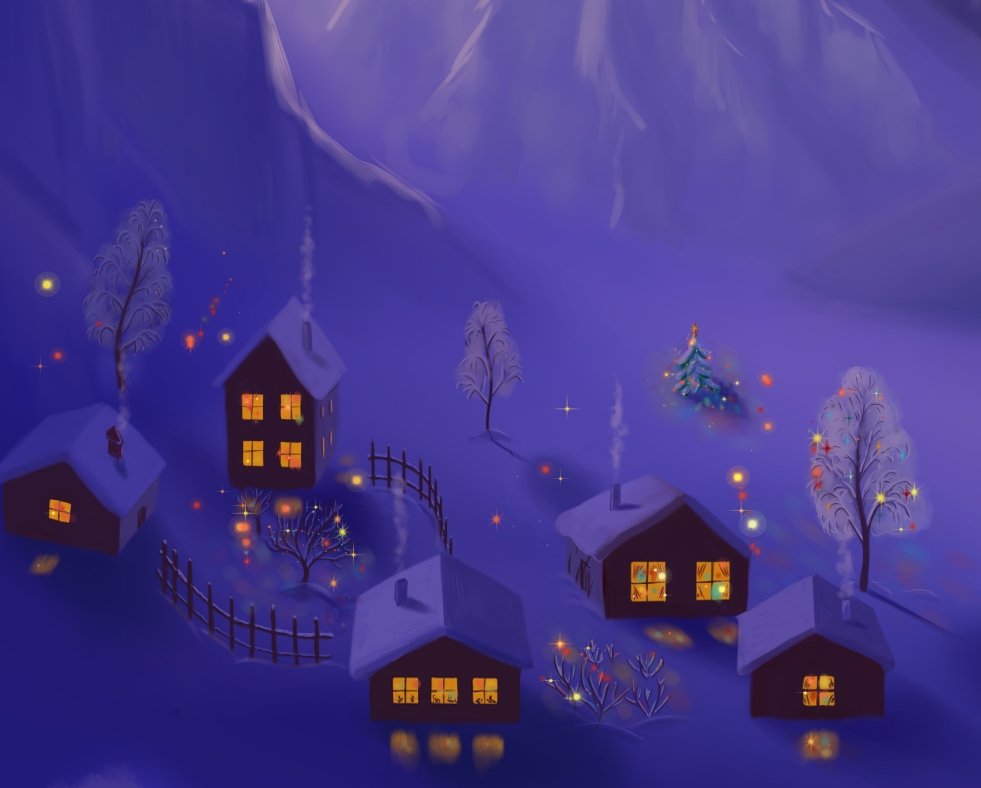 And highlights in the cat's eyes.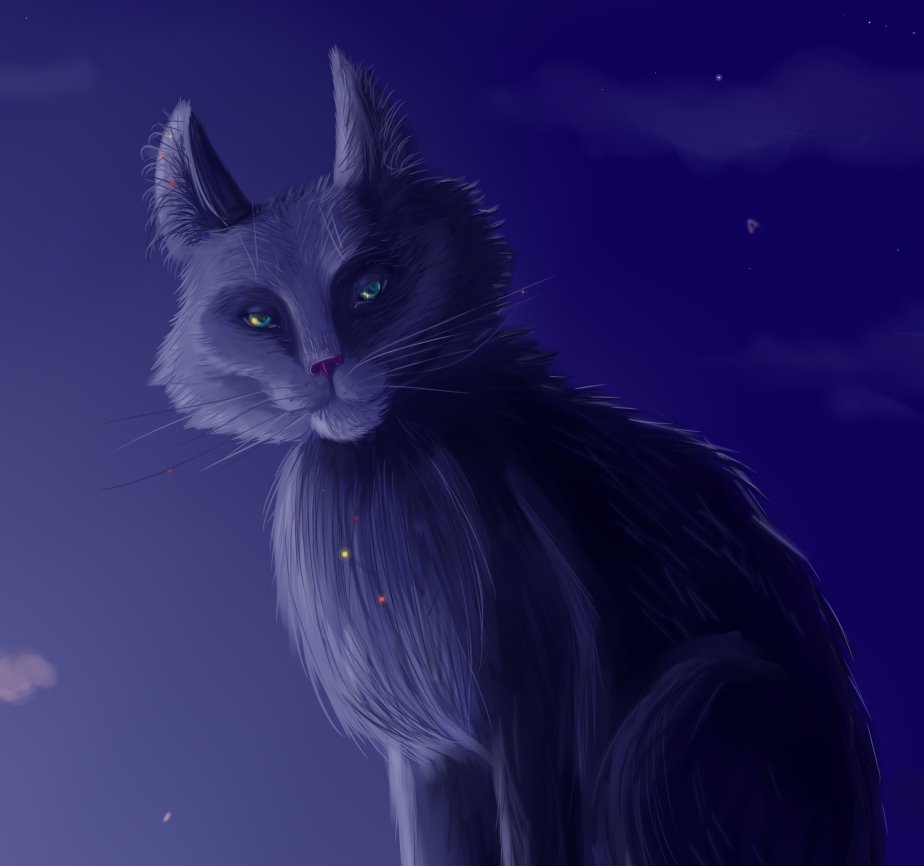 The picture is almost ready, color correction is remains.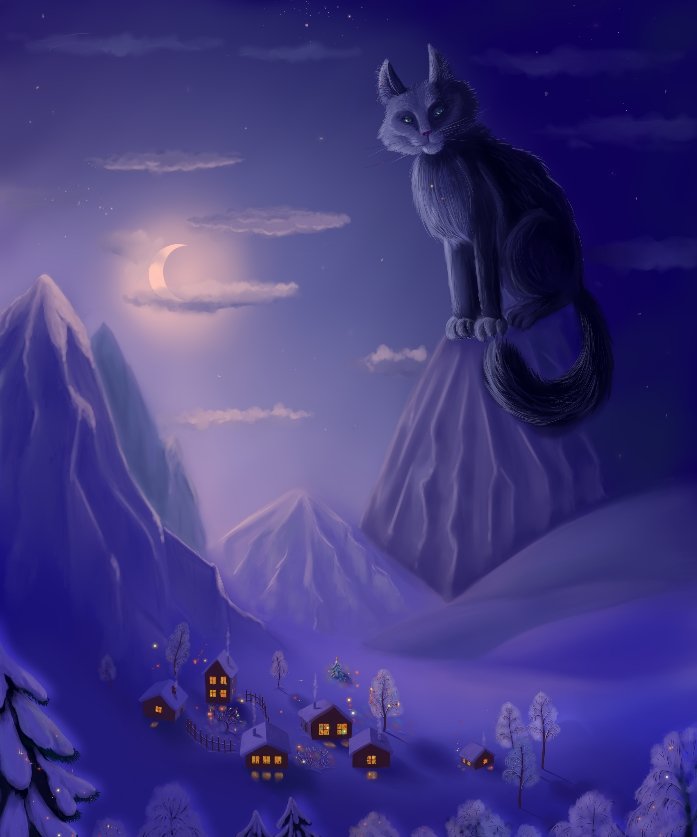 It's ready!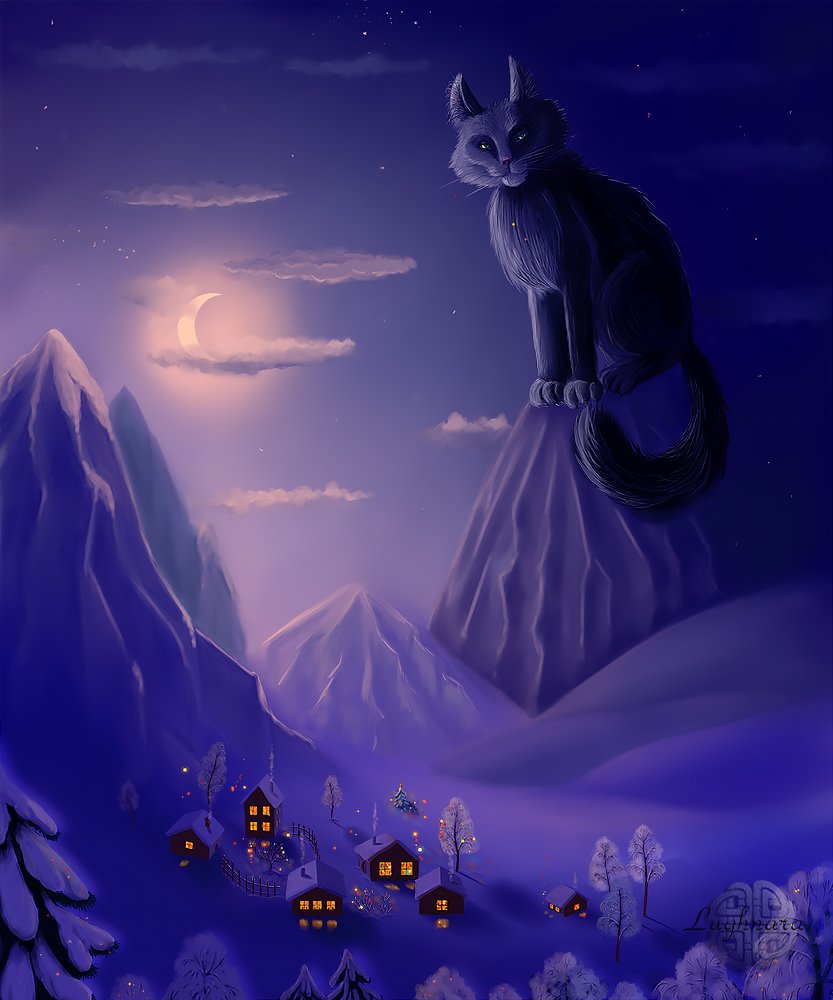 Have a nice and creative day!
Gera