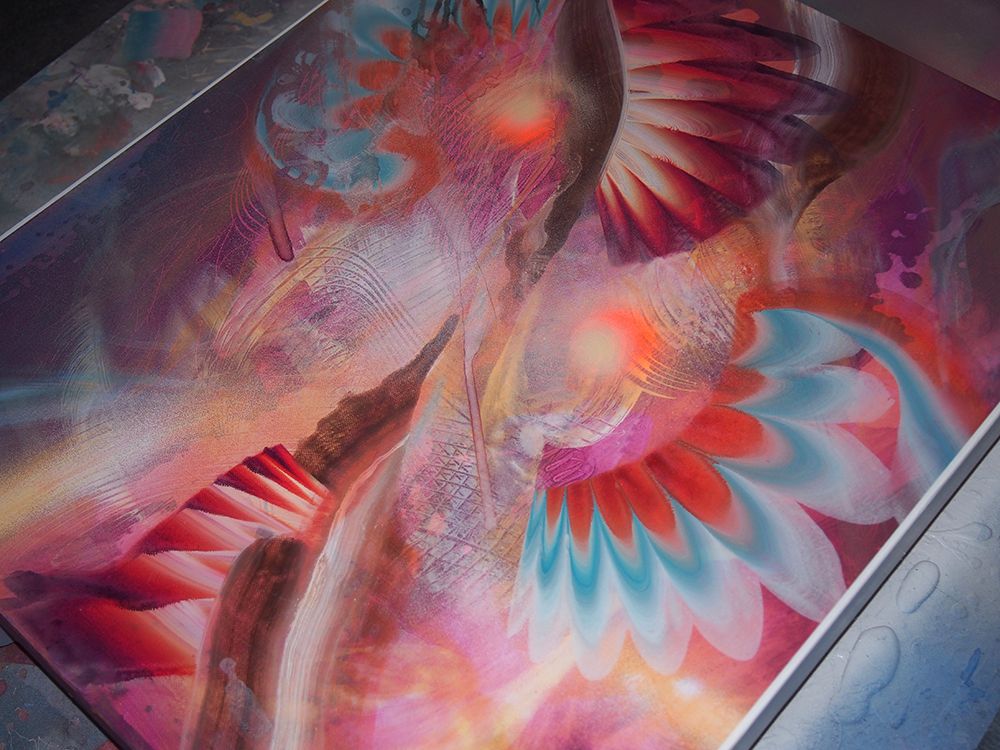 When Chaos reigns
I am in heaven. And my heaven is my art studio. After some busy days being a father and boyfriend, I finally have a few days just for myself. These times are rare and I use them as good as I can.

I would like to invite you to have a peak into my studio. I am always working on various canvas's at once...this way I don't think so much about the pieces while working on them. The best results always come when you give in to the process, when you become the process. I hope to finish one of the pieces today...gotta get away from the computer though :-)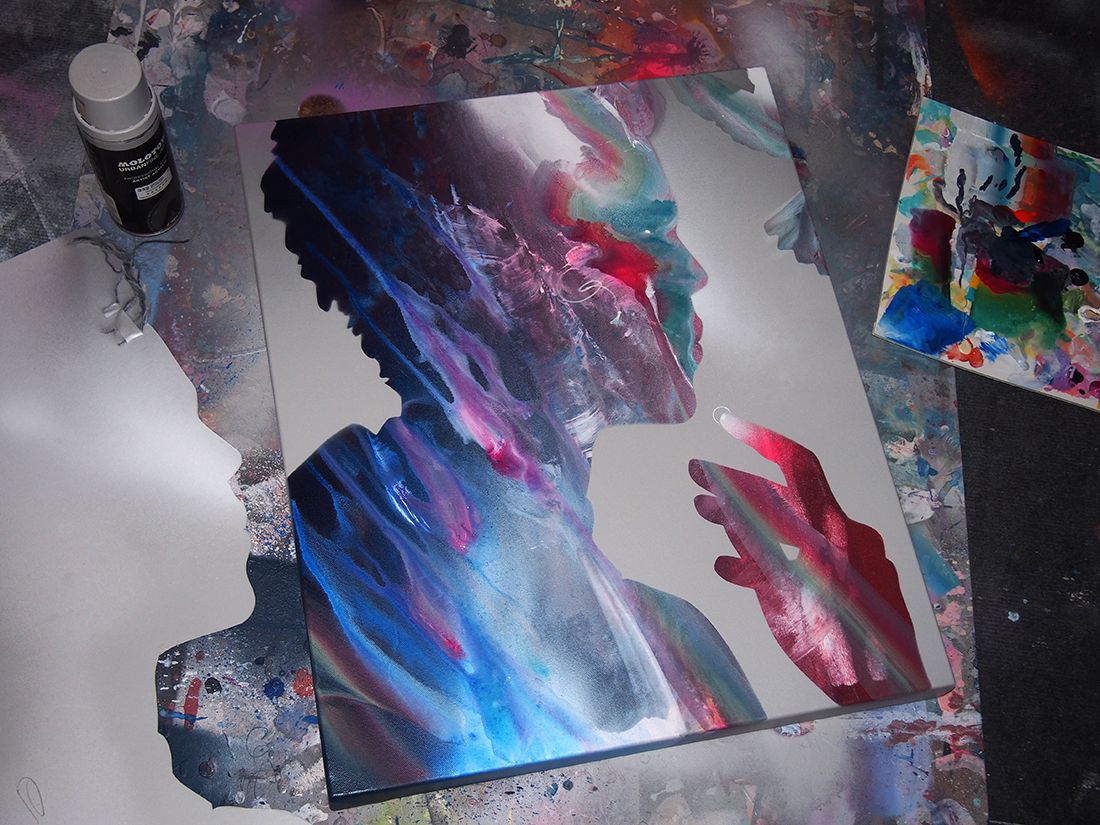 First, I layed down the foundation for the 10th abstract portrait...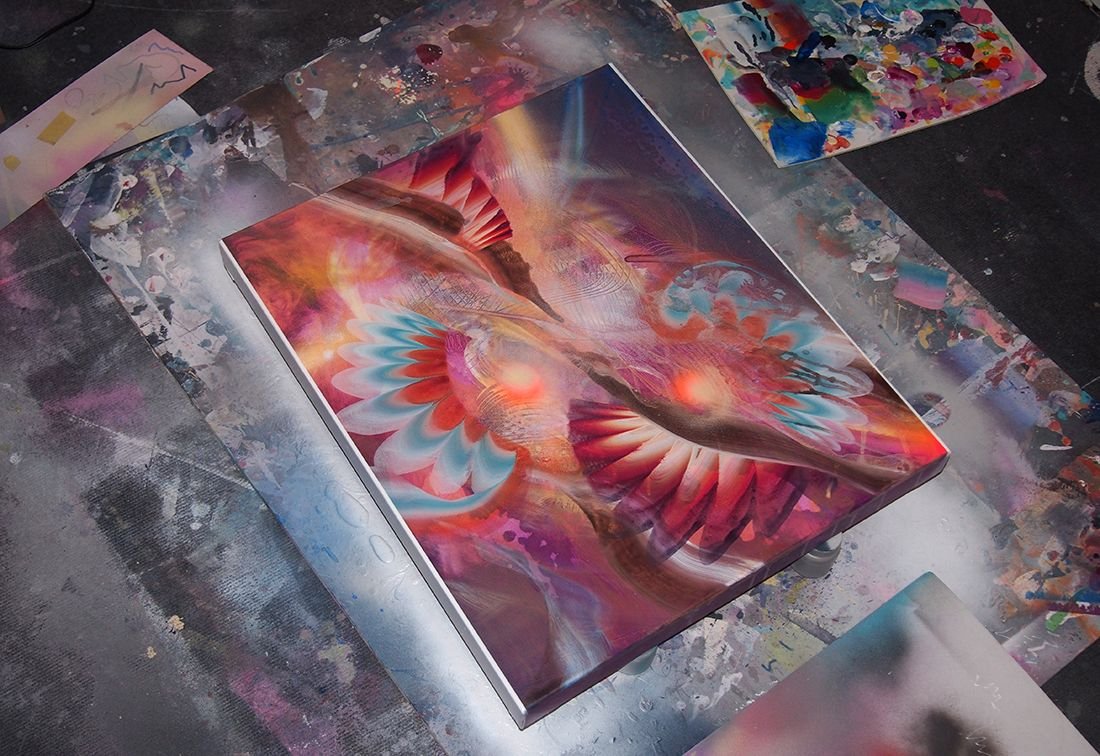 Spray painting a white frame around another piece...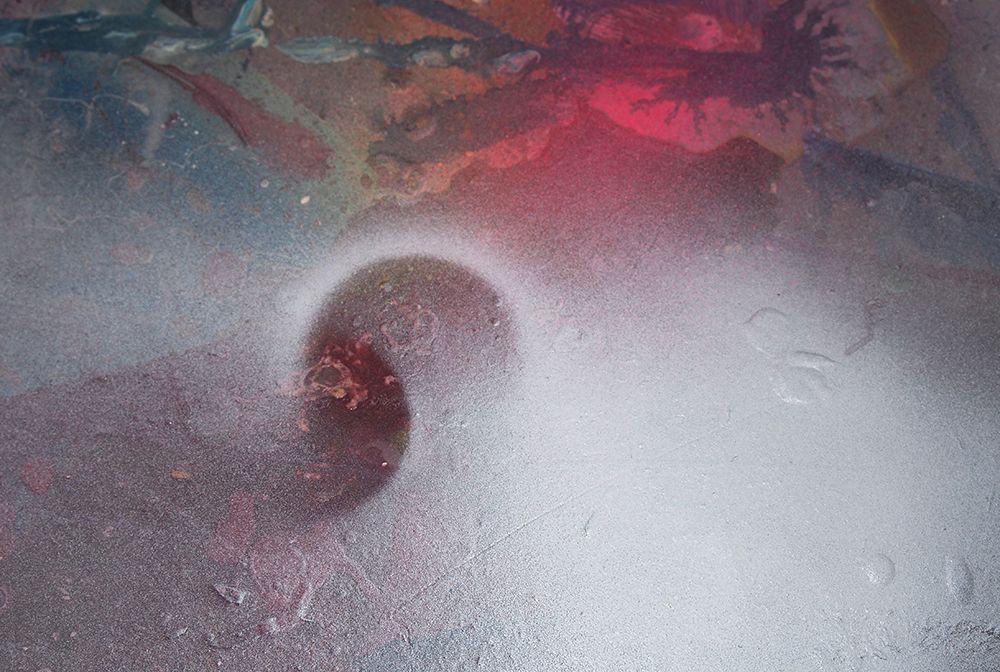 "Happy Accident" on the floor :-)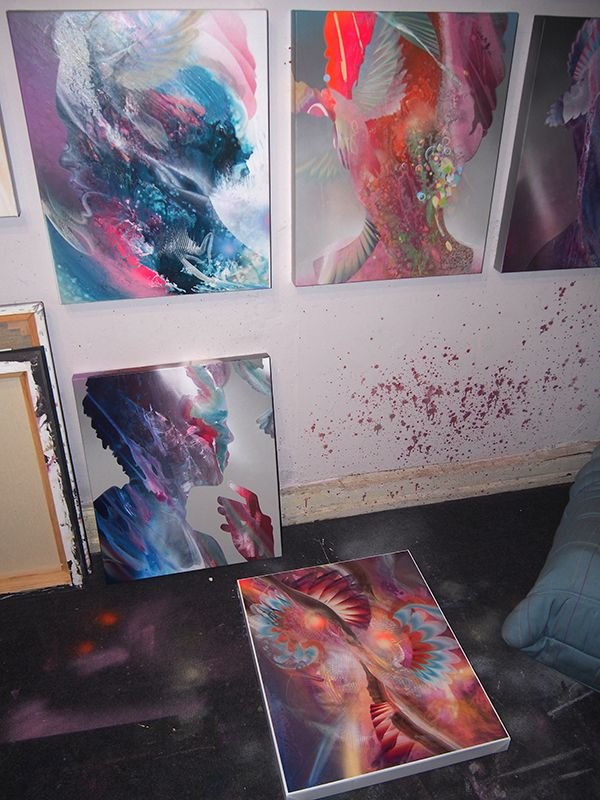 The paintings which get some care from me today...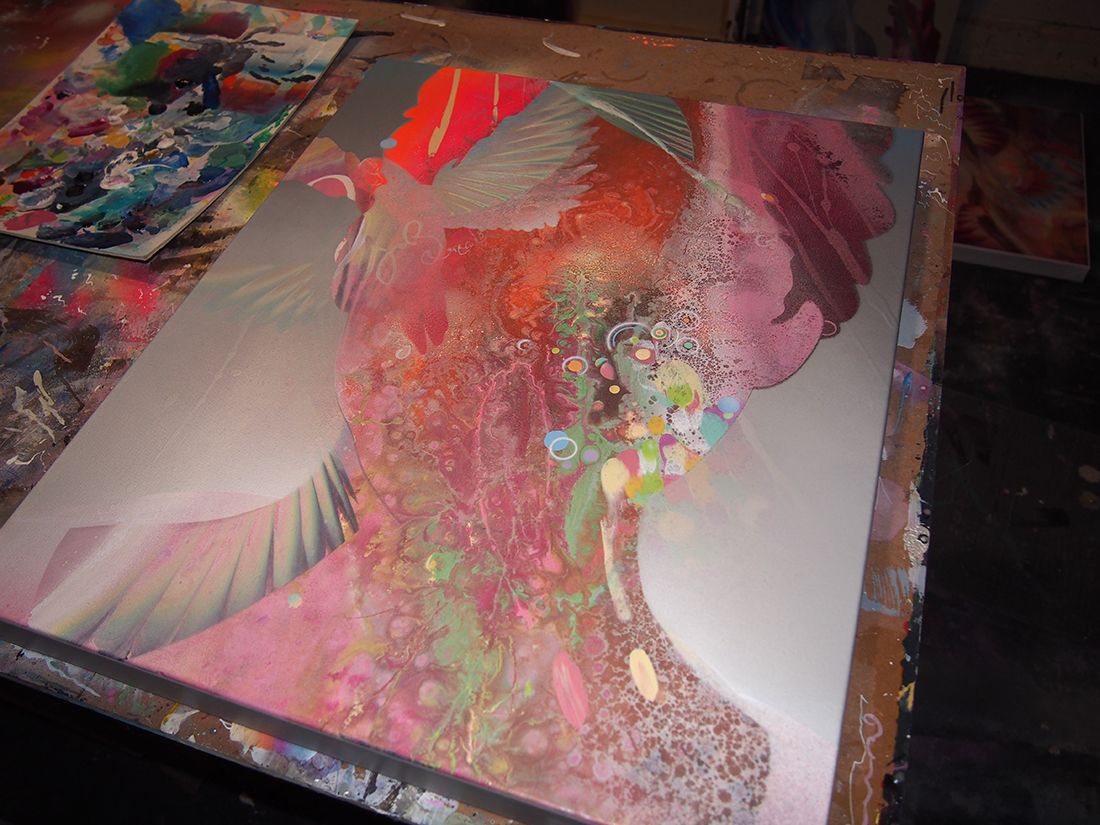 ...hope to finish this one today!

"Create. Not for the money. Not for the fame. Not for the recognition. But for the pure joy of creating something and sharing it."
ernest barbaric

Upvoting & resteeming makes me happy and keeps my art alive :-)
For more information about my art please visit konstantinbax.com