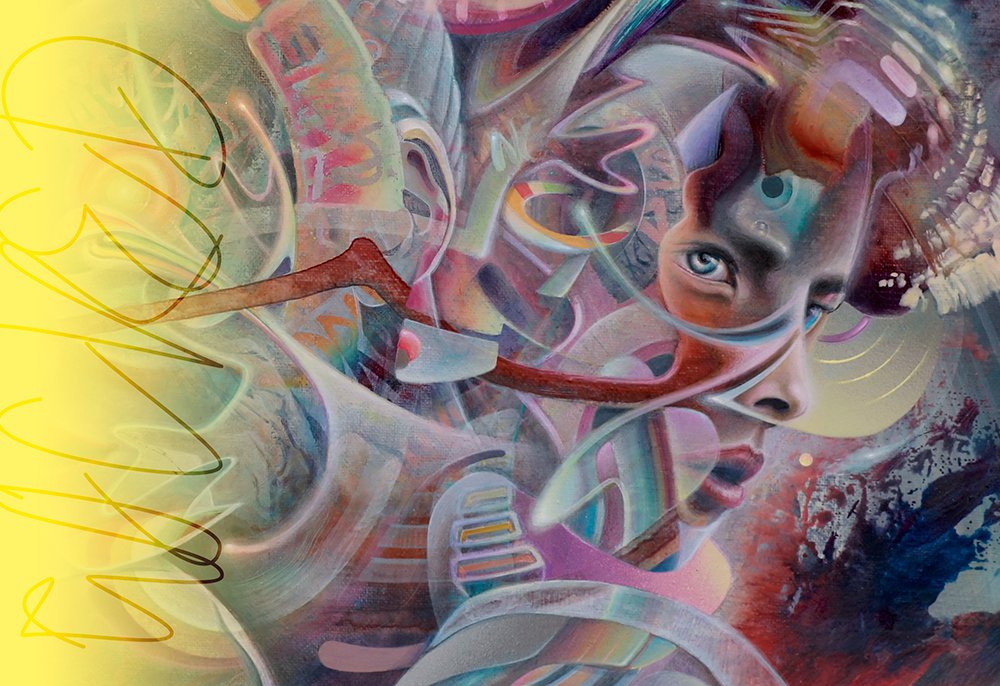 Light & Darkness
I am sad, I am desperate. I am happy, crazy and adventurous. I am tired and discouraged. I envy you and I hate you. I love you and I need you to be alive. I AM HUMAN!

.
I have to be honest with you. This painting here, challenged me like no other before. It was sitting in my studio for over 4 years and I didn't touch it because I thought that it is an unsolvable riddle. And it proofed to be exactly that way. I took the challenge though, to finish it, but the last 5 weeks that I was working on it were determined by some ups and many downs. This painting taught me a lot and at the end I am happy that I took the challenge.
I guess we have to surrender to the fact that it can't always go up...sometimes it has to go down, to see the light again behind another peak.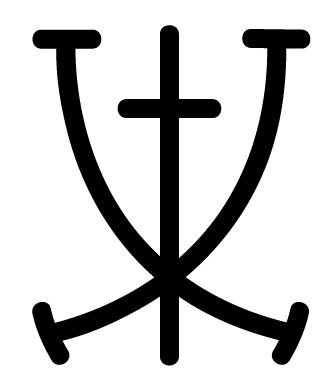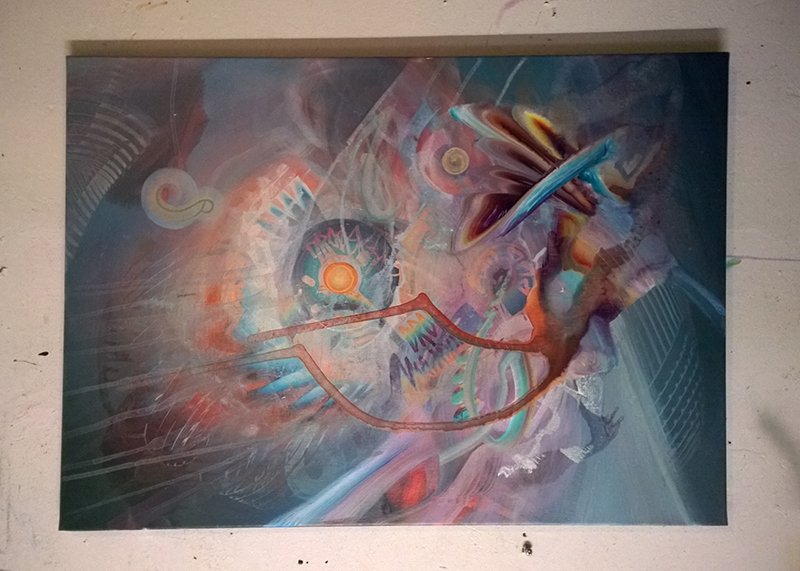 Early stage...2014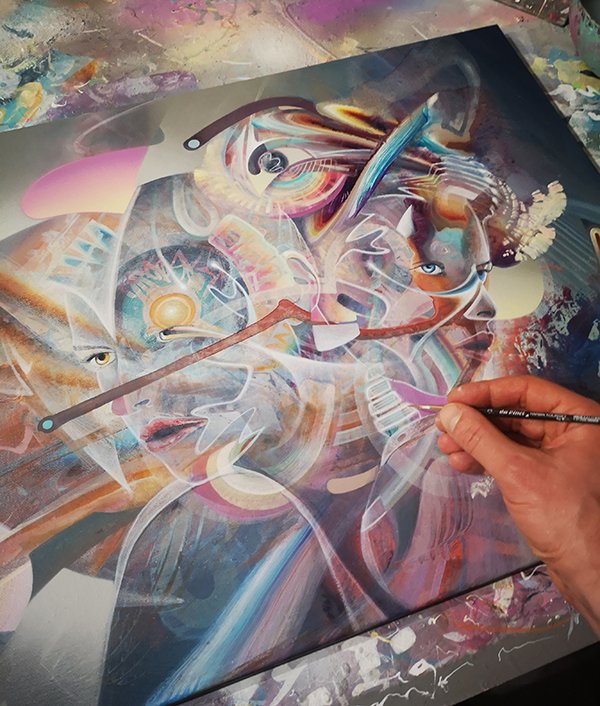 Chaos and too many colors...blending in the two 'sisters'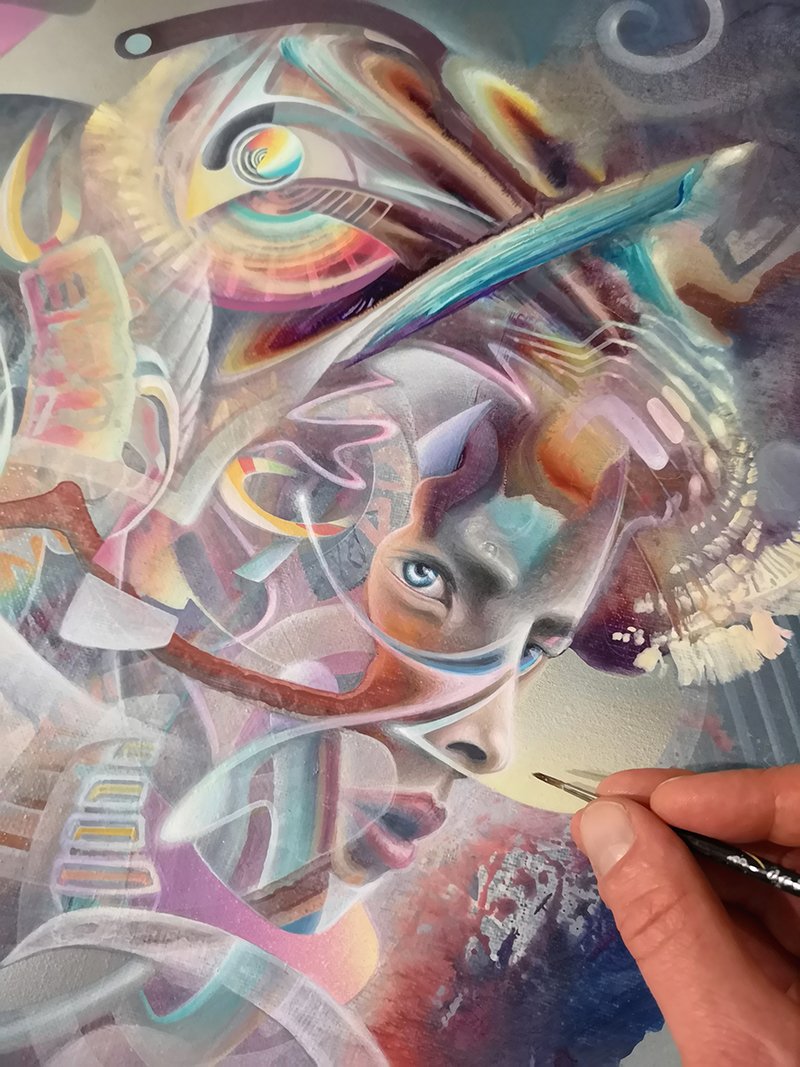 Detailing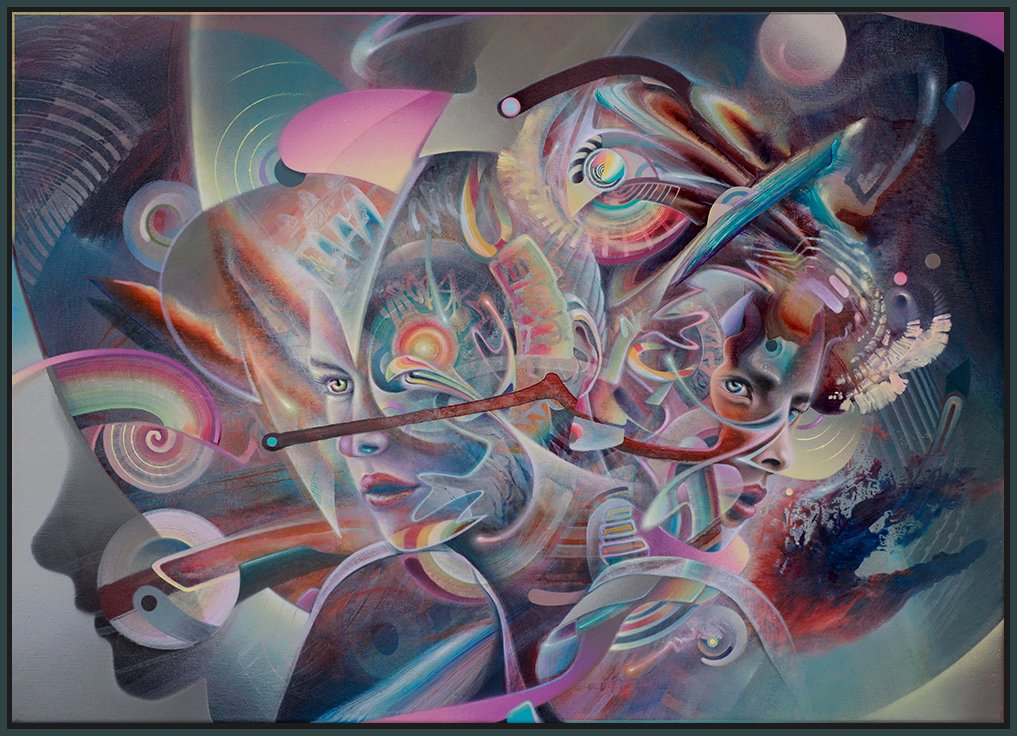 "No Rest for The Wicked" | acrylic on canvas | 50cm x 70cm | 2019

"In our day and age, global society has been saturated with the wrong teaching of false positivity. The denial of darkness never equates the abundance of light. And the denial of your actual character never equates to the reality of your best character. People today are afraid to work on themselves and on their actual realities, they believe that outward appearances are enough. Outward appearances have become everything in our current day and age. People don't see what they are actually like, nor who they actually are, in reality. They live in a phantasmic version of reality. It has to stop. In the phantasmic version of reality, there is no chance to experience true love, true goodness, and true metamorphosis. The caterpillar does not become a butterfly by telling everybody it has wings. It actually buries itself in darkness and grows those wings."
c. joybell c.

Upvoting & resteeming makes me happy and keeps my art alive :-)
For more information about my art please visit konstantinbax.com