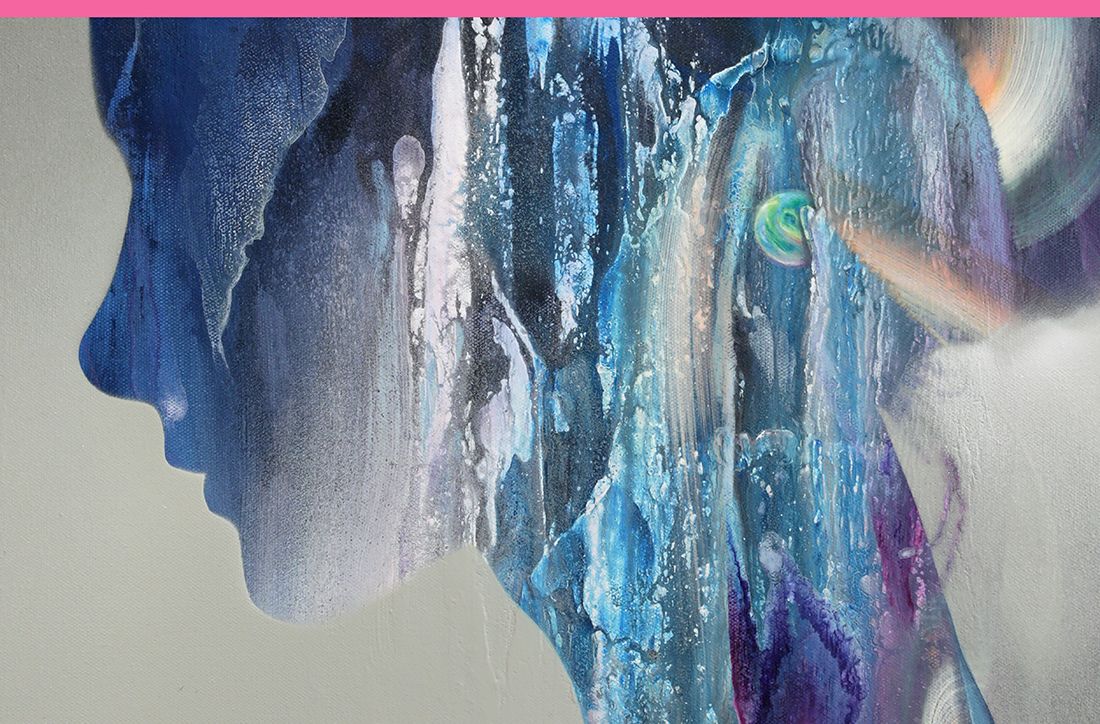 A Tale of two Sisters
After the universe created all the planets it took a short rest and was visited by spirit. They used their time well and made love under the stars. From this encounter, two beautiful daughters emerged. Flora & Fauna.

One calm and gentle, the other raw and violent, both blessed with a radiant beauty. Although very different, they animate the universe in a symbiosis ever since. They are life itself and represent the possibility for every species to transform to the better.
It is said that once a species is loosing the contact to them, it will be wiped off the face of this earth forever.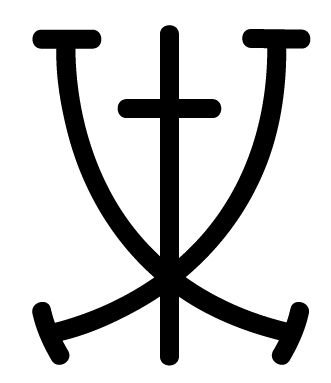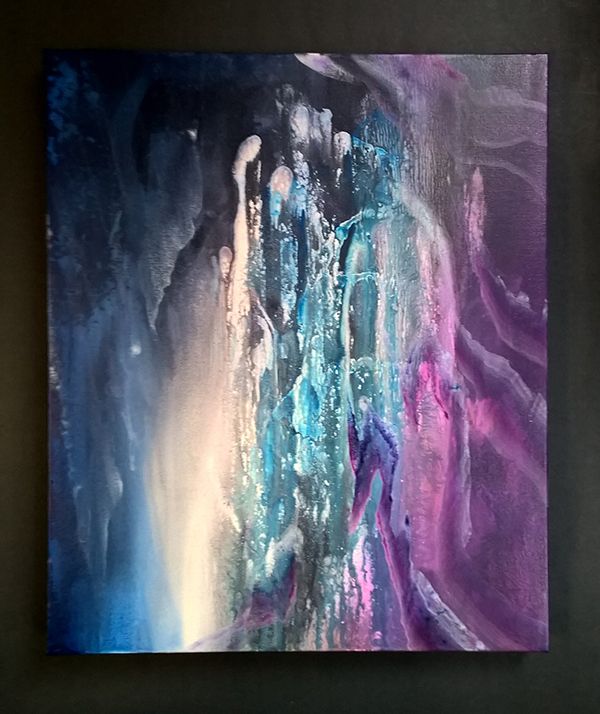 The underpainting was already very wild...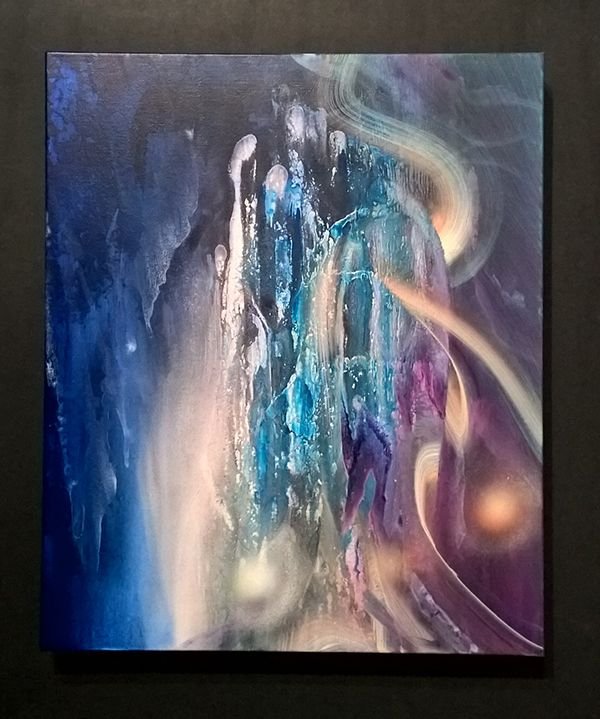 ...I just added some controlled strokes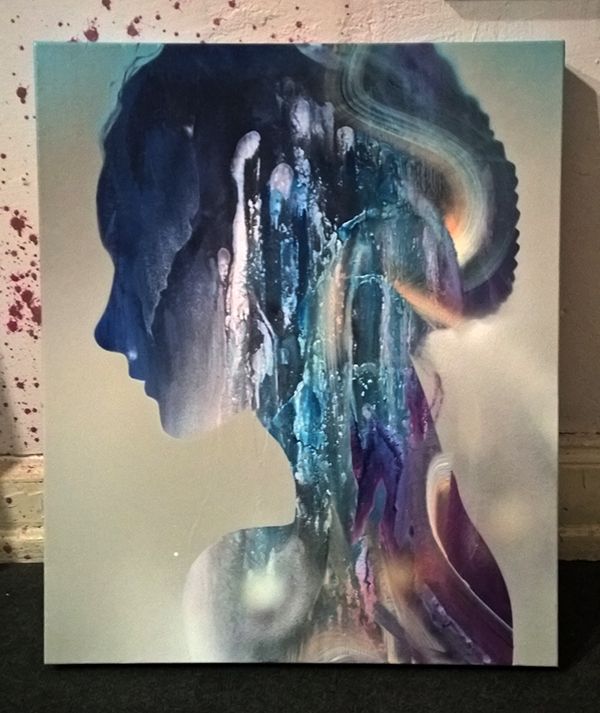 and drew in the contures of the face...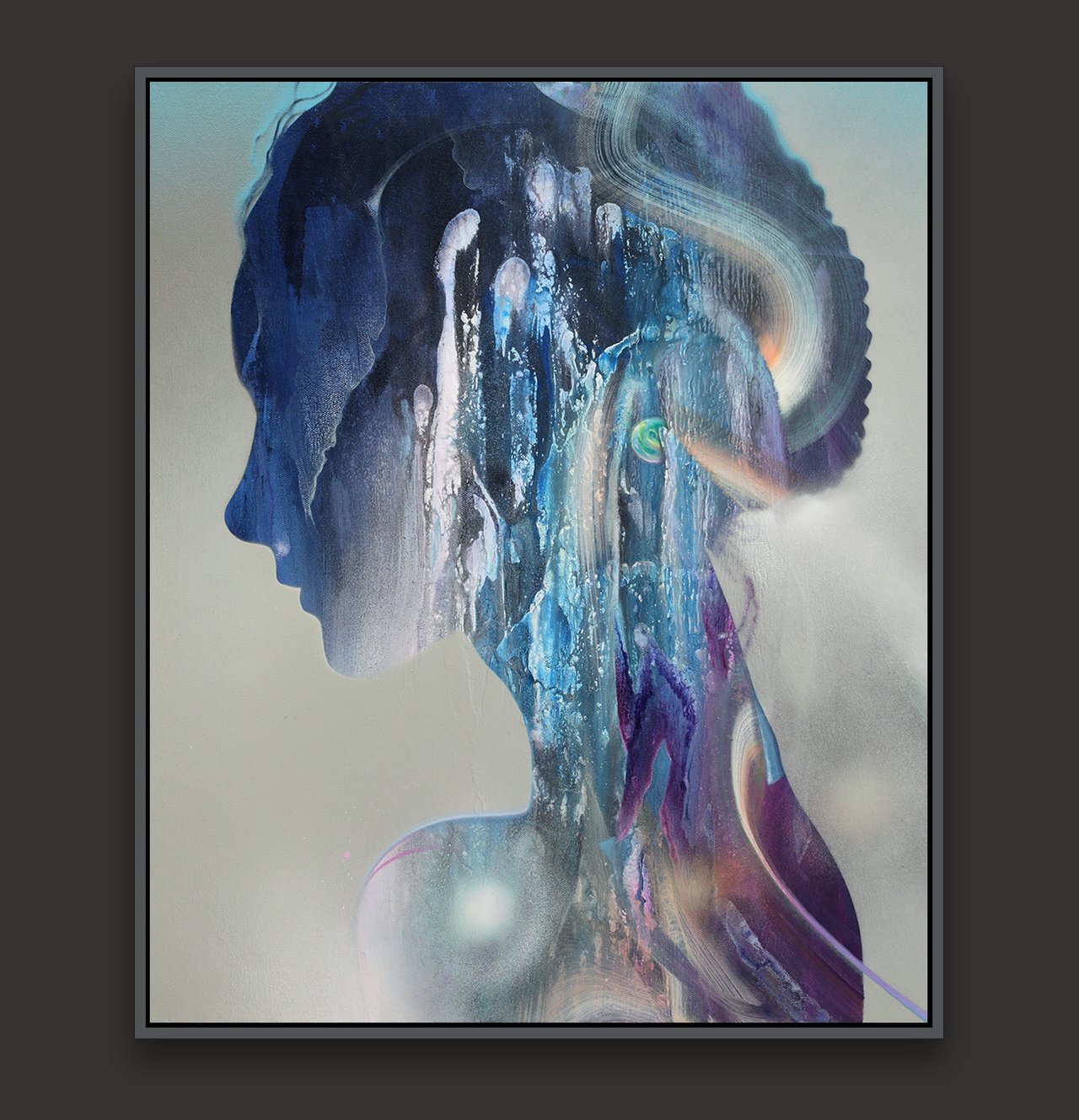 "Fauna Organica" | acrylic on canvas | 50cm x 60cm | 2018

"It is not light that we need, but fire; it is not the gentle shower, but thunder. We need the storm, the whirlwind, and the earthquake."
frederick douglass

I hope you enjoyed the progress images and the final piece...stay tuned for "Flora", coming tomorrow ;-) Have a great evening everyone!
Upvoting & resteeming makes me happy and keeps my art alive :-)
For more information about my art please visit konstantinbax.com