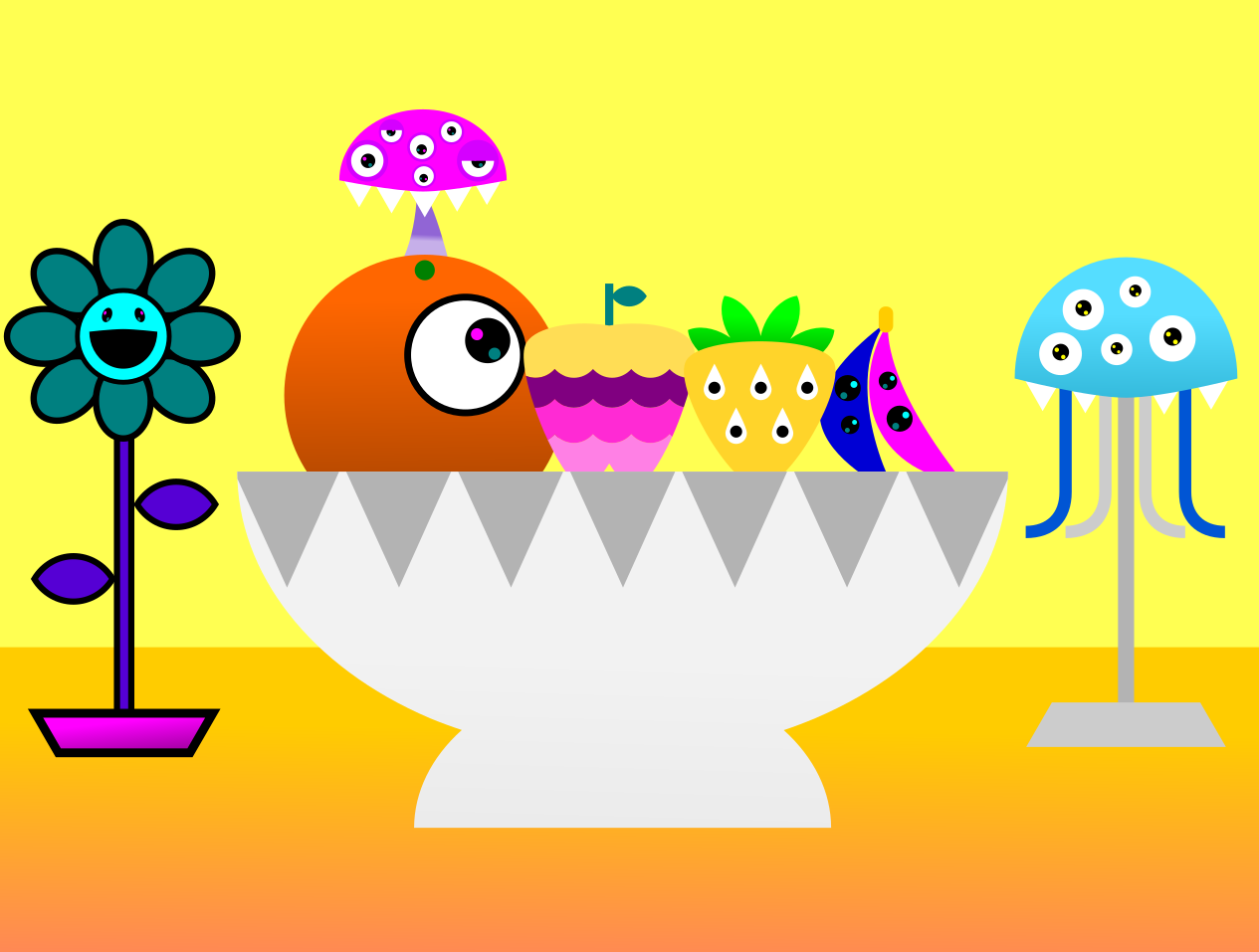 Last night, I was working on a rather simplistic looking piece, based on Takashi Murakami's superflat art movement. The artstyle, as well as individual elements are a homage to his style. The eyes, the flat design-like style, and even the flower on the very left of the art alludes to Murakami's work.
In fact, the flower actually alludes to a specific work of Murakami's: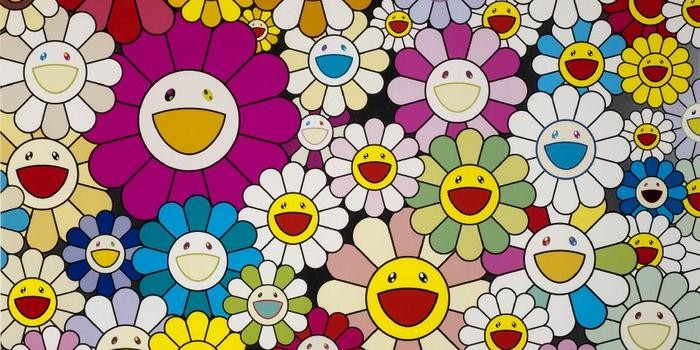 Just to give a tiny bit of behind the scenes, here's the art while being made in Inkscape: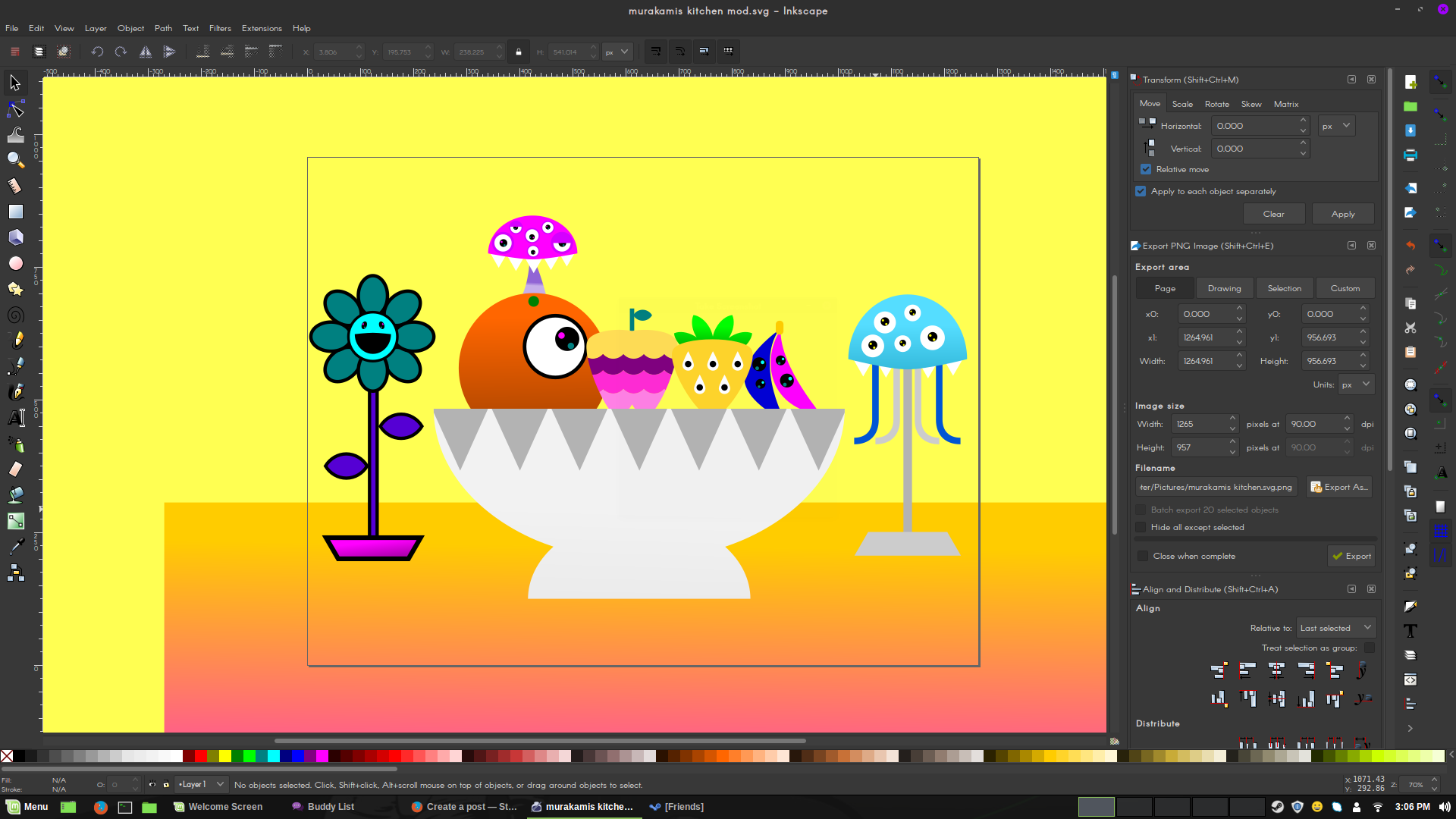 Let me know what you guys think of this quick piece.