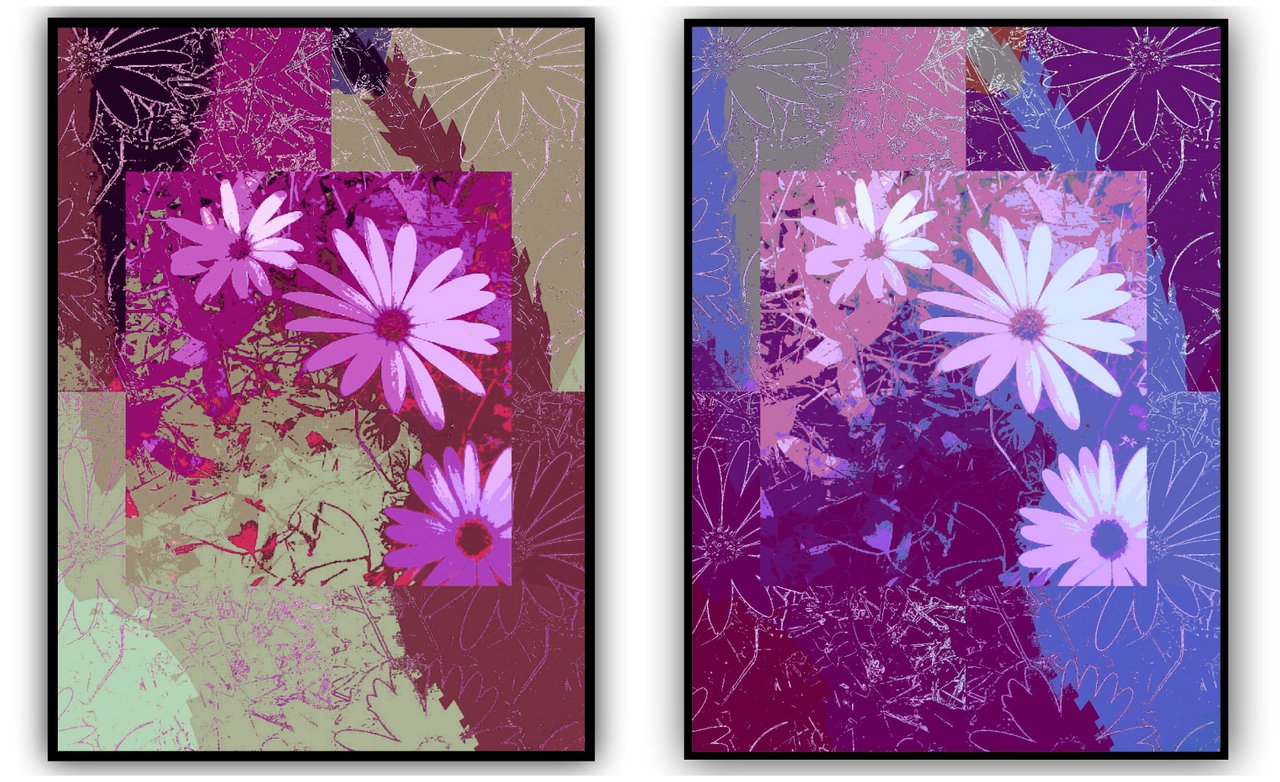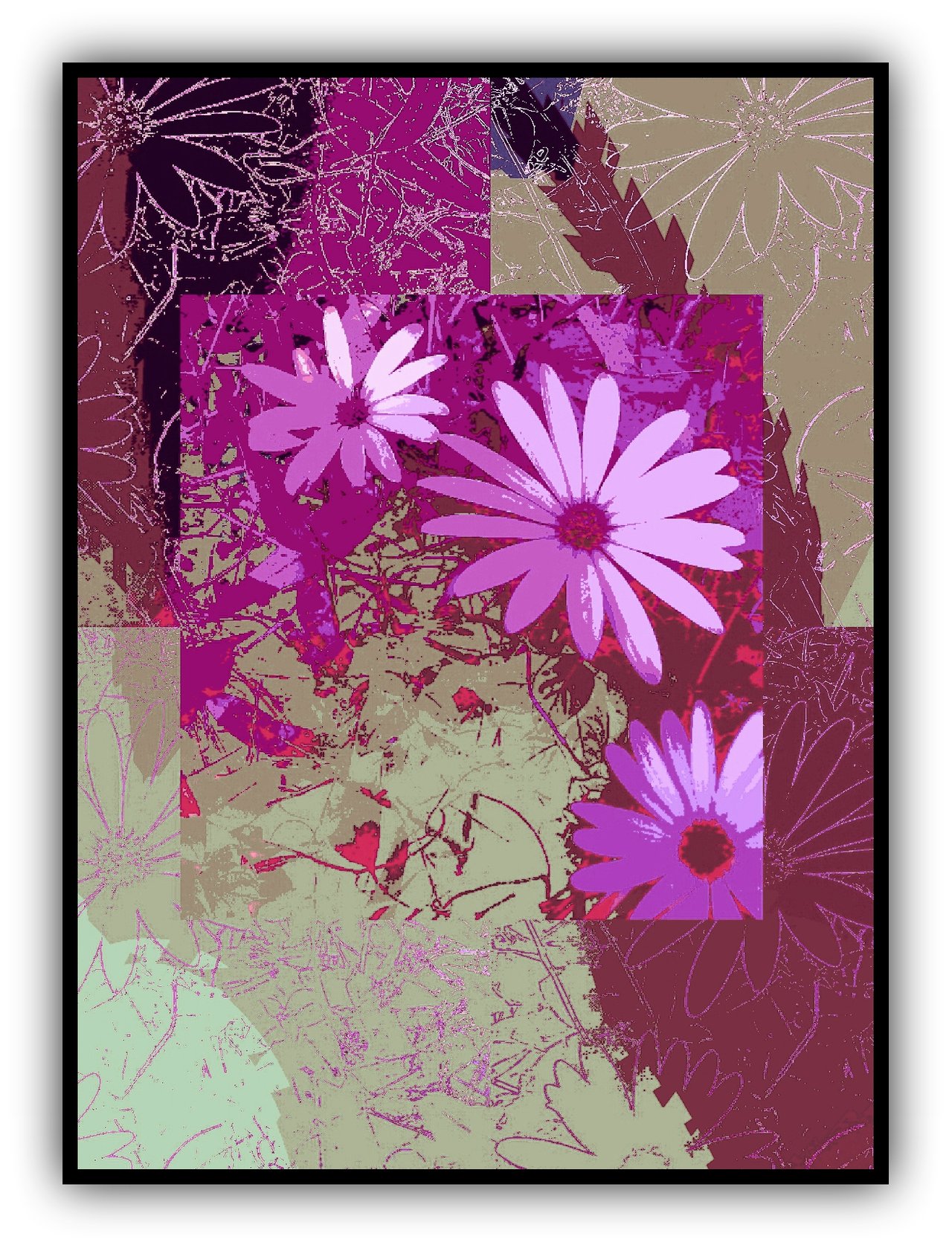 Enjoyed creating these three versions of a daisies collage in shades of pink, plum, purple and blue, among other colours that blend with that colour palette.
Added frames and vignette effect to this bright poster art.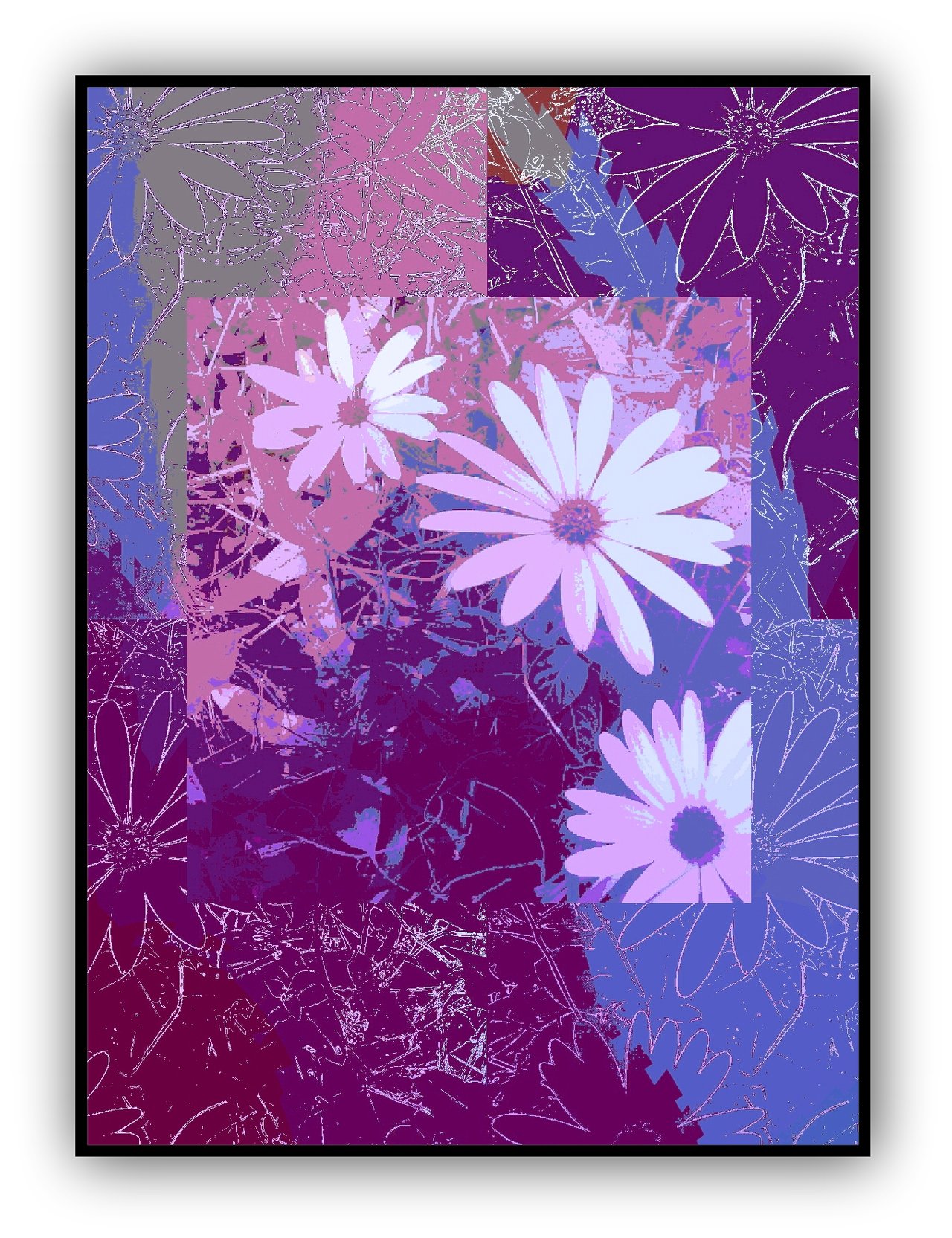 Credit - My own art and collage work

Keep safe and enjoy your Saturday.
God bless :)