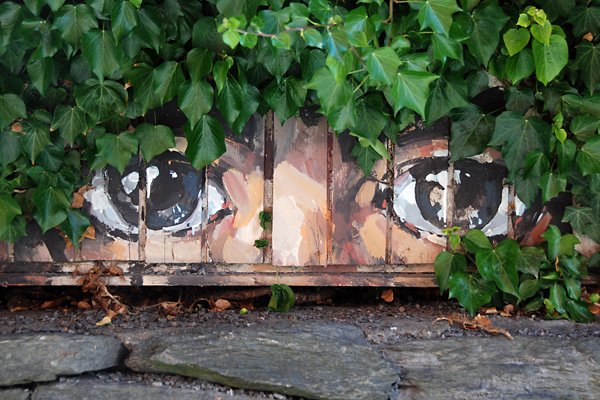 A few years ago when I was in Stavanger I came across this face under a green bush. Quite creative to use the bush as hair. It's not that big, so you can easily walk past it. The fact that the bush is over the eyes makes it a little hidden. At the same time, I think shrubs and eyes fit together perfectly. I've been to Stavanger since, but didn't see it. If the owner didn't cut his bush, I couldn't see my eyes and they couldn't see me.
And here is a video from Chris with some more art pieces from Stavanger. Enjoy!
Please do follow if you want to keep up with my next street art. Any upvotes or resteems are hugely appreciated!
Latest street art post, check out :
STREET ART #53 – How street art is used as a tool in urban renewal (Mauritius)
U.J
Kristiansand, Norway
All the photoes are mine, Ulla Jensen (flickr, Instagram and facebook)
Read about us? // Main page!
Latest content: Travel, Art, Food, Article, Poetry