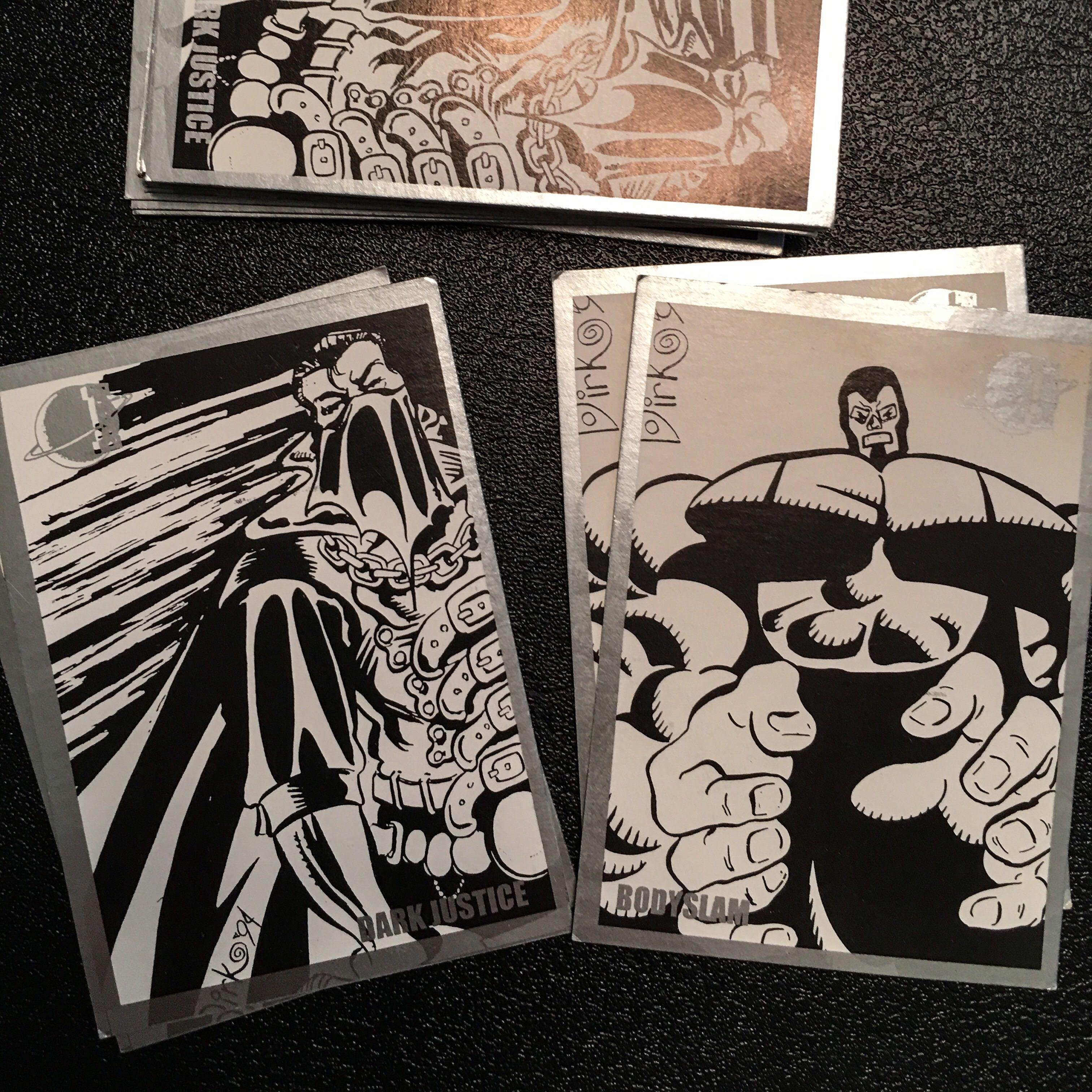 Back when we were publishing Rough Cut comics we were approached to participate in an Independent Universe Collector Card Set.
I did the pencils and inks for two characters... Mike Brand's Bodyslam, and Chris Borthick's Dark Justice (both characters that I illustrated stories for).
It was fun to be a part of a bigger card set. I ran into these cards while I was digging through stuff in my parent's garage.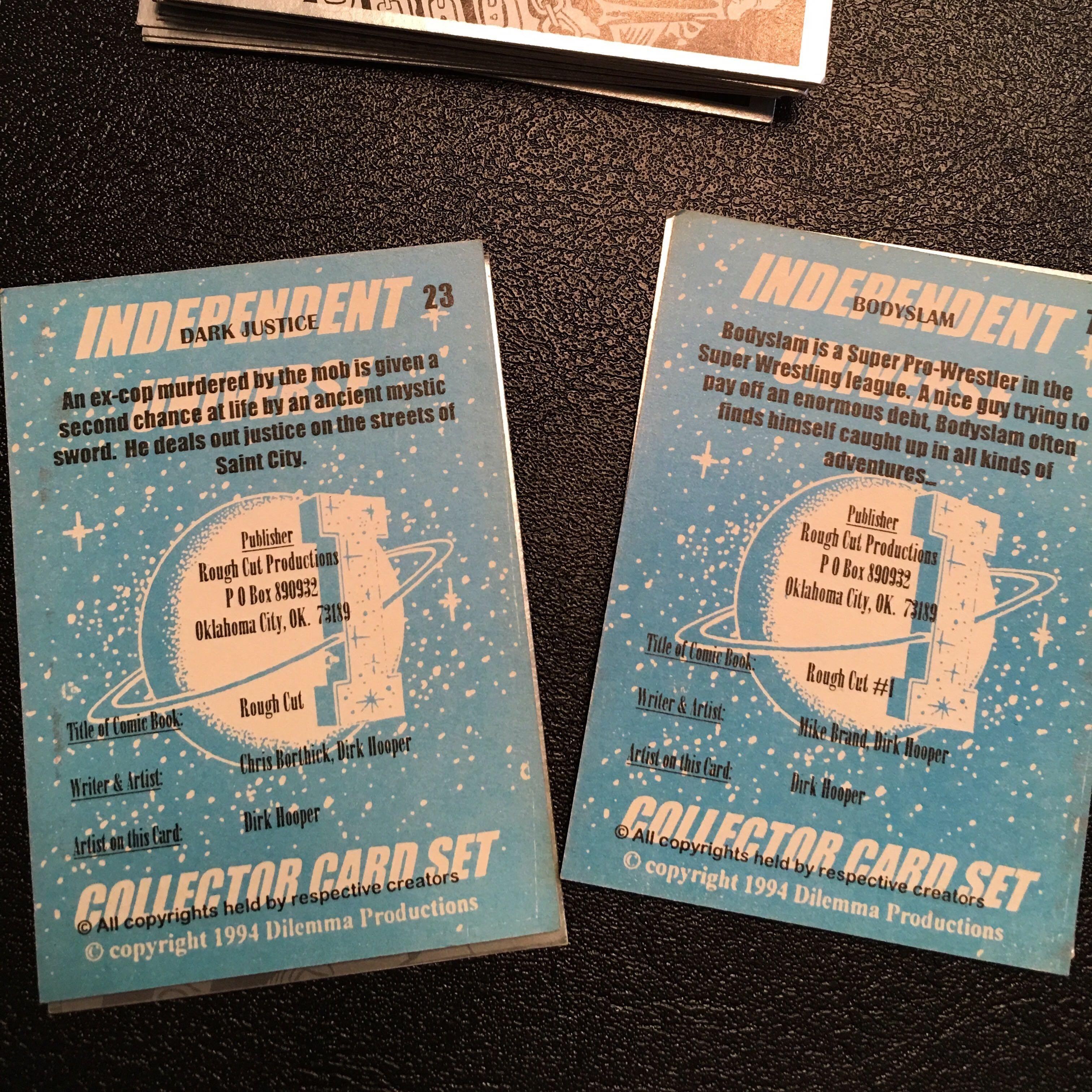 ---
All images are copyright 2018 by Dirk Hooper.

If you enjoyed this article, please give me a comment, an upvote, or a resteem! I'll share more of what you love the most.