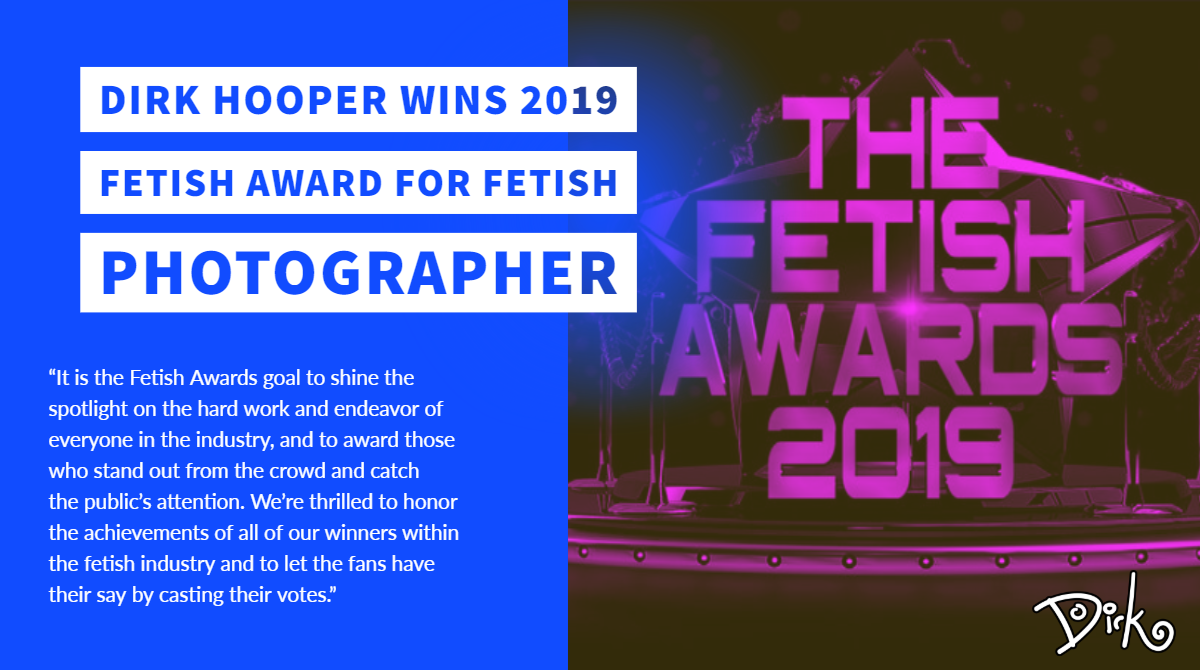 I won the 2019 Fetish Award for Fetish Photographer!
This is my third year in a row to win this award!!!
Thanks to all the fans and friends out there who made this possible. I deeply appreciate your votes and your support in my endeavors. I love you all!
Fetish Con, the gathering of fans and practitioners of all things fetish, just concluded in Florida over the weekend, and organizers of the Fetish Awards have announced the winners of the 4th Annual Fetish Awards.
The Fetish Awards were held at the Hilton St. Petersburg Bayfront Hotel. The Awards were hosted once again by Anastasia Pierce and Jewell Marceau.
"The fourth year of the Fetish Awards was another huge success!" said event coordinator Genesis Lynn. "The fans voted for their 2019 Fetish Favorites, and we saw returning winners, as well as brand new faces, receiving honors. It is our goal to shine the spotlight on the hard work and endeavor of everyone in the industry, and to award those who stand out from the crowd and catch the public's attention. We're thrilled to honor the achievements of all of our winners within the fetish industry and to let the fans have their say by casting their votes. Congratulations to all of the winners! We can't wait to do it all again next year, for the 5th Anniversary Fetish Awards Show."
The Fetish Awards highlight and honor those who have been integral to the overall growth of the fetish and alternative industry. Whether they are a model or an actor, a producer or a production company, a live stage performer or web cam model, a fetish/alternative clothing company or an adult toy/novelty company, organizers invited the public to nominate their favorites.
https://avn.com/business/articles/video/the-2019-fetish-award-winners-have-been-announced-842109.html