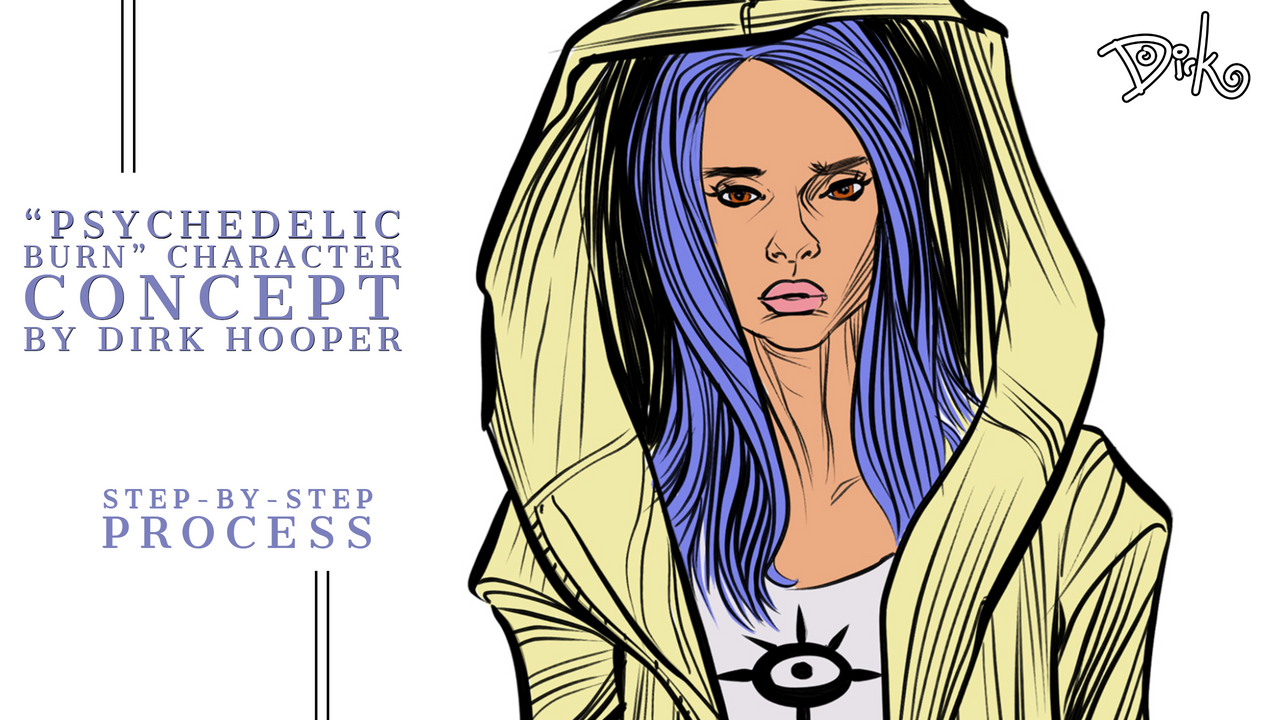 In the early 90s, when I got serious about doing comics, I created an 8-Page comic story called "Psychedelic Burn."
The following years I had a few other comic stories published with friends and eventually focused on photography and writing.
About four years ago I returned to drawing, inking, and painting, but this time I moved my complete process to digital. That's been an interesting journey (and not always so easy... never stop drawing folks), and a hell of a lot of fun for me. It's allowed me to slowly find my new style.
So, I'm toying around with returning to "Psychedelic Burn" for another 8-Page story. While I wasn't doing the story, I was still thinking about it all that time and I have a lot more to say about the characters and world I created long ago.
This character concept is a big deal to me because I feel like I've been building up to this for the past few years. The whole process and style are what I've been figuring out. I'm finally at a place where I may be ready to return to sequential art.