Here is today's coffee shop drawing, but the "coffee shop" is our lovely beach.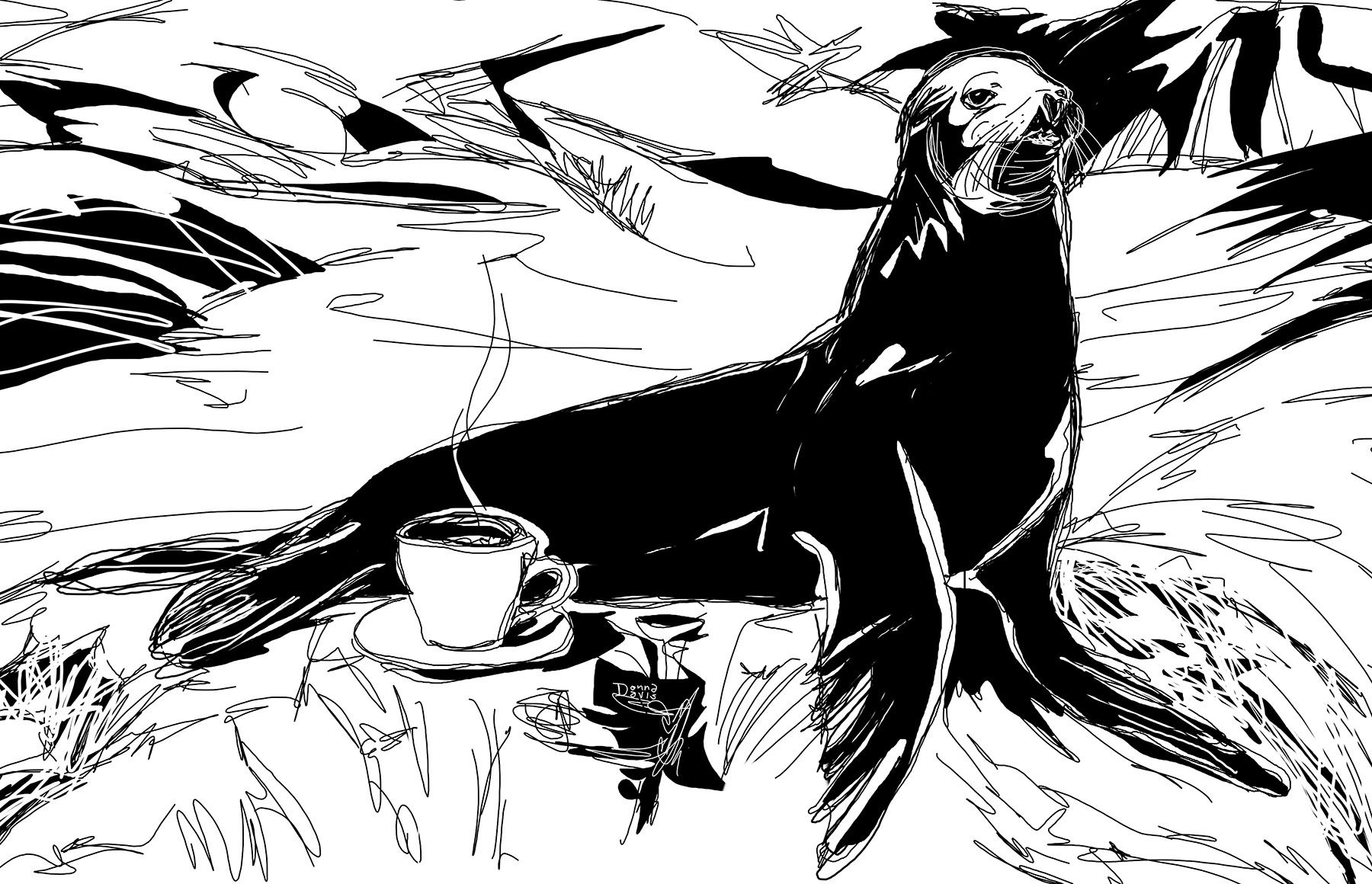 It was far too warm (60 F) and the sky far too blue to go to a coffee shop to work this morning. Therefore, I took Monty and my cuppa and headed down to our beach. I'm lucky to live by the sea and spend a lot of time down here. The sun today just beckoned me.
In my coffeehouse drawings I have lately been inventing animal scenarios and I thought today should be no different. We are not lucky enough to get seals in our cove (although they say with seals you get sharks so mixed blessing) but today I imagined a lovely long sleek black water mammal friend to share his cup of coffee with Monty and me.
And you can see Monty is here, though he hasn't his own cup. Sometimes I do bring him his own cup, though, as he LOVES milk and will get so excited if you chant, "Monty want his Milk!" Odd folk, we animal lovers.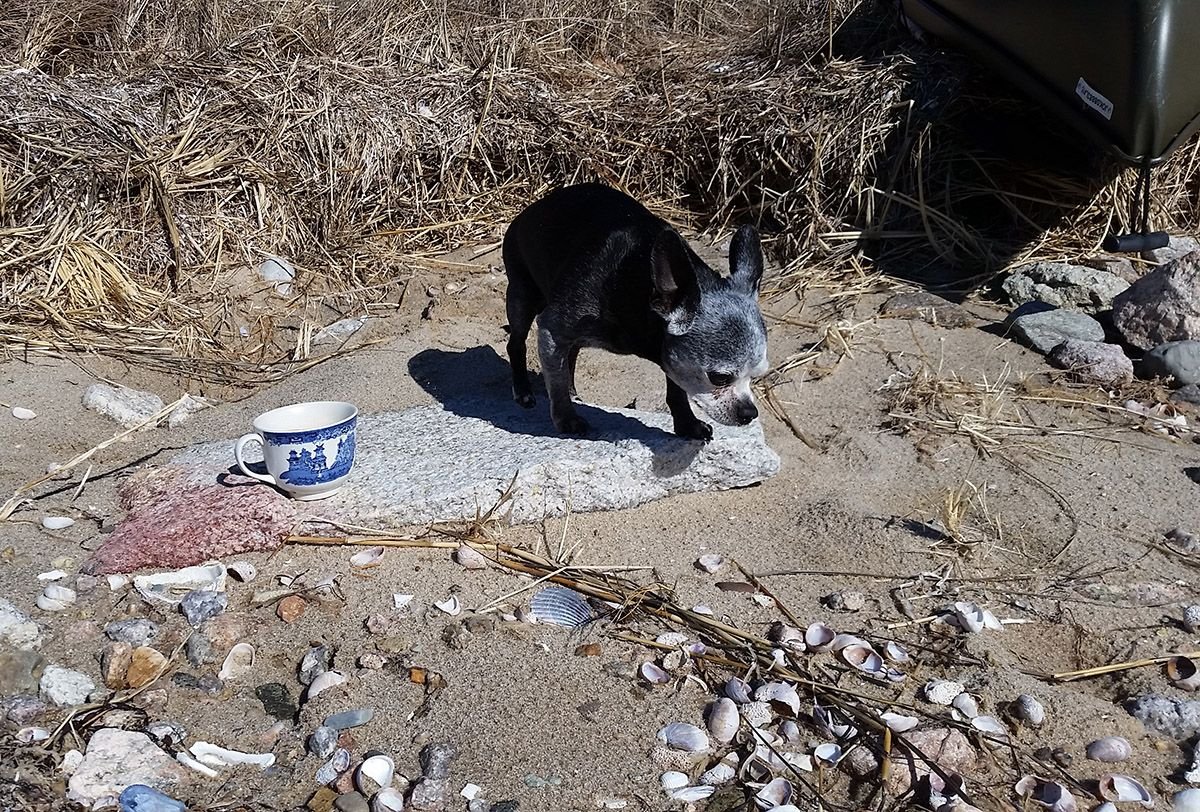 None of our Summer furniture is down here except an old Adirondack ( a plastic one) that somehow managed to not get put away last Winter, but is none the worse for wear. And was a happy place to sit amongst the dried salt hay and seaweed whilst sketching.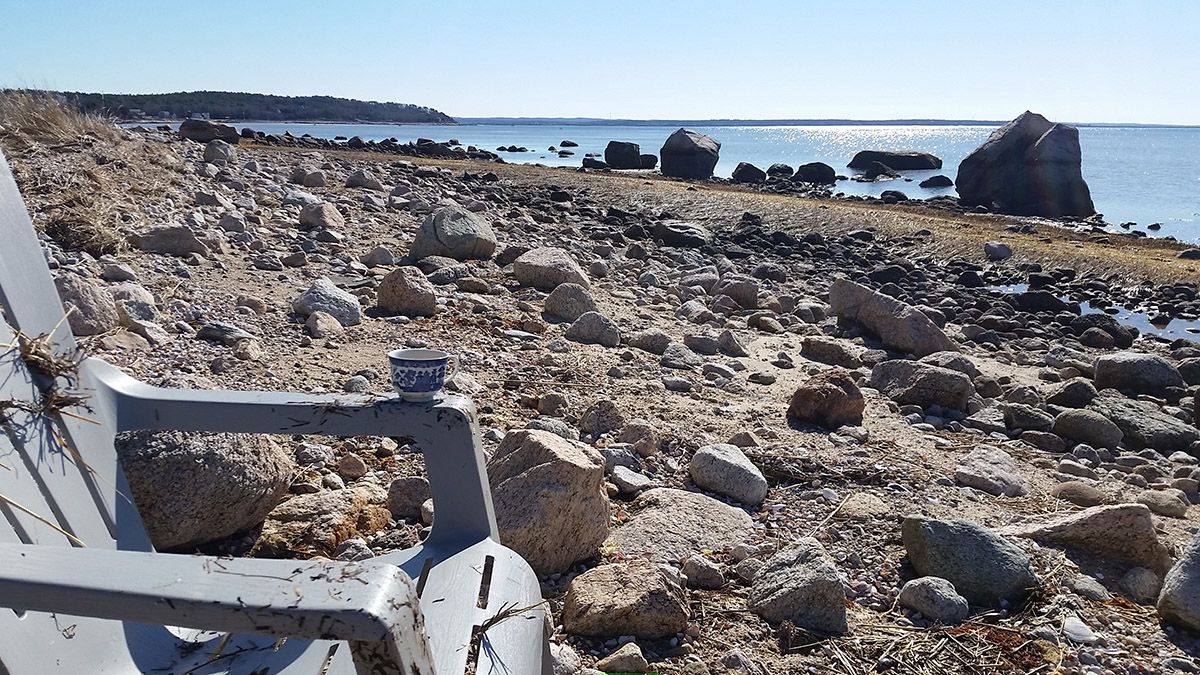 A wonderful "natural" coffee table to enjoy!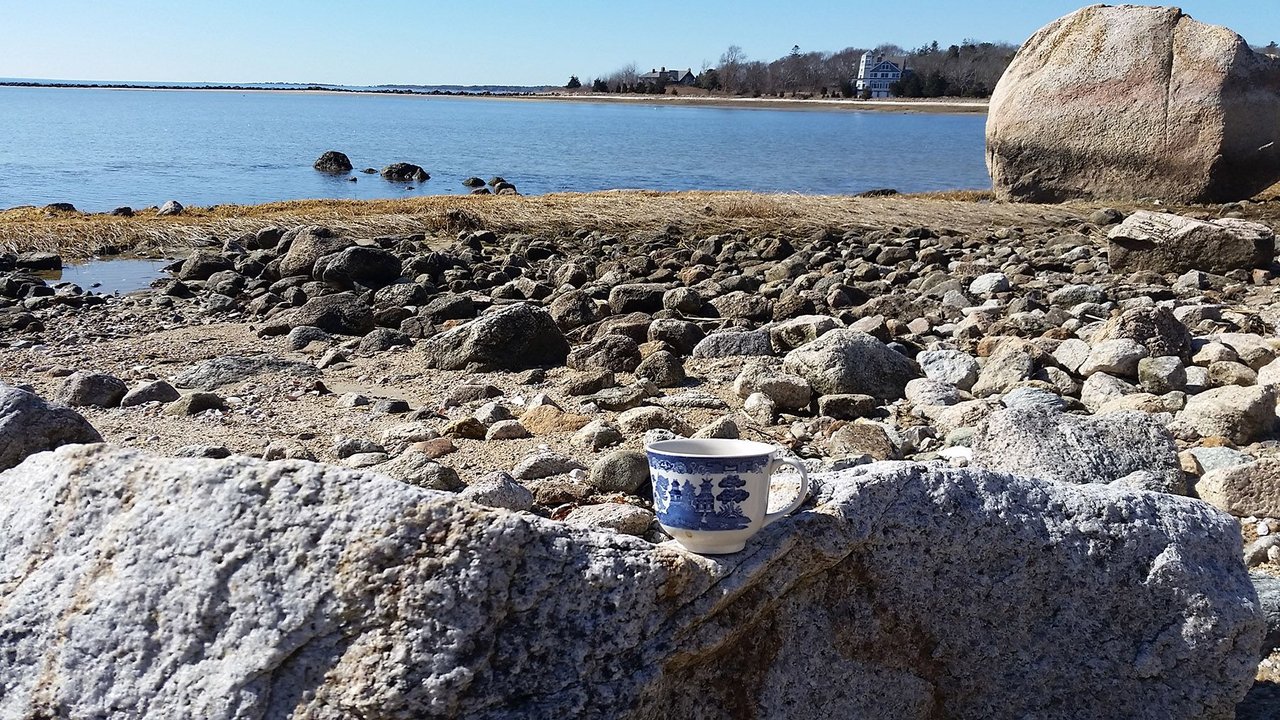 On my way back up from my morning sketch I had to get a shot of my cup amongst some of last year's treasures. I also have a tradition of our 'conch tree' where in I ask friends to hand a conch shell if they find one on the 'tree' on their way up from the beach.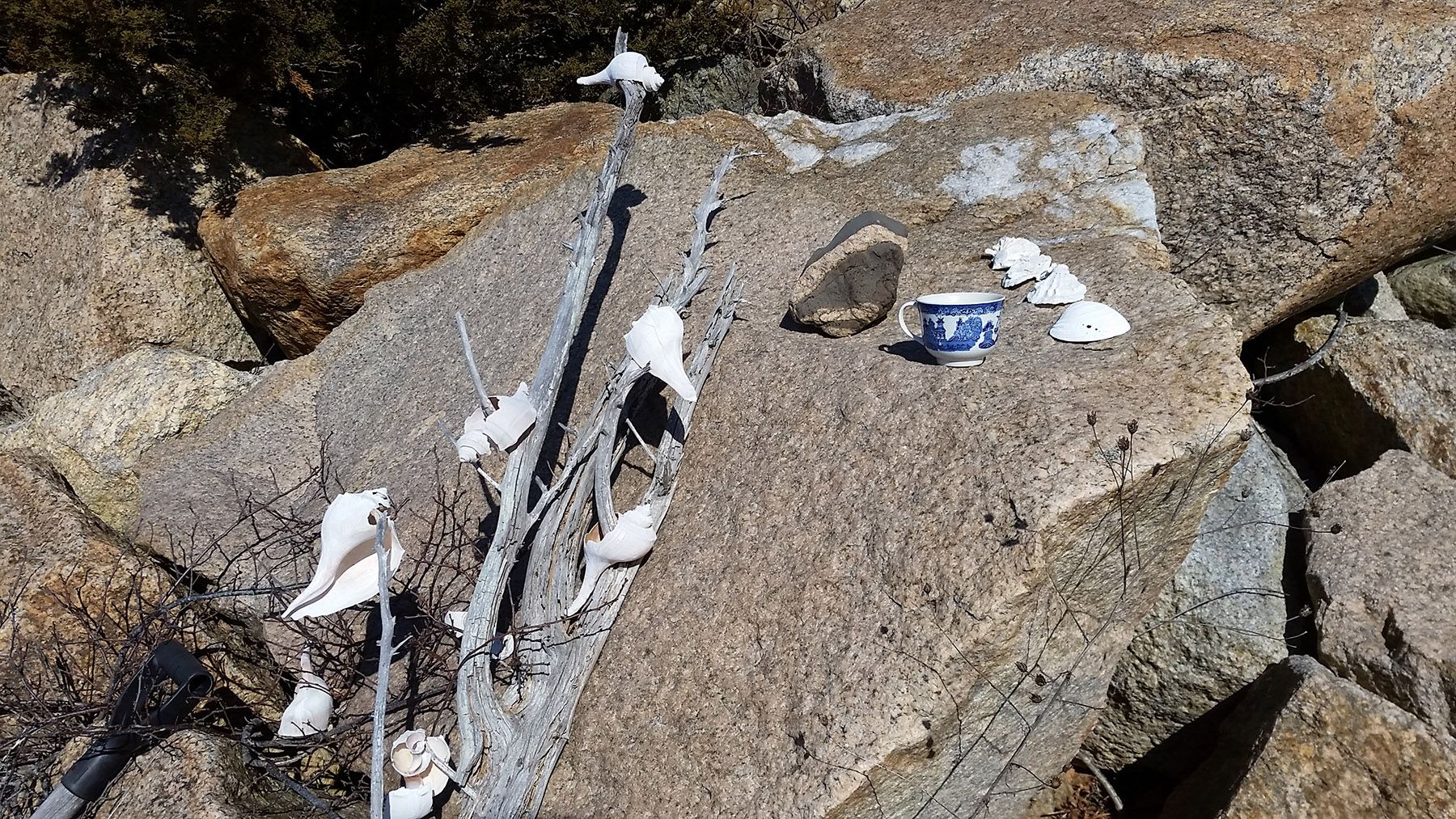 Well, with all my to-doing still to do, I had to make time for my drawing today. I hope you enjoy it. I will be doing some dividers soon and will be making some special ones for @steemitbooks. I will probably make extra and some fun random ones to share with #creativecommons tag when I make them.
If you appreciate my work please feel free to upvote, resteem, and by all means comment.
---