Final Result: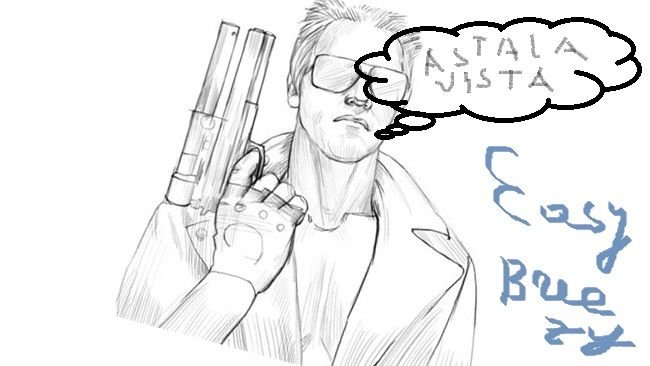 Step 1
Make a body sketch and robot weapon.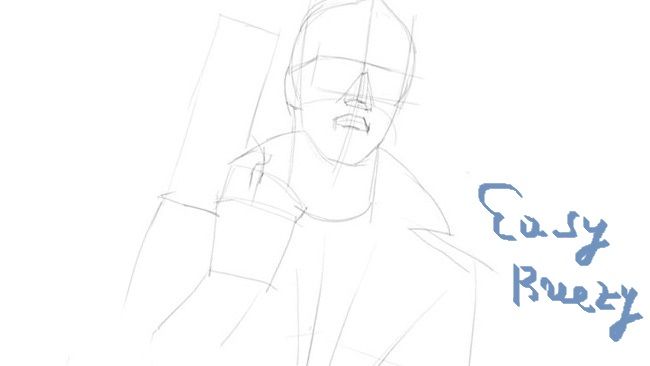 Step 2
Draw the glasses, hair and fingers of the Terminator. Draw details of the gun with easy movements.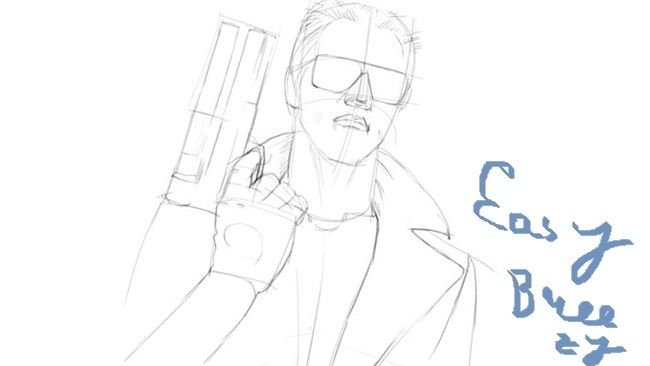 Step 3
Now go to the drawing of the face, in particular the nose and the lips. Shade goggles, some parts of the head and neck. Images of folds on clothes.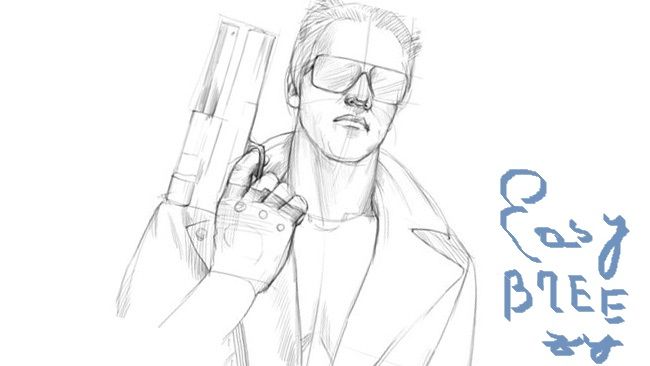 Step 4
Sothe auxiliary lines. Clearly draw out the contours of the body. Done!