This is my original White Charcoal Lion drawing+ i included some progress photos of it. Found them already, was searching through my files for about 30 minutes.
White charcoal pencil is excellent for highlighting over black, or for use on dark papers. Just yesterday i bought more black sheets of paper. This time larger size. This lion is on A3 size paper. When i am drawing with charcoal(black or white) the larger the drawing is, its easier for me. It is because its hard to sharpen charcoal pencils. Hard to get them really sharp.In average about 1 h of working with charcoal pencils, one sharpener is done, And not the cheapest one.
The great thing about white charcoal is that work can be erased absolutely clean. That is something you cant do with dark charcoal. Almost impossible to erase it. I spent around 20 hours making this.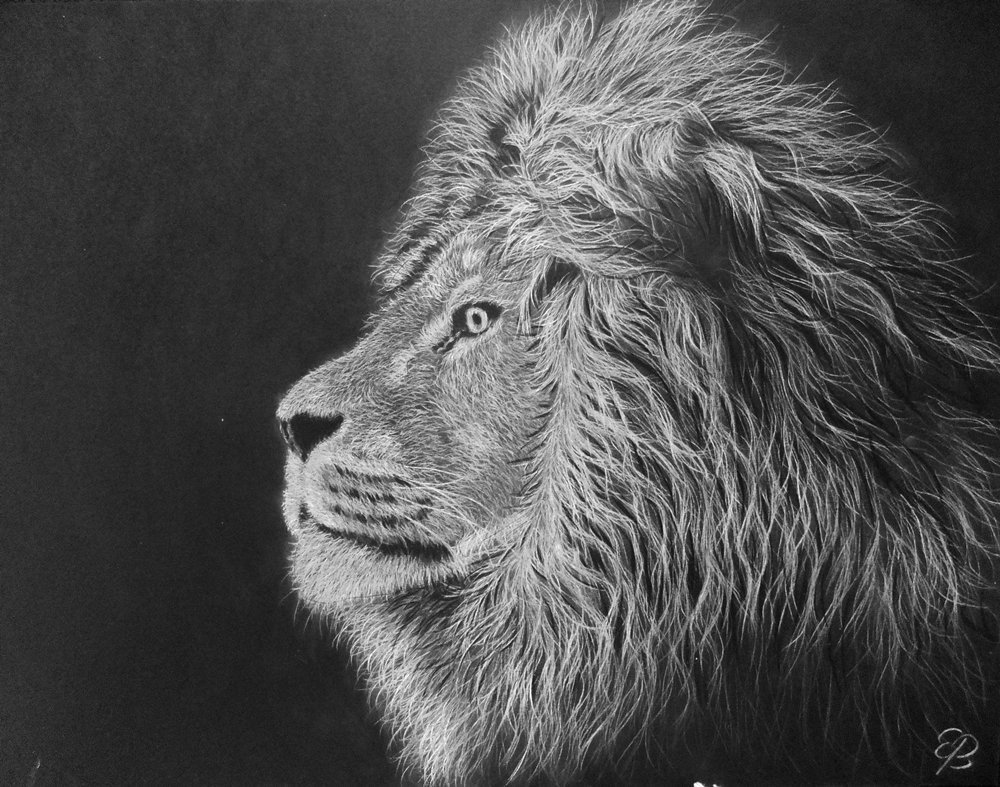 I started with the nose and than worked towards the eye. At this point i was really worried about the eye. In this stage also it does not look realistic.. Thats why i said that the bigger the drawing-the better. The eye was small, and i could not add any more details to it. I cant say that i was satisfied 100 proc with the end result, but it was much better than i tought it could be. I was really pessimistic about the whole thing at this point.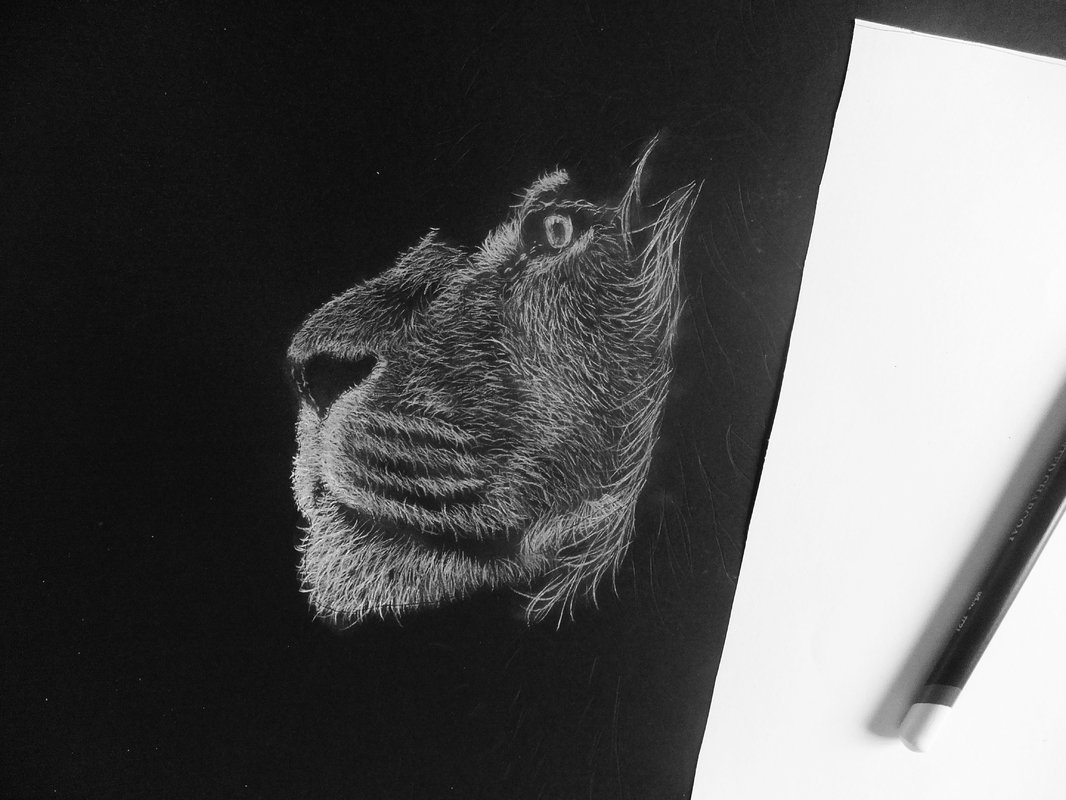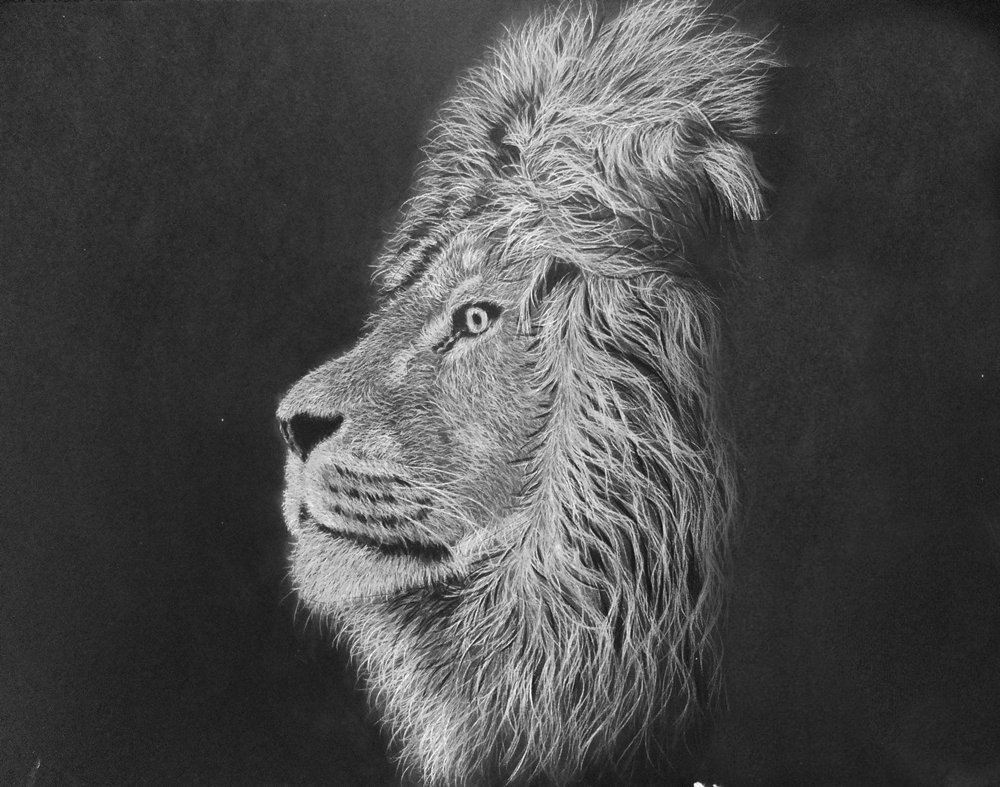 I know that i have a lot to learn about white charcoal,since i have been working with it just a few months. But at the moment i think it has won over dark one for me. I worked with black charcoal pencils for years. I don't want to say i got bored with it, i just want to get better and as an artist its important to develop my artistic skills and to work with different mediums.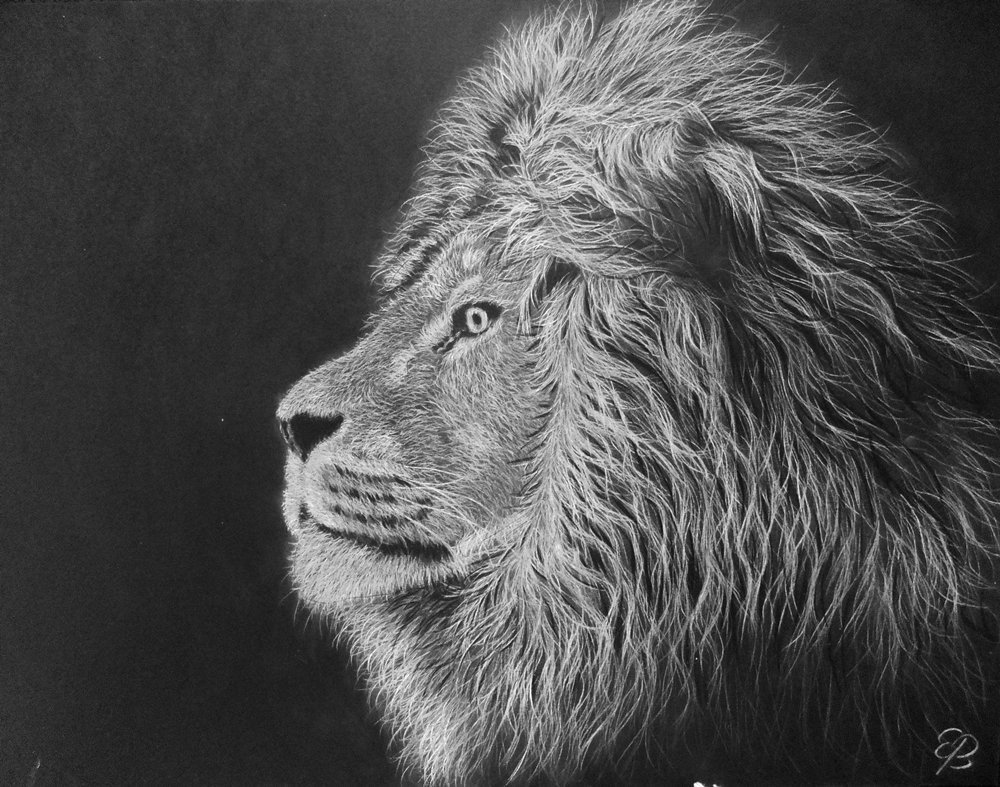 This photo i received couple of days ago from a person who purchased this drawing.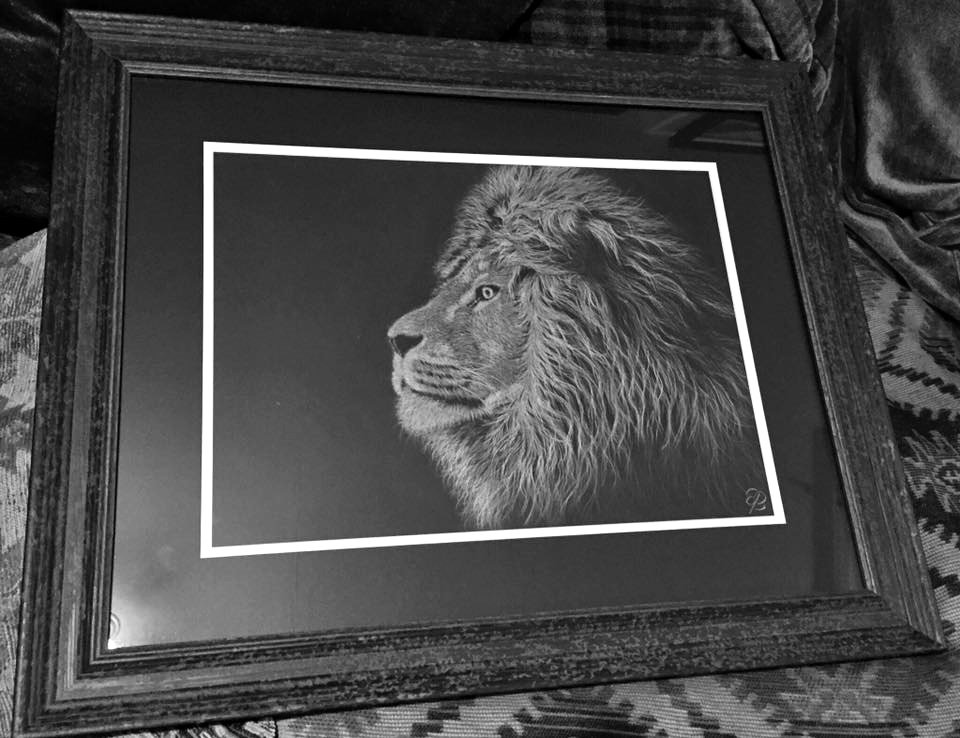 I will include a link to my verification post, that all of the drawings posted here are done by me: https://steemit.com/art/@edgarsart/edgarsart-original-art-now-verified
More of my art you can find on my twitter page: https://twitter.com/EdArtDrawings