Hey, folks! A brand new work from me, this time!
Been on a huge history kick for the last couple of years and Mike Duncan's The History of Rome podcast is primarily responsible for me buying about 30 history books, so I decided to draw a couple Romans listening to podcasts like a regular human does.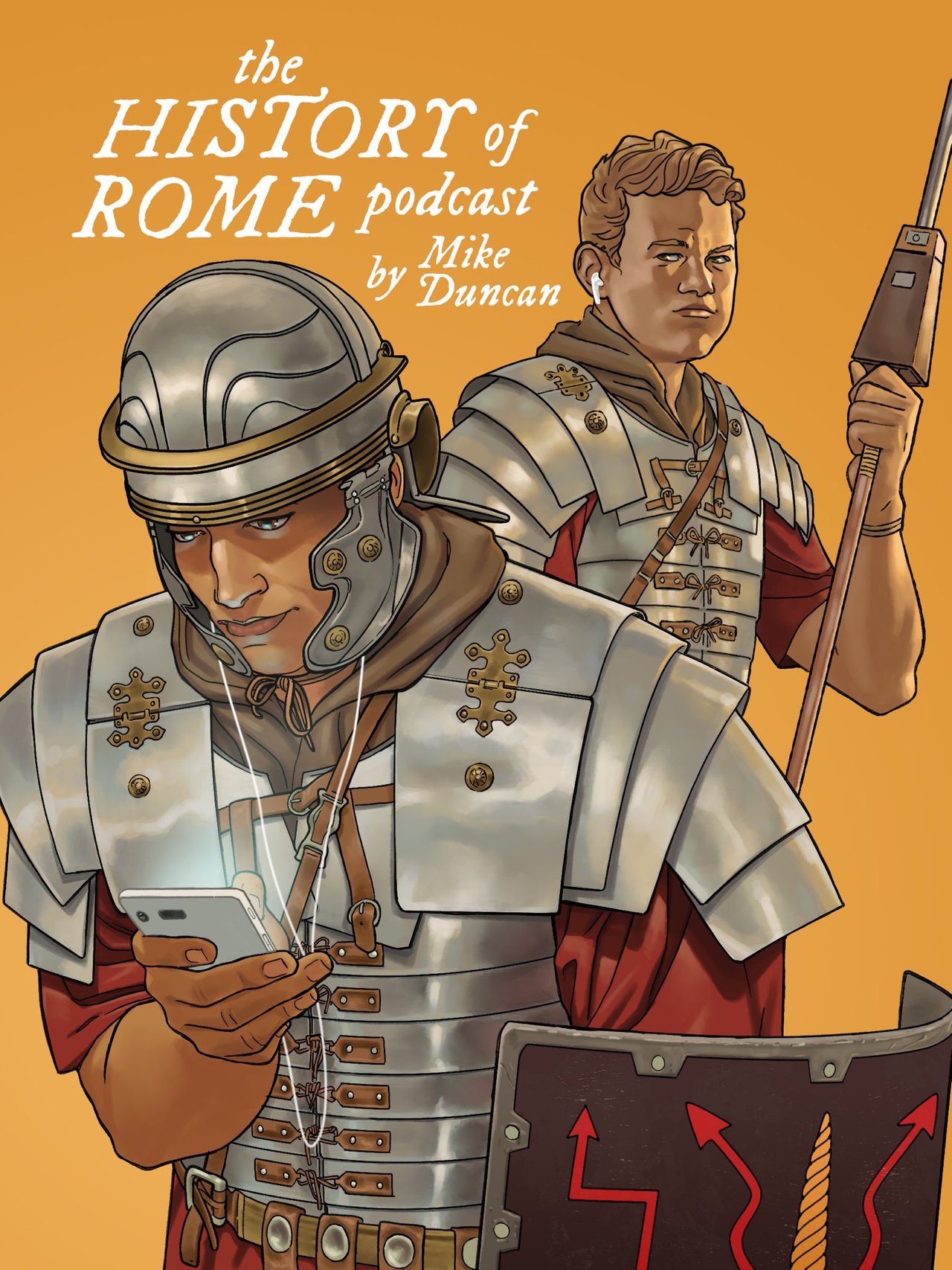 And two close ups: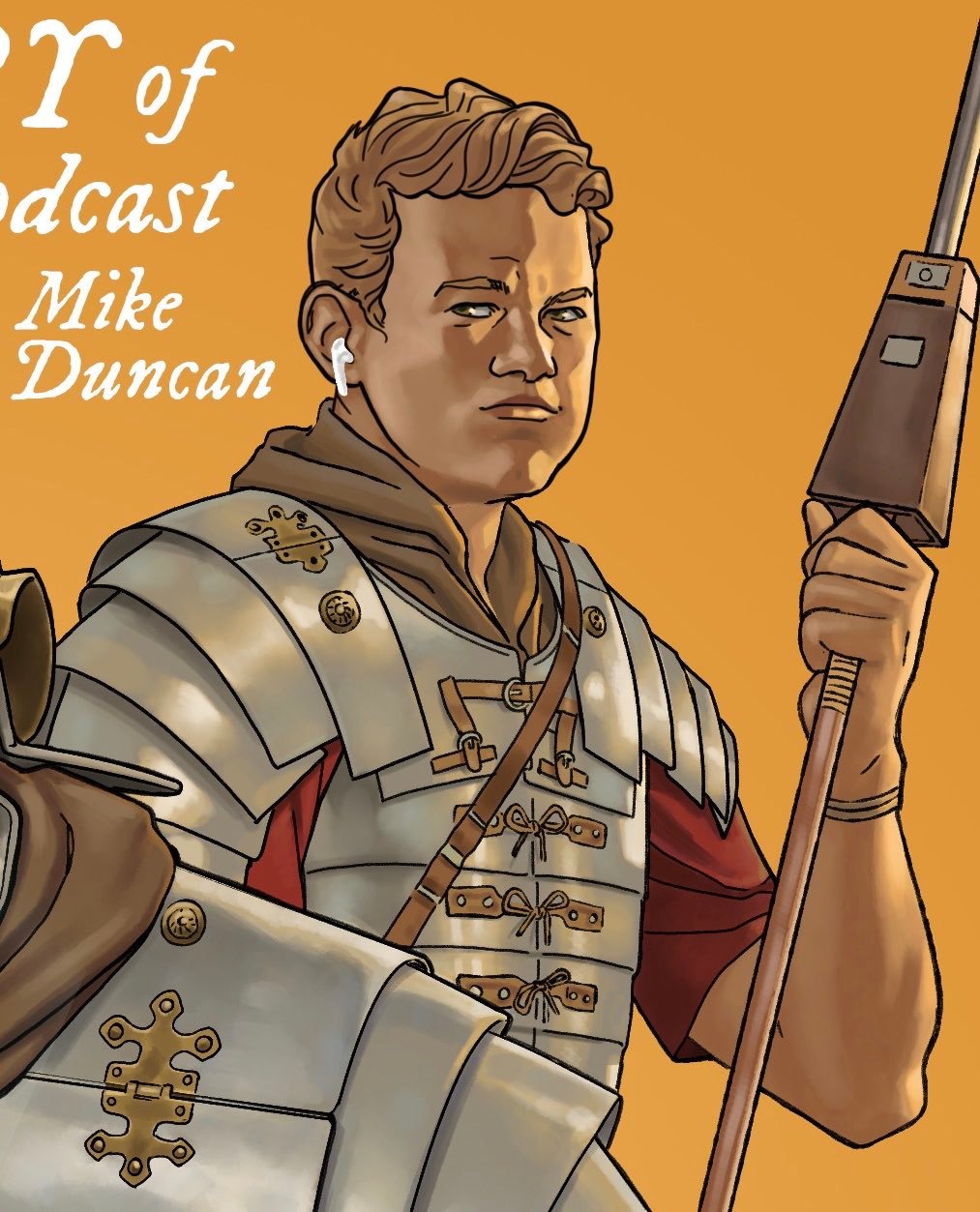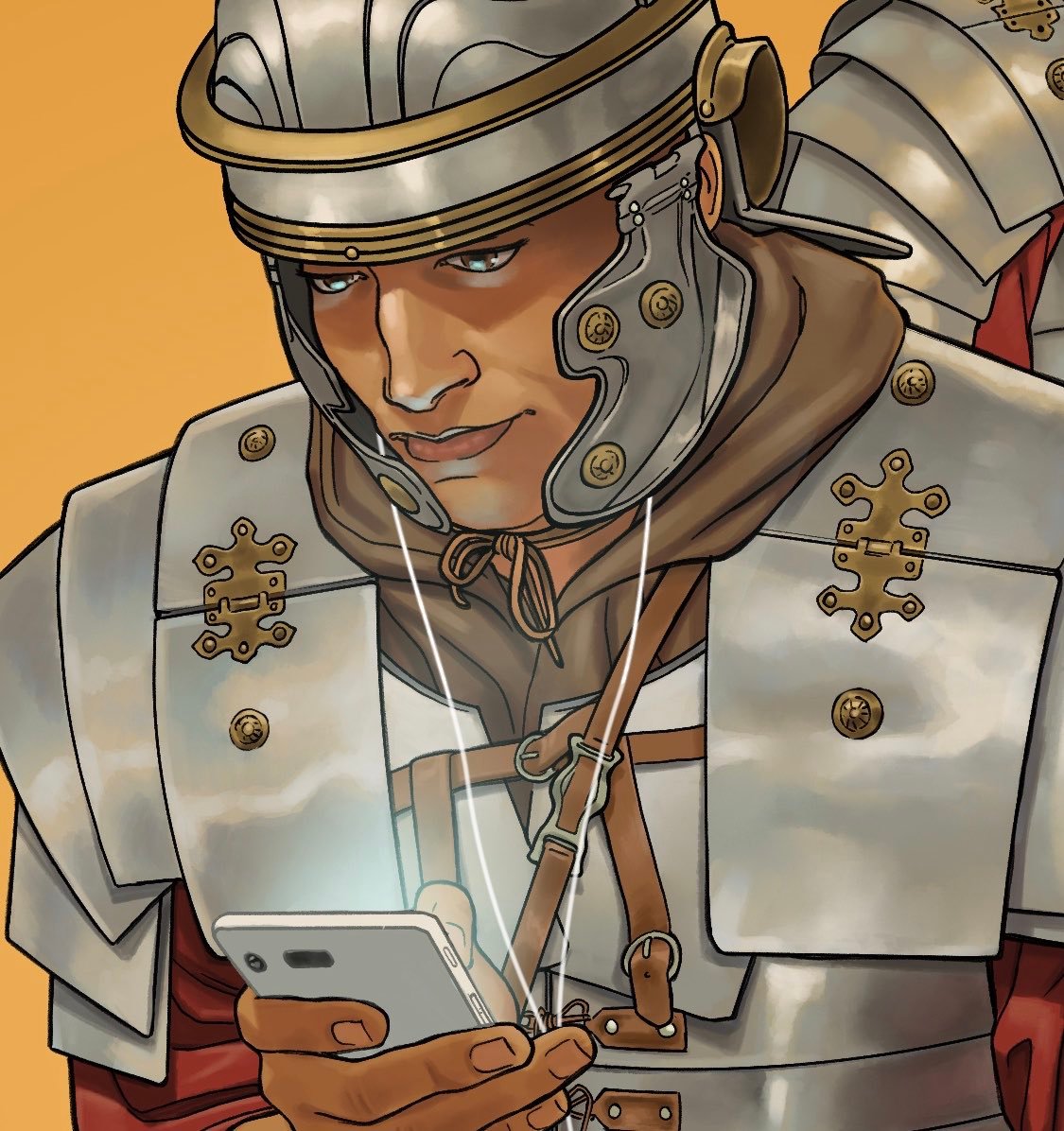 Doing the skin tones and the shading was enjoyable, and the metallic texture on the armor was fun too. I paid particular attention to the lighting coming off the phone's screen and its relationship with the various different texture (face of the soldier, metal plates and helmet, fabric of the outfit, etc.)
The main challenge was also to capture the soldier's expression to match what I had wanted to convey with the piece. An appreciative smile, a world unto its own in the palm of his hands! I hope I managed to nail it.
Also, this was one of my recent more successful tweets at Twitter, so that felt absolutely great! To create an artwork for something that you love and to have people responding to it well is always going to be a high for artists like me.
Digging into history is a rabbit's hole, but Mike Duncan makes the listening experience doubly enjoyable! Check out his podcast if you're into history, here: https://www.revolutionspodcast.com/
History of Rome is specifically here: https://www.thehistoryofrome.typepad.com/
Currently I'm on episode 71 of the History of Byzantium podcast, but if you have any other recommendations for history stuff, let me know!
Thanks!