Rising star, with a lot of talents in her pocket, singer, rapper, songwriter, actor, and producer, Janelle Monae is one to watch, folks!
Started as a sketch, I did end up finishing this one in to a proper piece, hah!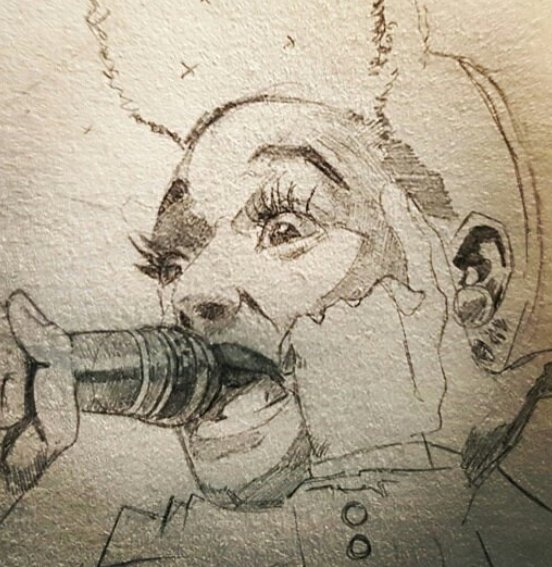 Sketch, graphite pencil. Do you see the little x's? I use that as a marker to shade later. The shaded areas can create different planes of the face, by applying different pressure with the tip of the graphite. Capturing a singer's expression mid-performance can be a challenge since most portraits avoid the opened mouth as it can be a little inelegant.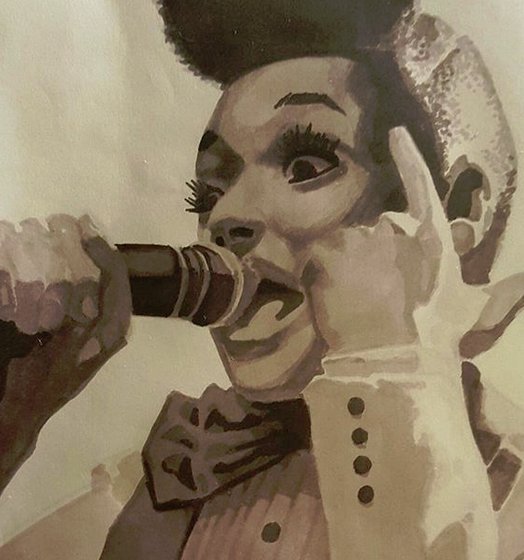 Values are applied. With portraits, I find it important not to over-define all parts of a picture. Some parts are best to be kept 'soft' which will actually enhance the other parts that are 'hard' defined. You can see that her eyes popped markedly due to the well defined black eyeliner.
I also fixed the shape of her lips and mouth to accentuate the feel of belting out a tune!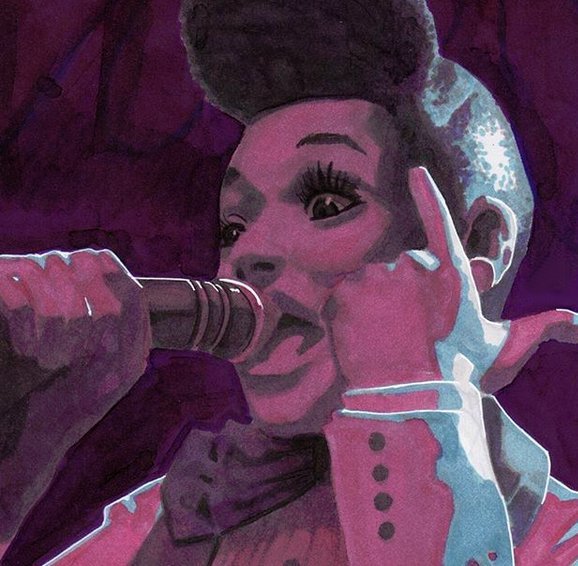 Completed version. Used purples and blues in high contrast here, the purple are done in dark tones and the blue in pale tones, this created an illusion of a stage performance feel with the show lights on Janelle. Also applied the dark purple hues as the backdrop, which again enhanced the portrait's focus on Janelle.
If you don't know much about Janelle as a singer you might have seen her in movies, she was in Moonlight and Hidden Figures. Both are incredible flicks with a lot of soul, and she showed off her acting chops well in both!
More about Janelle: https://en.wikipedia.org/wiki/Janelle_Mon%C3%A1e