Hey, did you guys hear about that recent Area 51 stuff? How the US Army had to respond to a facebook thing that became a news thing about people planning to storm into Area 51 and that nothing could stop them because they will be doing the Naruto run?
If you don't know what I'm talking about, here is an article for you: http://nymag.com/intelligencer/2019/07/why-the-naruto-run-has-returned-to-area-51.html
Yeah. Memes! What a timeline we live in!
Anyway, here's a Naruto drawing that I did. He's running!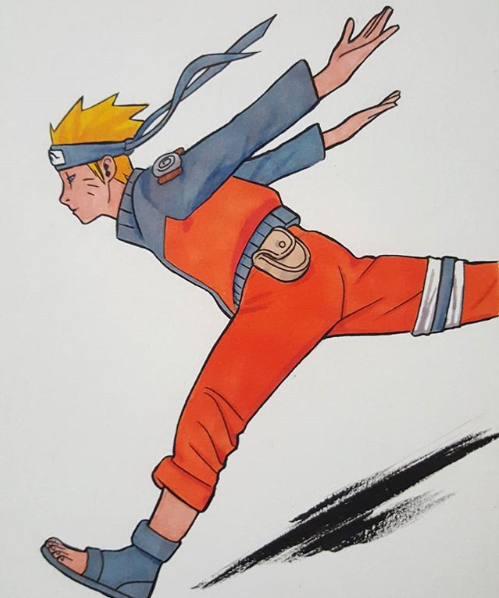 Colored with markers.
Don't storm Area 51 for the lulz, kids!