Hey, folks. I confess I have not been able to keep up with #inktober.
For now, here is a WonderWoman piece that I did manage to finish!
Sketched her out on paper with Microns: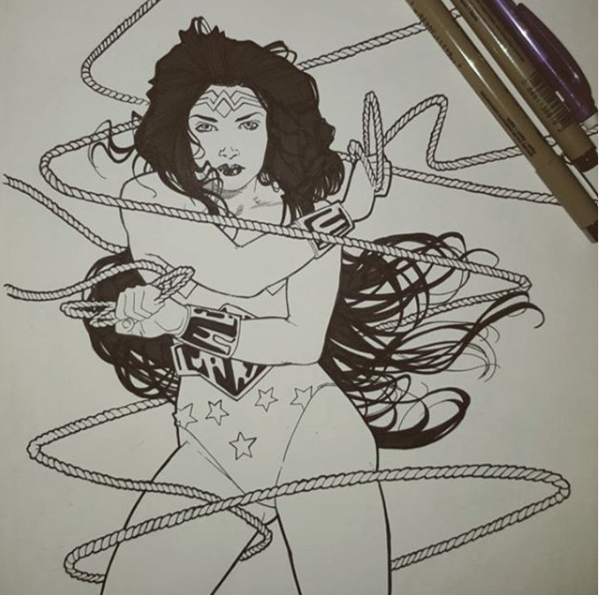 Scanned it and re-inked it. Changed her expression. I thought she looked too bored, and WonderWoman in my head should exude confidence, so I gave her a wide grin instead. But I did keep the pose.
Also changed her costume from the older swimsuit look into the new outfit that they gave her in the current DCEU version.
Applied flat colors: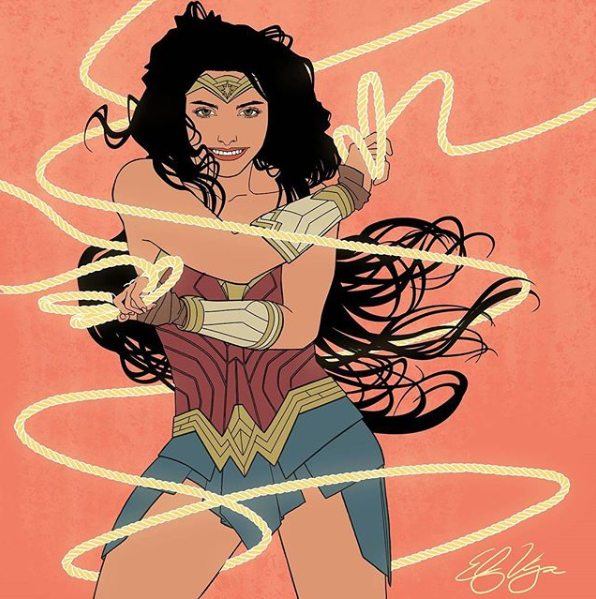 I also kept most of the outlines as was. Except on the Rope of Truth, since it needed the glow effect, I changed the outlines from black to dark yellow.
Getting the hair down pat from the sketch made the work a lot more efficient as I did not need to alter the flow or energy of her hair movements!
Finished her by adding shadows and highlights:

My favorite parts of this illustration were inking her eyes and nailing her expression.
Don't know what's happening with DCEU to be honest, but her stand-alone movie was probably the strongest in their lineup. If there was any sequel I'd be looking forward to from DCEU, it'd be WonderWoman 2.
Next post will be #inktober piece again. I hope. Hah!