Greetings dear readers! With you @elenka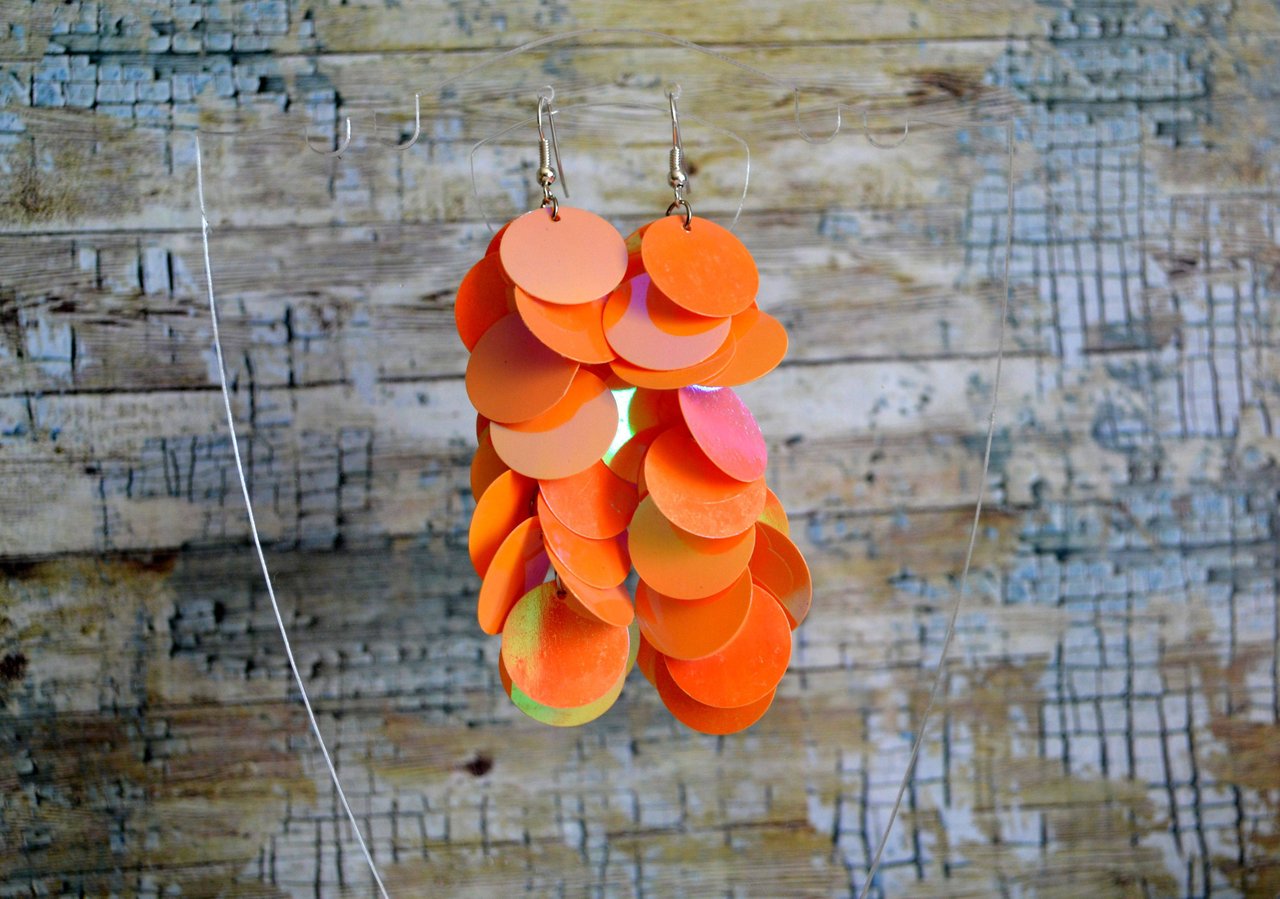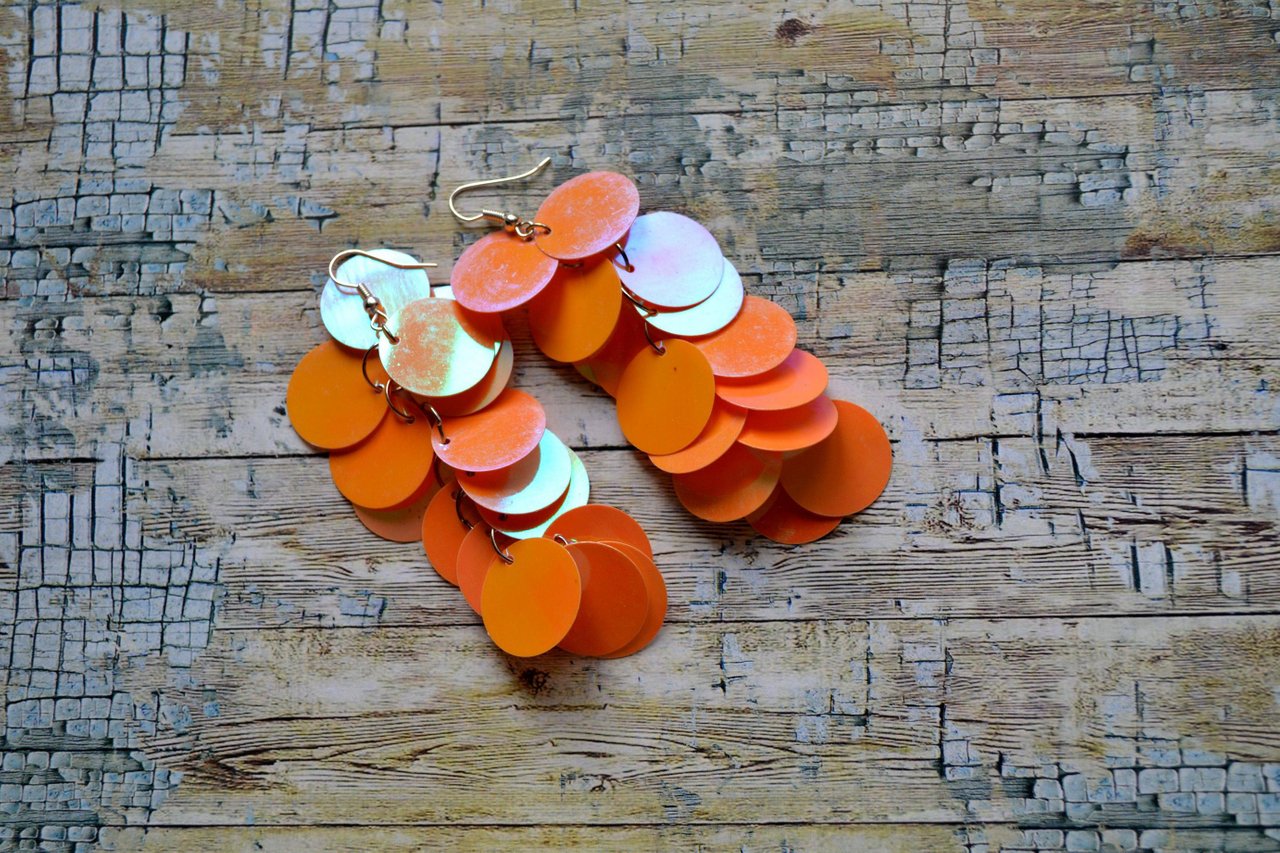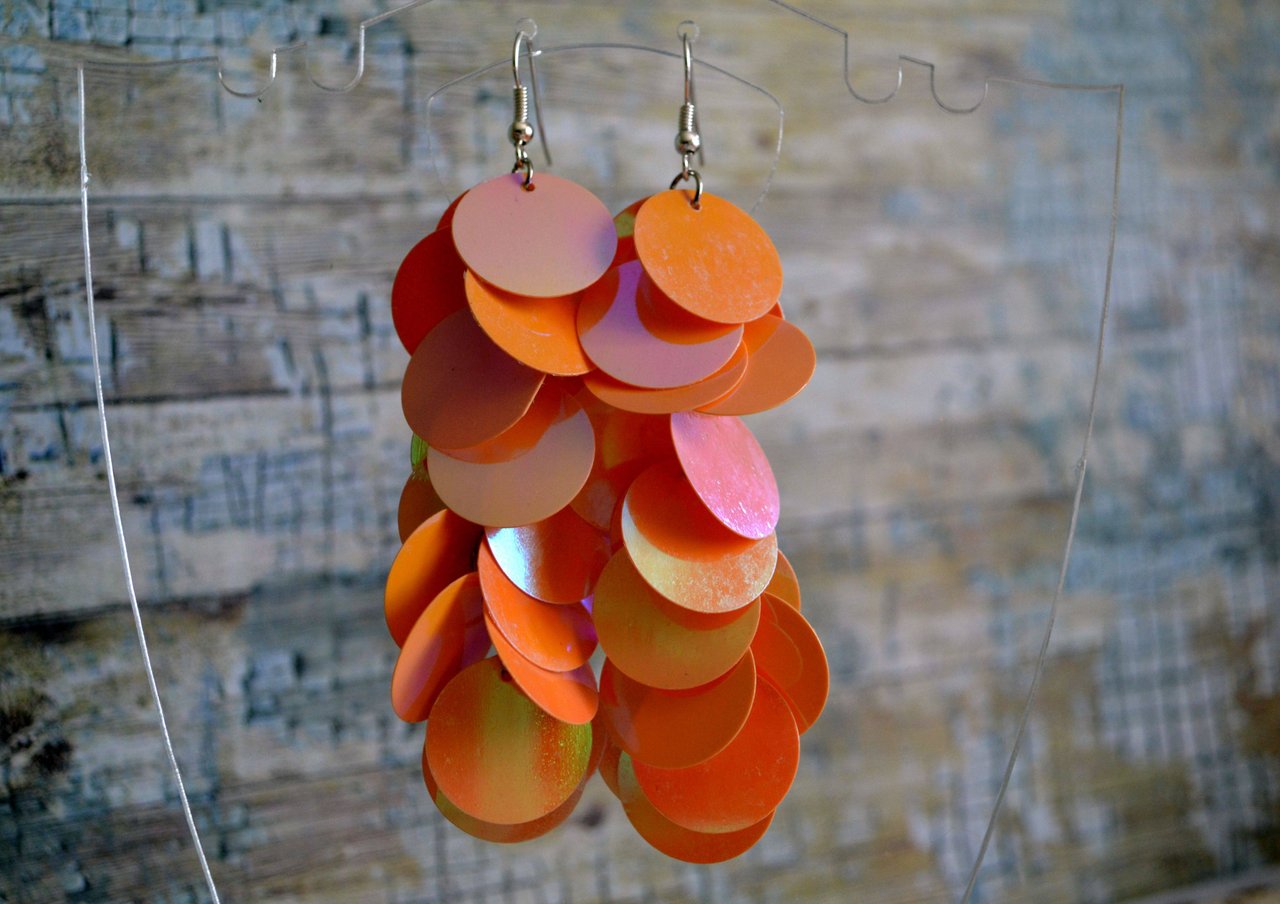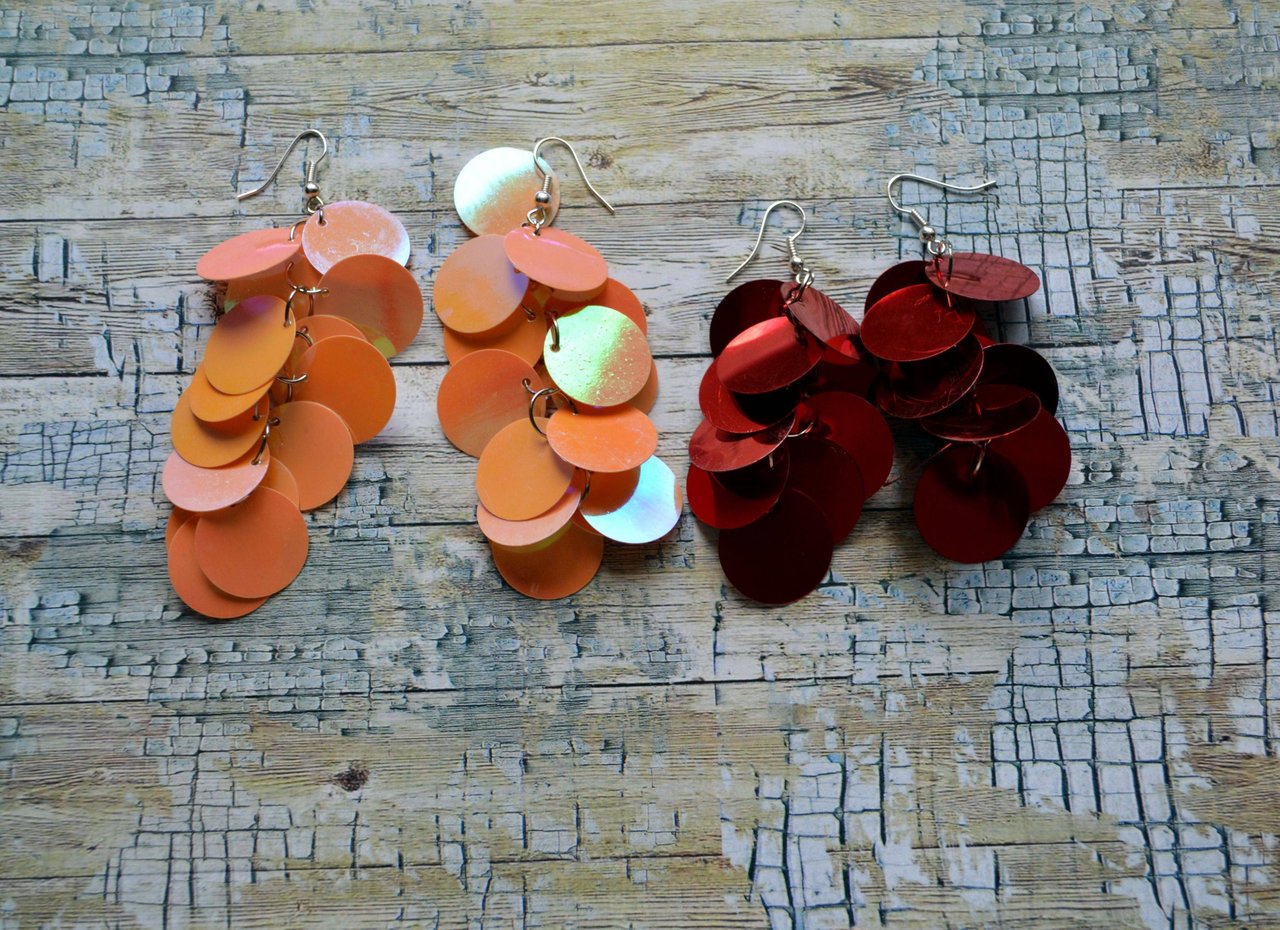 I want to share with you how you can create very beautiful elegant earrings with sequins with your own hands. This accessory is perfect for those who want to wear bulky large earrings and not feel their weight. The paillettes are very light, almost weightless, so even fairly long earrings in the ears are hardly felt.
Tools and materials:
large sequins
metal rings (0.9 cm)
hooks
round nose and half nose pliers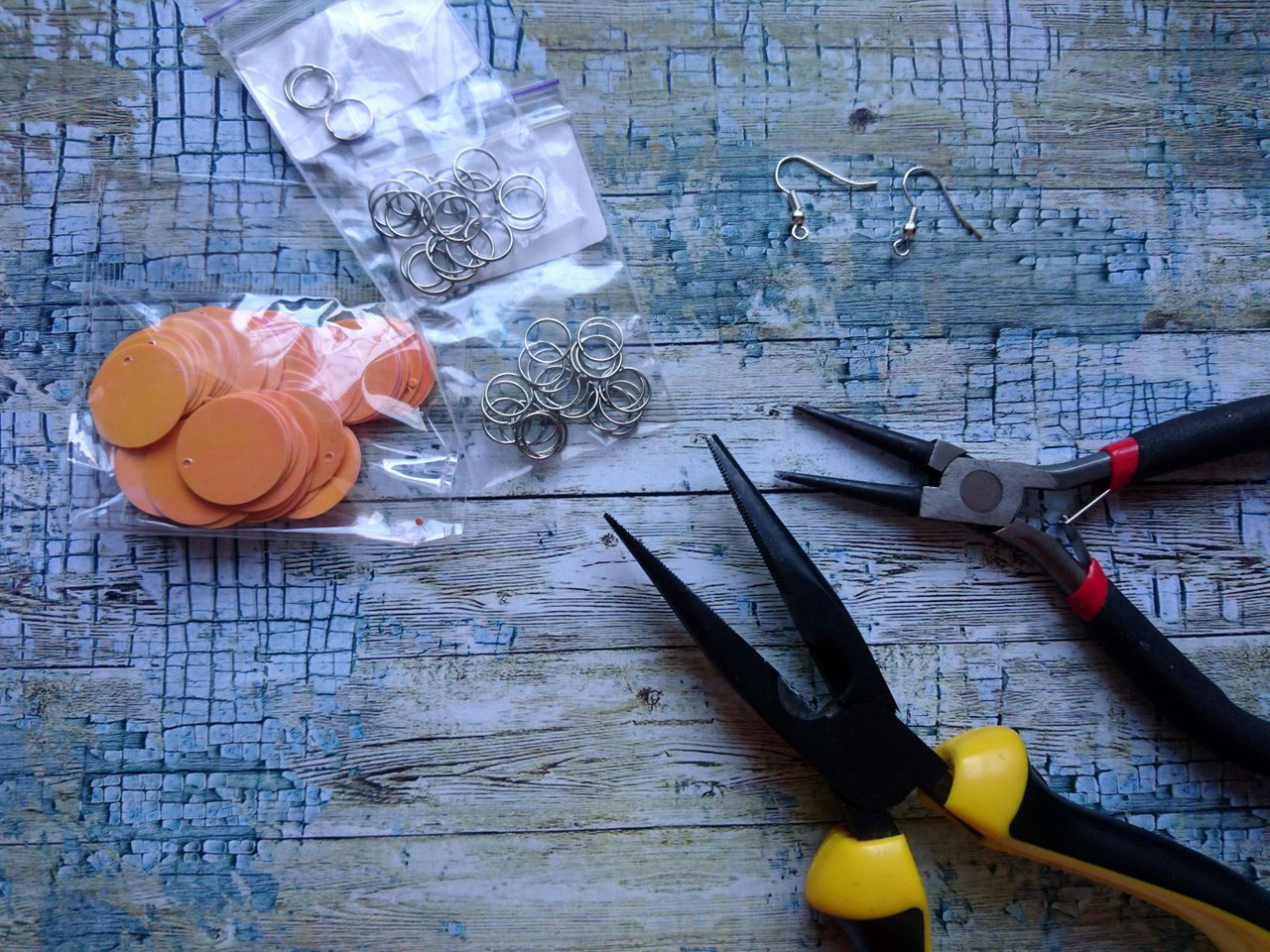 For the lowest element of the earrings, I took two rings of a smaller diameter. I wear them on one sequin and a large ring and clamp.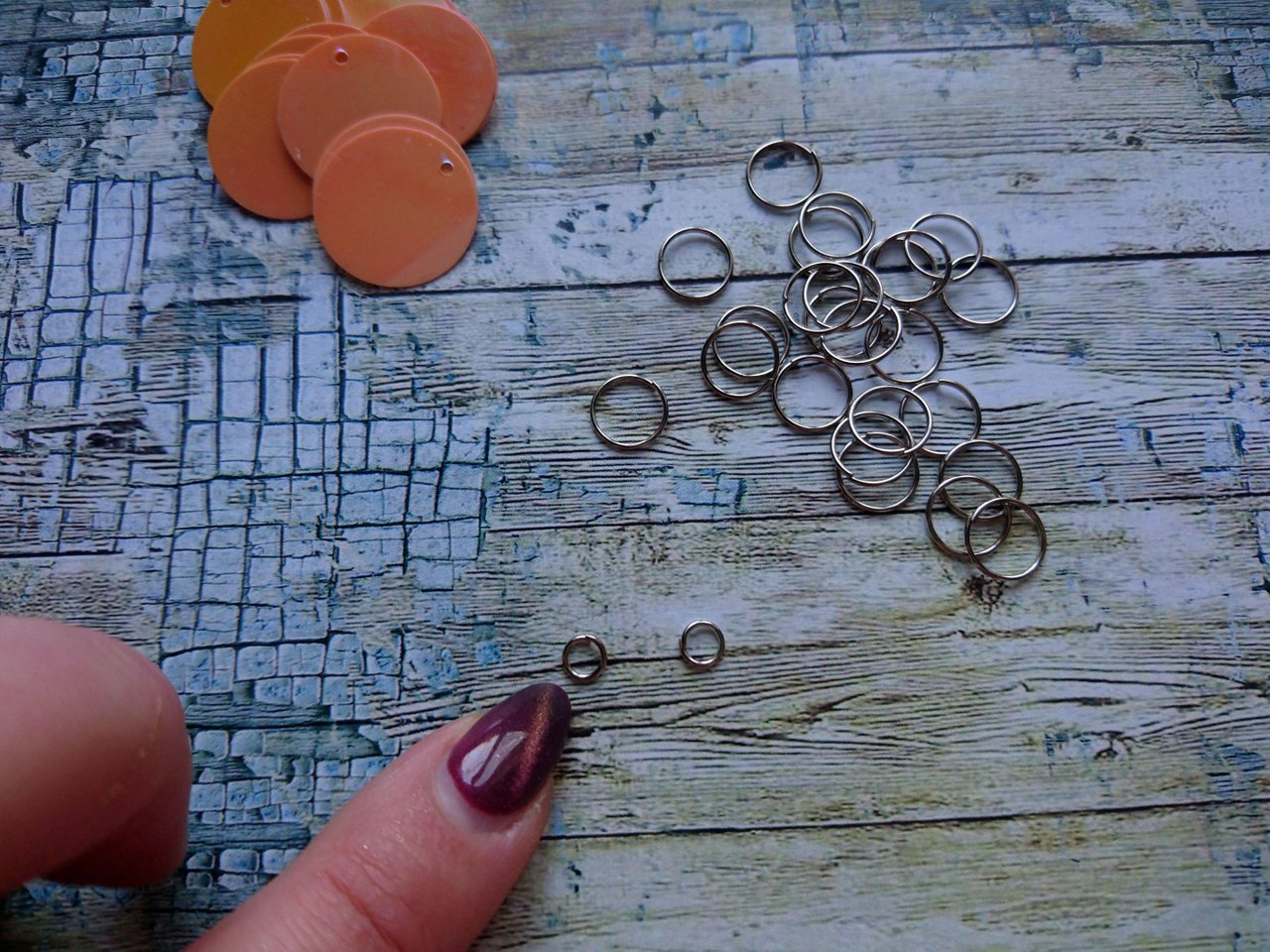 Next, I slightly unbend a large ring and put on it one sequin on each side and the next ring. Make sure that the sequins are laid down like this: one on the right, one on the left, and a ring in the middle.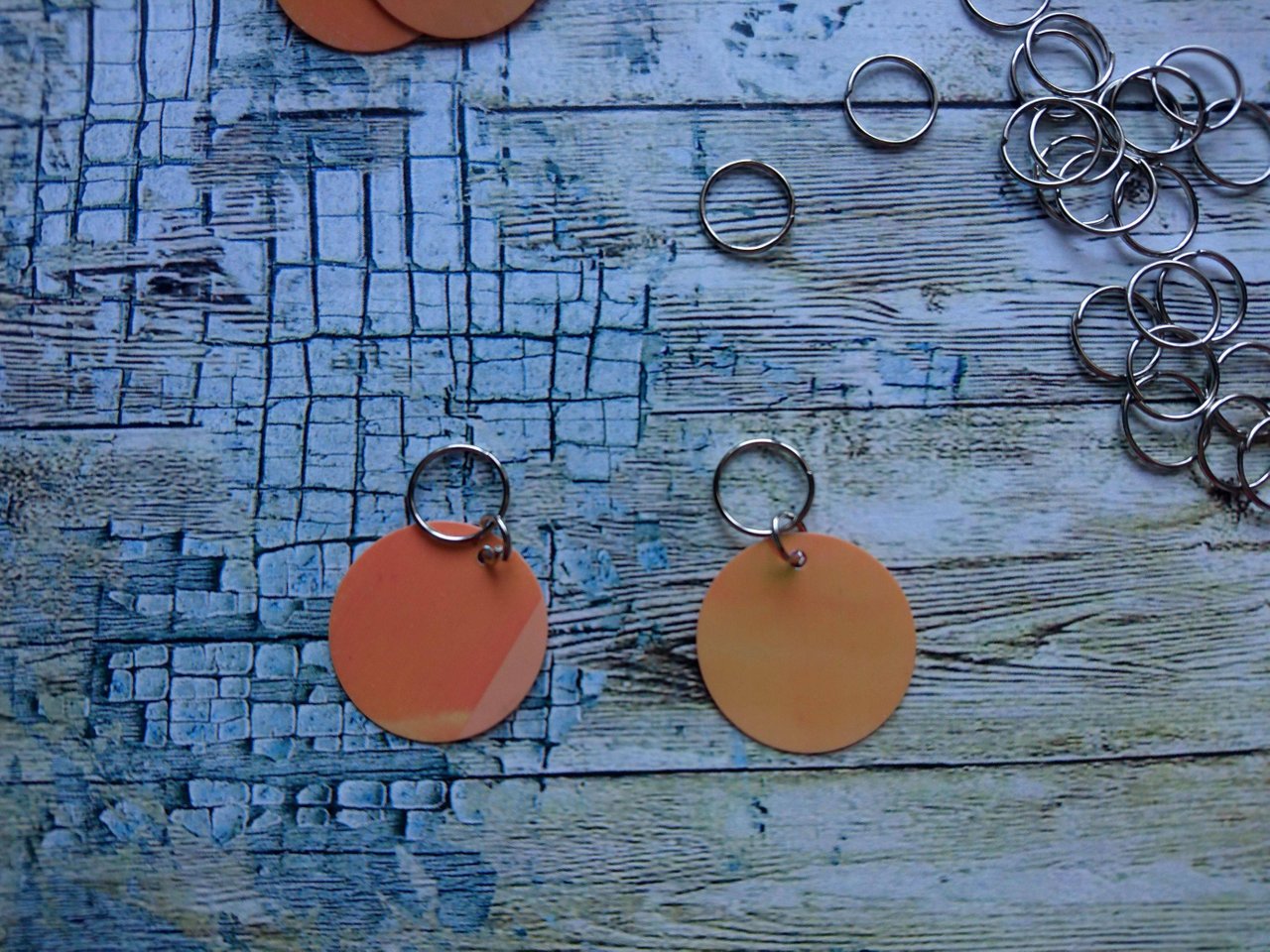 By the same principle - adding rings and sequins, I continue to assemble the decoration.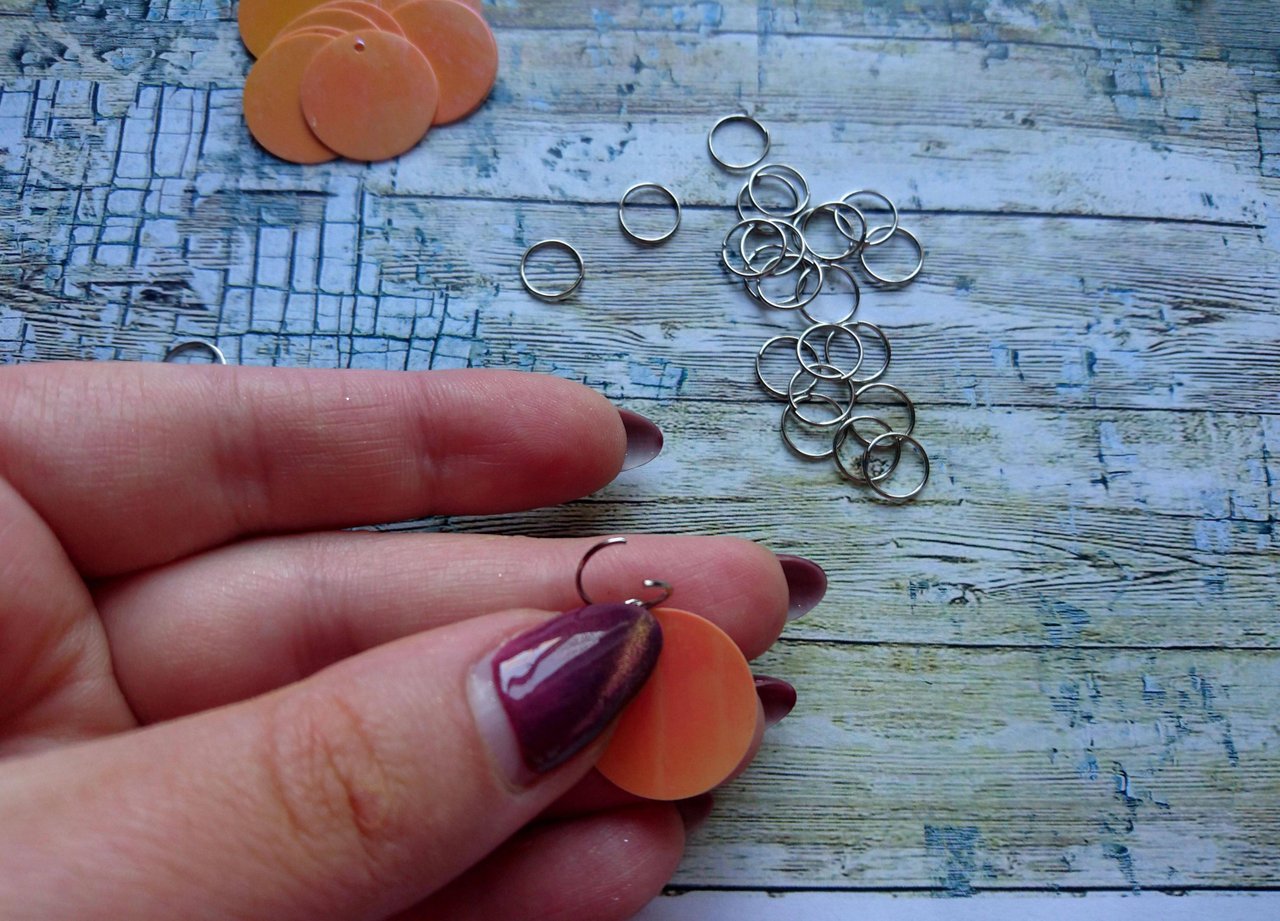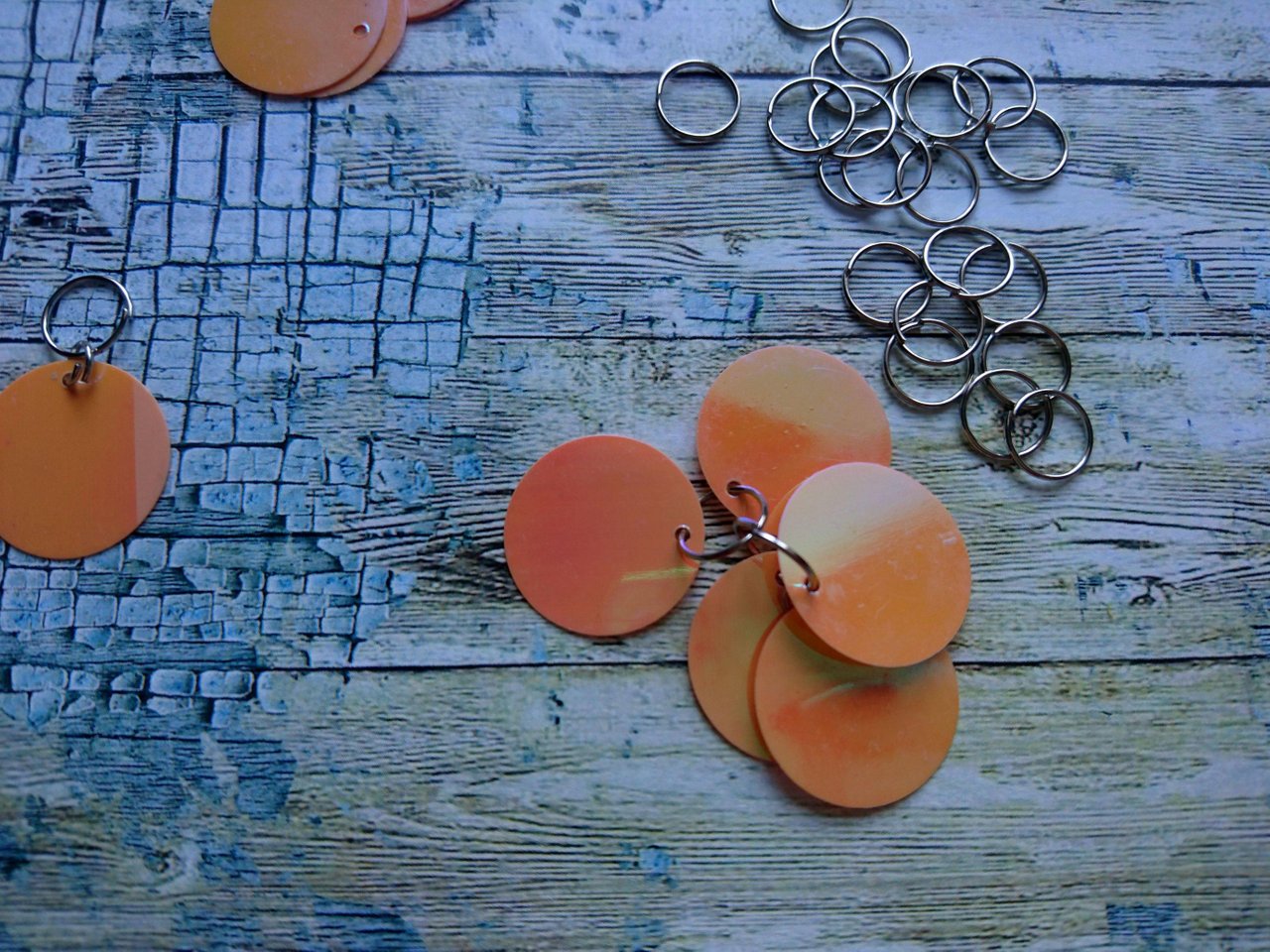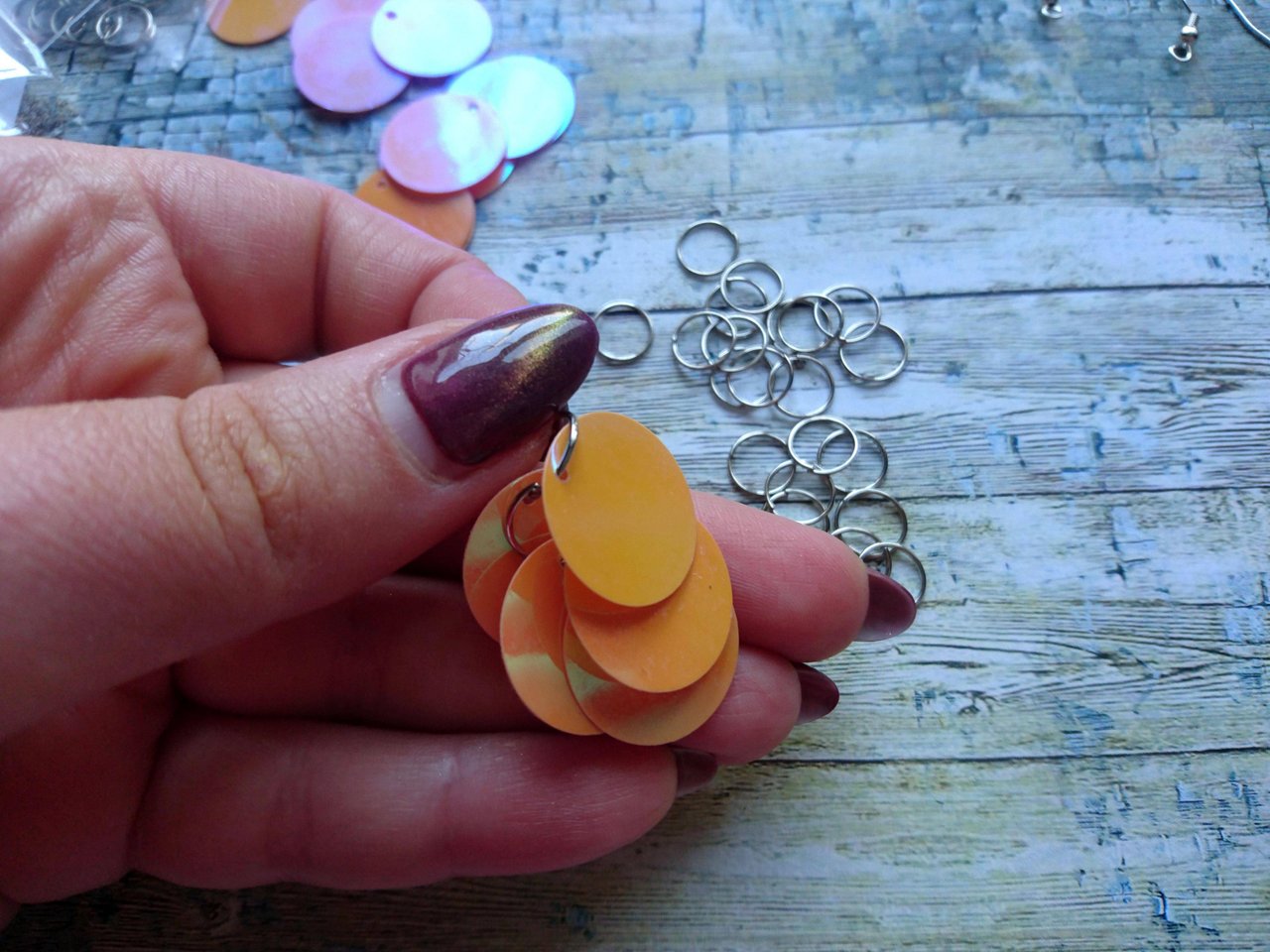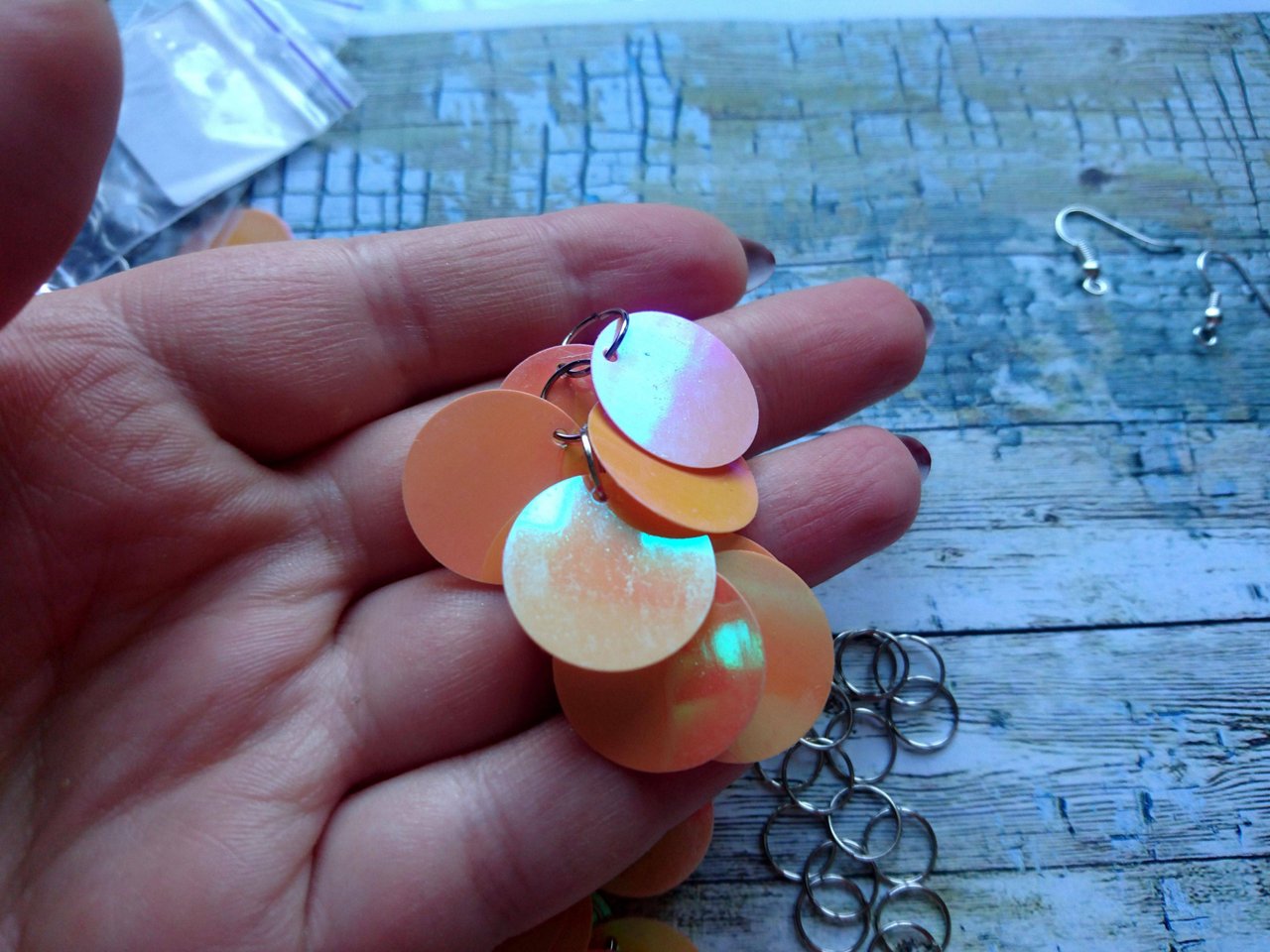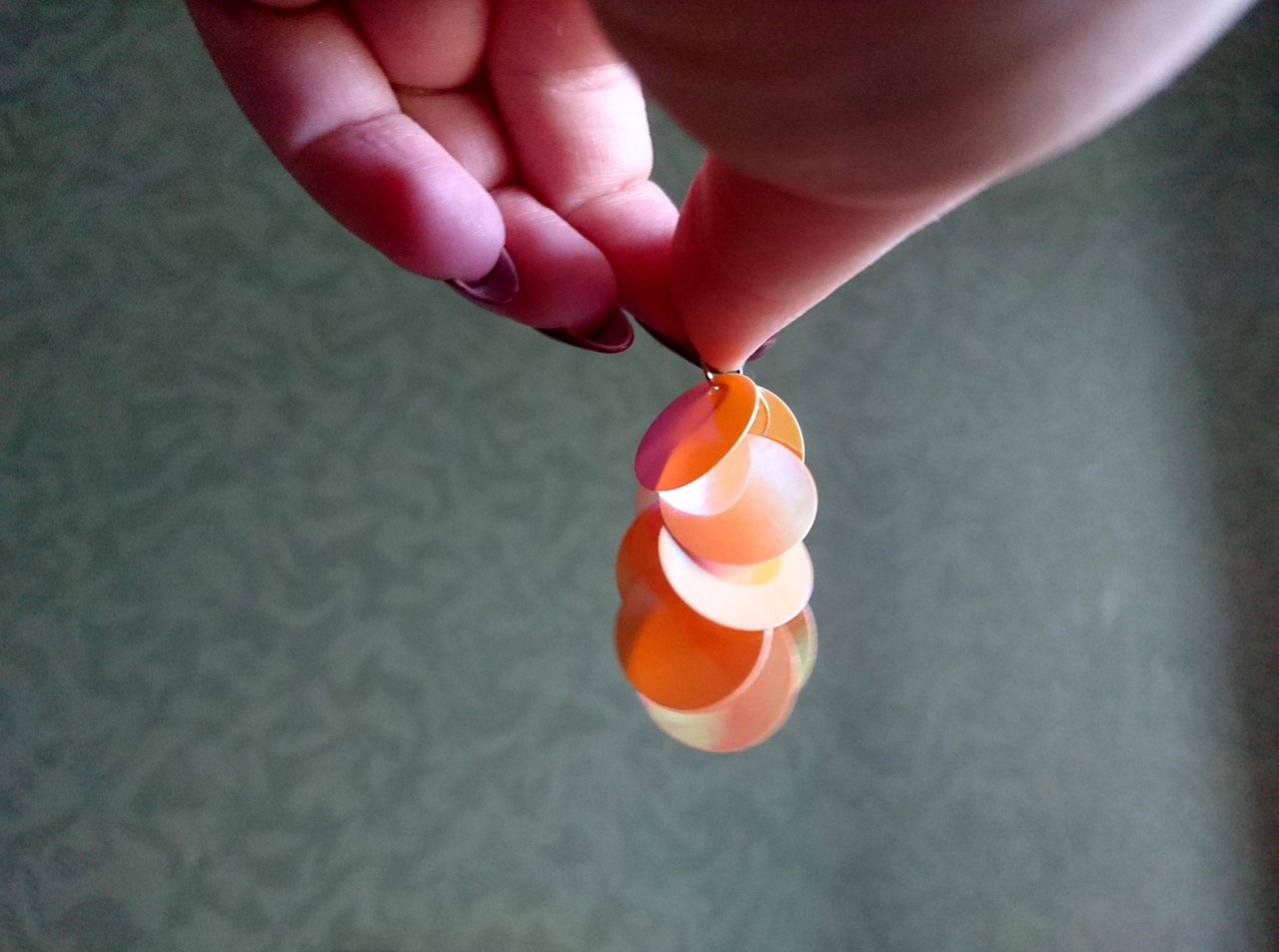 When the earrings reach the desired length (I have 6 large rings and two small ones at the top and bottom), you need to attach the hook hook and the decoration is ready!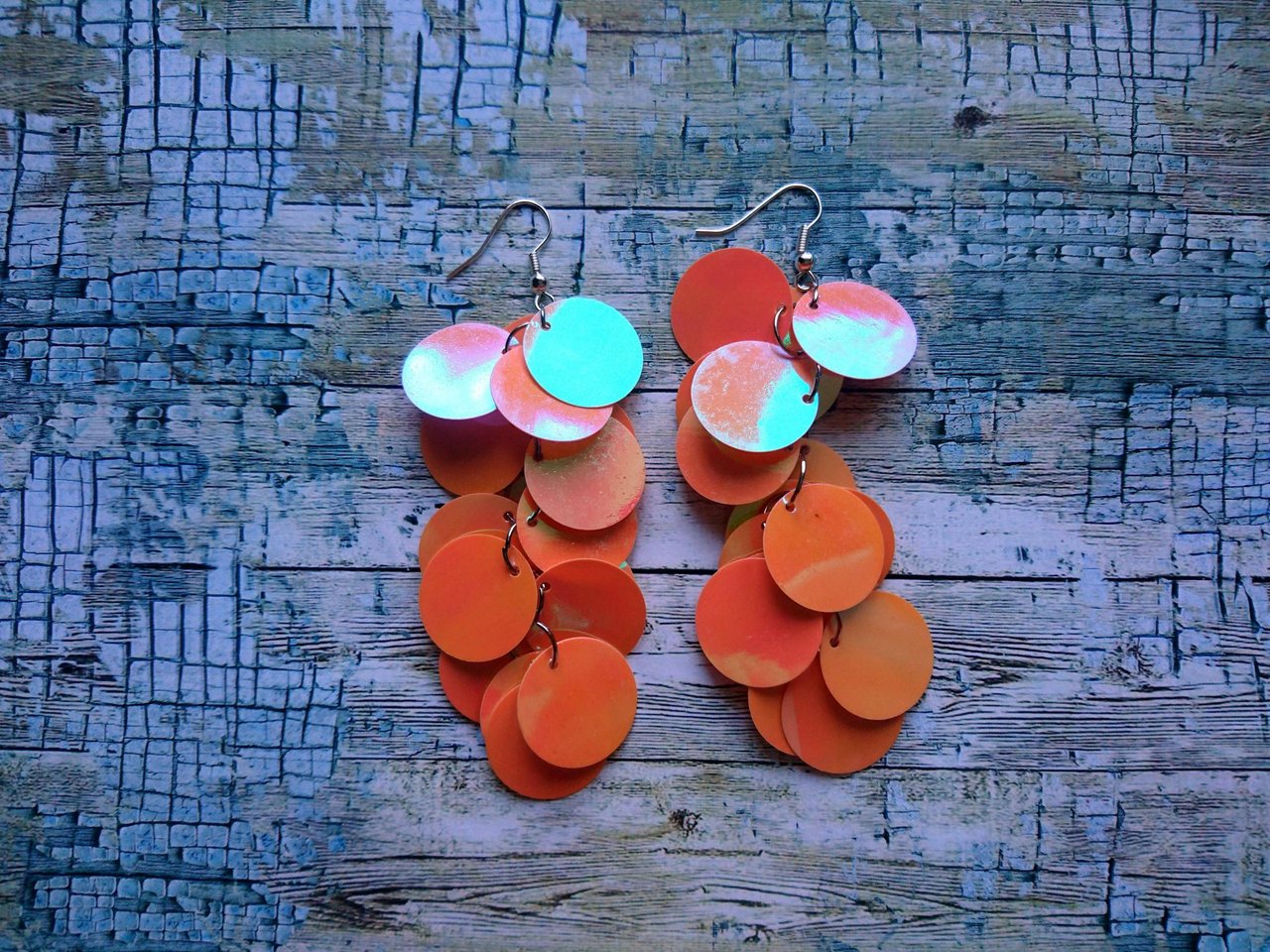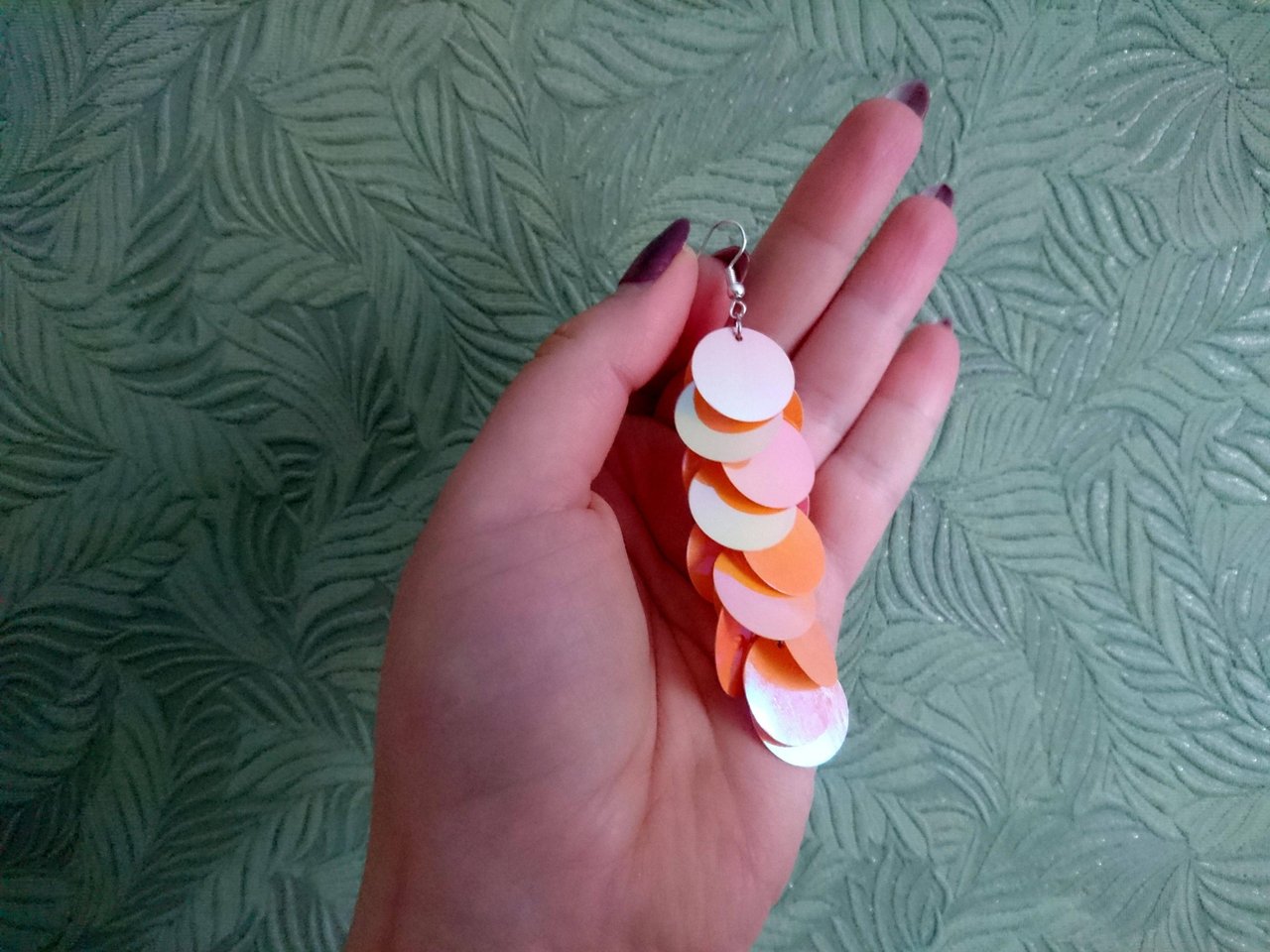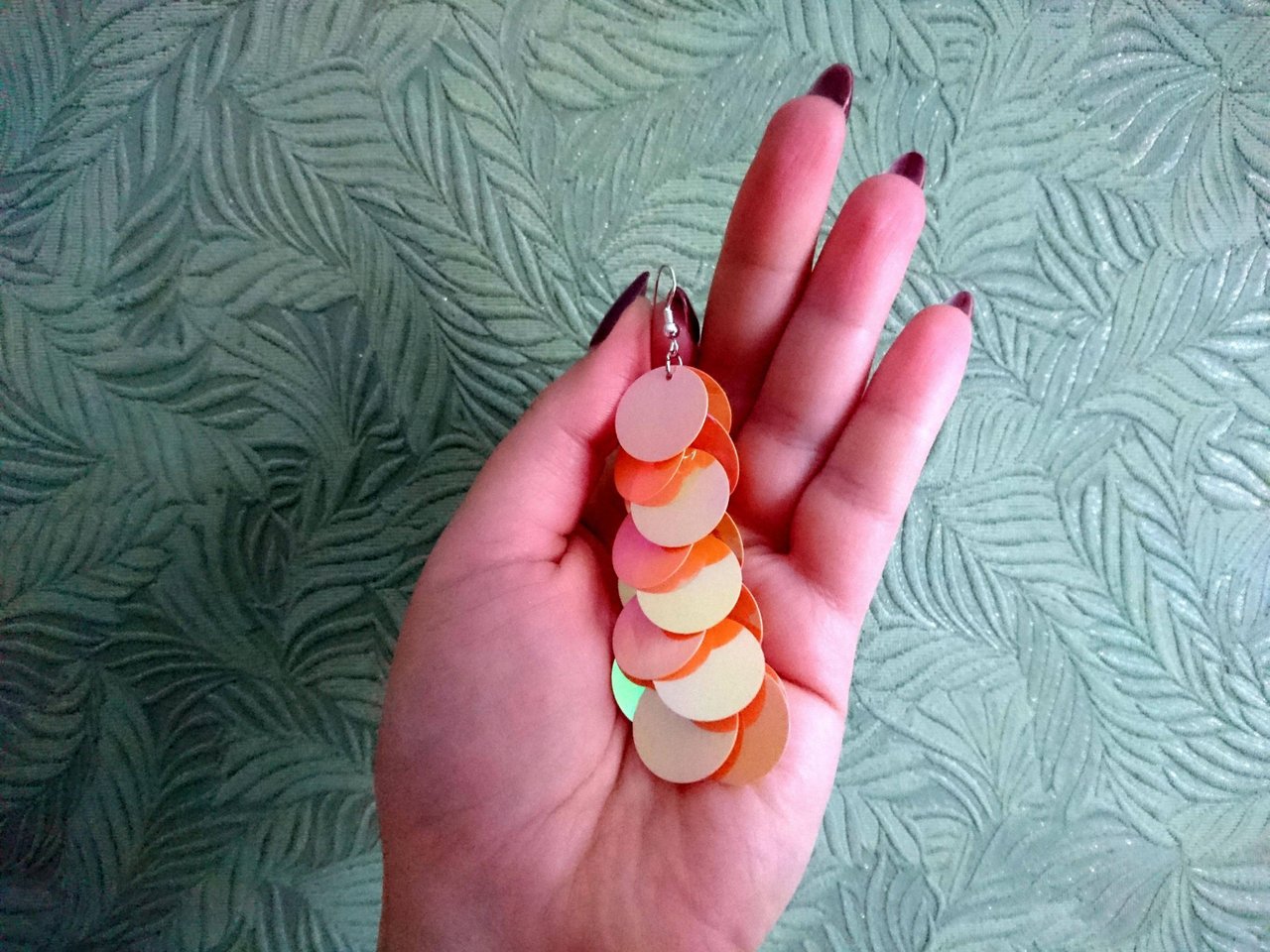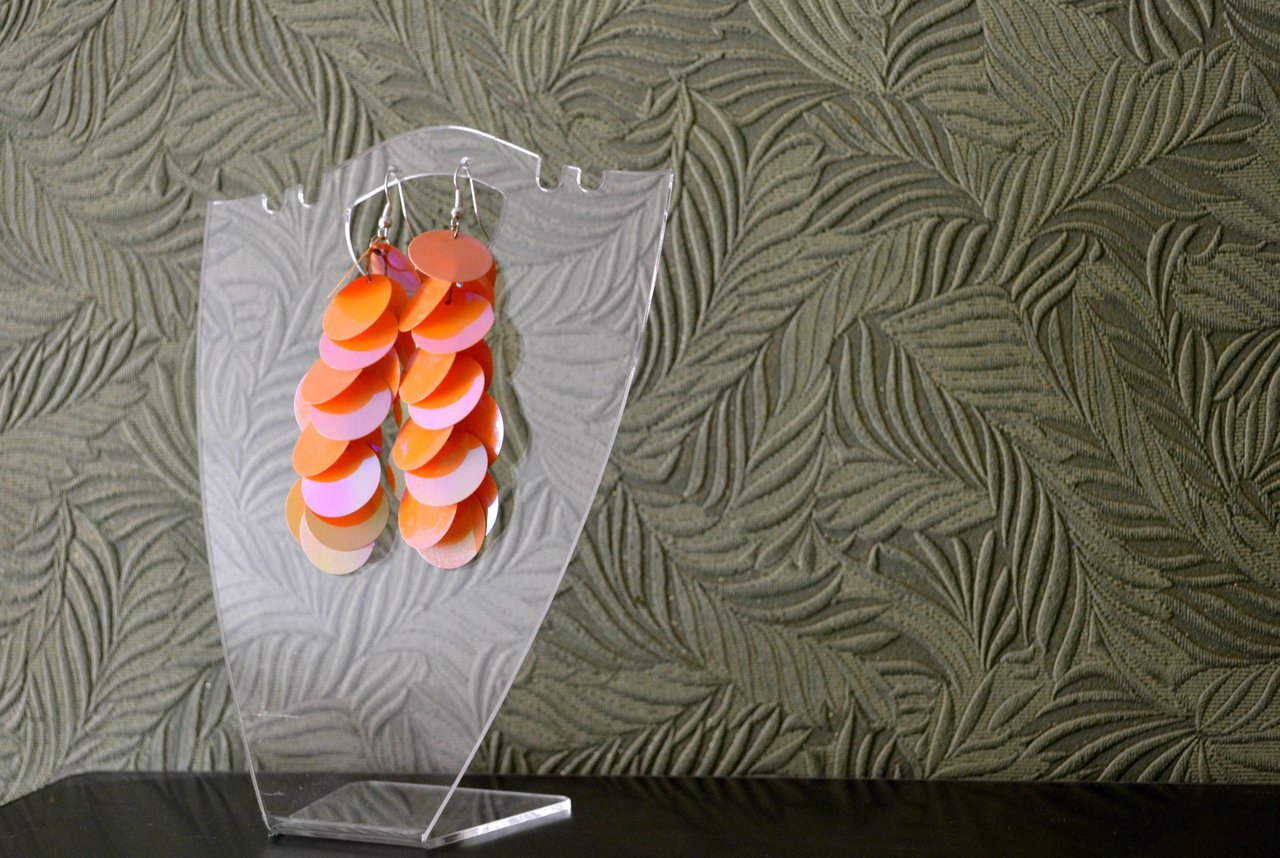 Thanks for attention!!! I wish you good mood