Today, 2nd "drawing" made with Python 3, this time it's Triangle Day !
(Fr) Aujourd'hui 2ème "dessin" réalisé avec Python 3, cette fois c'est le Jour du Triangle !
Made with the module "Turtle" wich allow to move a "turtle" on the screen and make it draw line.
(Fr) Réalisé avec le module "Tortue" qui permet de déplacer une "tortue" sur l'écran et de lui faire dessiner une ligne.
Hope you will like it : 😁
(Fr) J'espère que ça vous plaira :
---
Program 1 on GitHub (Python 3)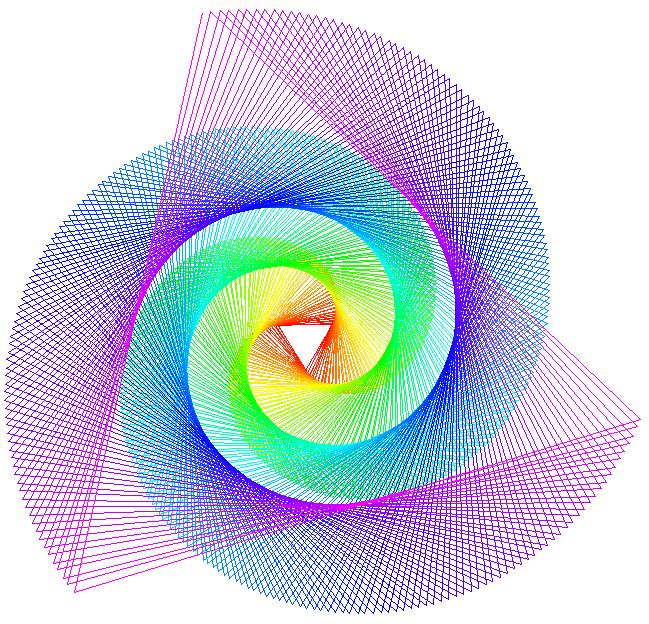 ---
Program 2 on GitHub (Python 3)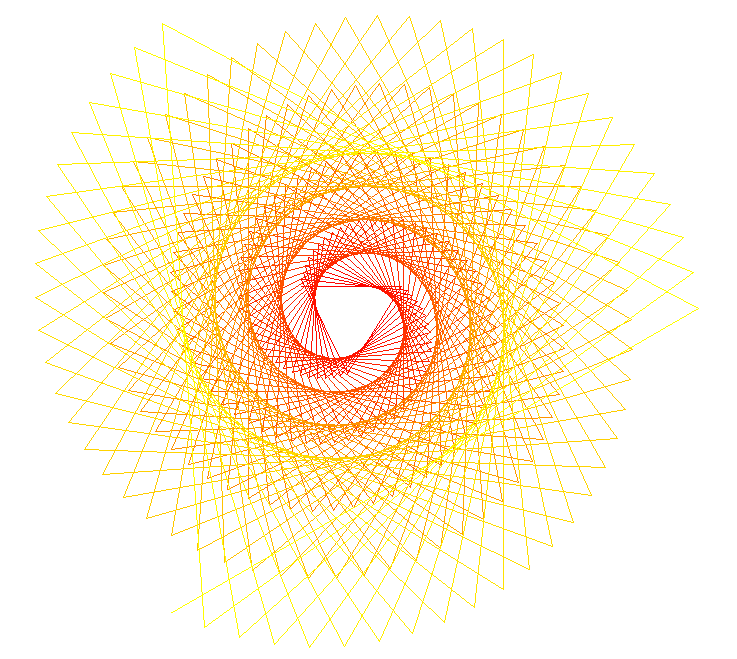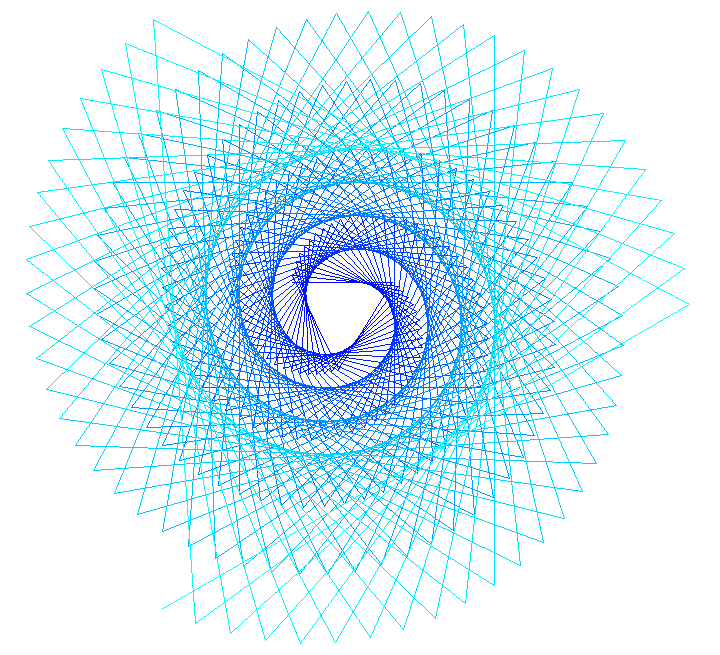 ---
Different stages of the plot :
(Fr) Différentes étapes de construction :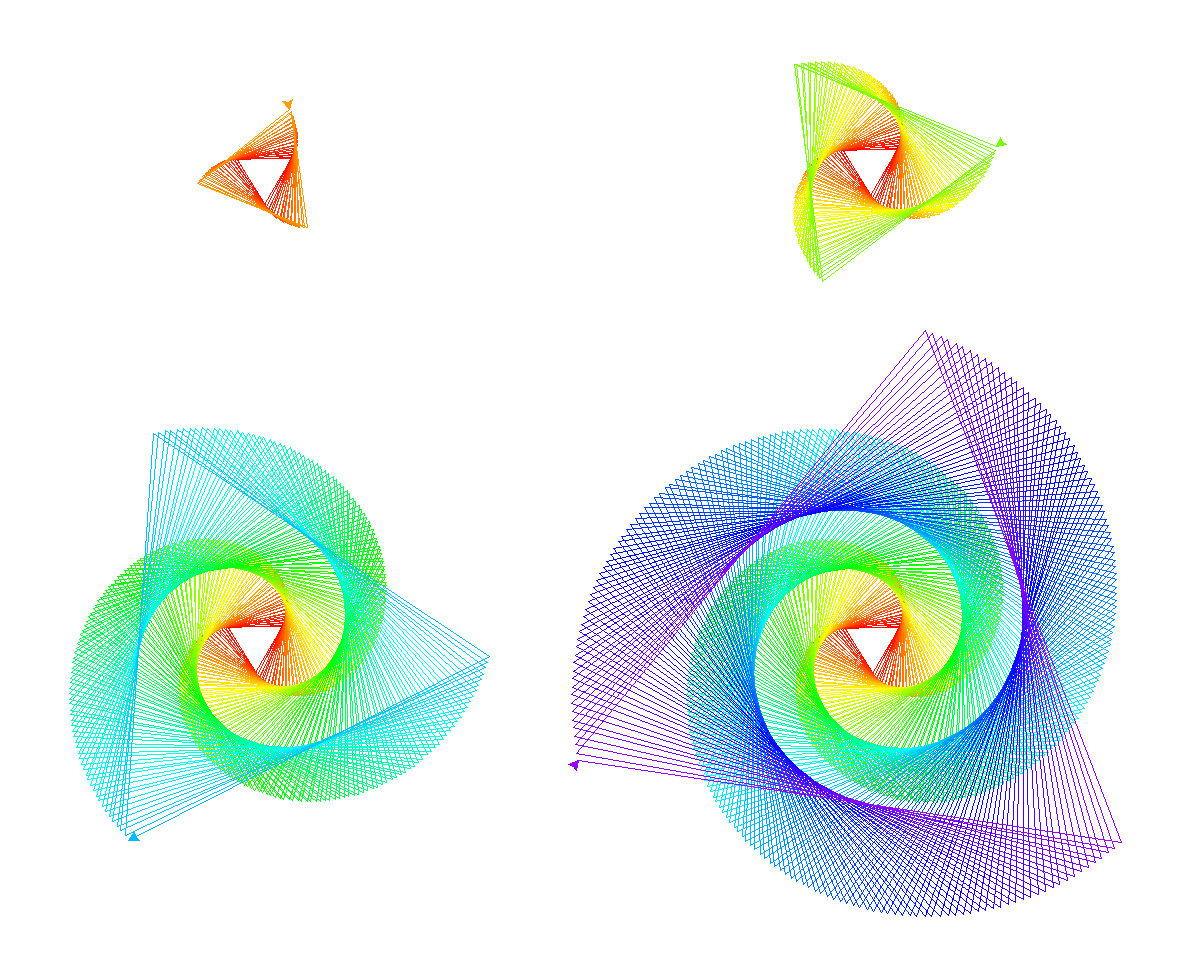 ---
I hope you like it ! More are comming 😇
(Fr) J'espère que ça vous plaira! De nouveaux projets arrivent
---
(I'm French, so my english isn't fabulous, any advice is welcome ! )
Thanks for watching and STEEM ON !! 😎
Follow me and upvote ! :
(Fr) Suivez-moi et upvoter ! :