Hi, my steemit colleagues. Well, I came back with some of my drawings, today I brought you something related to the comic. good for me this is the best comic series I do not know if it will be the best for you, it's called dragon ball ...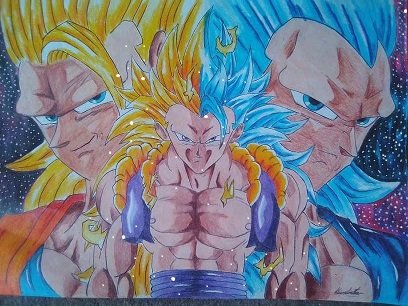 dragon ball is a manga written and illustrated by Akira Toriyama. It is a good friend called Goku, a saiyan warrior, whose goal is to protect the Earth from other beings who want to conquer it and exterminate humanity. He knows other characters that help him in this purpose. The name of the series comes from some magical spheres that, when assembled, invoke a dragon that grants wishes. On several occasions they are useful both for Goku and his friends and for humanity, although they are also procured constantly by some evil beings.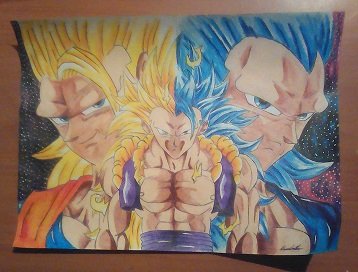 As you can see, this drawing is colored with prismacolor, use resulting colors to make the drawing look super.
on one side place a guku ssj3 and on the other a vegeta ssj3. they unite and create a very strong warrior called gogeta.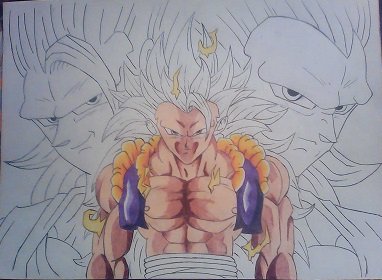 It is a drawing not very complicated. and as you see in the image I wanted to separate the drawing. so that it would be noticed that it was a fuciòn.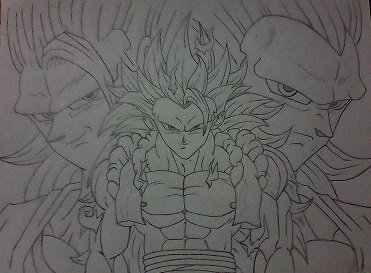 I gave an excellent pencil shape, the drawing was as I wanted to achieve the necessary space and there was nothing left out.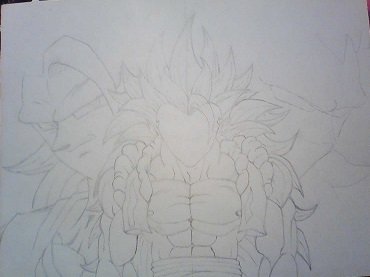 I started with the most difficult parts of the drawing that was the face bone, the center to achieve the lace of the drawing.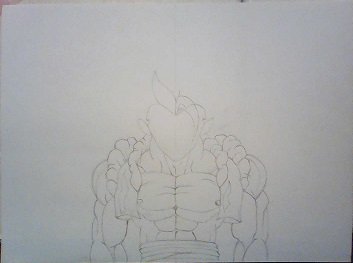 Well friends of steemit, I hope you like my new job, well I will come with more drawings every time. and each time will be better Ha ha ha.