hello friends of steemit, today I woke up very happy, I had a cup of coffee and I caused the TV to turn on and I saw that the avengers movie was happening, and I told myself it would be a good job an album of the super heroes . and I said yes, I'm going to start with iron man, which is the one I brought you today.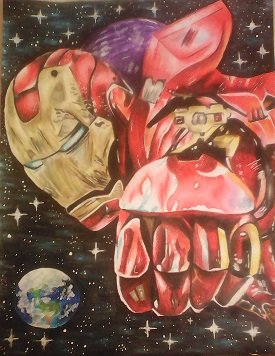 Well it is a drawing, echo with prismacolor colors, as you can see the drawing has a spatial background because I wanted iron man to be flying in space and place the planet earth very close to him, it would look more original.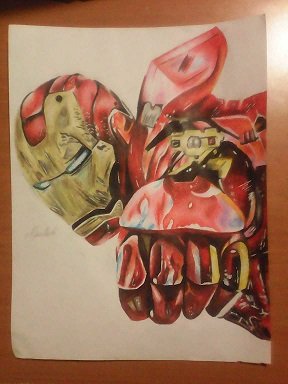 The drawing was a little difficult but it only had red and brick red and some details with yellow color,
Well, the face was a little difficult to make the metallic gold color noticeable, because for me it's fine. I hope you like it.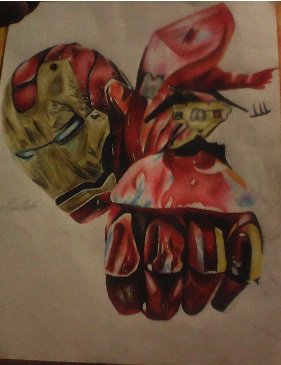 I wanted to make him look beaten up as if he were fighting against the evil couple that is a bit unrealistic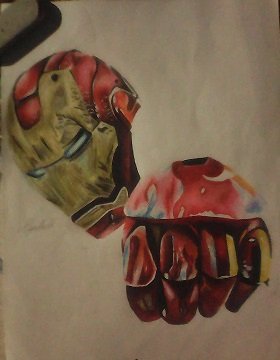 --------------- Drawing procedure of iron man ----------------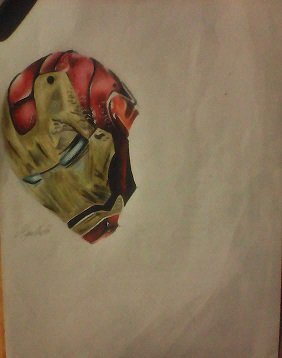 Here it was that I started to make the drawing I just wanted to make the face look super, because I think it's very super the drawing ha ha ha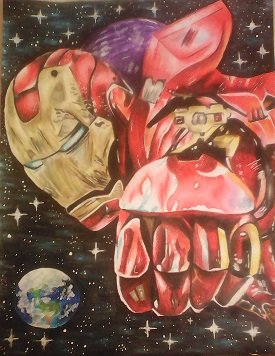 Here is the finished work. I hope you like my friends from steemit a lot, so I'll continue with capitan america,
Ha ha ha thank you very much friends. I will bring you better drawings every time