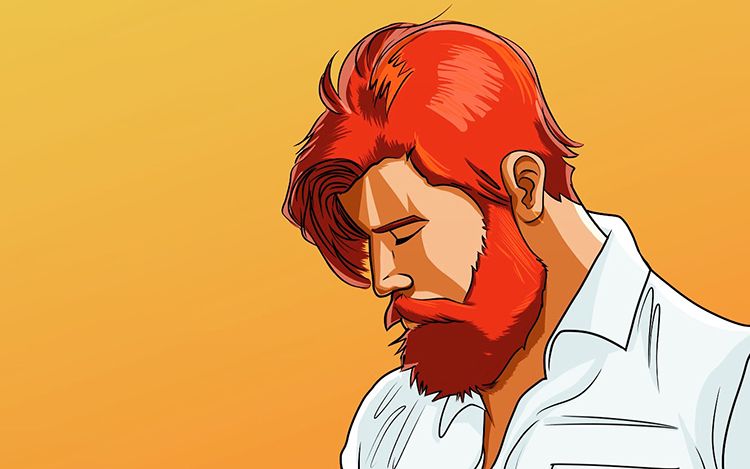 BEARDED READHEAD
Today I want to show you a few shots of how I draw digitally on my iPhone. It's a very straight forward process where in this case I used a reference image and then made a quick sketch. Once I did that I went ahead and inked it (line art).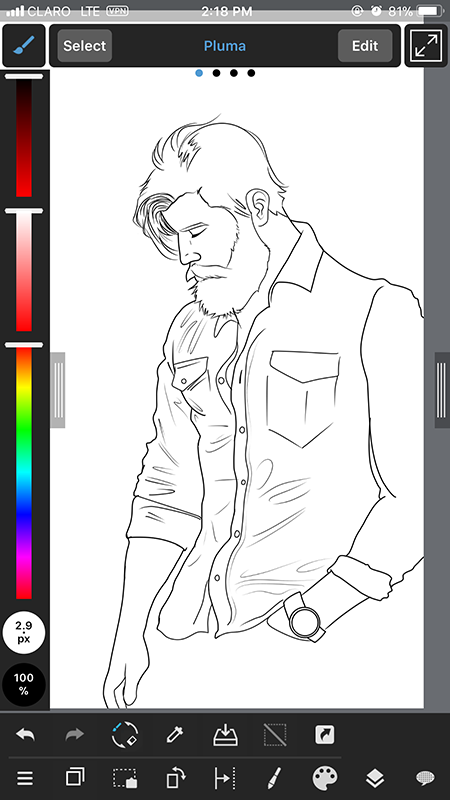 Here, the line art has already been made and I decided to make the outlines a little thicker than the lines used for the details on the beard, hair and clothing also I enabled the pen preasure on the software to make the end of the lines a decrease size, which gives it a more natural look.
To create this illustration on my iPhone 6S Plus I use an app called MediBang Paint which is an awesome tool if you want to draw on your phone or tablet. It's available for both Android and iOS. I also have a Fine point disk pen which is used to draw directly on your screen.
SHADOWS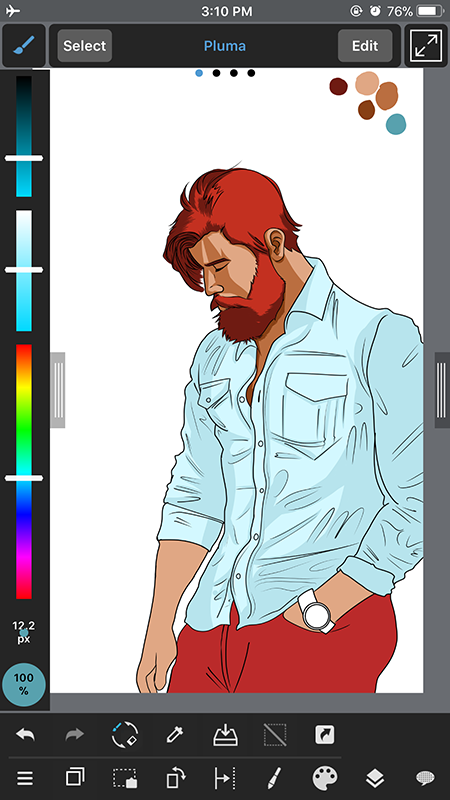 Then the next thing you have to do is decide where the light is coming from so you can properly place the shadows and highlights on your drawing.
There are two different ways that I use to shade in. I can either take a darker color and apply it on a separate layer on top. Or I can use a gray color or brush and change the layer color blending to Multiply and lower it's opacity. It depends on how lazy I feel that day.


COMPLETED