A few weeks ago I decided to participate in an activity of Ciudad BBCas that is dedicated to art, my entry was a very significant drawing. Because when my husband and I were dating, one day I had the idea of drawing him like a baker cat. I need to mention the bakes delicious cakes...
In the other hand, since I am not at home, my art materials are limited. Actually in my house too, but not as much as here... well, let's go to the drawing...
I had to start with the basic, so with a simple pencil I found on the floor I made this sketch: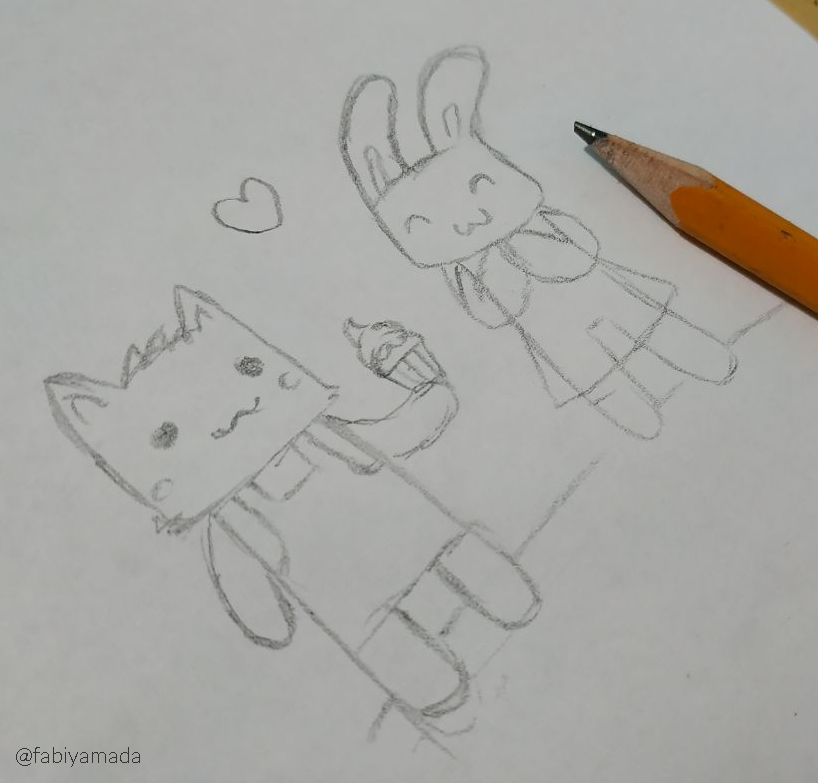 I found the pencil in the wardrobe floor.
Then I made the lineart with the best black pencil I found in my dad's can of pens: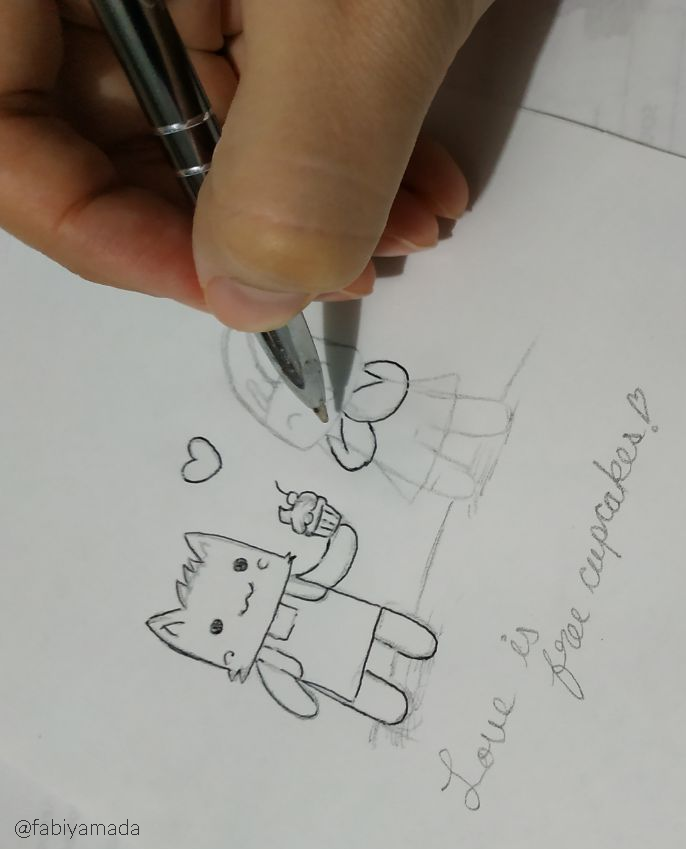 It is back to its place, don't worry.
The pen was failing a little so I used it as an effect of discontinous line in some areas. This is the final lineart: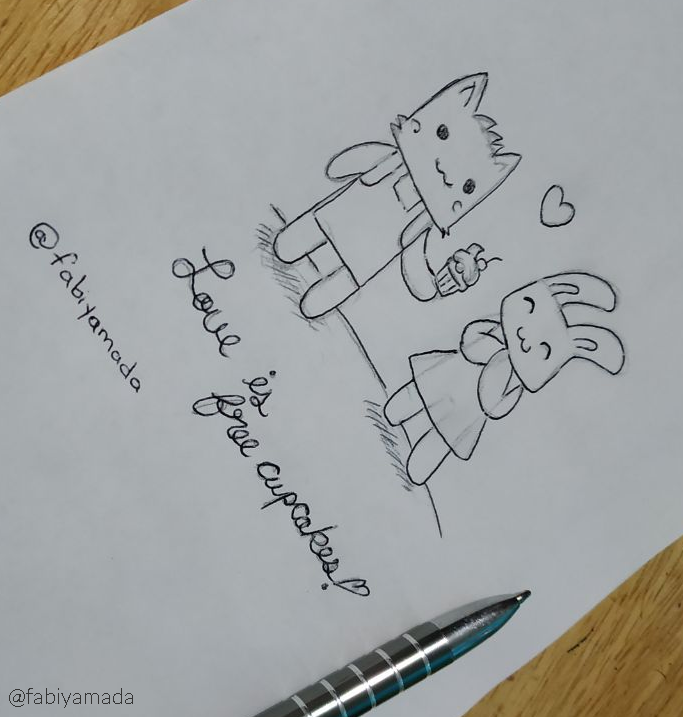 Here comes the one color challenge part, which consists in obviously using only one color, in this case: orange.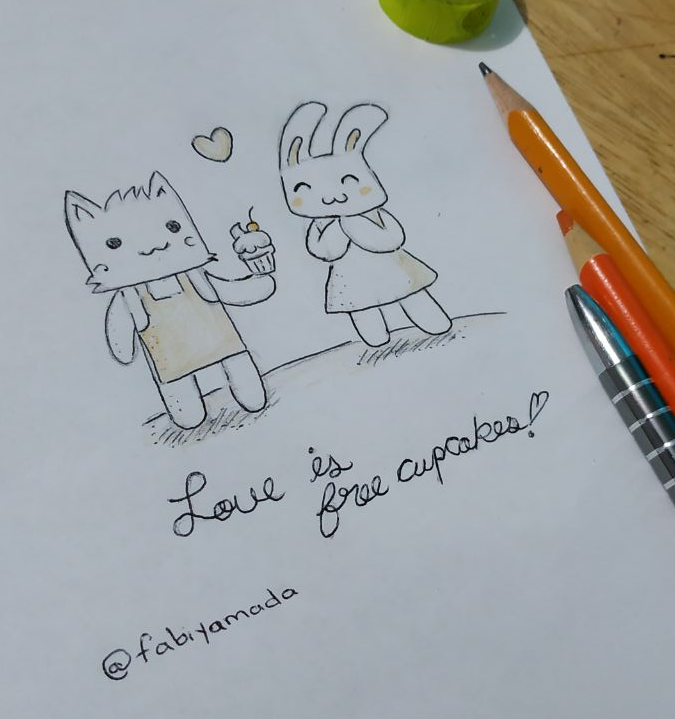 You guessed right! That was the only color I found! In the floor right next to the pencil xD
And finally, the best photo I could take of the final piece: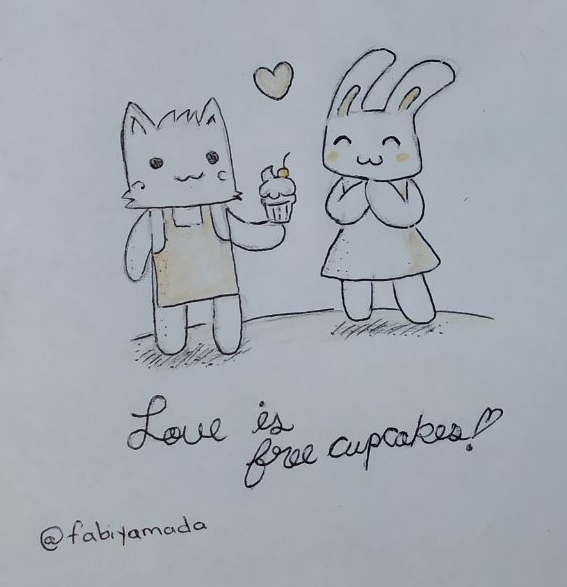 I hope you like the drawing, if you and your couple where kawaii animals, what would you be?
---
Follow me:
♥ Twitter ♥ YouTube ♥ Instagram ♥ Tienda / Store
---